Inside of the quiet and quaint antique store, The Red Door, you will find one of Milly's greatest treasures. Whether you are a longtime customer from Milly, a student, or a new face in town, The Red Door has something for everybody.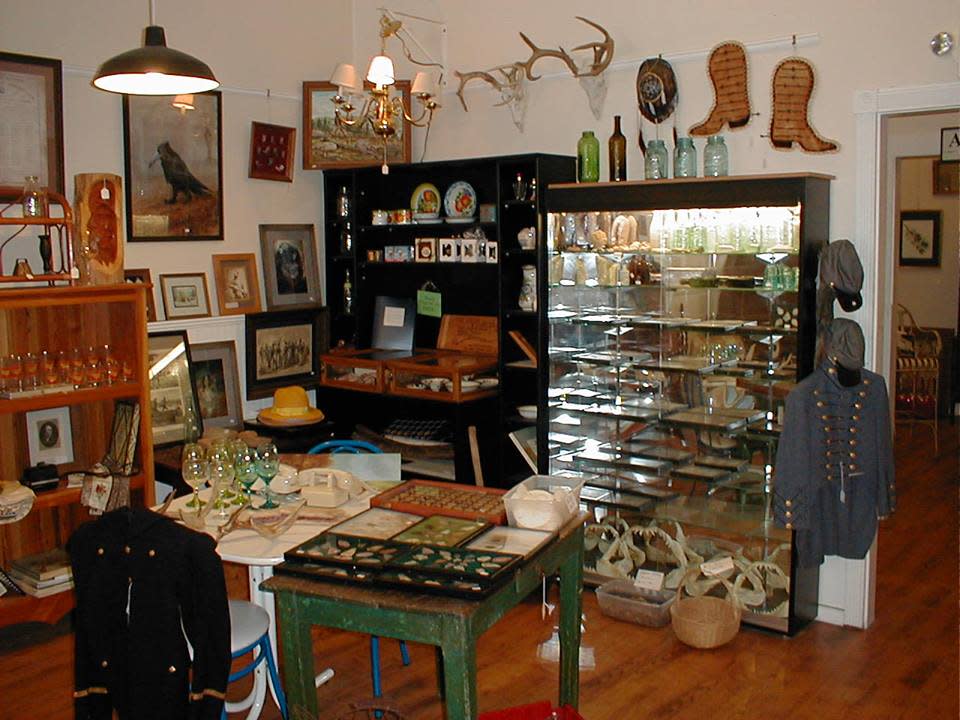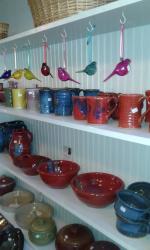 Full of history, this store has tons of vintage treasures that will fascinate anyone who stops in. Not to mention, the store has hand-crafted gifts like pottery. A personal tip: check out the mugs with their pottery. It'll make your morning cup of coffee even more enjoyable!
If you are a history buff, this is the place to find something to feed your fancy. Milledgeville was a central location during the Civil War, so some of the really unique treasures you can track down at the Red Door are historic artifacts from the war. In addition to these rare finds, you'll also be able to take home fossils, antique bottles Indian artifacts and more. If coin collecting is your hobby, the store boasts a rare collection of old coins. Not only are there small knick knacks and artifacts, but there is a selection of vintage furniture and clothing too.
On display in the store are a slew of books written by local authors about Milledgeville throughout history. Many of them include rare photos of the city from long ago. You may
even find a read that tells you where to meet some of the local ghosts!
What is most standout aspects of The Red Door is their unique wine tasting. (If you stopped by their tasting booth at Deep Roots, you know how yummy their wine is!) All of the wine is local and Southern-style muscadine and fruit wines from Courson's Winery. You can only get it right here in central Georgia.
If you are looking for any knick knack that has its own unique story or if you want to actually see parts Milledgeville's history, The Red Door is the place to go. It is the perfect place to kill an afternoon hunting for vintage goodies. We know you will just love it!