Your Milledgeville college years can be some of the greatest memories, meals and friendships of your life. But, have you been back to Milledgeville lately? The Brick is still serving up delicious stuffed sticks, and Amici is still jamming local bands, but the latest additions are amazing too. From the addition of diverse downtown restaurants, to a TJ Maxx (it came to the S-Mall) and one of the largest Krogers in the southeast, Milledgeville has also grown up.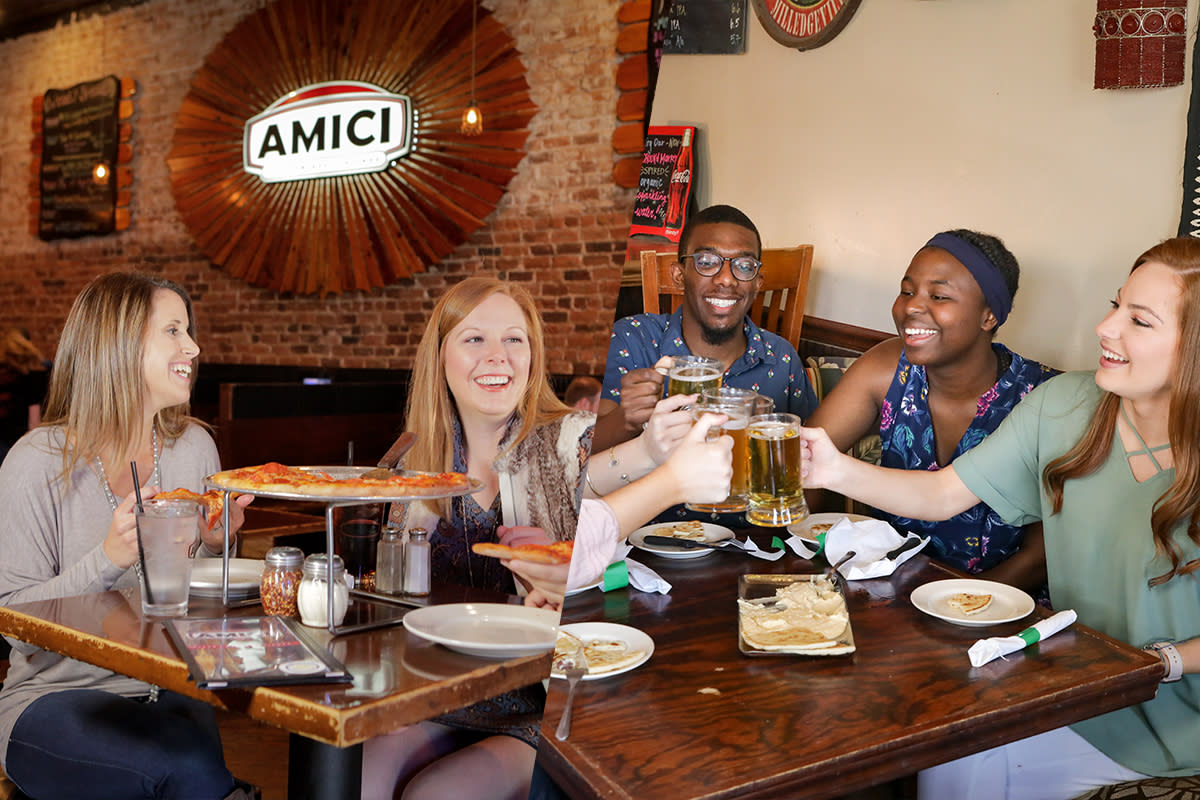 DINING
The Greatest: For years your dinner choice was simply dependent on the night of the week. Tuesdays = The Brick and Wednesdays = Amici, both for their legendary wing nights. The battle still reigns on for the better wing.  
The Latest: Downtown Milledgeville has seen a surge in options for students these days. Bollywood Tacos is a new Indian and Mexican fusion restaurant, Metropolis Cafe offers Mediterranean cuisine, and the upscale Reel Grill serves steak and seafood with a casual feel.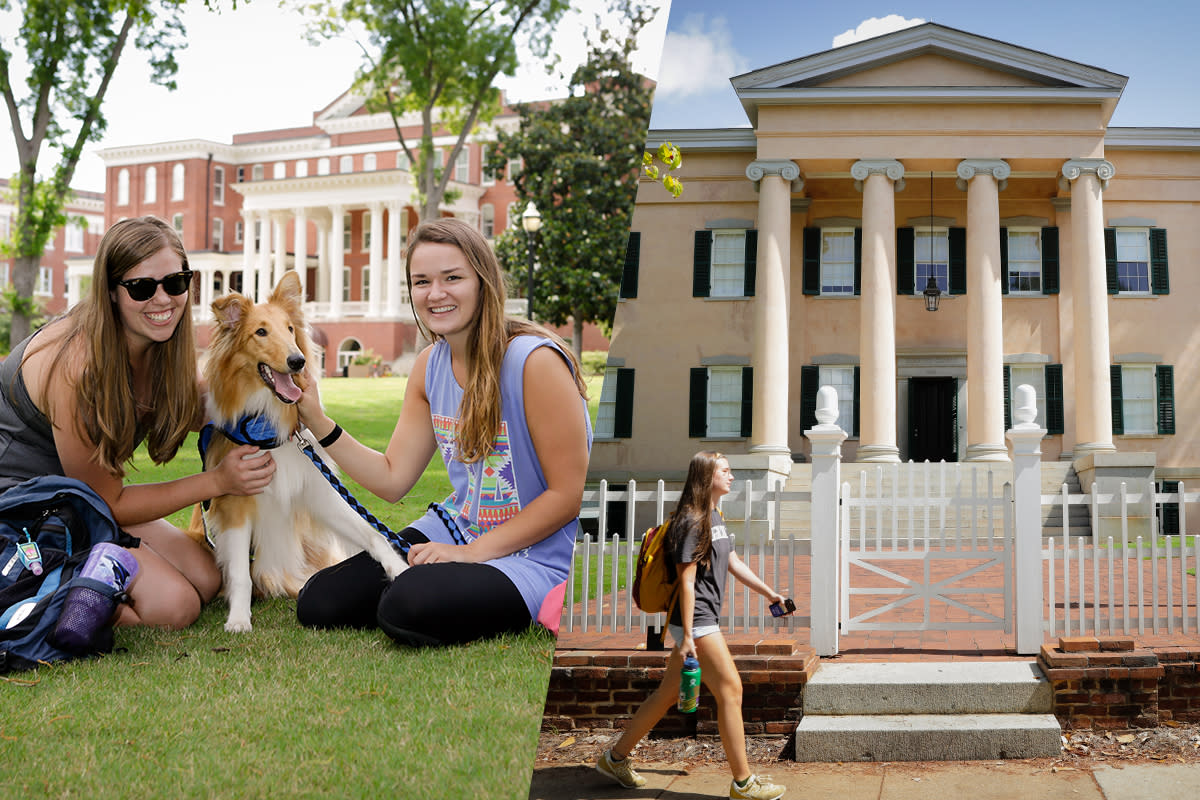 GEORGIA COLLEGE
The Greatest: Let's face it, GC's front campus was the most beautiful spot in your weekly world whether you realized it or not. Front campus remains full of amazing architecture, flowering plants, games of frisbee, friendly dogs and yes, Thursday night gossip.
The Latest: You probably strolled by on your way to class and never noticed the beauty of the giant pink house. After years of painstaking work, Georgia College has restored the original layout, coloration, lighting and appearance of Georgia's Old Governor's Mansion, and it now serves as a historic house museum. The Mansion is one of the finest examples of High Greek Revival architecture in the nation, has been named an affiliate of the Smithsonian Institution and is open to the public for tours. These days, it's pretty high up on our most Insta-worthy list.
Georgia College has also reopened one of Milledgeville's best kept secret oases, the home of alumna and famed author Flannery O'Connor. Following a period of stabilization and repairs, visitors can now experience Andalusia Farm complete with new objects, a full-house interpretation and overall improvements to the grounds. A visit is inspirational as the farm's environment influenced the setting of many of her writings. Undoubtedly her work is worth more than the cliffnotes you read in college.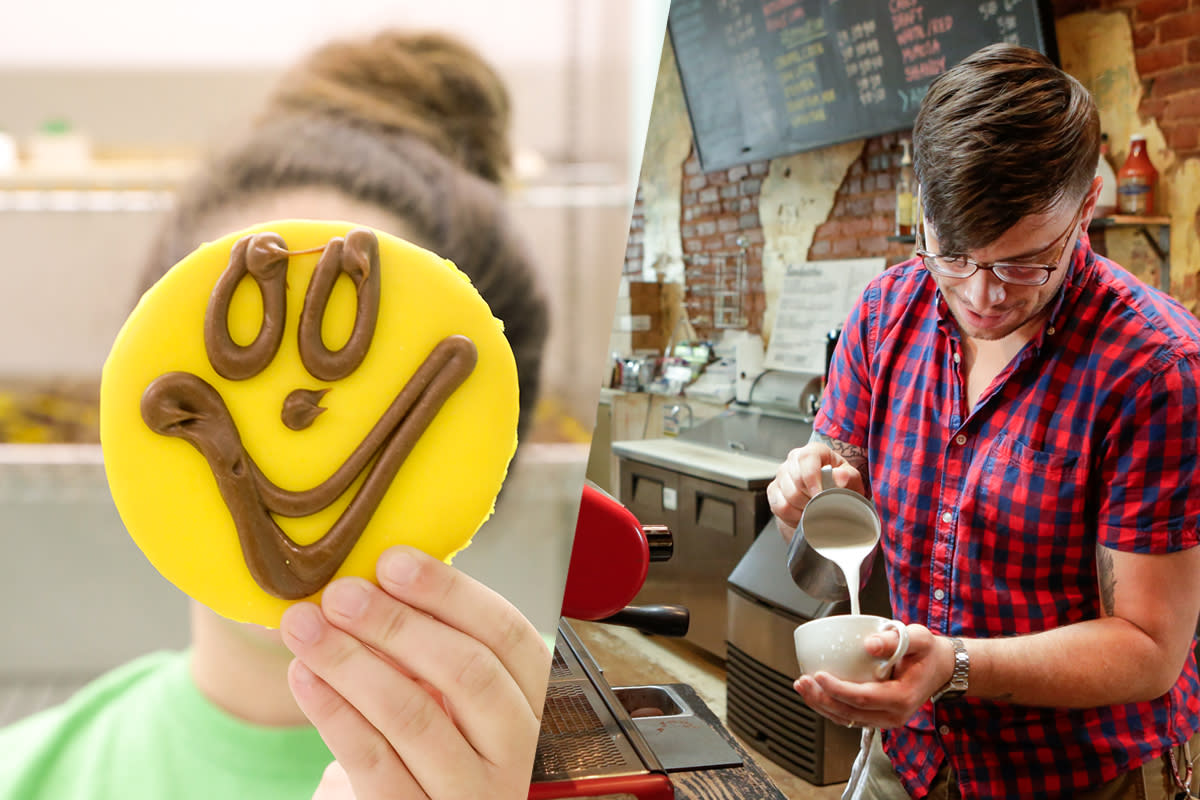 SWEETS
The Greatest: Remember when calories didn't count? Those iconic, giant yellow smiley face cookies from Ryals Bakery are still as sugary and sweet as ever! And who could forget a Double Doozie from Goodie Gallery with its choice of two fresh-baked cookies and deliciously tasty icing?
The Latest: If you are looking to satisfy your sweet tooth, the options have expanded! Downtown Milledgeville is home to Blackbird Coffee whose local roasts are a necessity for a study break, or now a parenting pick me up. The coffee shop has been expanding too, now serving quick lunches, craft beer and wine. SweeTreats offers ice cream in brilliant flavors that are so ultracreamy, trust us and just go ahead and get two scoops (one is for your little one of course!).

RECREATION
The Greatest: When the weather was warm and there wasn't a cloud in the sky, we know you never skipped a class to spend the afternoon on Lake Sinclair. It seemed someone's parents always had a lake house ready for sunbathing, cannonballs off the dock and jet ski wave jumping. Many afternoons were spent BYOF (bring your own float) down the Oconee River.  Today, the sun is still shining and the water is flowing in Milledgeville.
The Latest: Milledgeville is now better prepared for your recreational, fun-in-the-sun needs. If you don't have a boat, no problem, many area marinas rent them by the half or full day. For boat rentals and fishing guides try Sinclair Marina. Boats and jet skis are available from Twin Lakes Jet Ski as well as Jere Shai Lakeside. Local outfitters Mac's Yaks or Oconee Outfitters will rent you a kayak for the half or full day, as well as provide transportation to drop off and pick up sites, so paddlers of all experience levels can enjoy the Oconee River.  

GETTING AROUND
The Greatest: Wasn't it nice when rush hour traffic was the crowd of students walking to 9 a.m. class, and an accident was tripping on the sidewalk cracks? Georgia College's campus proximity to downtown dining and dormitories meant you didn't need your car until it was time for that Wal-Mart run at 11 p.m.
The Latest: While we still love the ease of walkability, there are many hidden gems just around town that you probably didn't see. You may have noticed the bright red trolley driving around, but did you ever think to climb aboard? Milledgeville's Historic Trolley Tour is the best way to take in the town. A drive through the landmark historic district includes rotating visits to the Old State Capitol, St. Stephen's Episcopal Church, Rose Hill and the Brown-Stetson-Sanford House.
If you're looking to get your step count in, a cool breeze always greets you at the Oconee River Greenway. Just a few blocks from downtown, there lies over two miles of trails, paths and boardwalks to walk, jog, bicycle, relax and enjoy the beauty and sounds of the Oconee River.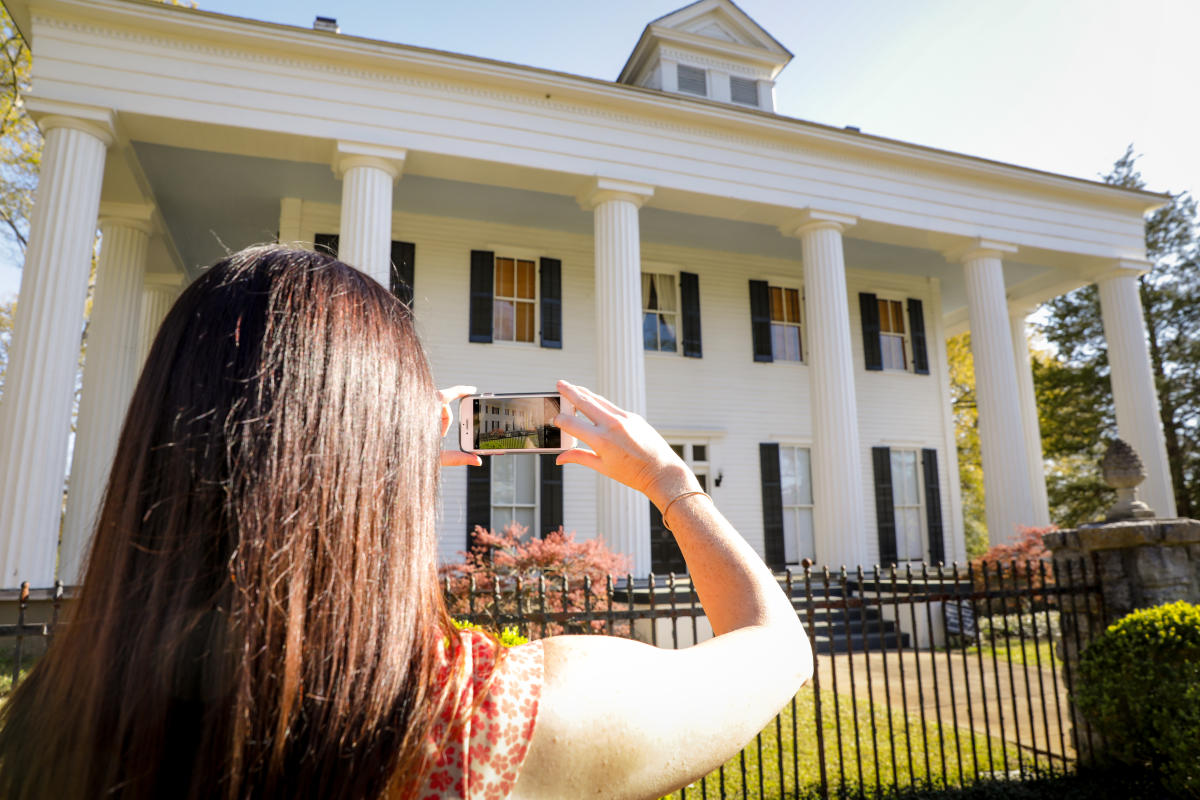 We invite you to return to Milledgeville, indulge in what you miss the most and explore the more mature side of Milledgeville. Revisit your favorite memories while creating new laughs and good times that are sure to be #oneinaMilly!