With sunshine filled summers, Georgia has perfect weather conditions to grow a variety of delicious fruits and vegetables. Milledgeville offers an array of incredible farmers markets with local vendors and mouth watering goodies. This summer, come to our charming town, and indulge in organic food, support local vendors, and learn about sustainable living.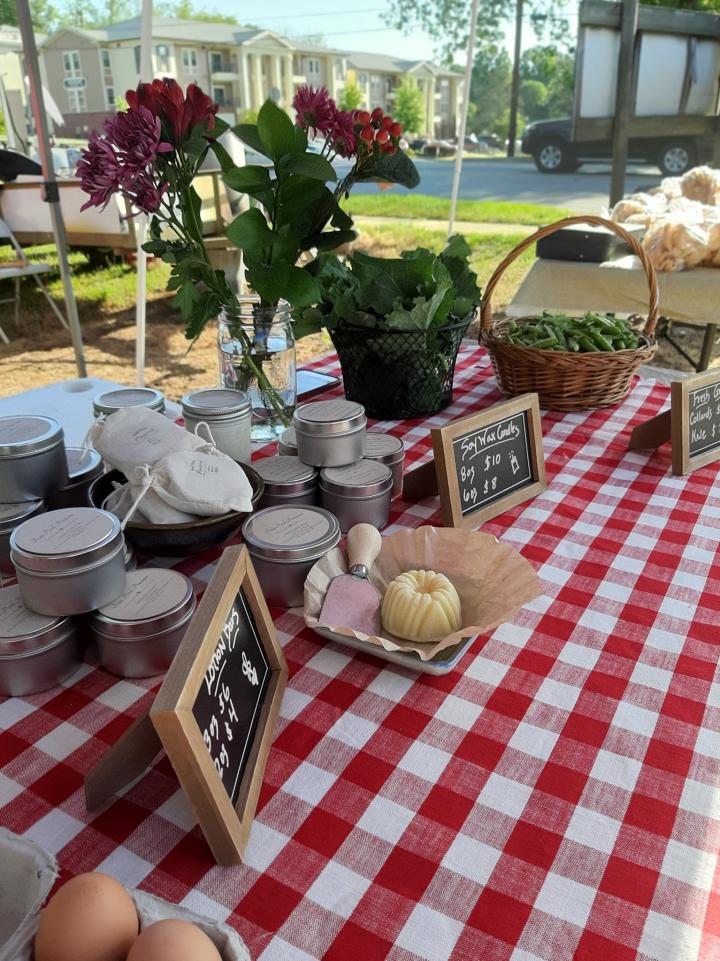 Joe's Farmers Market
Escape the summer heat with a glass of freshly squeezed lemonade. Come meet a variety of local vendors at Joe's Farmers Market and splurge on an array of goods including freshly baked bread, locally grown vegetables, beautifully hand-crafted soap, scented candles, and of course a refreshing glass of lemonade. The market is located at Duckworth Farm Supply on 122 N Elbert St, every Saturday from 8am to 12pm.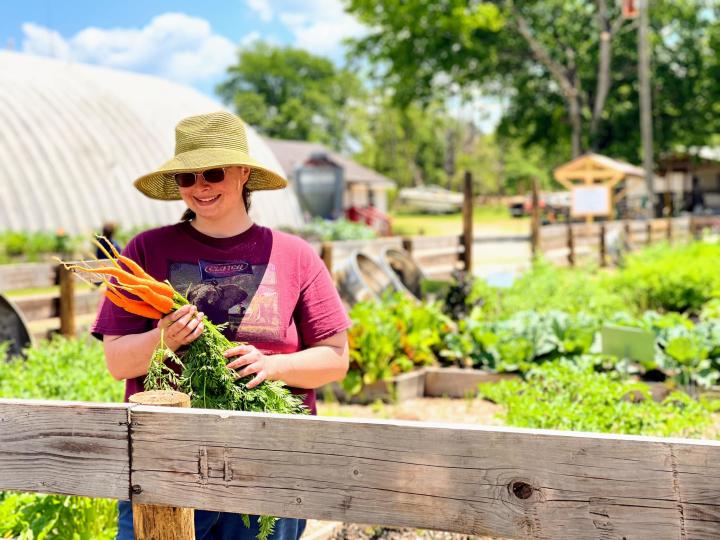 Comfort Farms Farmers Market
Comfort Farms raises hogs, chickens, turkeys, and ducks while growing seasonal vegetables. This summer's farmers market includes a variety of fresh goodies like basil, squash, eggs, bacon, and mouth watering steak. Place your family farm grocery order online for pickup from 9am to 12pm every Saturday, located on 347 Horace Veal Rd. Once the summer heat subsides, Comfort Farms will resume in person shopping beginning Labor Day weekend.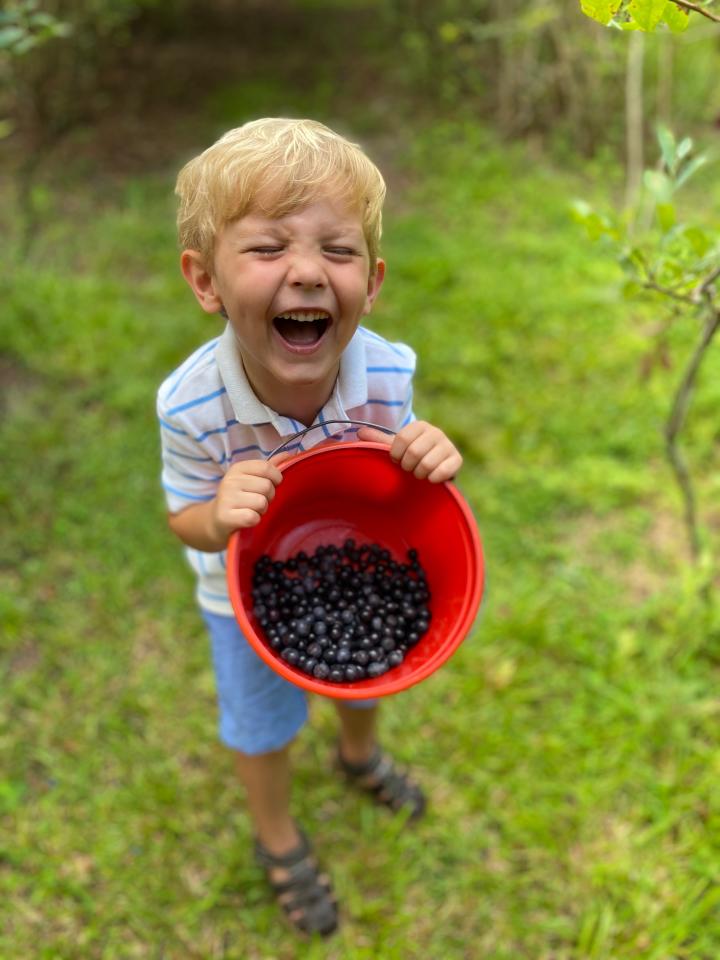 Potluck Blueberry Farm 
Need a fun activity for you and your family to do this summer? Potluck Blueberry Farm is a residential farm that has 5 acres of different types of blueberry bushes. They offer modestly priced u-pick berries everyday during the summer season, from 8am to sunset beginning in late June. This quaint family farm is tucked behind a house located just off Ga. Highway 22 at 282 Cox Woodland Road.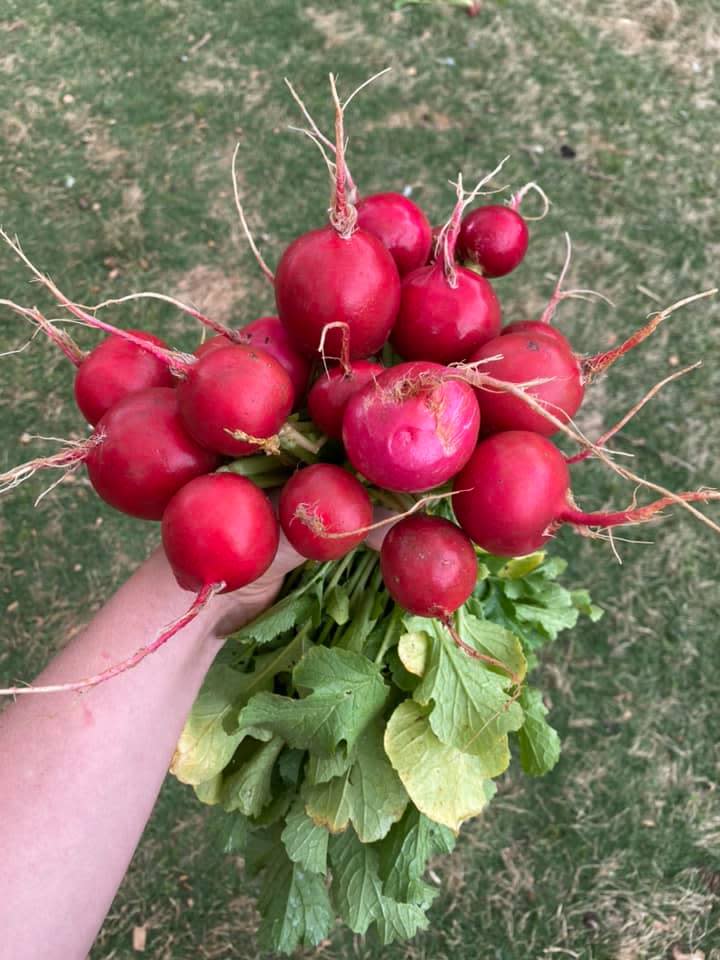 Wild Island: Goods & Gardens
This family run farm offers seasonal vegetables, poultry, eggs and other goodies. Before moving to Milledgeville a year ago, they started their farming journey on a remote island in Alaska where they grew vegetables and raised over 300 million salmon annually. Once they moved to a quaint farm along Meriwether Rd NW in Milledgeville, they were able to grow for longer seasons and a wider variety of vegetables. They are now open every day by appointment only and are currently focusing on growing tomatoes, peppers, herbs, beans, squash, okra, and flowers. They also pride themselves on using all natural fertilizers and pesticides. Visit their farm by booking an appointment through their Facebook page or call (517) 204-0848 and look out for their tomato pruning classes this summer.