Springtime always brings memories of warm days with a light breeze, perfect for a sports fan! Milledgeville has a ton of unique sports to try if you want to get outside. Whether you want it to be a family affair, or a fun afternoon with friends, here are some of our favorite ways to get active!
Frisbee Golf at West Campus
One of the best ways to enjoy the beautiful spring weather in Milly is to get outside and try a new sport. Head over to Georgia College's West Campus and try out their Disc Golf field located near the intramural fields. Bring a frisbee and some friends, and enjoy this fun game!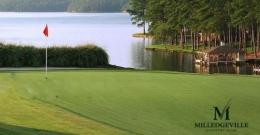 Golf at the Milledgeville Country Club
Now that summer is creeping up, we know you have been craving a day on the green, and the Milledgeville Country Club is the perfect place to go. Grab your clubs and spend a day teeing off and relaxing under the Milledgeville sun.  The golf course is open to the public.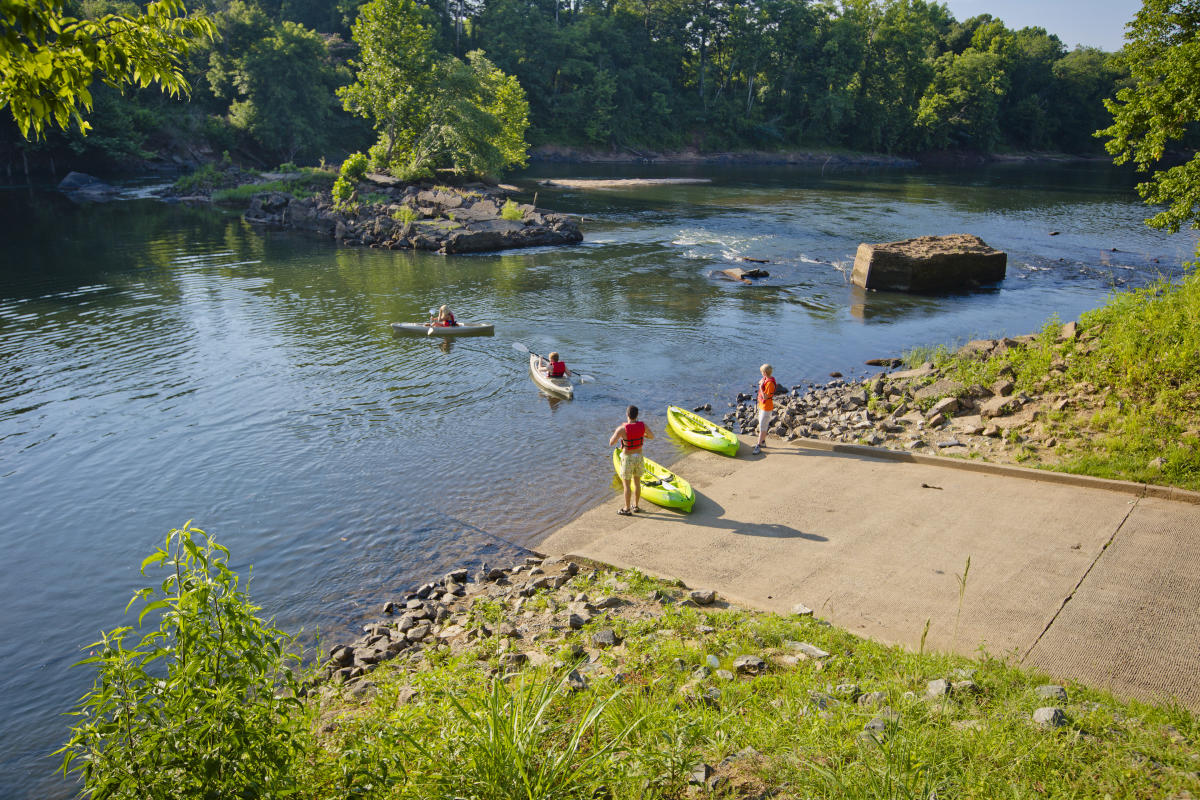 Kayak down the Oconee River
Check out kayak rentals at Oconee Outfitters and spend a day on the water with family and friends. This is a perfect way to get out on the water and learn something new. The views on the Oconee River are gorgeous, and you can become one with nature, all while getting active.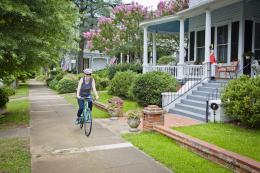 Bicycle Tour of Milledgeville
If you want a scenic day, the Antebellum Bike Tour is the way to go. You can choose to ride the entire 170-mile ride, or just take part in the Milledgeville section. You will cycle past historic locations like the Old Governor's Mansion and the Old State Capitol, and you can take the entire family!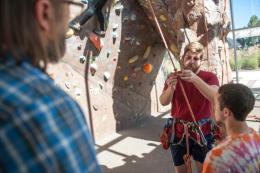 Rock Climbing at the Wellness Center
If you are an adventure seeker, but don't know where to start, you can try out your rock-climbing legs at the Georgia College Wellness Center. It is located on GC's West Campus, and inside the building that features a full gym and indoor swimming pool. To try the climbing wall, you will need to purchase a one-time $20 pass. You can also get a climbing class for $5 extra! (Memberships are required, yet available to GC employees and community patrons 18 years and older. Community memberships are offered as non-credit courses through Continuing Education.)