If you are headed to Milledgeville, you should expect our southern charm exuding from our historic homes and hospitality. And what is the South without our amazing southern cooking? With downtown restaurants that know how to add that southern flair to traditional dishes, you are sure to feel like you are eating at grandmama's house. Here are our favorite Milledgeville restaurants for some classic comfort food.
Aubri Lanes: Shrimp & Grits
Aubri Lanes is known to be one of Milledgeville's best restaurants. With a variety of menu items from seafood to steak, Aubri Lanes is a local favorite. This year, they were entered to compete in the Jekyll Island Shrimp & Grits Festival, which is a huge honor. For a prime example of southern cooking, head over to their location on Wayne St. and try their famous dish, shrimp & grits. Pair it with one of their amazing selections of wine, and you will feel right at home.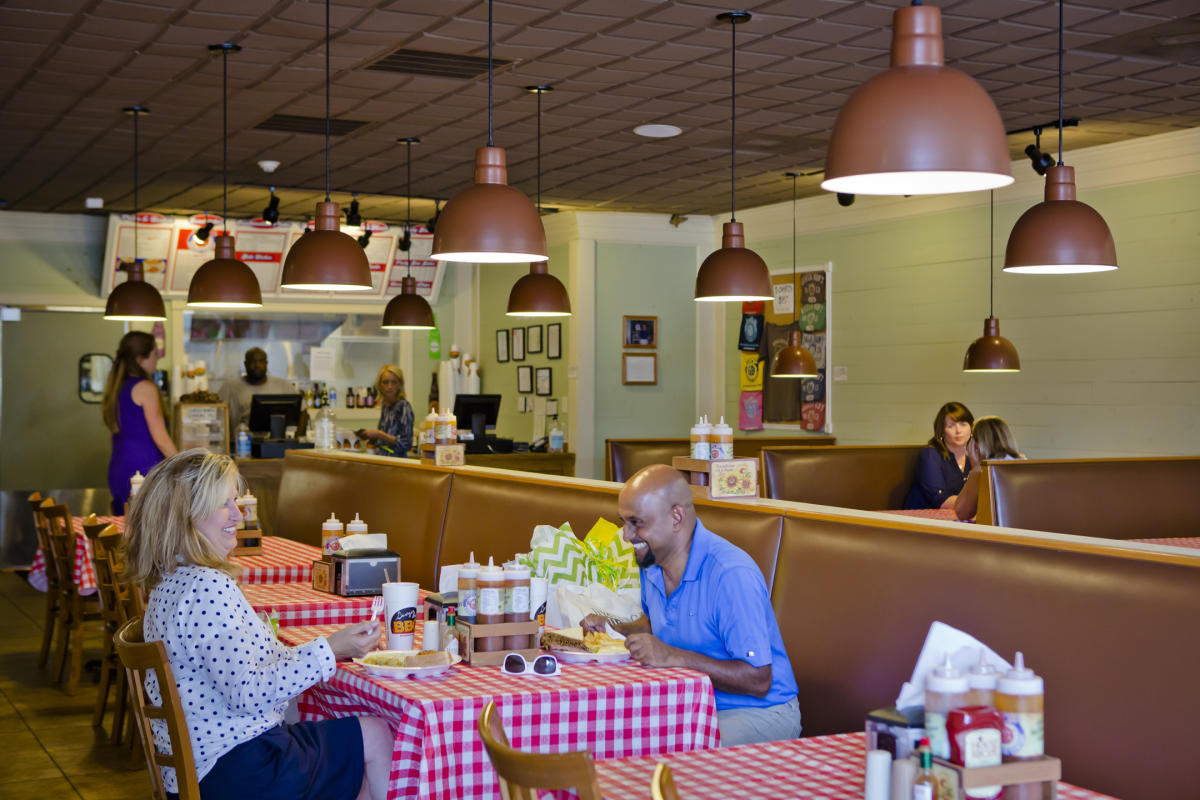 Georgia Bobs: BBQ Pulled Pork
Everyone loves some good southern Barbecue, especially when it comes with mac and cheese and brunswick stew. Georgia Bobs, located on Hancock St. has the perfect selection of everything you would eat at a backyard barbecue on a warm summer day. Enjoy your meal on their checkered picnic style tablecloths, and grab a large sweet tea to complete your feast.
The Brick: Sweet Potato Fries
While The Brick is known for its delicious pizzas, pastas and buffalo chicken dip, there is something that only a true southerner would order, sweet potato fries. The crunchy and salty outside and the sweet and soft inside complete each other in this amazing appetizer, and everyone at the table will love it.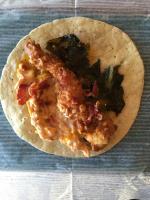 Gringos: Southern Gentleman
One of the local favorites at our downtown Mexican restaurant, Gringos Taqueria, is the Southern Gentleman taco with fried chicken, bacon, barbecue sauce, collard greens and pimento cheese. This taco has every class southern food mixed together into a tortilla to create the perfect combination of cultures.
Jackson's: Cajun Style BBQ Shrimp
If you haven't tried Jackson's on Sinclair, you will love the atmosphere and selection of delicious seafood. One of our favorite menu items is the Cajun Style BBQ Shrimp. With a bit of spice and a southern charm, this dish will have you fighting over who gets the last piece.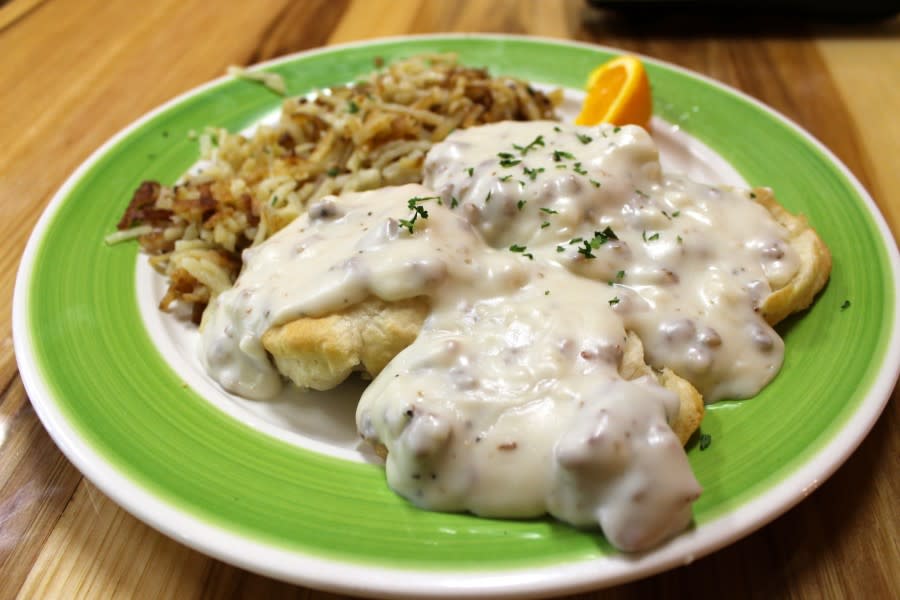 Local Yolkal: Biscuits & Gravy
The last on our list is a southern dish that nobody can forget, Biscuits and Gravy from downtown's favorite breakfast location, The Local Yolkal. Enjoy the soft, fluffy biscuits as well as the creamy gravy with a taste of spicy sausage. This is every southerner's dream breakfast, all you need is bacon on the side and a sweet tea!