The holiday season is full of so many amazing things. Decorations around every house and street corner, Christmas songs playing in stores and children waiting expectantly for Santa to drop a present off under the tree. Each of these bring fun aspects to the holiday season, but there's one more thing we can not forget--FOOD! If you have a sweet tooth, keep reading and find out where you can get your seasonal sweet fix around Milledgeville. Everything from peppermint to cinnamon to nutmeg--all coming together to create delicious treats for everyone to enjoy! You can't go wrong when it comes to holiday treats, but you can get it right! Here are the best places in Milledgeville to get your fill of sugary sweets and seasonal sips.
Blackbird Coffee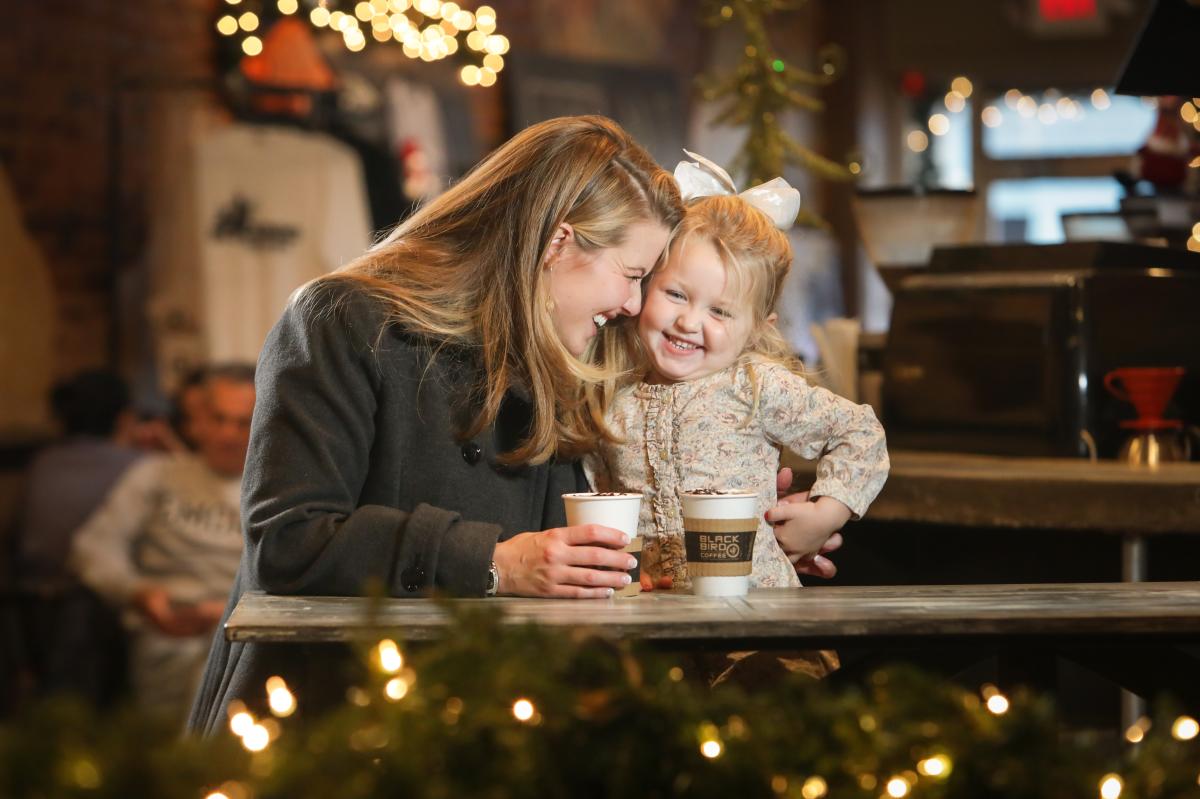 As you reach for your coat to keep warm this holiday season, why not settle on a delectable hot drink too! There's no better place to go than Blackbird Coffee! Grab a cup of freshly roasted coffee, hot chocolate, tea, a latte or whatever your heart--or taste buds-- so desire! With such a large plethora of options to choose from, you might need some help. If you want to stick with the sweetness of the season, get a peppermint drink. They also offer Coca Mocha Nut Lattes, Crème Brûlée Lattes, and hot Fogle Chais, that are perfect for the holiday season. If someone on your Christmas list loves Blackbird and all things coffee, you can also find Blackbird travel mugs, handmade mugs, t-shirts and other merchandise when you stop in!
---
Morning Grind
Morning Grind, Milledgeville's newest coffee shop, is a convenient, locally owned espresso bar with a small-town charm. Make your usual hot beverage a holiday treat by adding fun holiday flavors like peppermint, toasted marshmallow, or even gingerbread. Or try one of their Holiday staples like the Smores Latte, Gingerbread Cinnamon Latte or Peppermint Mocha! Don't forget to add a pastry to your order. 
P.S. Their pre-ground bags of coffee make great gifts!  
---
THE BRICK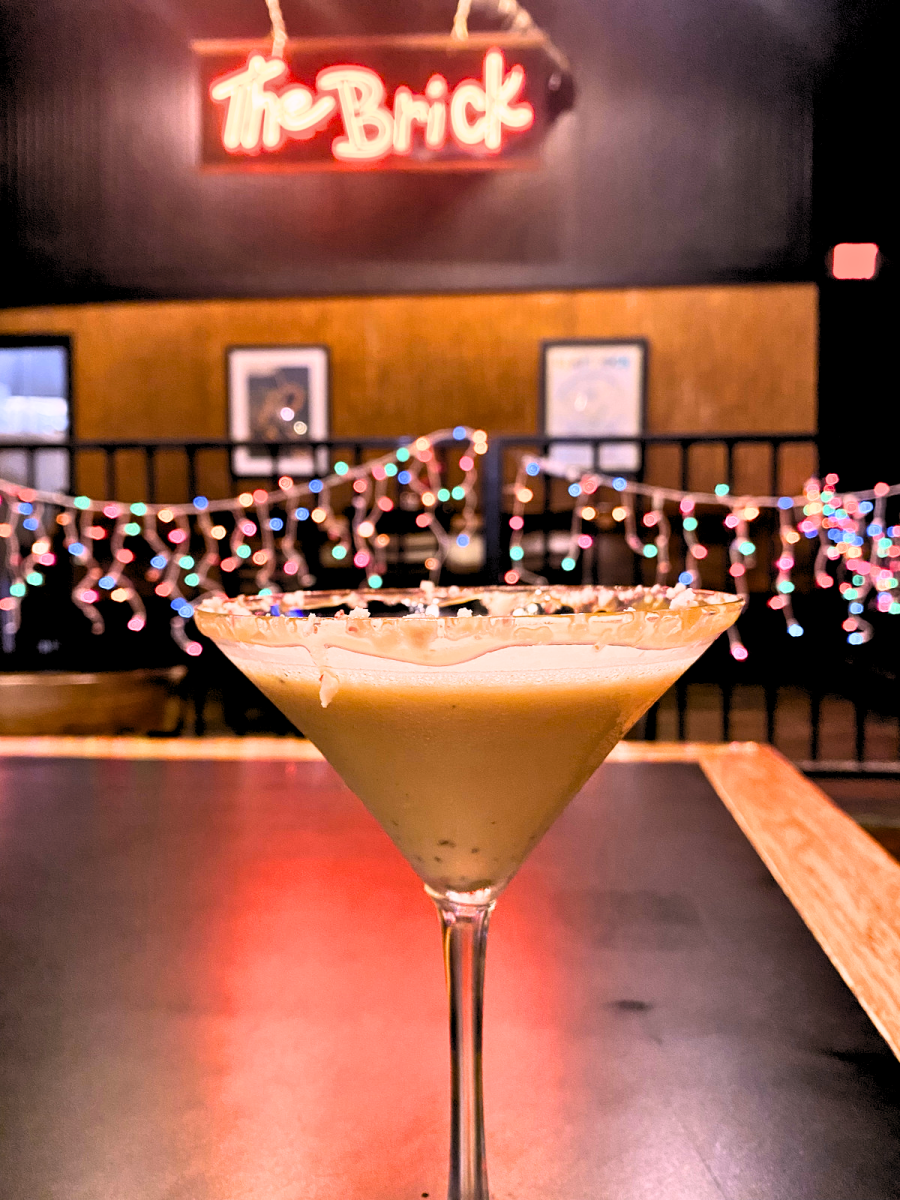 In addition to The Brick's pizza, pasta, and wings, they have a full bar with all a wide variety of beer, wine, and a cocktail menu. For the holidays, The Brick gets extra festive and adds a holiday spin to familiar favorites, for example, the sugar cookie martini pictured above.
---
Doodles Cupcake Bakery
Travel to Jefferson Street to get a delicious cupcake from Doodle's Bakery! Doodle's is known as a cupcake bakery, but they serve way more than just that! They sell gingerbread, cinnamon rolls, cakes, cookies and countless other delicious treats! Check their Facebook page for what flavors will be in store that day as the menu is made fresh weekly. You can even special order treats in the shape of Christmas characters too, like the gingerbread men pictured above! Something unique about Doodles is that they sell casseroles! A big hit among locals who need a good dinner dish to serve to their guests, especially around the holidays!
---
THE GOODIE GALLERY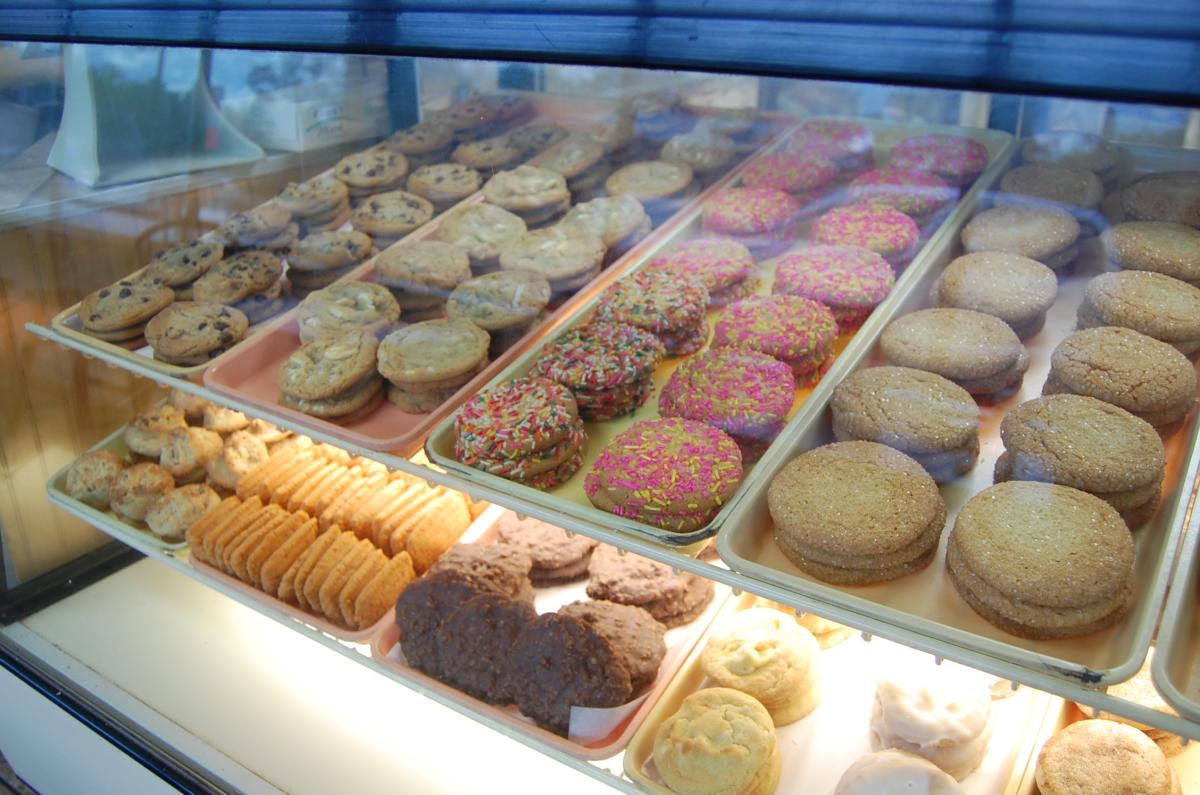 This local favorite has served mouth-watering treats for years. This Christmas try their seasonal apple bread, gingerbread man cookies, and award-winning pumpkin spice cheesecake. There are also huge cinnamon rolls drizzled with icing, donuts, cookies, muffins and more to enjoy! Visit the Goodie Gallery around lunchtime and pick up a chicken salad sandwich or buffalo wraps which is the only place in town that sells wrap with a kick! 
---
Coasties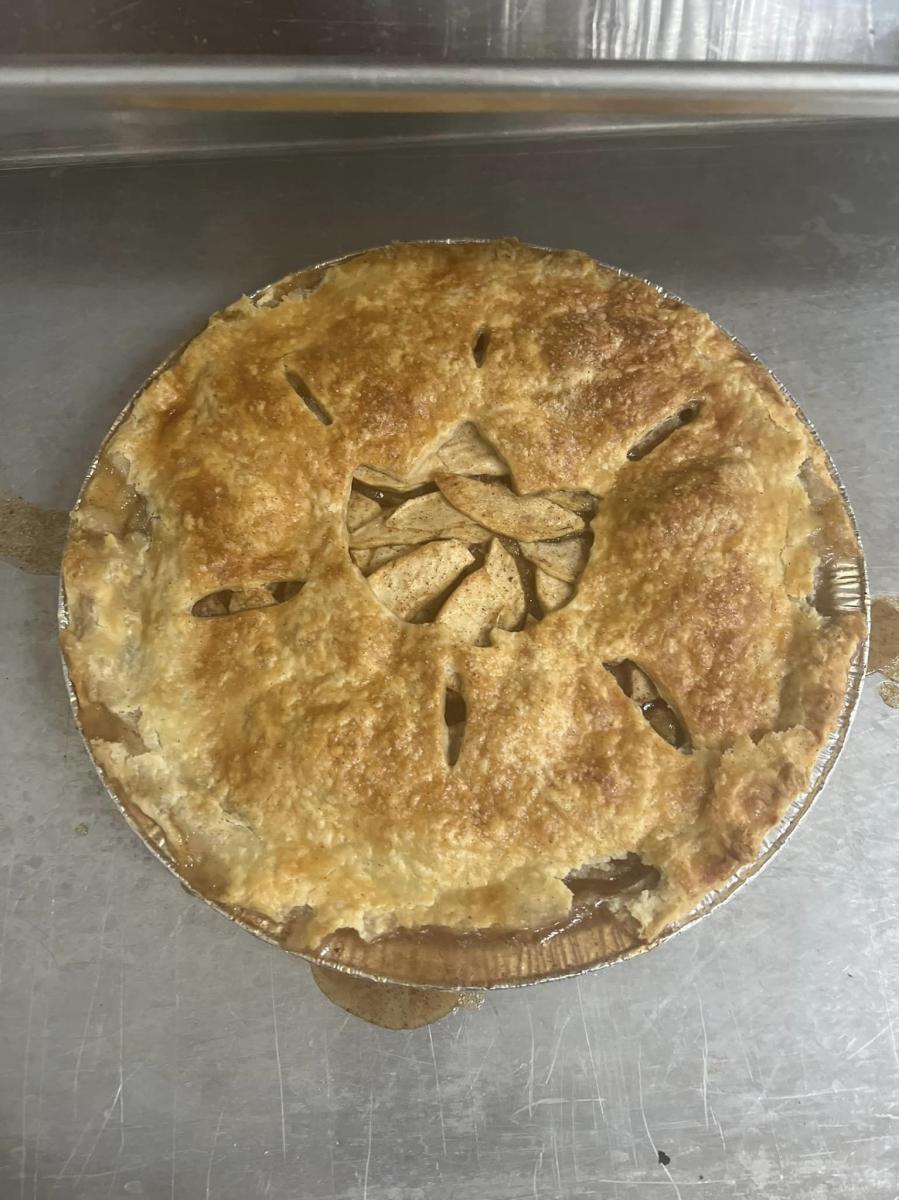 Is it really the holidays if you haven't had multiple slices of pie? Nope, we don't think so! Stop by Coasties Bakery and pick a dessert to add to the table. They have apple and pecan pies, and if you are just looking for a single serving, you can get a mini pecan pie to satisfy your craving. Cookie trays of uniquely decorated cookies are available for the holiday season Also, be on the lookout for holiday pre-ordering ordering online so you can save time on the baking and still have delectable treats!
---
THE COOKIE COMPANY

Located in the Milledgeville Mall, The Cookie Company offers large, fresh-baked cookies in a variety of flavors. The menu rotates weekly and customers can expect to find classics like thin and gooey chocolate chip as well as a thick, iced cake batter cookie with sprinkles. The large cookies are multiple servings, while their smaller bite-sized versions are perfect to set out on a tray for holiday parties. They also bake large cookie cakes in multiple flavors that are sure to be a hit at your family gatherings. 
Milledgeville dining is delicious year-round, but the holidays tend to make it even sweeter. Find something scrumptious next time you are out and about in Milly and have a happy holiday season!