Looking to make fur-ever memories with your perfect pup? Here is a roundup of Milledgeville's best pet-friendly outdoor adventures, parks, restaurants, and hotels to enjoy alongside your fur-baby.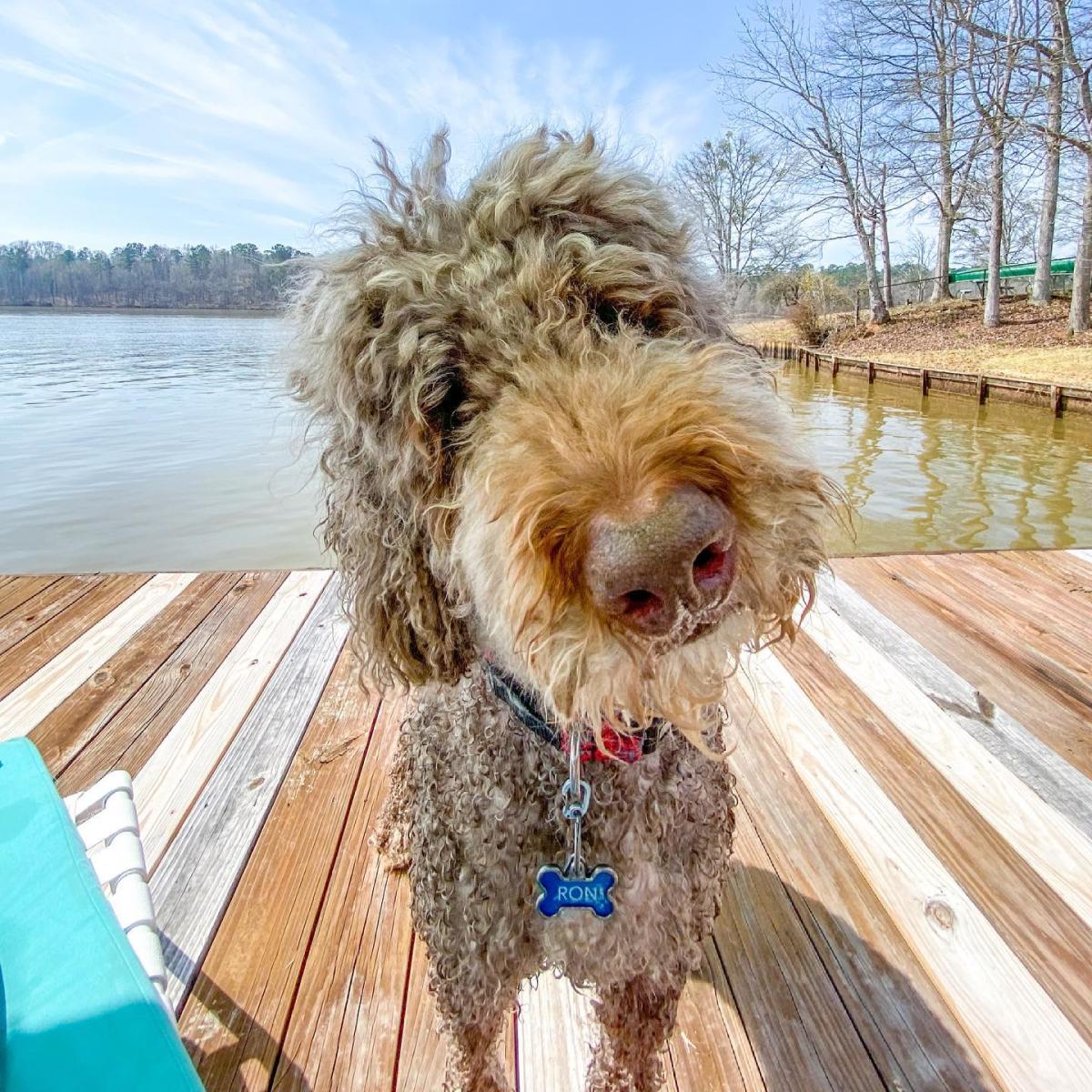 Lake Sinclair 
Flea the summer heat with a boat ride on Lake Sinclair that your dog will surely love. Milledgeville offers pet-friendly boat rentals so your dog can experience 15,300 acres of open water with the wind in their fur. Sinclair Marina has pet-friendly rentals and JereShai rentals allows dogs on Pontoon boats.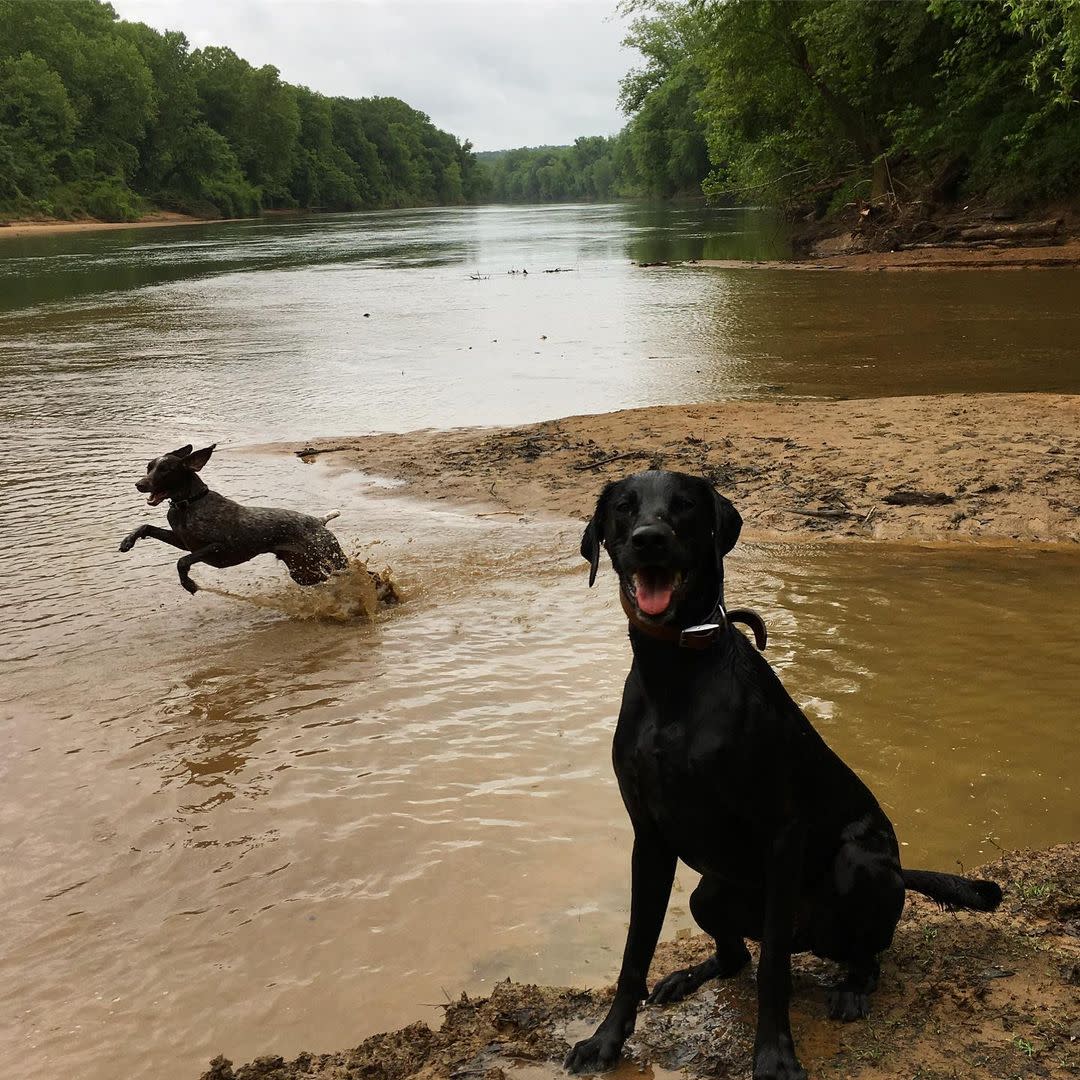 Oconee River Greenway
The Oconee River Greenway is a pet's paradise with plenty of dog friendly trails and a dog park for your best pal to enjoy. Take your dog on a shady walk along the Oconee River with trails stretching from 0.63 miles to 1.1 miles long. Afterwards, relax while your dog plays and runs around the fenced dog park. Once your dog is tired out, let them cool off in the shallow river access.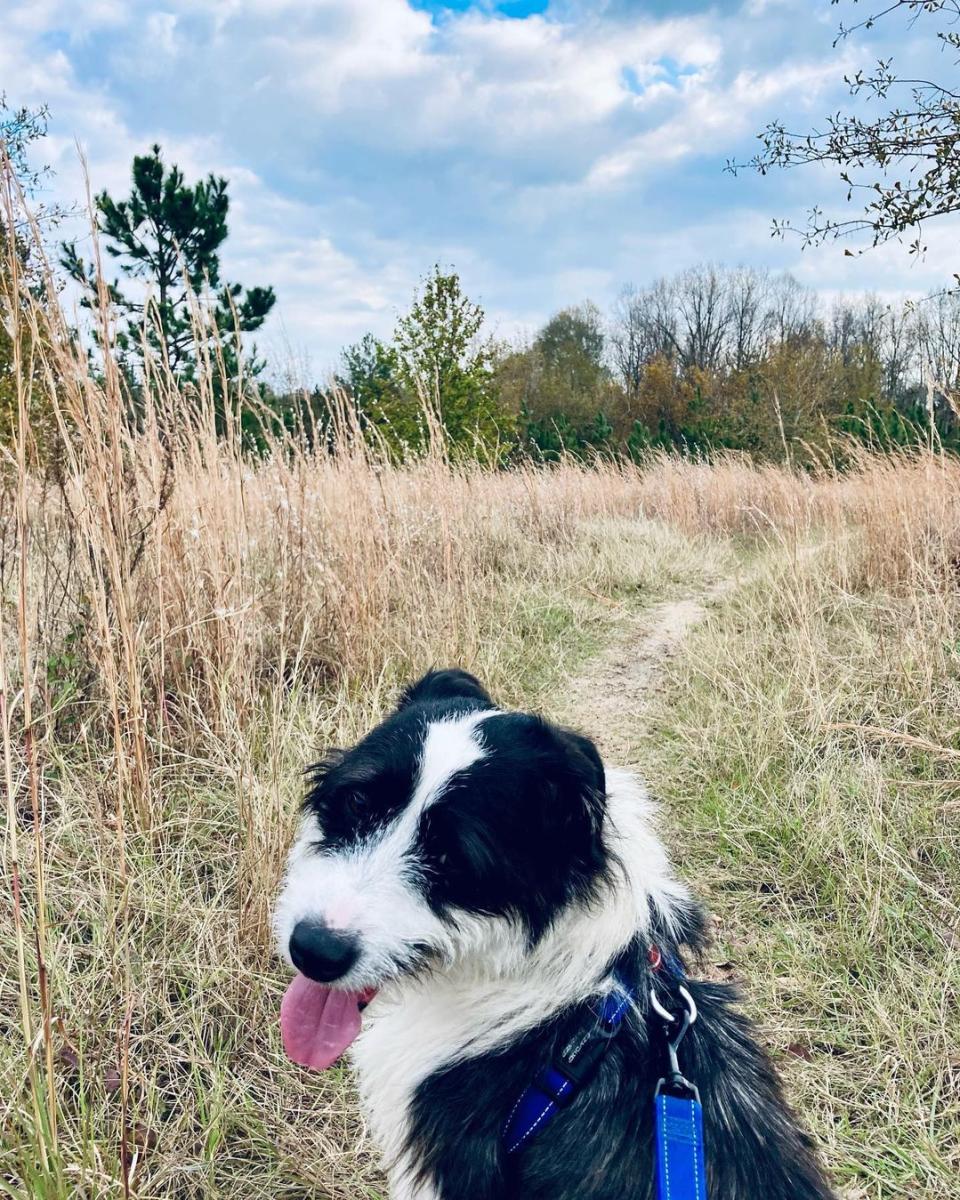 Pet-friendly Hikes
Take your dog on a hike through our beautiful shady woods. Bartram Forest has stunning looping trails through pines, meadows, across a creek and alongside a pond. Choose from three trails ranging from 5.5 to 10.3 miles. If you have a high energy dog and want something more challenging, Selma Erwin Nature Preserve has a 6.5 mile hike. The trail will take you through several bridged creek crossings, rolling hills, and a few steep climbs through hardwoods, spring and fall flowers and beautiful streams. If you are looking for an easier stroll, Lockerly Arboretum has 50 acres of gardens, walking trails, and a pond. Your dog will be busy sniffing all of their flowering shrubs such as camellias and azaleas, and a variety of trees including oaks, magnolias and a 301 year old section of a bald cypress.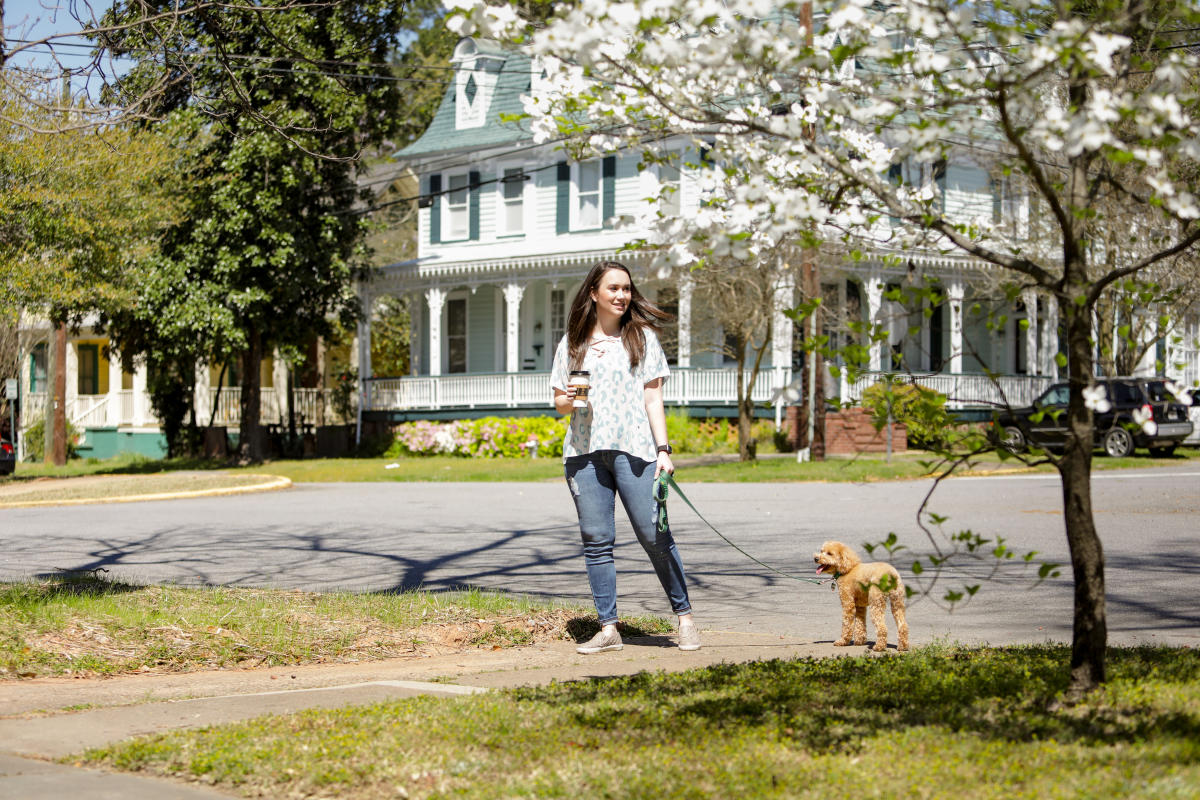 Historical Walks with Your Dog
Looking for a more leisurely pace? Take a self-guided tour through the history of our downtown district while walking your dog. On Milledgeville's Historical Walking Tour you will be immersed in the beautiful architecture of over 40 of our Antebellum homes, and history-filled stories that date back to 1803 when the town was founded. The grand oaks will provide shade for you and your dog's adventure. Brochures are available at the Visitor's Center located at 200 West Hancock Street. 
You can also walk to Memory Hill Cemetery and take a self-guided tour to learn about the history of Congressman Carl Vinson and Flannery O'Connor, as well as early Georgia governors, legislators, enslaved people, and soldiers who are buried within the cemetery. Brochures for the tour are located in the gazebo at the front of the cemetery, or visitors can download one from their website. Make sure to bring enough water for you and your dog!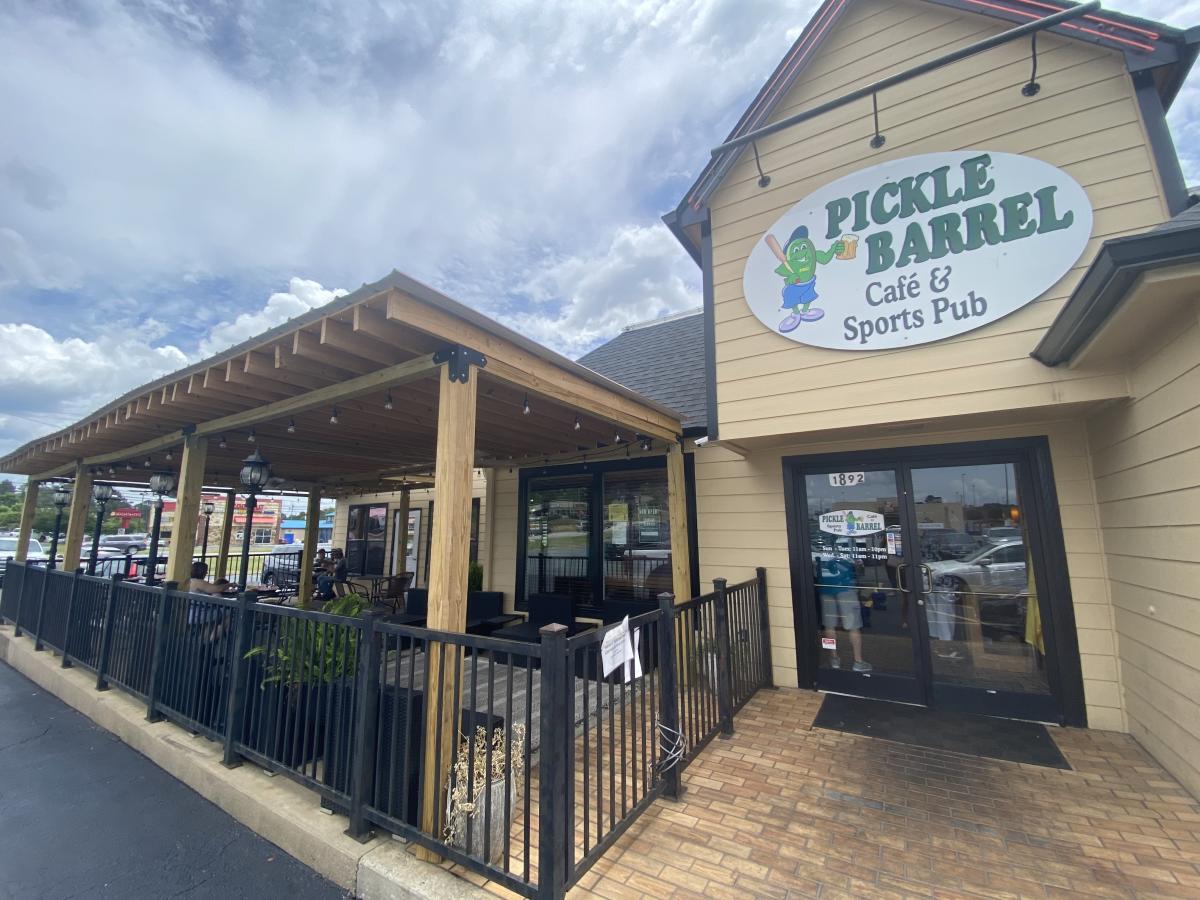 Pet-friendly Patios 
Milledgeville has a variety of delicious restaurants with the added bonus of pet-friendly outdoor seating. Enjoy your morning cup of coffee at Blackbird, pancakes and bacon at Local Yokal, a refreshing margarita at Bollywood Tacos, Pickle Barrel's famous fried chicken, or The Brick's mouthwatering wings with your dog happily sprawled at your feet.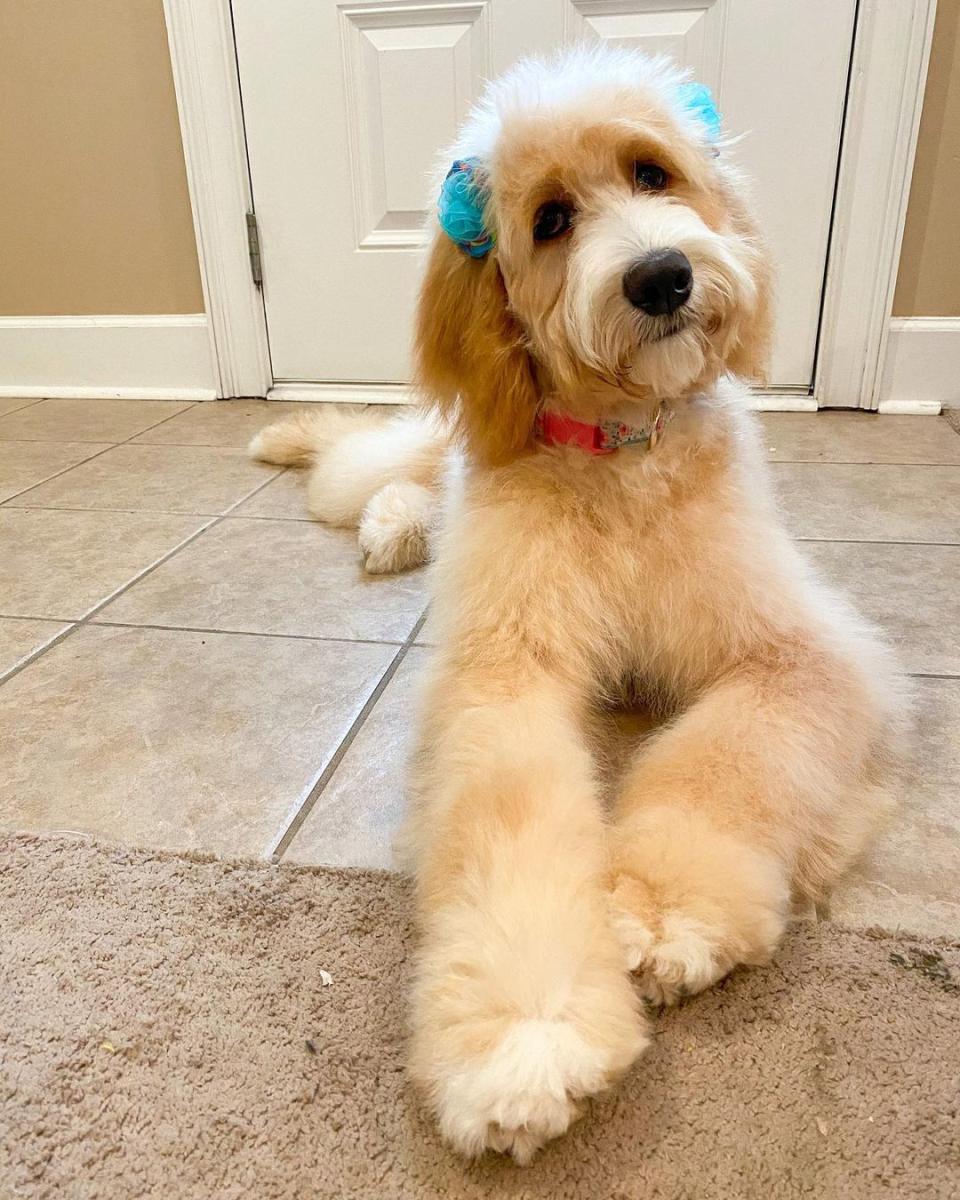 Pet-Friendly Stores
After a long day, it is important to pamper your dog. Pink Poodle Grooming Salon & Boutique will make your dog look and feel beautiful. They offer the best grooming in Milledgeville, natural and holistic foods and treats, toys, and stylish accessories for you to spoil your four-legged friend.
Doggy Daycare
Do you need somewhere to drop off your dog for the afternoon? Your pet will love spending the day at Petite Paradise Pet Resort and Off the Leash. These two doggy daycares are affordable and there are plenty of dogs to play with and keep them company while you have your own adventures. 
Pet-friendly Hotels
Looking to upgrade your adventure to an overnight stay? Hampton Inn, La Quinta Inn and Suites, and Heritage Inn are all pet-friendly hotels located near the Milledgeville Mall, with great perks for you and your puppers to enjoy. There are also beautiful vacation home rentals on the lake for you and your dog to bask in the sun for a long, leisurely weekend!