Whether you are an avid fisherman or teaching the kids, fishing at Rocky Creek Park on Lake Sinclair makes for a great time! Check out our kid review of Rocky Creek Park boat ramp area. Rocky Creek Park is a Georgia Power Park located on the southeast side of the lake near Sinclair Dam. This area provides popular day-use access to Lake Sinclair which is full of bass, crappie and plenty of catfish.
Trip Run-Down: 
Need Reservations? No
What to bring: Fishing poles and supplies, sunscreen, lunch or snacks, water to stay hydrated!
Offers: The second entrance includes a boat ramp, picnic area, a walking trail and banks to fish from. The entire park offers a shaded pavilion, vending machines, restrooms, grills, swimming beach, playground, and a fishing pier which are currently closed due to COVID-19.
Price: $5 Parking Fee
Hours: Daily 10:00 AM - 7:00 PM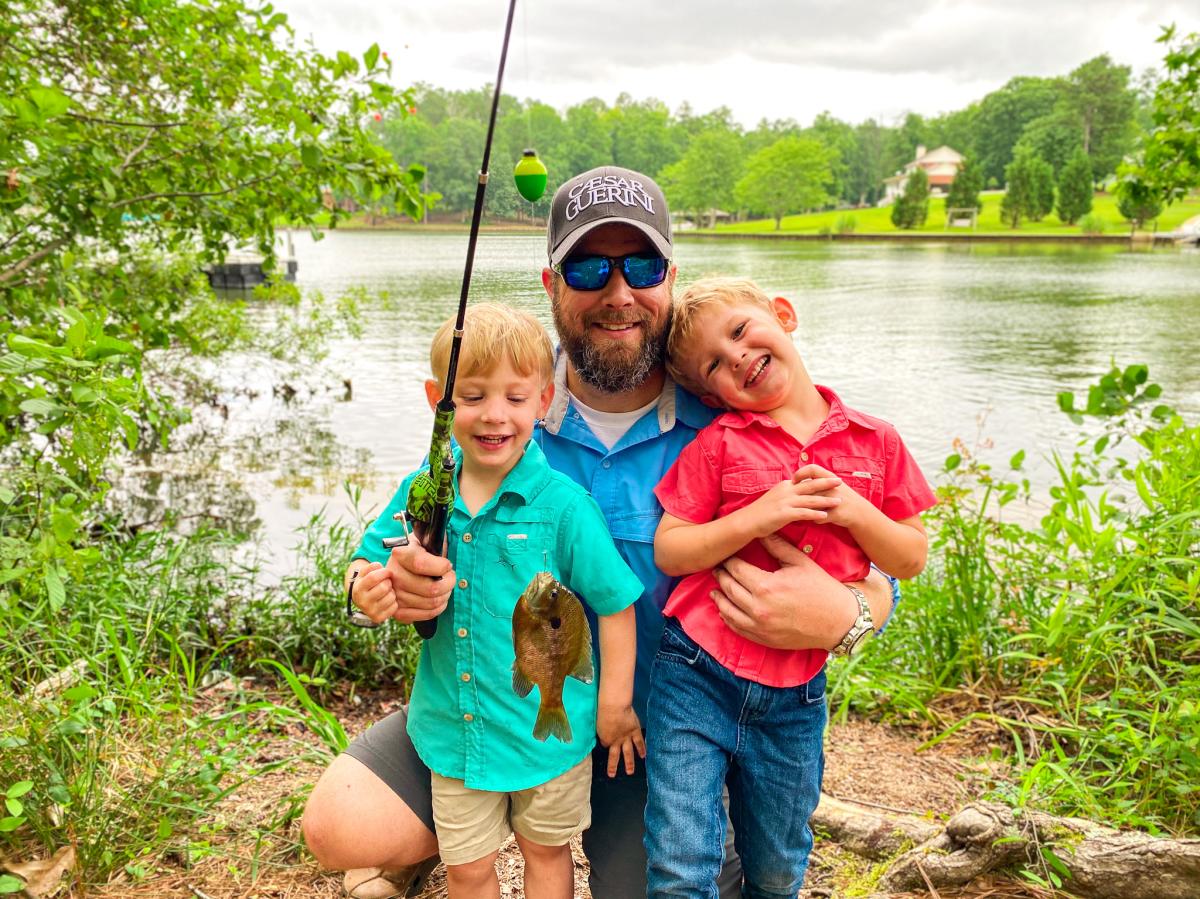 Parent Tip: Bring your own chairs! The access point does have picnic tables for a lunch break, but trust us, your kids will want to stay all day and you'll need a place to rest close to your poles.  
Kid-Approved Tip: Be sure to bring your own worms to catch "creepy" fish!