These kids give a 5 star review to the fun they had at the Oconee River Greenway! The Riverwalk offer trails, paths and boardwalks to walk, bicycle, relax and enjoy the beauty and sounds of the Oconee River. Don't forget the bubbles and bikes!
Trip Run-Down: 
Need Reservations? No, The Greenway is open to the public! 
What to bring: Bubbles, sunscreen, bikes/tricycles, helmets, lunch or snacks, and plenty of water. 
Offers: Trails, paths, boardwalks, river access, and places to fish.
Price: Free! 
Greenway Hours: Monday - Sunday 7 AM-8 PM
Oconee Outfitters Hours: Monday - Saturday 12 PM-6PM (Covid Hours)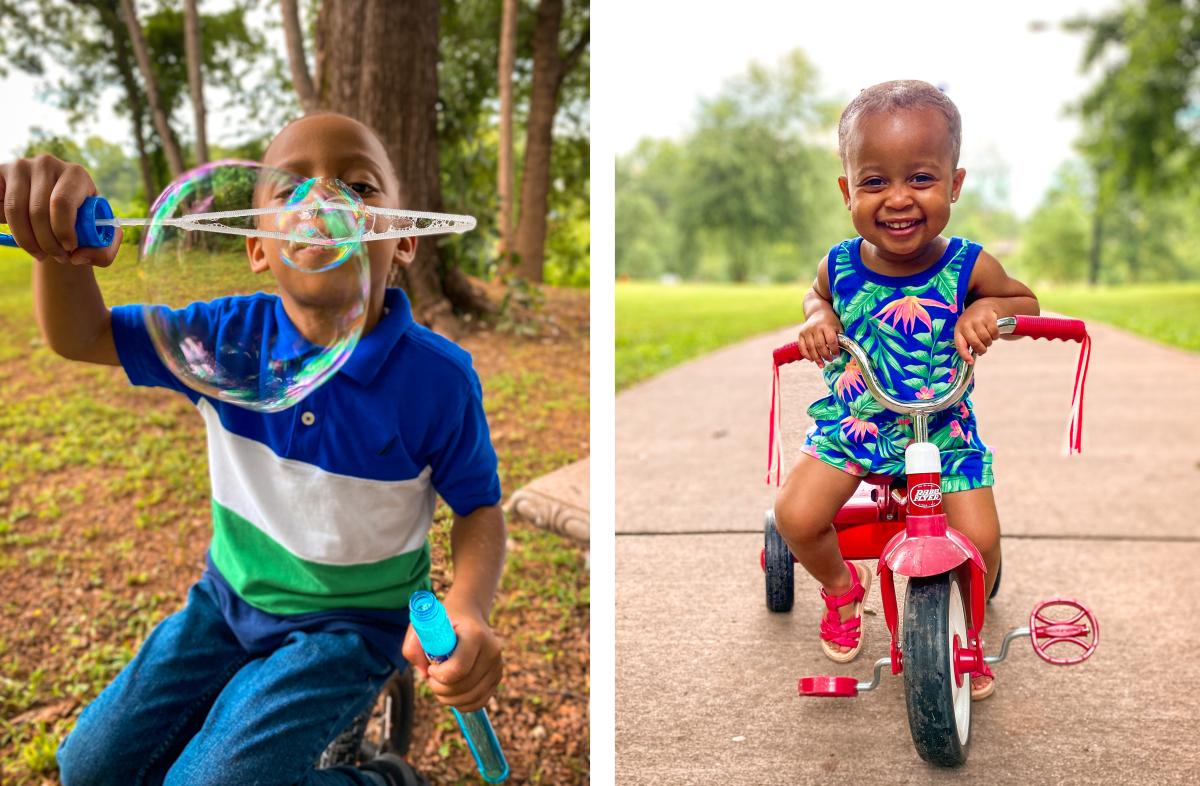 Parent Tip: Bring your bike too! Your kids will be zipping down the trails and you'll want to keep up. If you are planning on renting bikes, visit Oconee Outfitters or call them at 478-452-3890. Half day bike rentals are $25 and full day bike rentals are $35 (helmets are included)
Kid-Approved Tip: Be sure to bring your pup! Let your dog safely off their leash at the dog park.