Explore Budget Travel's #5 coolest small town when you take a bachelorette trip to Milledgeville, Georgia with this must-do list. Between boating adventures, top dining spots, gorgeous shopping boutiques, and live music, this hidden gem has no shortage of fun activities for a final fling. Whether you're in charge of planning the main event or along for the weekend adventure, here's how to get it just right.
Lakefront Tranquil Hideaway 
Snag an Airbnb that won't break the bank or the fun. With plenty of options to choose from, picking the perfect lake get-away house can be difficult. That's why we hand-picked our favorite Airbnb for an unforgettable bachelorette party weekend. Close enough to restaurants and shopping but remote enough to feel like you have escaped the crowds, this "Sunset Cove" lake house is the perfect pad to host the weekend. With a private pool, private dock, and large deck for morning coffee or mimosas, you'll never want this girl's weekend to end.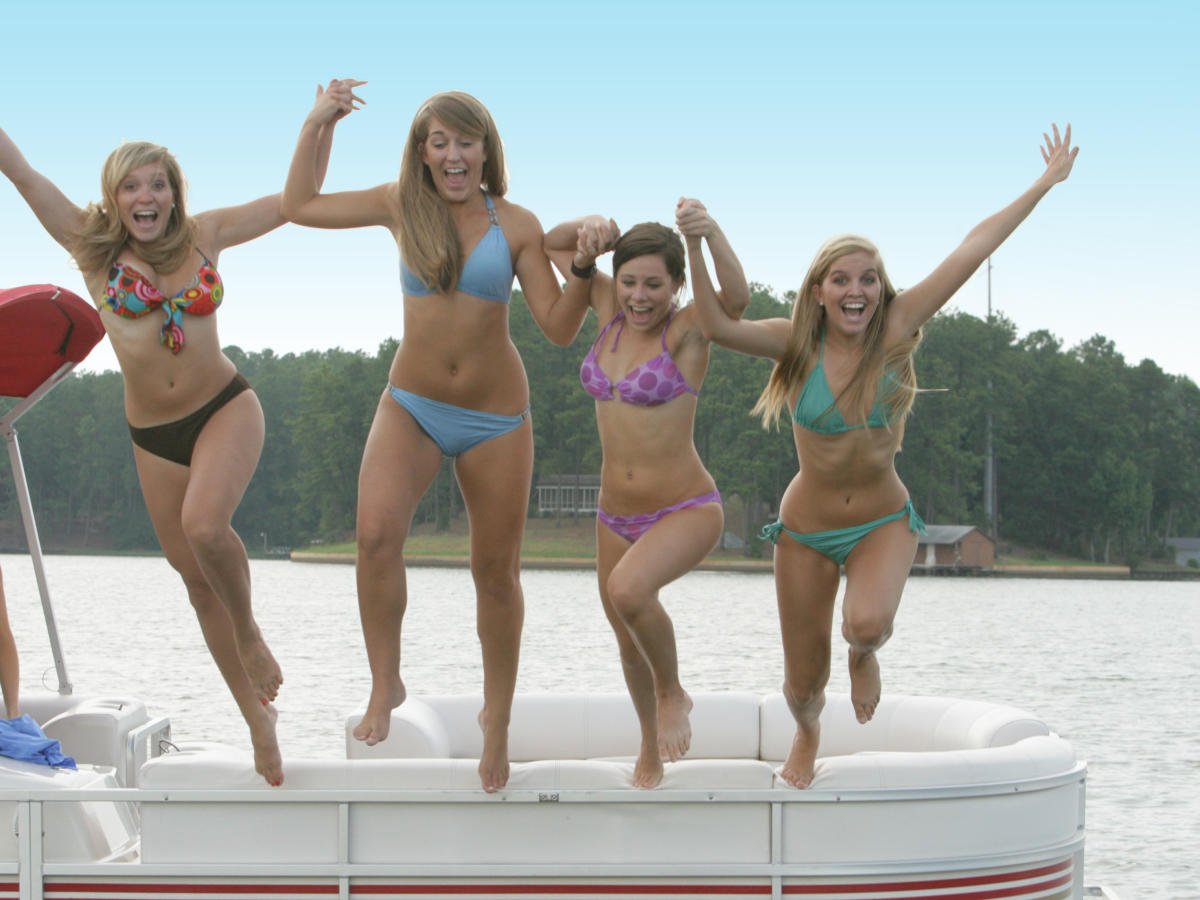 Sun and Fun on the Water
With plenty of boat rentals on the lake, a day of sun and fun on the water is the perfect way to spend the day with your girls. Sinclair Marina offers great prices and one to eight-hour rental periods for a day full of fun on the water. To rent a boat, the Marina does require you to be 25 years old and to present a valid driver's license upon arrival, so this is something to keep in mind when planning your weekend. Whether you water ski and add tunes on a wakeboarding boat or just relax and soak up the sun on a pontoon boat, Lake Sinclair offers an ideal way to spice up your weekend with one last sail before the veil.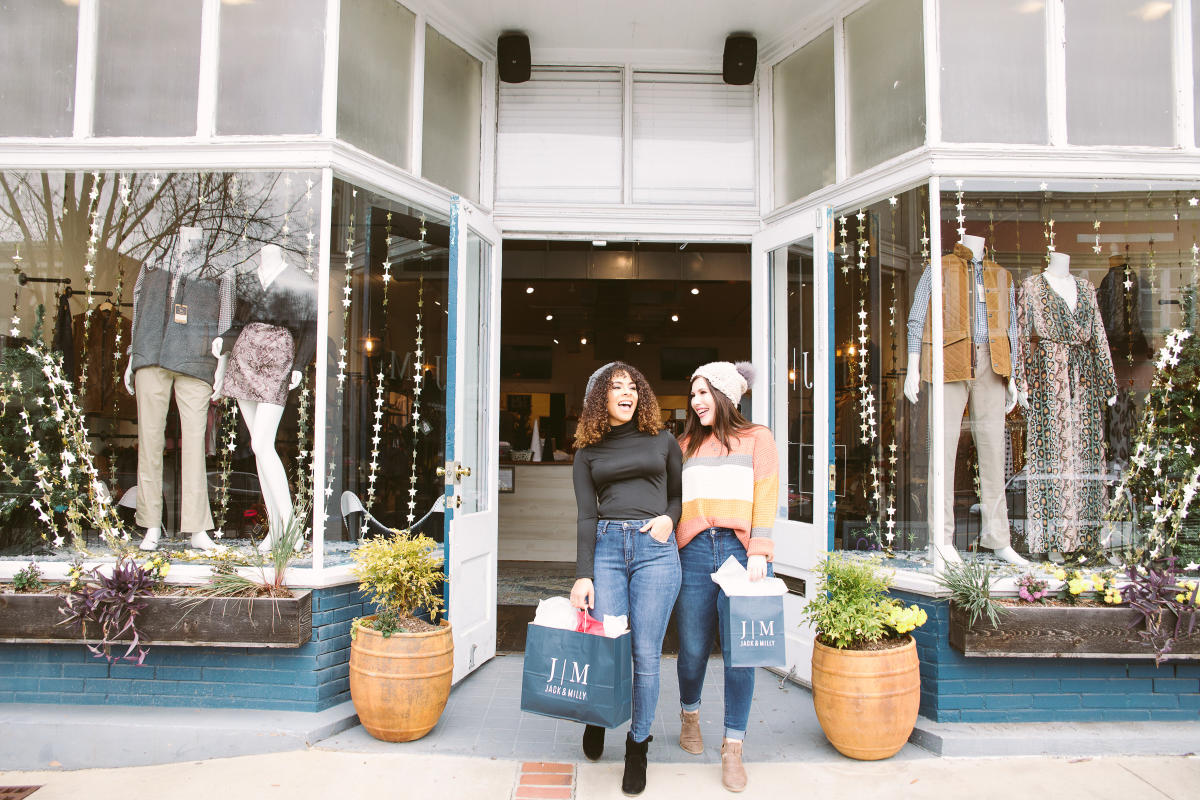 Two Words: Retail Therapy
What better way to spend a day with your favorite girls than shopping? With a variety of options in downtown Milledgeville, you and your girl squad can hit the town in style. A couple of our favorite options are Chatter, an online and in-store boutique with trendy and affordable women's clothing in all sizes, and Firefly, a boutique with shoes  and apparel for women. Satisfy your shopping needs with any or all of our casual to high-end options. Need a break? Grab something sweet from historic downtown Milledgeville's trendy ice cream shop, SweeTreats. The perfect place for quality conversation and they say to never shop hungry, right?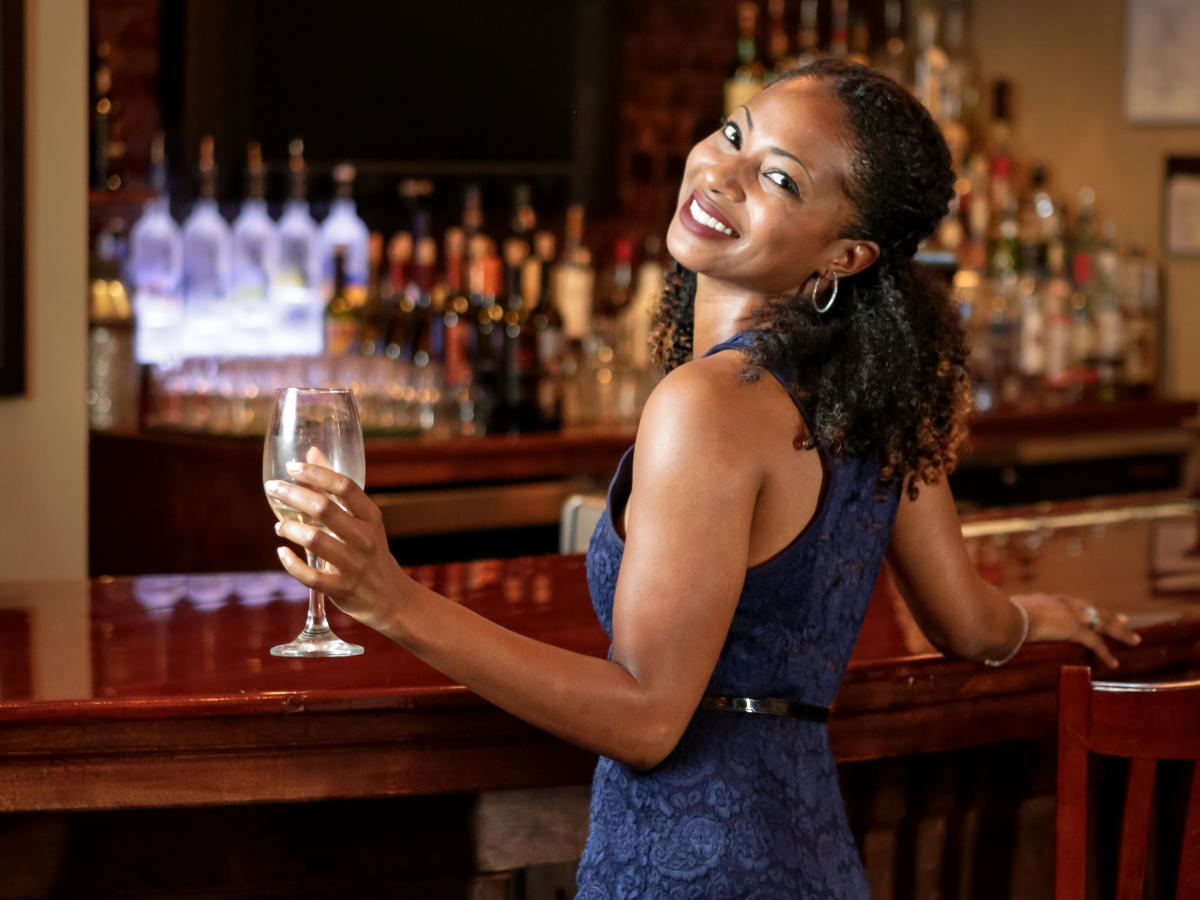 Epic Nightlife
Whether you're looking to dance the night away or sing your heart out with karaoke, downtown Milledgeville has something for every bachelorette party. Take a stroll down E. Hancock St for a night of bar-hopping and memory making. Start the night off with a round of liquid courage to take on your favorite Britney Spears' throwback at Buffington's or enjoy intimate conversation and sip signature cocktails at The Reel Grill. Offering a calculated mix of wholesome catch-up time and stereotypical "what happens on bachelorette, stays on bachelorette" action, downtown Milledgeville has plenty of bars to dance, drink, and talk the night away with your partner's in crime. 
Refuel Before Leaving Town
Whether you're spending the day in the car for a trip back home or committing to the bachelorette's dream of doing hot yoga, before you get started the next morning Local Yolkal is the perfect place for brunch. This quaint, well-known spot is ideal for surfacing last night's antics over award-winning Eggs Benedict and mimosas by the pitcher. Yes, you heard right. Mimosas by the PITCHER! If breakfast and mimosas seem to heavy, head across the street to Blackbird and recharge with a fresh premium coffee roasted in-house.