Memorial Day weekend is the official kick-off to summer, when Southerners celebrate the start of warm days and ample sunshine. Spend your weekend in the sun with an early-season trip to Lake Sinclair where you'll make the most of your long holiday with plenty of outdoor activities that will keep you fueled up for three days of fun in Milledgeville.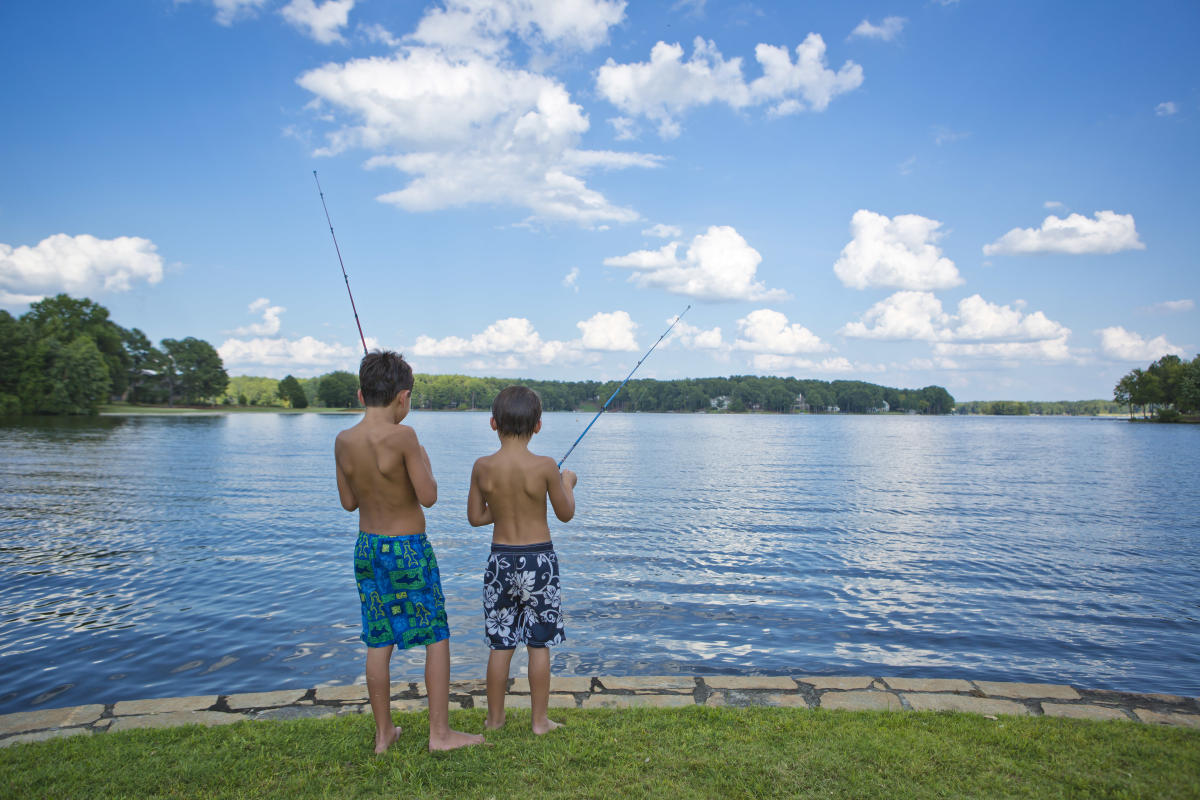 Grab the whole family, pup and all, and head to Milledgeville for the long weekend. With Lake Sinclair and the Oconee River in our backyard, Milledgeville offers authentic relaxation and outdoor recreation. Just a short trip away from the hustle & bustle of Atlanta, our beautiful waters offer recreational enjoyment for everyone.
Here is a refreshing idea - spend the day on the water and if you need to cool off, just jump in! The kids and kids-at-heart will love bouncing the waves on a jet ski or casting a rod to catch the big one! If you don't have a boat, no problem, many local outfitters rent them by the half or full day. For boat rentals and fishing guides try Sinclair Marina. Boats and jet skis are available from Twin Lakes Jet Ski, Sinclair Wild Watersports as well as Jere Shai Lakeside.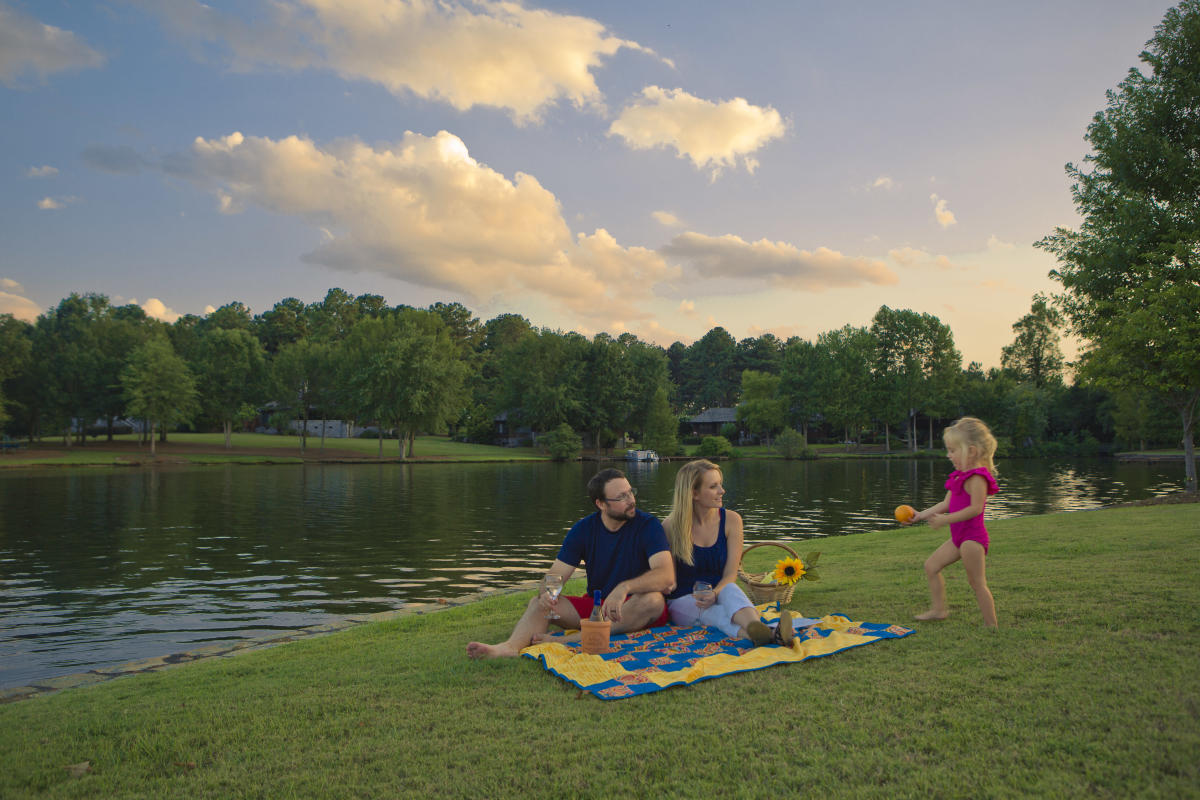 Looking for a perfect-for-a-sunny-day park that includes a pavilion, fish dock, grills and a swimming beach, as well as easy boating access to Lake Sinclair? Check out the public access point on the southeast side of the lake, Rocky Creek Park. The park is open to the public each year from Memorial Day through Labor Day and makes for the perfect place to stay, play, float around in the sunshine, and grill out with your favorite BBQ recipes.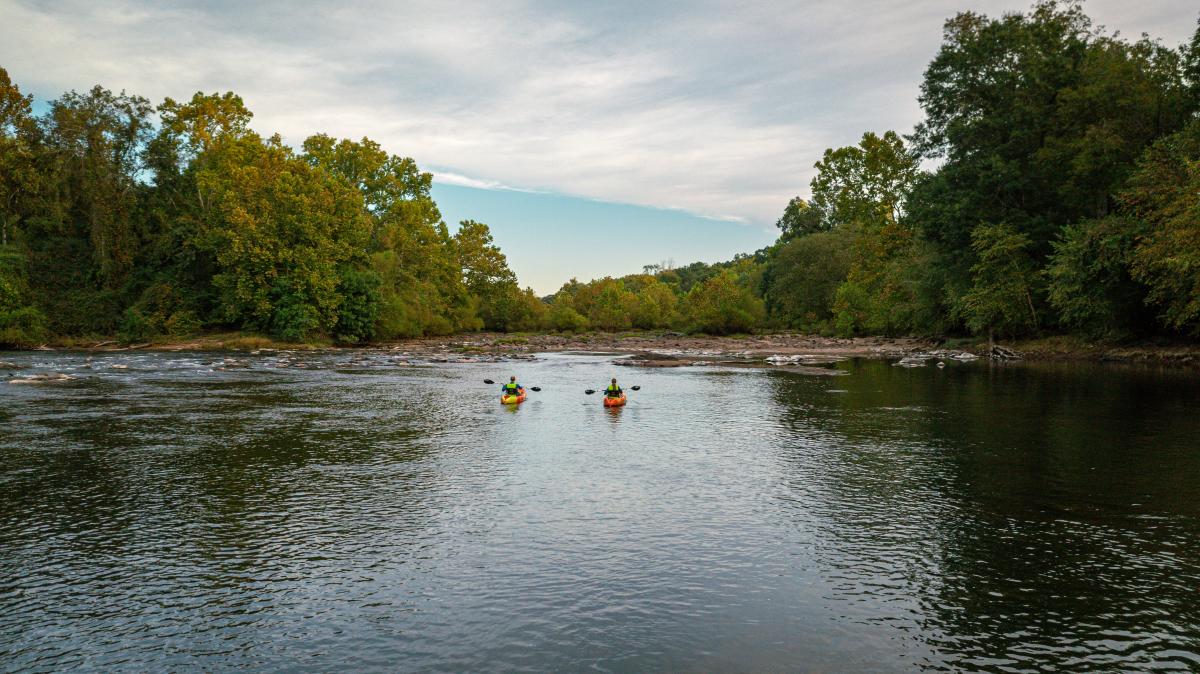 Next up on your Memorial Day weekend in Milly - get your float on! If you yearn for the beauty of sitting atop the waving waters, Milledgeville offers two water-side opportunities to soak up your share of Vitamin D and indulge your adventurous side. Lake Sinclair encompasses 15,300 acres of inlets and coves to explore. The Oconee River can be enjoyed by paddlers of all experience levels. Local outfitters will rent you a kayak for the half or full day as well as provide transportation to drop off and pick up sites. If you aren't feeling up for an epic solo trip, there are group floats down the Oconee River as well. Plan your trip to get on the water with our locals Mac's Yaks or Oconee Outfitters.
Tired of grilling out? Need a break from the summer sunshine? Downtown Milledgeville's revitalized historic buildings, with a plethora of delicious restaurants, are only a few minutes away from the lake by car. Visitors can enjoy a made-to-order brick oven pizza at one of our unique downtown restaurants including a fan fav, The Brick. Experience Southern-style BBQ at Georgia Bob's or take your taste buds on a journey with Milledgeville's international cuisine at Bollywood Tacos, an Indian and Mexican fusion restaurant, and Metropolis Cafe which offers Mediterranean cuisine. The upscale Reel Grill serves steak and seafood with casual, southern elegance.
As you make your way through our charming downtown area, explore our local shops and boutiques. From antique treasures to French-inspired clothing to Georgia-made products, local shops have a variety of treasures just waiting to be discovered. Treat yourself with a new outfit or little souvenir as you browse about the quaint city of Milledgeville.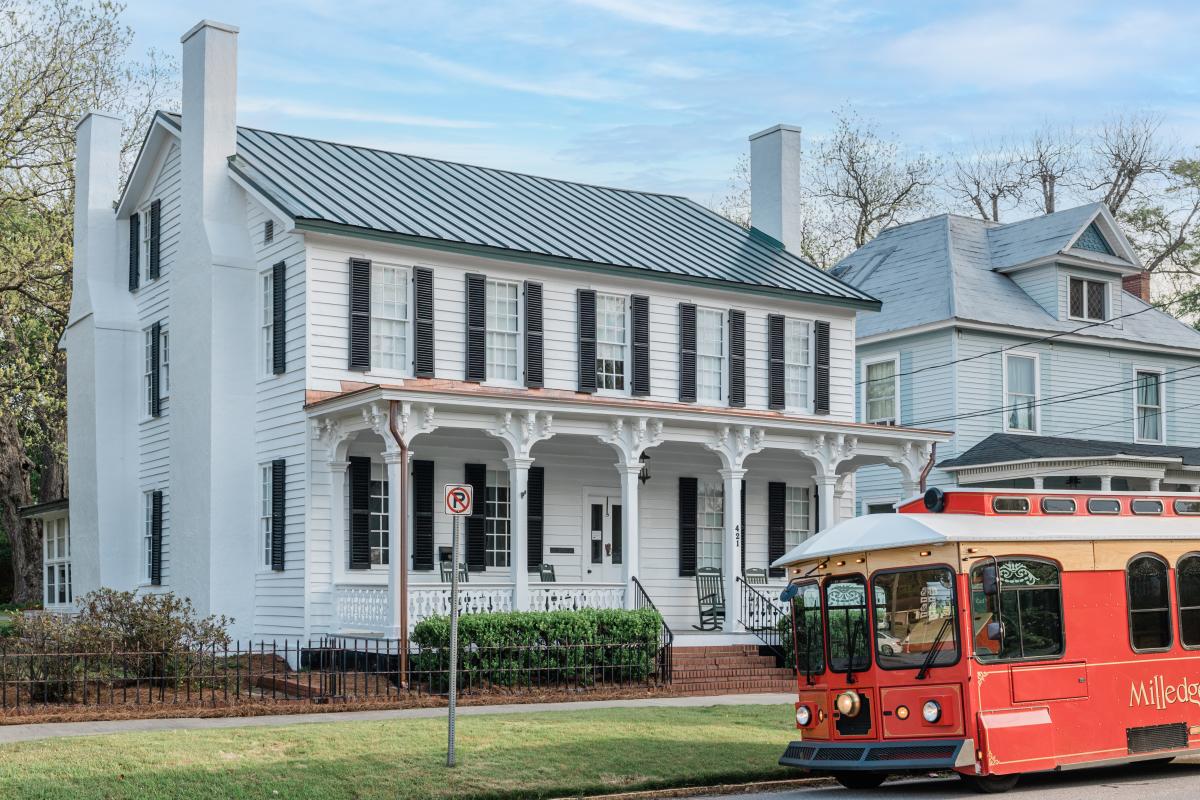 Looking to take a break from the sunshine? Throughout Memorial Day weekend there are multiple opportunities for diving even deeper into historic Milledgeville. The Historic Trolley Tour will run both Friday, May 26th and Saturday, May 27th at 10:00 am departing from the Visitor's Center in downtown Milledgeville. Featuring grand architecture, beautiful squares, and historic neighborhoods, the sixty-minute tour provides an overview of Milledgeville's history during its sixty-eight-year period as the capital city of Georgia. There will also be a Central State Hospital Campus Trolley Tour on Saturday, May 27th at 11:30 am. Founded in 1842, the Central State Hospital Campus has been one of Milledgeville's most well known and complex sites. Led by a former hospital employee, the two hour campus tour provides a transparent overview of the institution's multifaceted heritage, current treatment of clients and the ongoing redevelopment of the property. Interested in a trolley tour? Call the Visitor's Center at (478) 452-4687 to purchase your tickets in advance.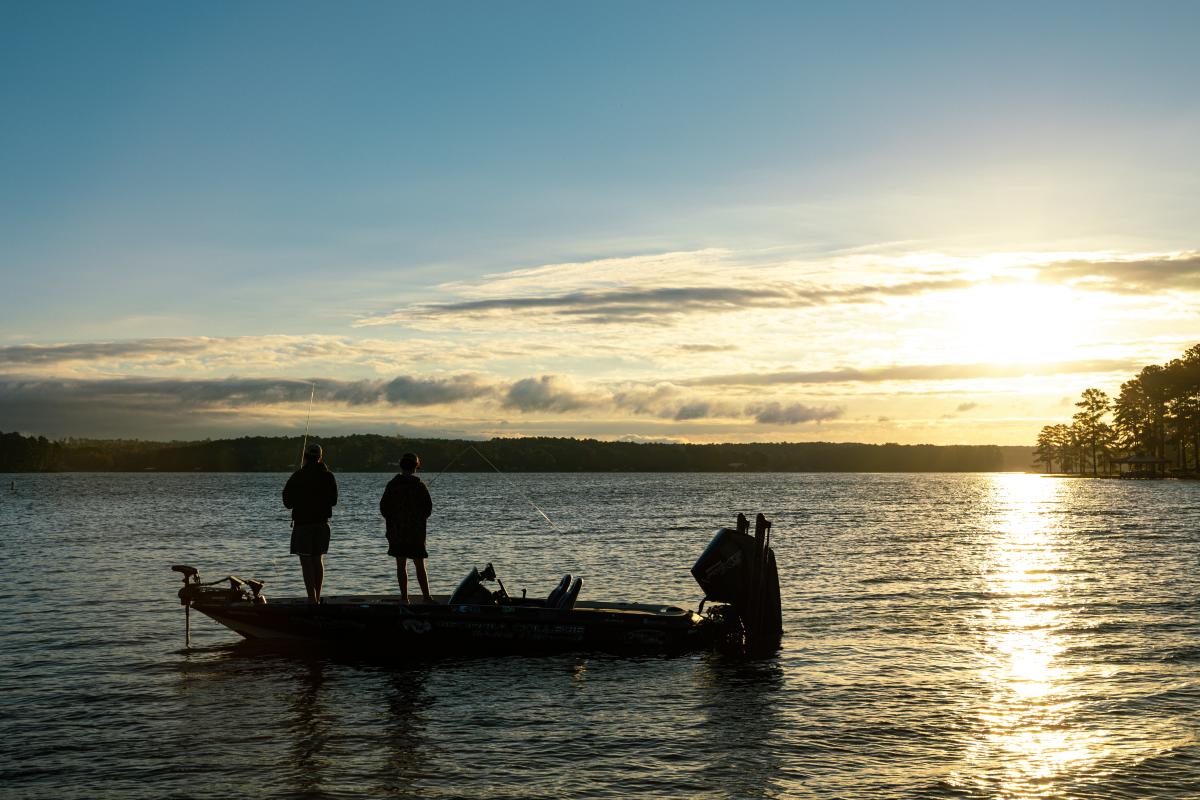 Whether you spend your Memorial Day weekend boating on the lake, sunbathing on the shore, grabbing grub downtown, or kayaking down the river - we're just glad you'll be spending it with us.
Searching for a little extra space or a uniquely, memorable stay? In Milledgeville, our vacation rentals will treat you to a taste of genuine southern hospitality while making you feel like you've found your home away from home. Whether you enjoy lakeside sunsets, charming historic homes, or scenic country views, Milledgeville has the perfect accommodations that'll have you wanting to extend your trip. In fact, if a lakeside overnight isn't for you, most of Milledgeville's hotels are conveniently nestled between Lake Sinclair and downtown Milledgeville.
Discover What's Happening