Bollywood Tacos, Milly's new Indian and Mexican fusion restaurant, has been a local favorite ever since it's opening at the beginning of the fall 2018 season. The intriguing and unique mix of flavors that pour from the menu draw customers in, and the fun-loving atmosphere, delicious drinks, and charismatic staff makes you want to stick around for a while. We wanted to give you the low-down on one of downtown Milledgeville's newest hot-spots in case you haven't stopped in yet. (Warning: you'll be hungry after reading this.)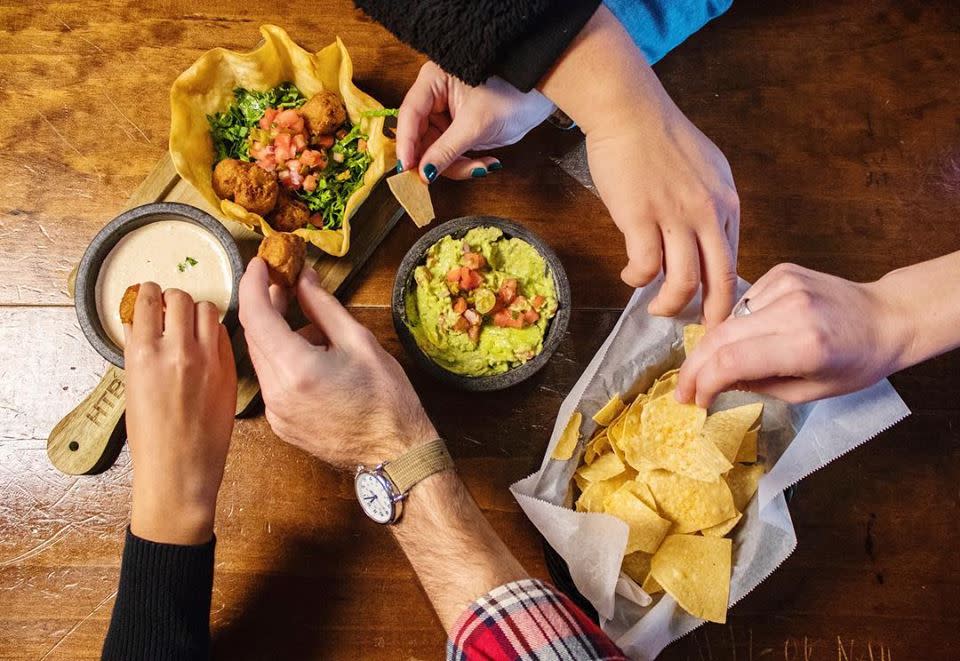 Photo via Bollywood Tacos Facebook
Bollywood Tacos's menu items revolve around traditional Indian and Mexican staples with hints of southern comfort food thrown in. Although their menu ranges from tacos to burrito bowls to Mexican corn bites, the average Bollywood lover will tell you that the tacos are simply to die for. With such a wide variety of delicious flavors stuffed into all of the tacos, it's almost impossible not to try them all.
A fan-favorite, though, is the Peach Country taco. This yummy bite is made of fried chicken breast, bacon, pimento cheese and peach salsa -- a must-eat, for sure!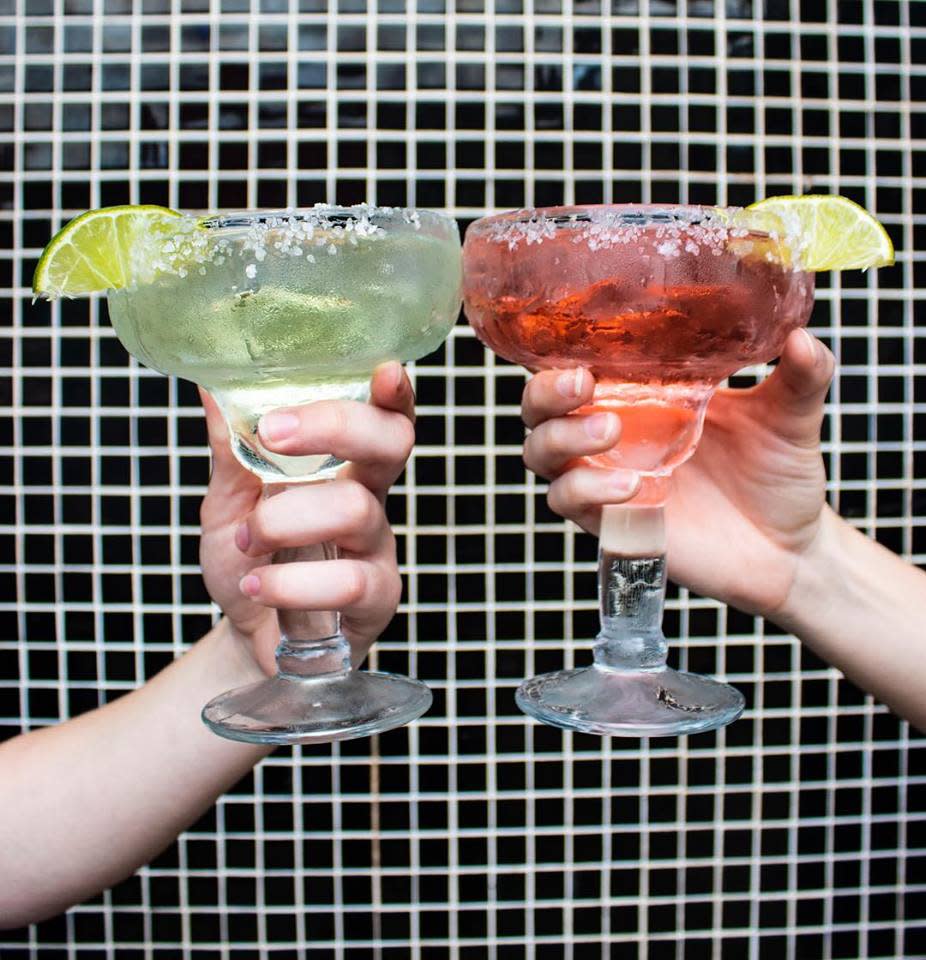 Photo via Bollywood Tacos Facebook
Let's talk happy hour! Along with their irresistible food, Bollywood Tacos also has the most refreshing drinks. You can't go wrong with one of their margaritas, but spice things up with a flavored marg! A local favorite is the Black Raspberry Margarita.
And, speaking of happy hour, everyone's favorite day at Bollywood is Thursday for one reason -- happy hour ALL. DAY. LONG. You won't want to miss this!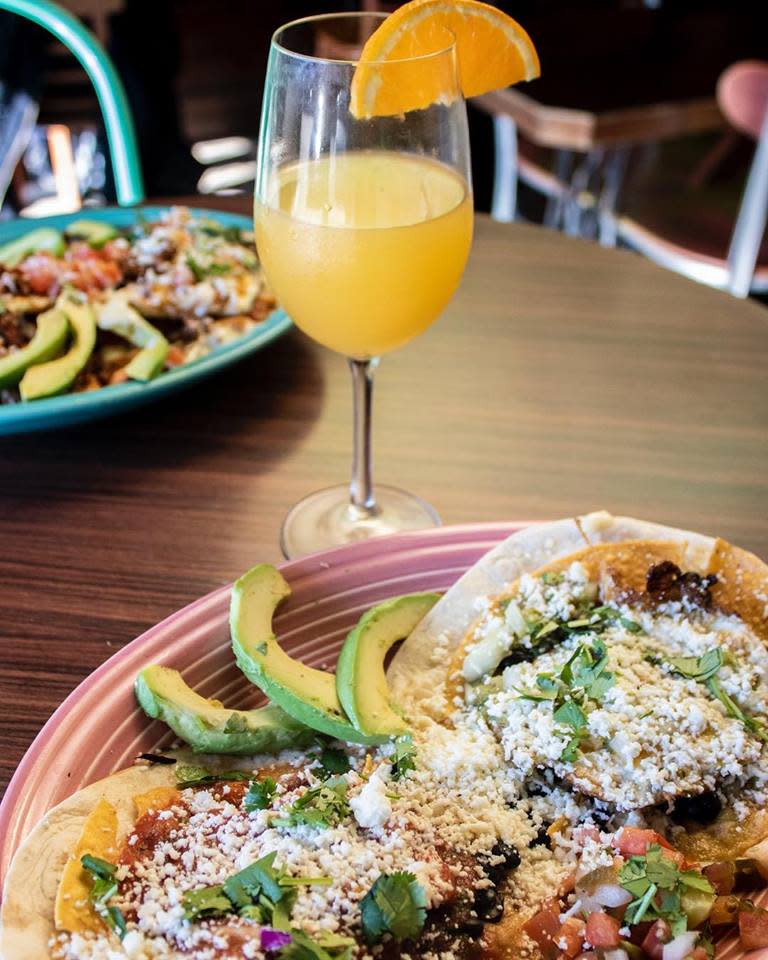 Photo via Bollywood Tacos Facebook
As if Bollywood Tacos didn't already have everything going for them, make sure you check out Bolly Brunch on weekends from 9:00-3:00pm. From a perfect Mexican skillet to filling breakfast tacos, we guarantee Bolly Brunch is the place to be. Grab the girls, order bubbly mimosas, and "Cheers!" to the weekend.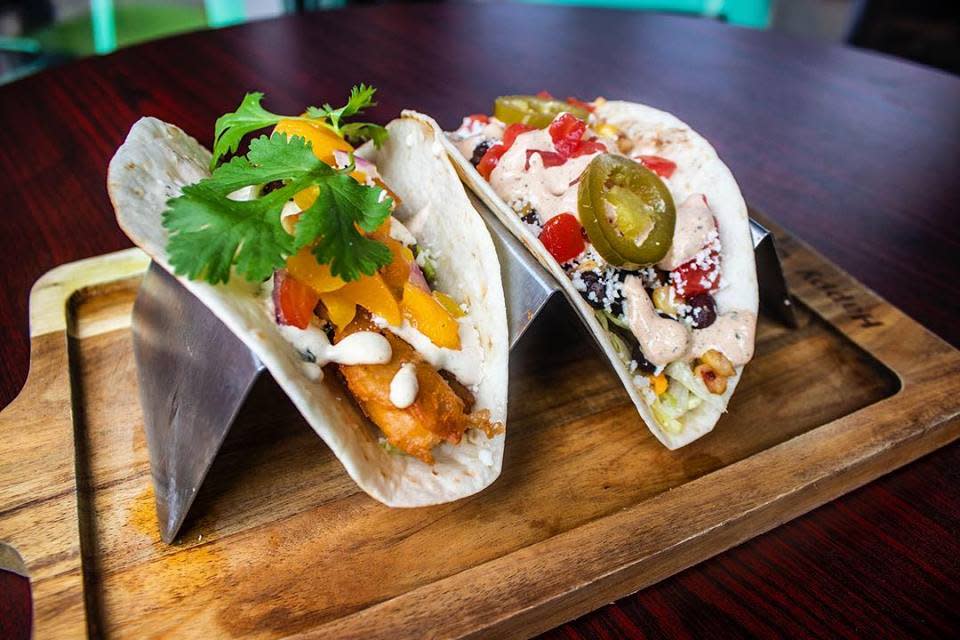 Photo via Bollywood Tacos Facebook
A little known Bollywood Tacos secret is that you can build your own taco or salad. Although Bollywood's menu is already overflowing with irresistible flavors, we all know those picky eaters (maybe you are one of them) that jumps at the opportunity to create their own meal. Whether you're vegetarian or simply want to act the part of a chef for a meal -- take your Bollywood meal to the next level by creating it yourself!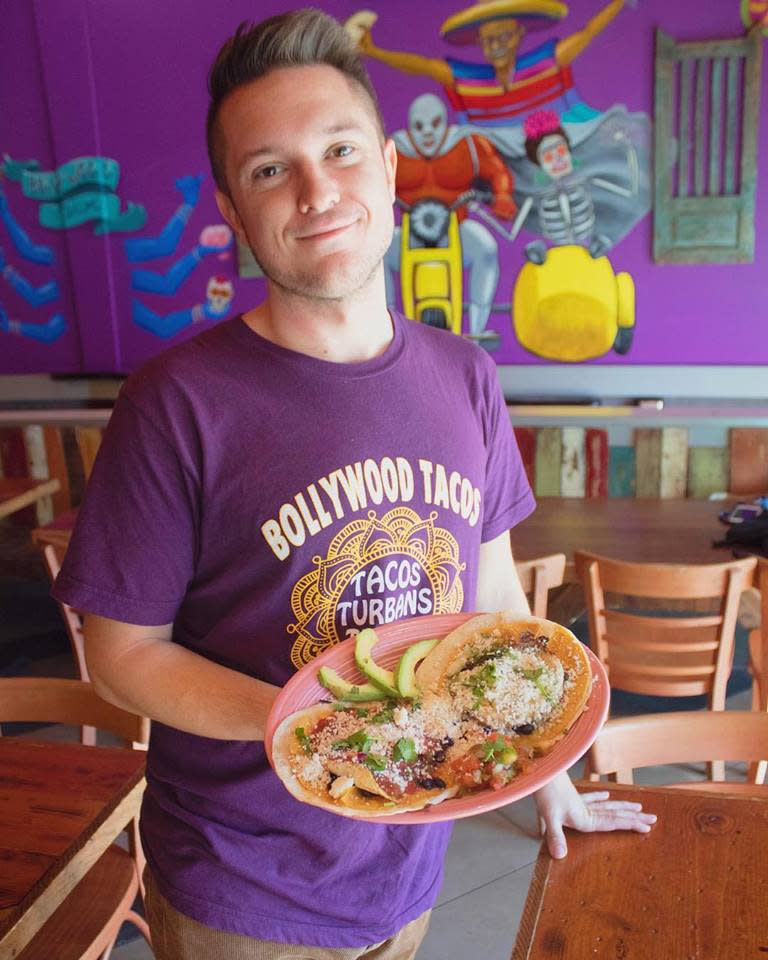 Photo via Bollywood Tacos Facebook
Whether you're stopping in for trivia on Wednesday from 10:00 pm - 12:00 am, grabbing brunch with a friend, enjoying date night, or simply living the life of a taco fanatic -- Bollywood Tacos is the place for you. We love the flair and interest Bollywood adds to the streets of downtown Milledgeville because no one can deny that this fusion of Mexian and Indian flavors is truly one-of-a-kind!