Want a place to escape to and enjoy the warm Georgia Sun? Grab your paddle and come to Milledgeville for a kayaking adventure on our gorgeous lake and river! A trip to the water might be just what you need for a nice relaxing getaway.
When you're a newer paddler to the Oconee River or Lake Sinclair, it's smart to minimize possible complications and follow important safety procedures. Don't have a lifejacket? Not a problem! Oconee Outfitters or Mac's Yaks Kayak Rental can provide you with all the gear you need for your exciting excursion and even help with transportation!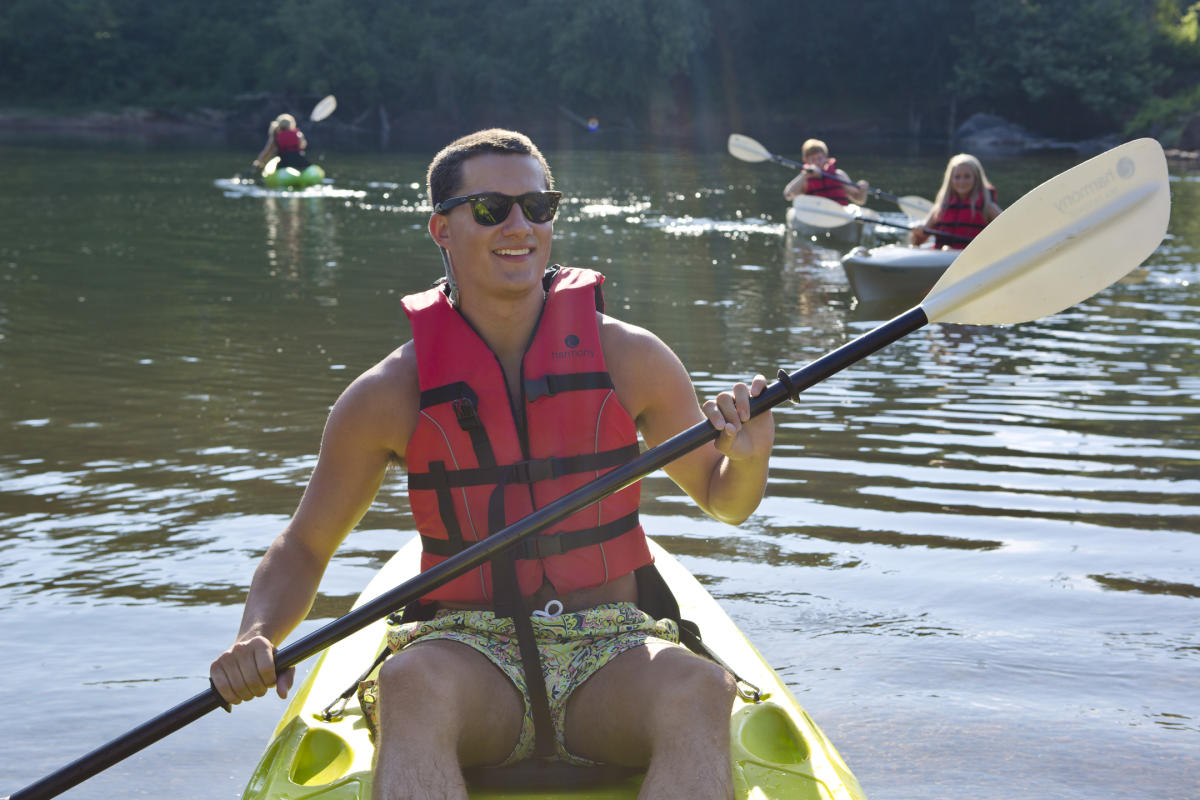 WHERE TO KAYAK!
The Sinclair Dam, Oconee River Greenway, Central State Boat Ramp, and Lake Sinclair give outdoor enthusiasts the perfect place to dip their kayaks in the water. Below are trips you can take through Oconee Outfitters, Mac's Yaks Kayak or independently!
Oconee Greenway to Central State
Take off down the Oconee River Greenway for a relaxing 3 hour tour without any rapids. This is a popular trip and great for beginners! 
Sinclair Dam to Oconee Greenway
For a bit more of a challenge, start at the Sinclair Dam for a 2.5 hour stretch through a few rapids--advised for people with some kayak experience!
Sinclair Dam to Central State
The longest Stretch, but well worth the distance is this 5 to 6 hour trip! Perfect for kayak lovers wanting to put some good strokes in while getting an exceptional taste of The Oconee River.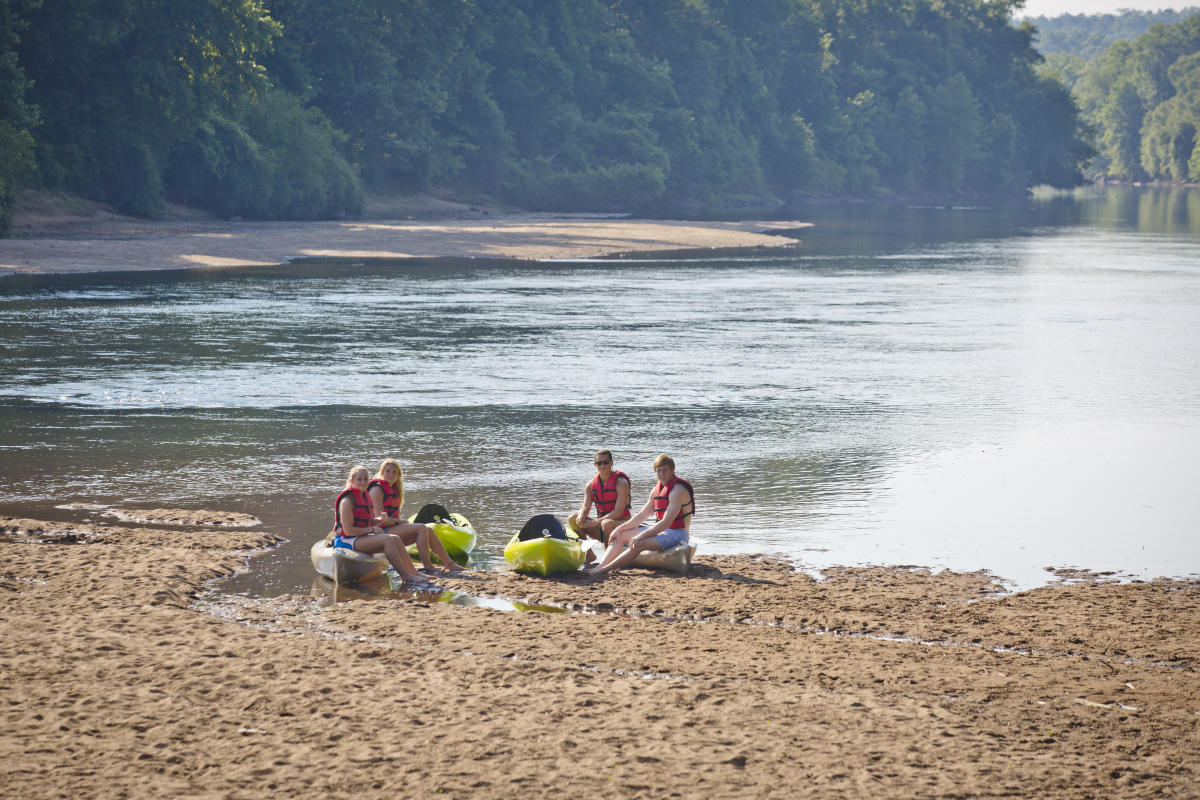 OUTDOOR SCOOP AT OCONEE OUTFITTERS:
Trusted Area Outfitters since 1999, Oconee Outfitters is located in downtown Milledgeville and is your one stop shop to GO OUTSIDE AND PLAY!
Grab a Rental/Equipment!
Whether you are experienced in Kayaking or have never done so before, Oconee Outfitters can set you up with a full or half day rental along with paddles and life jackets. To rent for a 2-3 hour trip it costs $35 to rent a solo kayak and $60 for a tandem kayak or canoe. A 5-6 hour trip will cost $50 to rent and tandem kayaks cost $80. Located in downtown Milly, Oconee Outfitters, allows quick and easy access to meet your kayaking needs!
Shuttle Service & Delivery!
To keep from playing car tag, Oconee Outfitters provides shuttle services to and from the river and will deliver any kayaks or equipment. Shuttle services and deliveries drop off at the locations listed above for $10 per person and a $20 minimum plus any rentals. The 15 passenger van provides enough space for your family and friends while making your day on the water a breeze! Just give them a call at 478-452-3890!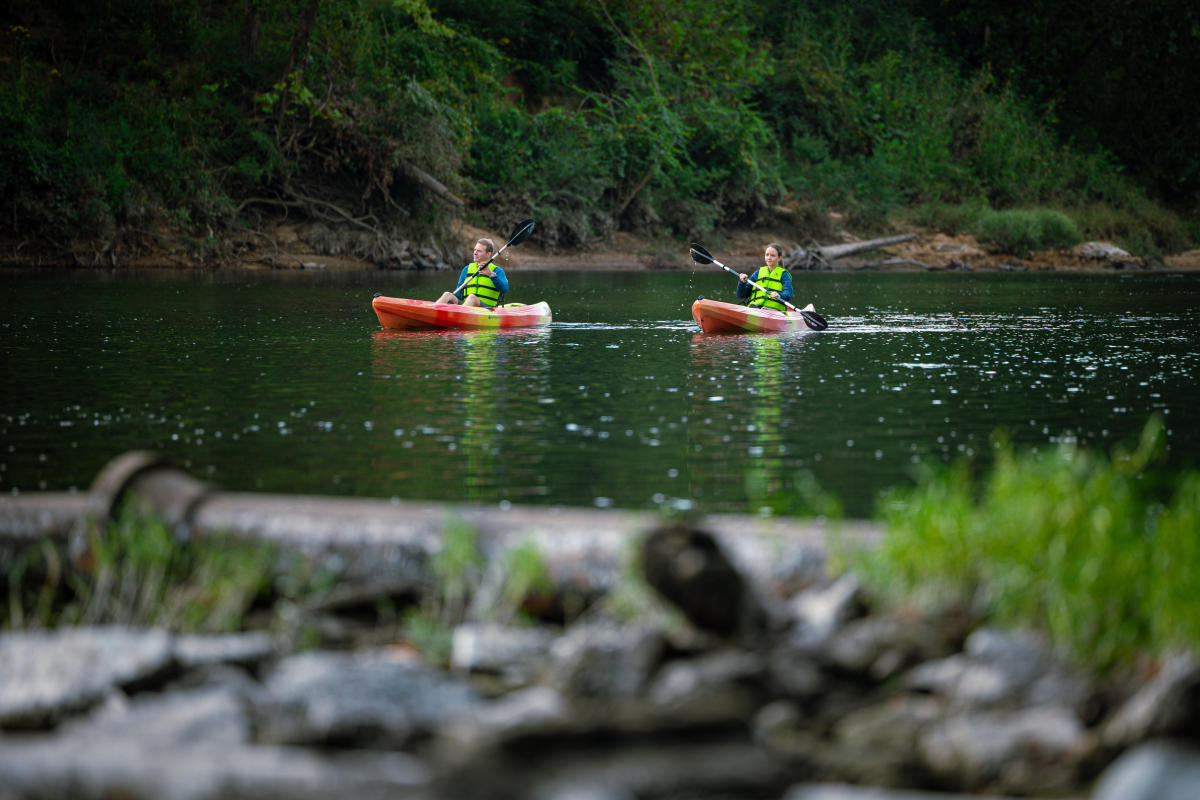 OUTDOOR SCOOP AT MAK'S YAKS KAYAK RENTAL:
Mak's Yaks Kayak Rental is another kayaking hotspot in Milly, started up by local resident, Joey McBurney. Offering everything from rentals to transportation, Mak's Yaks Kayaks provides an easy way to have fun in the sun! 
Grab a Rental/Equipment
Grab a single or a double kayak on your way  to the river! Group rates and hourly Greenway rentals are included in your purchase as well! Prices to rent each kayak are as follows: upper and lower singles each cost $35 and $50 for both, upper and lower doubles are $50 and $75 for both--college students get $10 off rentals! If you have a group and or simply want an hourly rental, there are deals for that too!
Transportation:
No need to worry about how you will get back to your car after a day on the river, transportation is included with each rental! Mak's Yaks Kayaks keeps you well taken care of as you navigate the current on your adventure!
TIPS FOR THE TRIP!
Put on Sunscreen
Bring Water and Snacks
Bring a dry bag with essentials (if you have one)
Always have a buddy with you
Wear a life jacket
Check the weather
Know your skill level
Be prepared and have fun!
From the comfort of your kayak, you can enjoy a sun shining, water splashing, wind blowing summer day right here in Milly with help from our local kayaking experts! Hope to see you soon!