Andalusia, home of American author Flannery O'Connor, reopens to the public on June 19! This 520 acre farm served as the author's home from 1951 - 1964 and influenced the setting for several of her stories for 13 years. In celebration of Andalusia's restoration and reopening, enjoy five fun facts that you may or may not have known about O'Connor.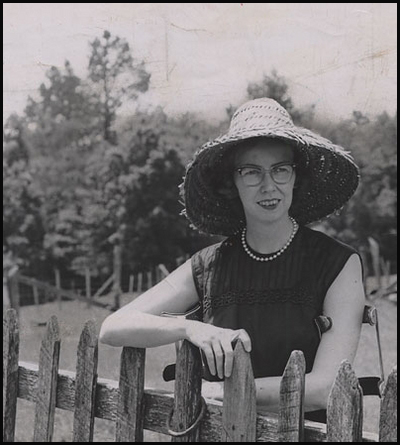 (Photo courtesy of Tom Wendorf.)
1. She wrote two novels, 31 short stories and over 100 book reviews!
Over the course of her writing career, Flannery wrote 31 short  stories, two novels (Wise Blood, The Violent Bear It Away), and over 100 book reviews for Catholic newspapers in Georgia. Her short stories, such as "A Good Man is Hard to Find," appeared in various books or just on their own. Her first short story, "The Geranium," was published in 1946.
2. She was a bit of a cartoonist.
When Flannery was about five years old, she began drawing cartoons. She contributed to her high school and college publications. Flannery even sent some of her cartoons to The New Yorker magazine - and apparently received multiple rejection letters, as the publication did not choose to feature her work.
(Photo courtesy of The Comics Journal.)
3. She started out as a Journalism major…
Flannery enrolled at the University of Iowa as a Journalism major, but quickly became frustrated with it, believing that the field was not the best fit for her. Instead, she sought after a degree in Fiction Writing.
4. She moved back to Milledgeville for health reasons.
Flannery was unfortunately diagnosed with Lupus in 1951, forcing her to move to Andalusia Farm so that her mother, Regina Cline O'Connor, could care for her. Though Flannery was ill, moving to the family farm allowed her to complete the majority of her renowned works that most of us know and love to this day.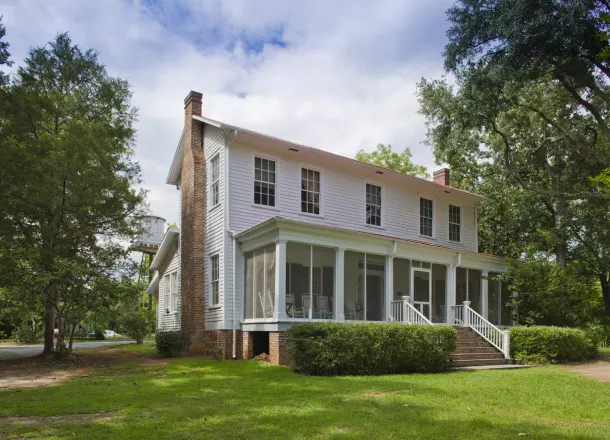 5. She outlived her Lupus diagnosis by nine years!
Though doctors predicted she would only live for five years following her diagnosis, Flannery lived for fourteen! She persisted with strength and stayed well enough to continue expressing her creativity and knowledge through writing until her death in 1964.
Andalusia reopens to the public Tuesday, June 19, 2018. Tours will occur every hour on Tuesday-Saturday from 10 a.m.-4 p.m., and on Sunday from 2-4 p.m. All tours begin on the hour, with the last tour of the day starting at 4 p.m. To see visitor fees and more information, call 478-445-8722 or visit www.facebook.com/andalusiafarmpage/.