Be the best gift-giver this season with our downtown Milledgeville Holiday gift guide! Whether it's a new purse for the wife or a Yeti cooler for dad to enjoy, you can find the perfect personal gift among our locally owned specialty shops. Support local this season and check out our Holiday gift guide to give you inspiration on your journey towards finding that perfect gift for those on Santa's nice list!
GIFTS FOR HER
"Oh, I don't need another pair of shoes", said no woman ever. Downtown boutique, Firefly, has a  collection full of stylish shoes that every woman has been eyeing all year long. Treat her right with a pair of new boots this winter and make her feel like the queen you know she is! They have more than just shoes, shop their casual and high-end clothing that includes adorable sweaters, purses, cozy slippers, charming earrings, and Holiday glitz options perfect for her wardrobe.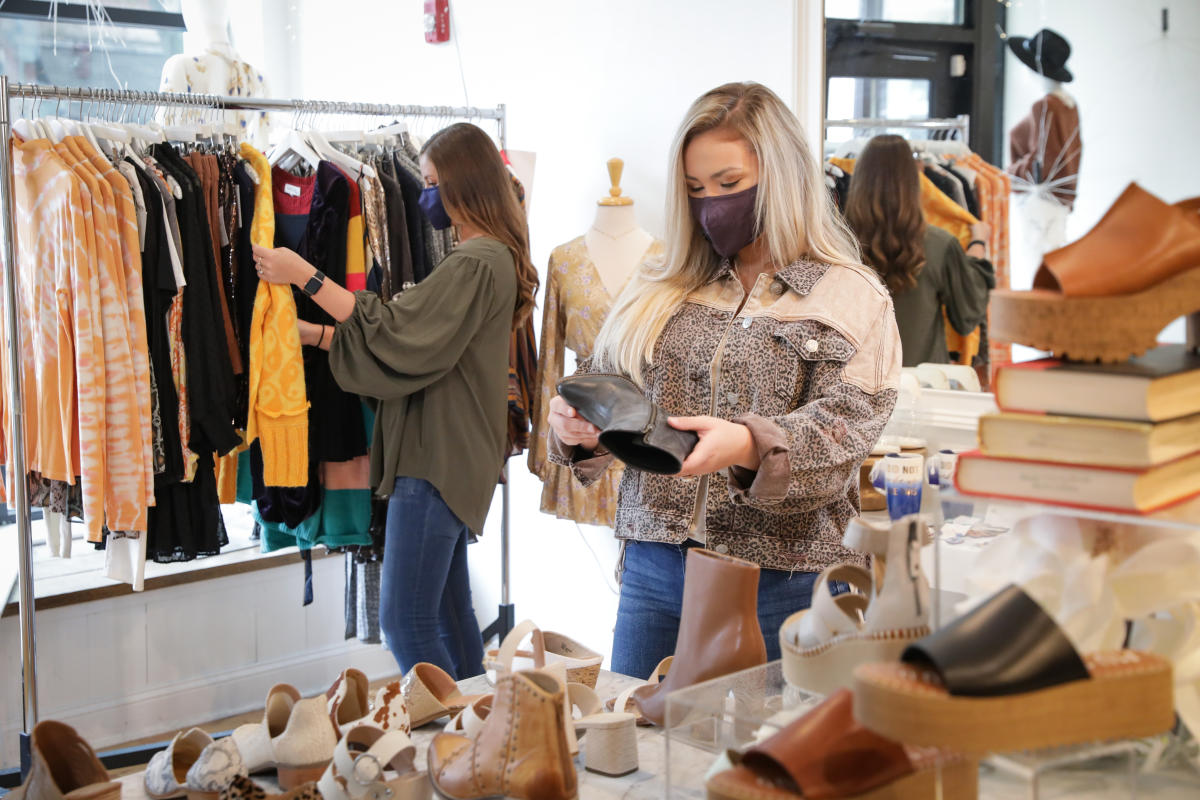 When the air cools every lady knows what that means---sweater weather! Stop by The French Vill'Edge downtown and pick out a cute sweater for her to cozy up in this winter. With new arrivals weekly, this boutique offers versatile styles at affordable prices. Every woman loves getting to add a new sweater to her wardrobe!
Wanting that perfect gift to sparkle? A jeweled pendant necklace, gemstone ring, or a new pair of diamond earrings from J.C. Grant Company Jewelers is sure to leave her feeling like a princess. It could be the perfect thing for her to wear during your next evening out together! We're loving their new Julie Voss line for an upscale day-to-night wear look! 
If she has an eye for decorating her home (obsessed with Joanna Gaines, anyone?), find a unique home decoration at Market Collective! There's something for every room in the house, with products that are unique for gifting as well as some vintage treasures. Support local entrepreneurs when you make your purchase, as many of the products are collected from all around Georgia. Gift a bar of wonderfully scented homemade soap, darling hand towels, or throw blankets to give her home the gift of charm!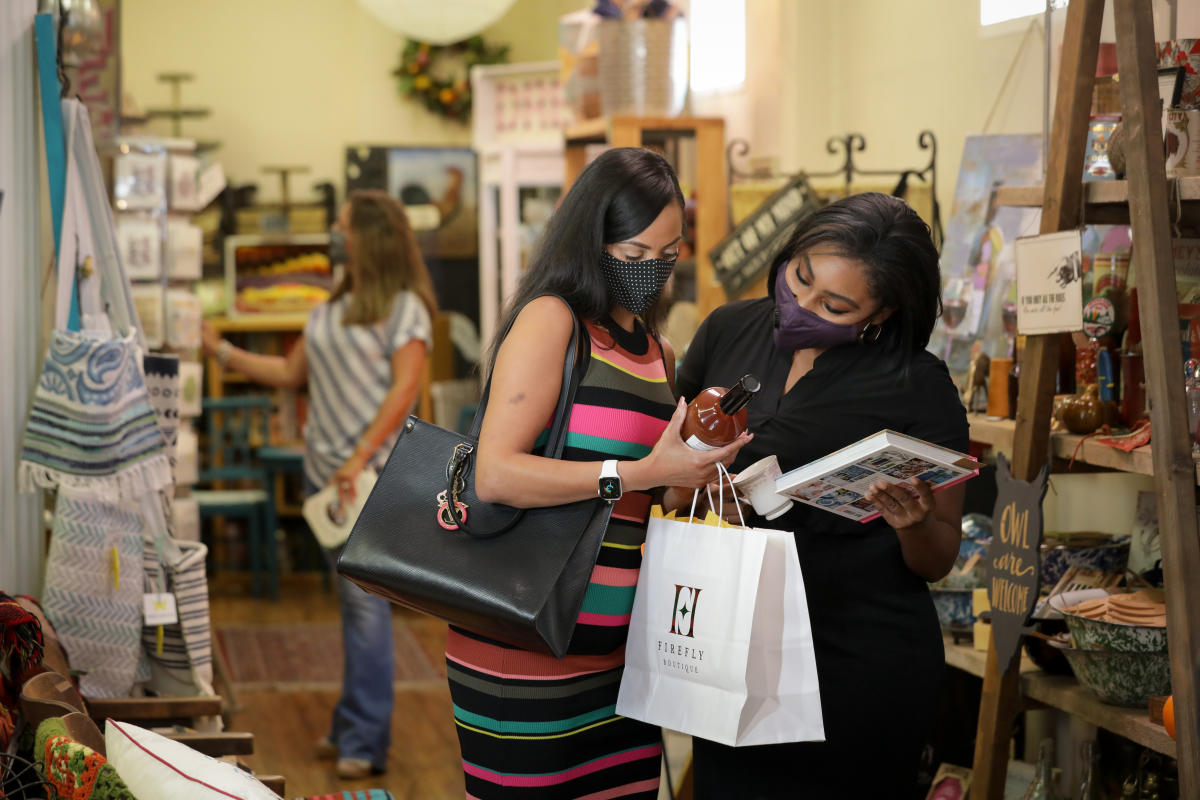 Find everything you are looking for, decorative accents for her or her home, at Eclectic! It is one of those shops where you wander in and always find something you 'need'. Stumble across unique accessories that remind you of her, cute earrings or fashionable rings. If Milledgeville holds a special place in her heart, Eclectic offers Milledgeville and Lake Sinclair decor. You are sure to find something perfect to her liking at the little shop in downtown Milly. 
If she has mastered your air fryer, tried the home delivery meals, and is just tired of coming up with dinner ideas, it may be time to take her out for a meal. Enjoy a romantic evening in downtown Milledgeville and delicious cuisine that includes steak and seafood at The Reel Grill! Not ready to dine out? Buy a gift card and mark her calendar. For an added touch, just ask for the special table in the vault for two that's lit by candlelight, creating a lovely ambiance with a glass of wine to top it all off. It is sure to be a special night to remember. 
Score some extra points this year by gifting the simple joy of relaxation and a pampering treatment.  There's nothing that makes a woman feel more relaxed and refreshed than a day at the spa. This Christmas, treat her to a "Charmed Day Package" at Charmed Spa and Salon! It includes an illuminating facial, a 30-minute massage, spa mani & pedi. There are also individual packages if she wants simply a pedicure, manicure or massage, etc.--however you spin it, she will leave feeling oh so relaxed!
GIFTS FOR HIM
Looking to give a gift that anyone would envy? How about the gift of caffeinating from a local coffee roaster, Blackbird Coffee. Pop on in to pick up a fresh batch of roasted beans, tasty flavored syrup, or a handcrafted mug guaranteed to keep your drink warm and cozy. If you're looking for a big win, we recommend gifting a $150 gift card. At two coffees a month, the card should be enough to keep the recipient cheersing to you all year long!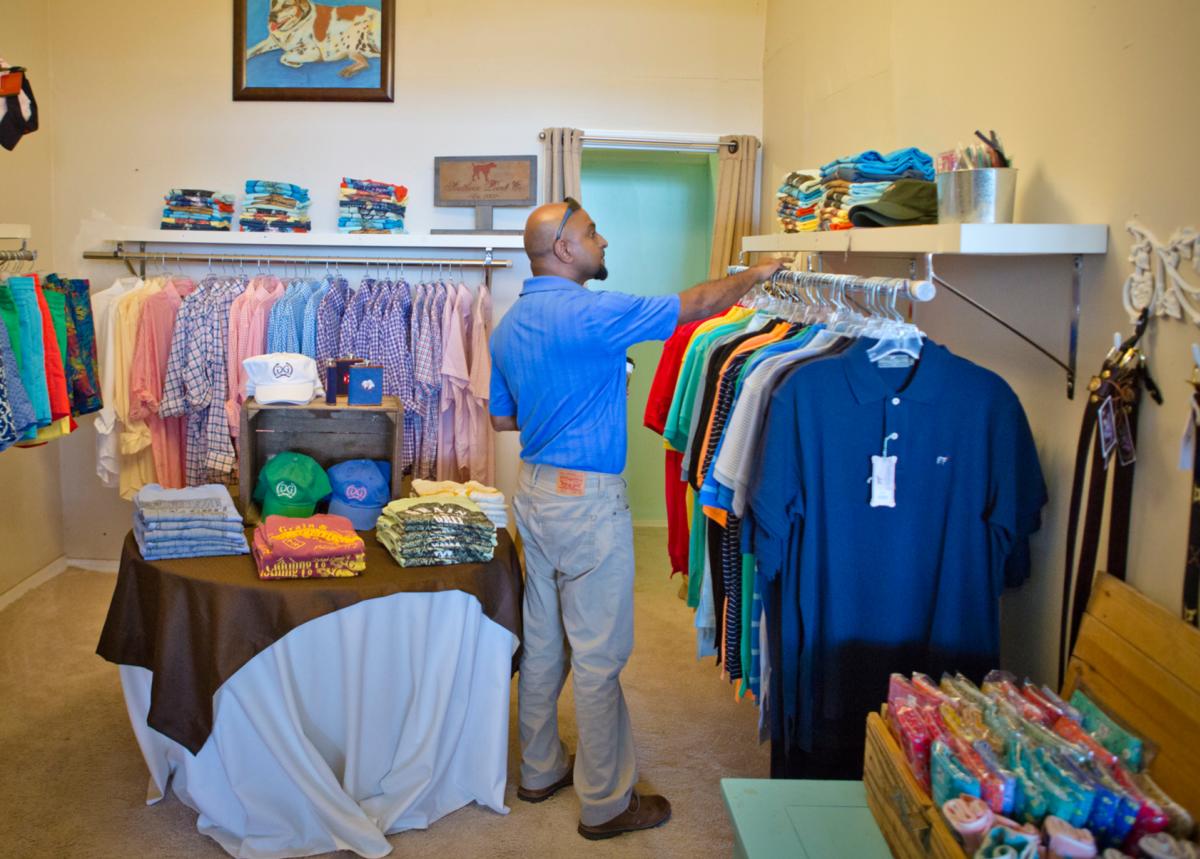 Searching for some stylish men's wear? Check out the southern men's apparel store, Southern Roots. Featuring brands such as Onward Reserve, GenTeal, Southern Marsh, and Peach State Pride, Southern Roots is a great spot to find a new addition to the wardrobe. They carry men's clothing, shoes, and outerwear. Good news alert - they also now have youth sizes and a modest-sized ladies section!
For the ultimate man's man gift, check out Baynes Army Store which features a wide selection of hunting gear including shotguns of all makes, compound bows, camouflage clothing, feeders, sunglasses, boots, and more. Not sure which great items to pick? We recommend a Yeti Cooler from Baynes Army Store as a great gift for anyone looking to keep a meal, drinks, or a fresh catch, cool!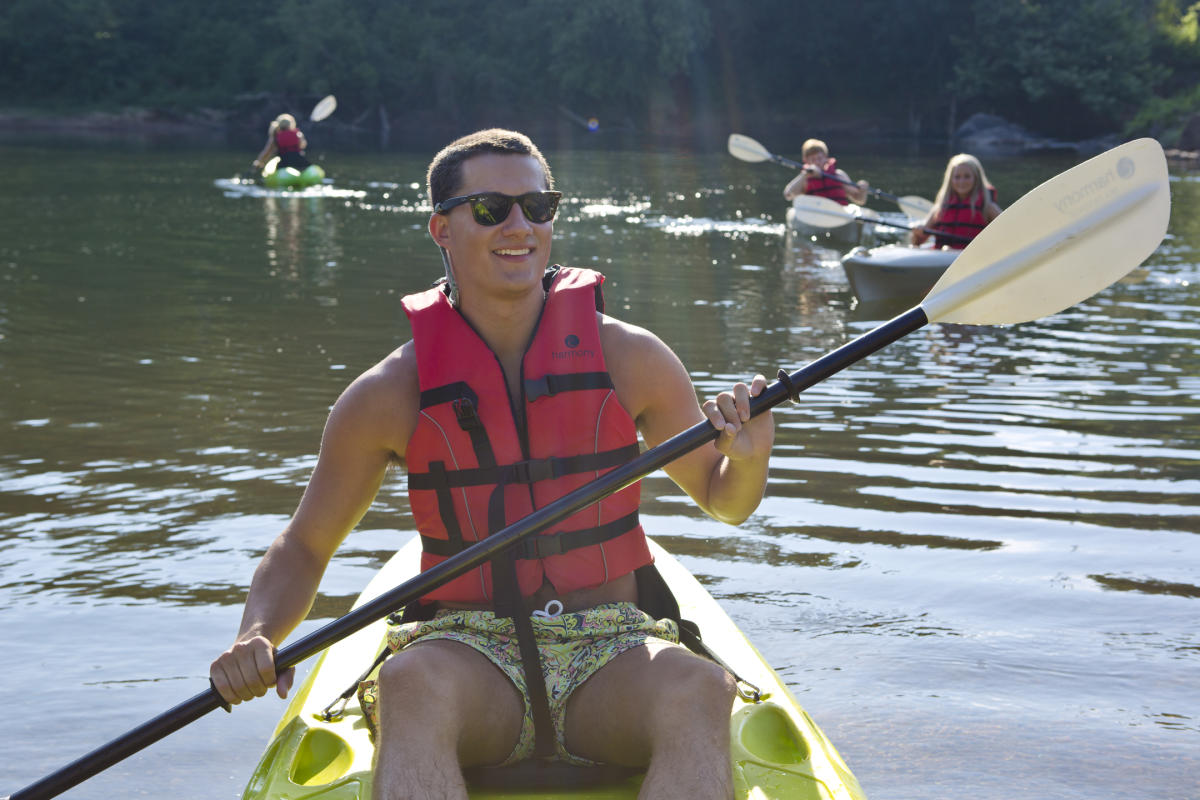 If you are looking for the perfect gift for someone who loves the great outdoors, Oconee Outfitters has gear for the perfect adventure. Snag a kayak, bike, hammock and more when you pop in this locally-owned shop. If you're searching for more of an experience, we recommend securing a gift certificate for two to kayak the Oconee River. They're also well known for a monthly moonlight float - sounds like an adventure to us!
Our local Chandler Brothers Ace Hardware carries more than handyman and odd job essentials and can be home to some great finds. From power tools to homewares, Ace has a little bit of it all.  If he loves to grill out with friends, check out their well-respected Traeger Grill brand for those who love a wood pellet grill. It's a sleek new gift that is bound to be a win for the whole family!!
If you are on a search for a hidden treasure for the history buff in your life, you'll be sure to find it here! The Red Door is the place to go to find antiques and historical artifacts. Boasting heirlooms from the past, rare coins to add to his collection, and vintage furniture, the treasures are endless and bound to make this holiday season special! 
Downtown Milledgeville has got you covered this holiday season, providing the perfect gifts for the ones you love.