Grab your swim trunks and favorite rod for a splash in the waters of Lake Sinclair, pack your stretchy pants for indulging on southern flavors or lace up your sneakers for a walk through our historic district. However you decide to meet Milledgeville, we know you will love exploring our town for the perfect weekend getaway.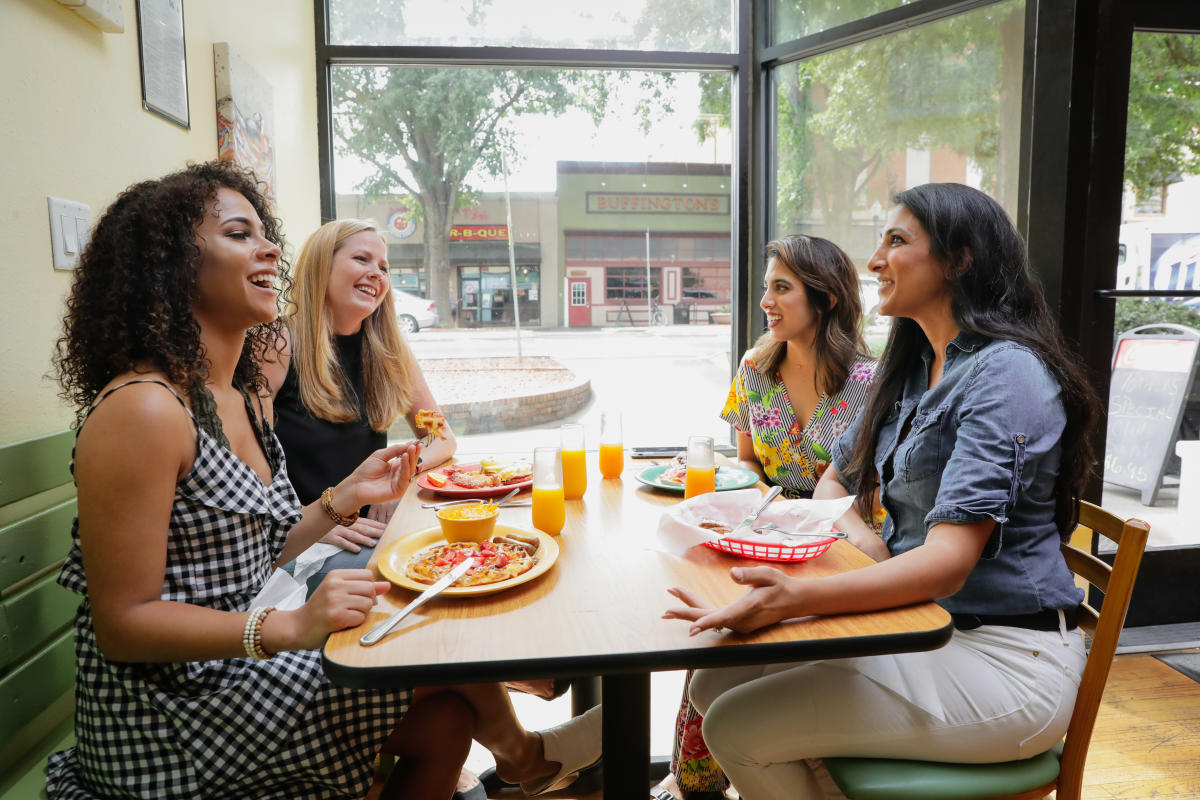 Fuel Up:
Breakfast is everything, it sets your mood for the entire day. At the Local Yolkal Café, we are sure your day will start satisfied. The restaurant's Eggs Benedict (which comes in SEVEN different variations) was named Top 100 Plates of 2019 by Explore Georgia. For a sweeter day, try the Cinnamon Bun French Toast! This magic happens when a cinnamon roll is dipped in custard, then grilled, and topped with cream cheese icing!
Stretch those legs:
After a large meal, a stroll through nature may be just what you need. Listed as one of the best places for bird-watching in the South, the Oconee River Greenway is a great place to sit and relax or take a stroll. Located on the shores of the Oconee River, this park boasts over 3 miles of walking trails, boardwalks and biking trails, and two dog parks. Surround yourself with the simplicity of Milledgeville here. The best part about this park is that it's located just blocks from downtown Milledgeville! You don't have to go far to get away from the hustle and bustle.
If you are feeling adventurous, reserve a kayak from Oconee Outfitters, Mac's Yaks, or Krazy Dave's. They will meet you at the river where its shoreline remains largely undeveloped offering an opportunity to see native bird and plant life. The float from the Oconee River Greenway to the Central State Boat Ramp takes about 2.5 to 3 hours.
Recharge:
After a morning adventure at The Greenway, you're sure to be hungry again. And summer is burger season, right? Head on over to Buffington's in downtown for the best burger in Milledgeville. With 100% angus beef patties so juicy and burger buns so soft you'll want to rest your head on them––Buffington's burgers can't be topped!
If down-home cooking fare sounds good, Ms. Stella's is simply soul food done right. The offerings rotate daily and include delicious staples like smothered pork chops, fried chicken, sweet potato dumplings and cube steak. The meat choices and ample offerings of vegetables are all family and friend recipes, and you'd better get there early as favorite dishes sell out daily. Owner Lucious Trawick brings classic southern comfort foods to life at Ms. Stella's - a restaurant named in honor of his grandmother, a neighborhood icon. The restaurant has been serving home cooked meals to the Milledgeville community for over 9 years.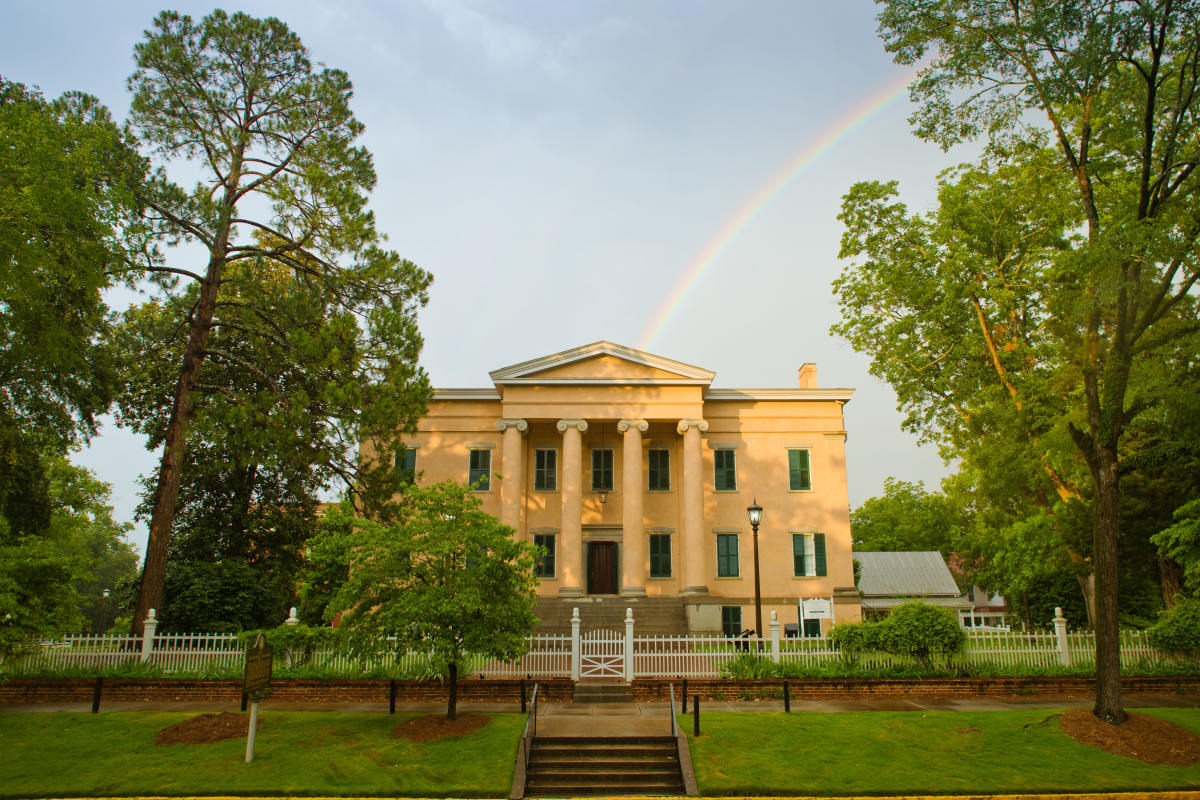 Hit the pavement:
Those legs were made for walking after all! When you step foot into Milledgeville, once the Antebellum Capital of Georgia, you won't be able to escape its fascinating history. Visit Georgia's Old Governor's Mansion where General Sherman and his troops stopped on their March to the Sea. Federal-style architecture, enhanced by noteworthy Greek Revival, Victorian and Classic revival houses await you lining the quaint streets of Milly, giving passersby a splendid look into some gems of the past––see the Historic Walking Tour to learn more details about each home! Set aside some time to visit some of our antique shops and boutiques. You'll be sure to find a souvenir that you can take home with you!
Dinner + Nightcap:
After a full day of seeing the sites and walking the town, how about a nice place for you to enjoy a must-try meal in Milly? The Reel Grill will greet you with an elegant atmosphere with a gorgeous staircase leading up to the second floor balcony. This restaurant serves upscale steak, chicken, pasta and fresh caught seafood from the Gulf. Varied Oyster dishes are charbroiled over an open flame in wine and butter during Happy Hour and dinner––leaving customers happy indeed.
Rest your head:
It's time to wrap up the day and get some rest for the next full day of fun! If you love being out in nature, Scenic Mountain RV Park or Little River Park will be the perfect experience for you! Wanting a more standard stay? There are plenty of splendid hotels for you to stay in including Days Inn, Comfort Inn, Hampton Inn and Holiday Inn. 
Searching for a little extra space or a uniquely, memorable stay? In Milledgeville, our vacation rentals will treat you to a taste of genuine southern hospitality while making you feel like you've found your home away from home. Whether you enjoy lakeside sunsets, charming historic homes, or scenic country views, Milledgeville has the perfect accommodations that'll have you wanting to extend your trip.
Rise & Shine:
Roll right out of bed and into Blackbird for a morning scone and some fresh coffee. Roasted locally in Milly, Blackbird's mouthwatering coffee and pastries always seem to hit the spot. Their extensive drink menu will fulfill all of your caffeine needs.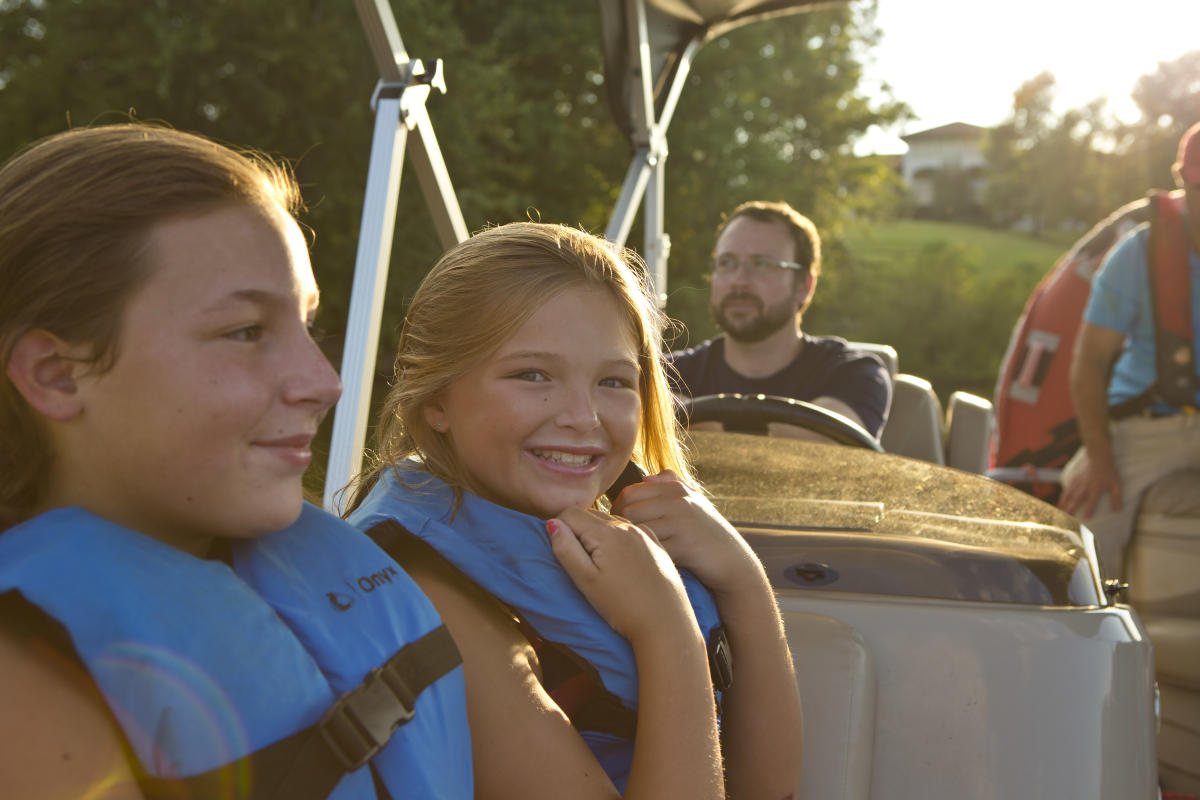 Open Waters:
Grab the family, pup and all, and head out on the 15,300 acres of open water of Lake Sinclair! The kids and kids-at-heart will love bouncing the waves on a jet ski or casting a rod to catch the big one! If you don't have a boat, no problem, many area marinas rent them by the half or full day. For boat rentals and fishing guides try Sinclair Marina. Boats and jet skis are available from Twin Lakes Jet Ski as well as JereShai Lakeside. 
Lunch at Taylor's Cove:
Take a break from the sun and head over to Taylor's Cove for some shrimp tacos, steak and seafood in their dining room or lounge on the deck for a more casual experience. Enjoy a cold beer, wine or martini's at their full service bar––then kick back and relax!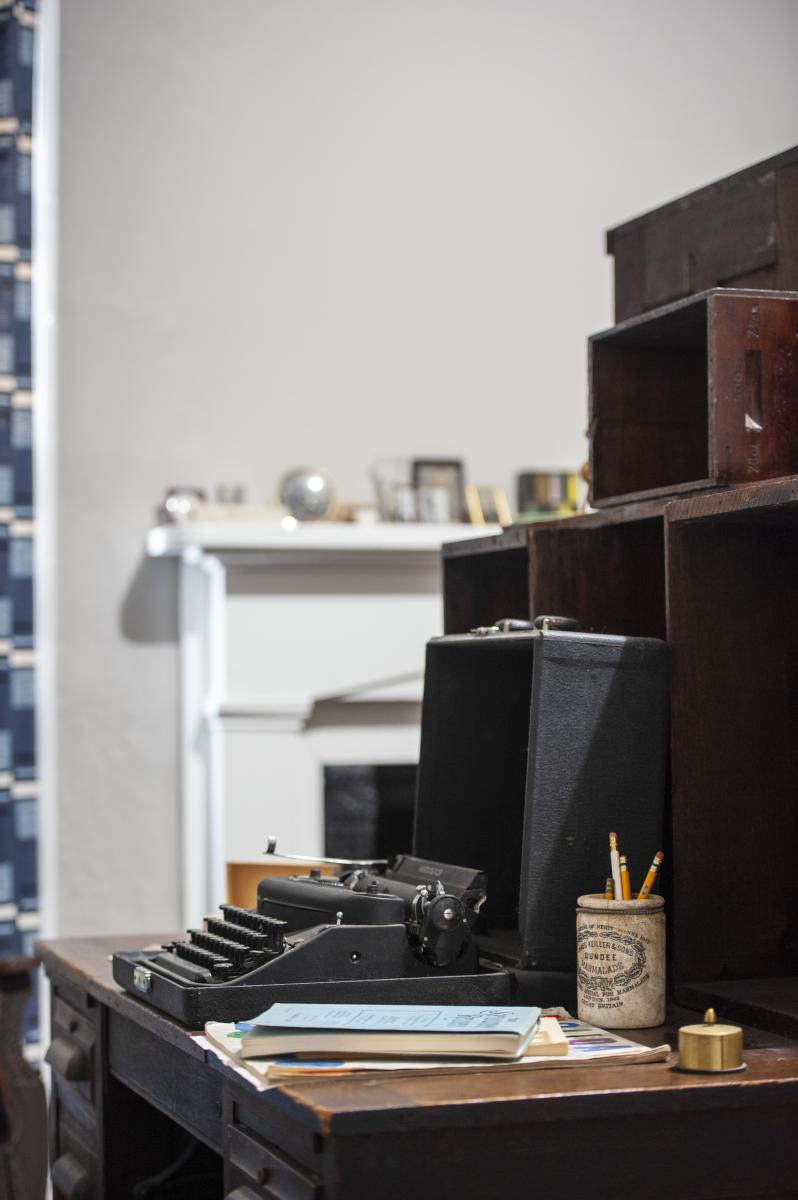 Writer's Life:
Don't leave Milledgeville before exploring the famous American Author, Flannery O'Connor's, old stomping grounds at Andalusia Farm! See O'Connor's favorite feathered friends in the peacock exhibit and then tour the inside of the charming red-roofed farmhouse where she wrote most of her famous literature. Today, Andalusia is owned by Georgia College, O'Connor's alma mater, whose mission is to preserve and exhibit the life and legacy of Flannery O'Connor.