Everyone loves a good deal and searching antique stores is one of the best ways to find them! Antique stores are home to treasures from the past and present and some of the best treasures can be found here in Milledgeville. Here's our list of the top places to go antiquing in Milly that you'll definitely want to visit this weekend.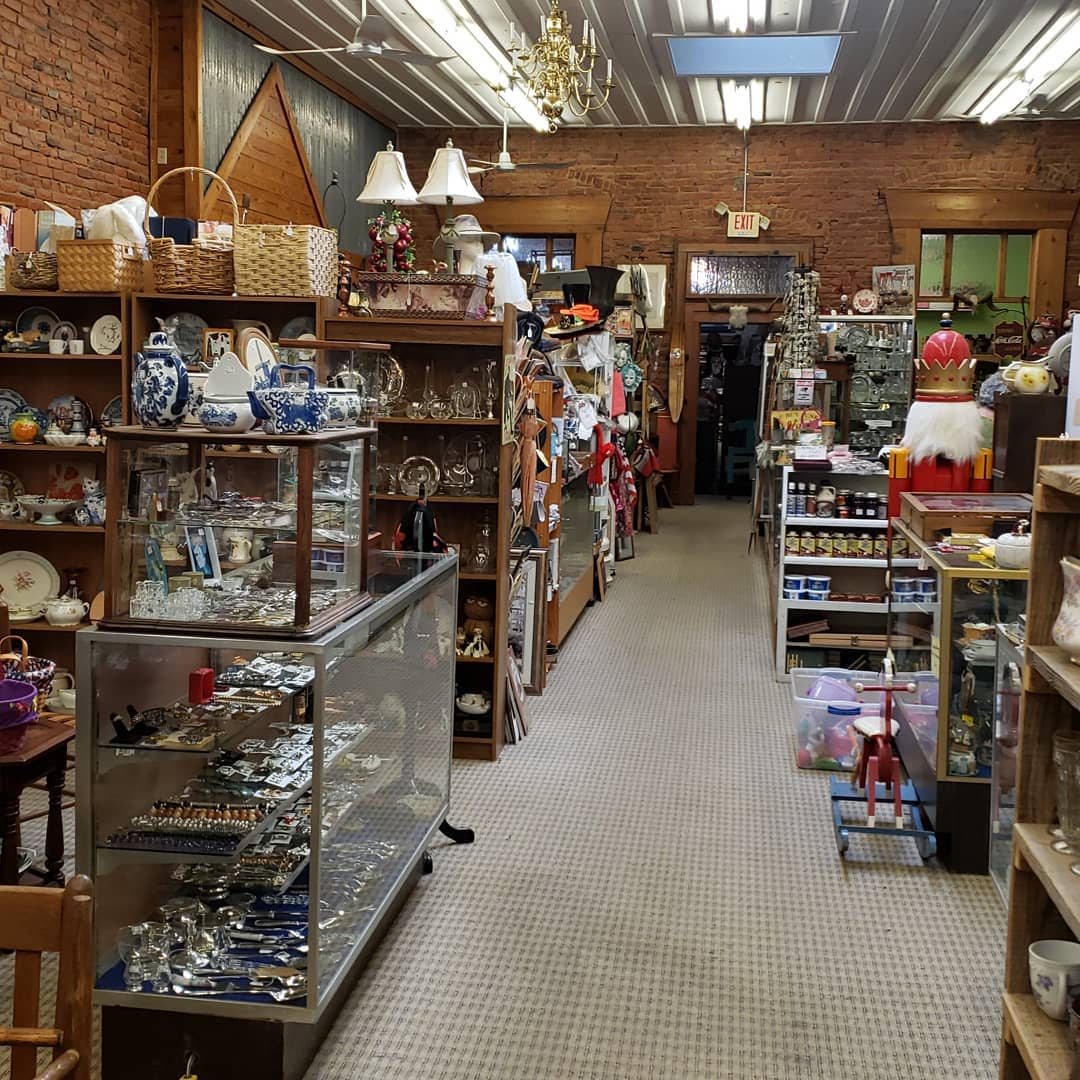 Photo Credit to Instagram User @kirbappealhomes
Auntie Bellum's Attic
Auntie Bellum's Attic is the perfect place to spend some time while you're on Hancock Street. This local hotspot is overflowing with treasures! Home to furniture, jewelry, magazines, books, vinyl records, and hundreds of additional items. Auntie Bellum's Attic is frequented by just about everyone here in Milledgeville, from long-time residents to college students taking breaks between classes. It's almost impossible to walk away without purchasing something, so make sure you visit with a full wallet and an open afternoon. Trust me, you'll get so caught up in looking, you'll lose track of time!
---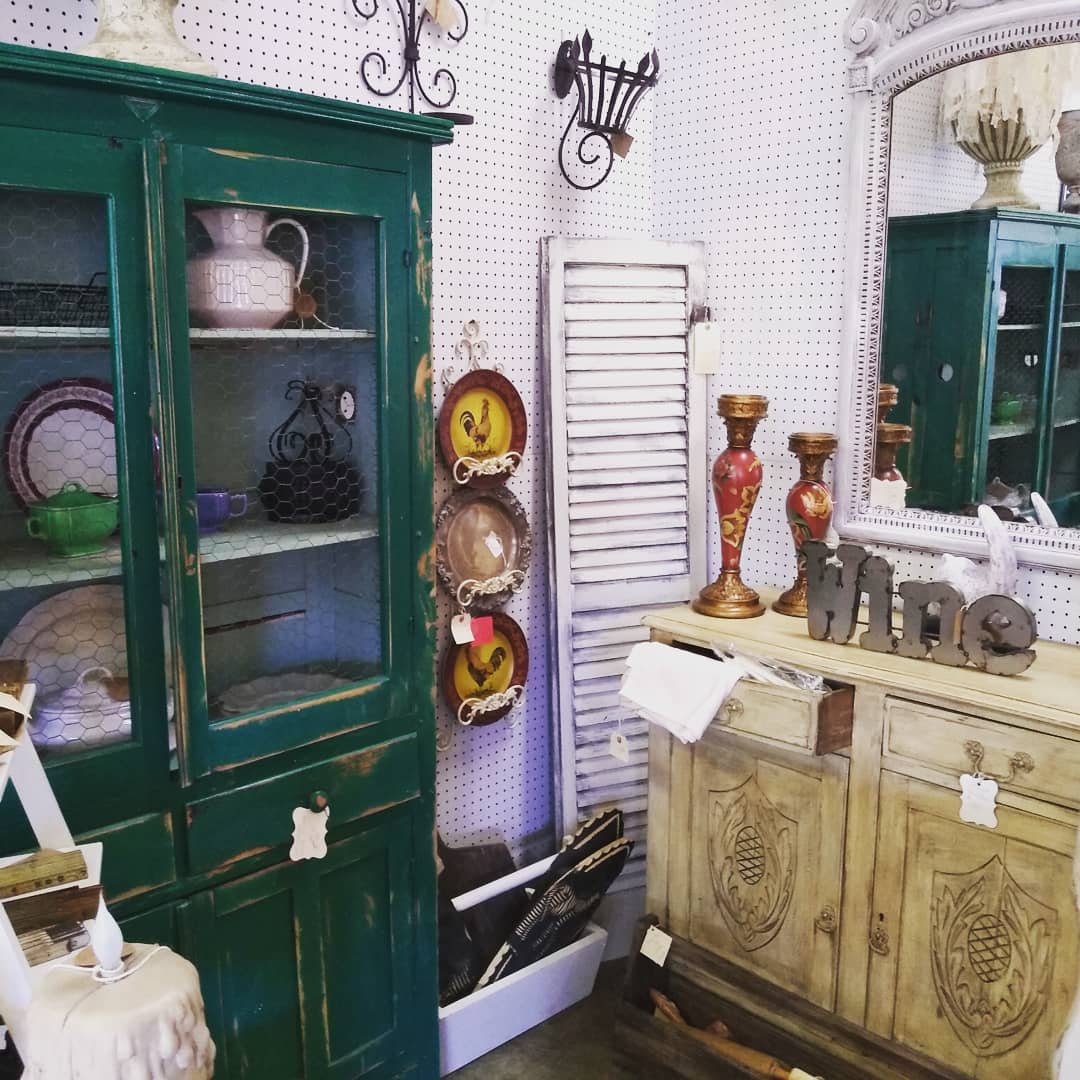 Photo Credit to Instagram User @ianhendersonsantiquemall
Ian Henderson's
After years operating in Monroe, Georgia, the famous Ian Henderson's Antique Mall is located just outside of downtown Milledgeville at 2971 North Columbia Street. Ian Henderson's is home to 150 vendors with thousands of eclectic items for you to browse and purchase. There's no telling what you'll find here! The treasures start as soon as you pull up, with unique furniture pieces sitting on the porch. You'll find something you want to buy before you even walk through the front door. 
---

LITTLE RIVER ANTIQUES & MORE
The newest antique store in Milledgeville, located at 3061 North Columbia Street, opened in 2020 with a variety of antiques, vintage items, home decor and outdoor sporting equipment in an upscale setting. The Little River Antiques & More is neatly organized with plenty of incredible finds on display. They have a variety of vendors with new inventory arriving daily. Find great deals on furniture including couches, tables, antique lamps, desks and other beautifully crafted pieces. If you are interested in restoring items, they carry milk paints and Howard products.
---

The Red Door
Located in historic downtown Milledgeville, The Red Door is a great place to browse. The shop sits on South Wayne Street, located next to Ryal's Bakery. Not only does the Red Door have vintage furniture and clothing, but it also specializes in finds from the Civil War Era. Most treasures you'll find here are unique pieces from Milledgeville's past, including its time as the state capitol. You can also find plenty of locally made items, such as pottery, to complete your collection. 
---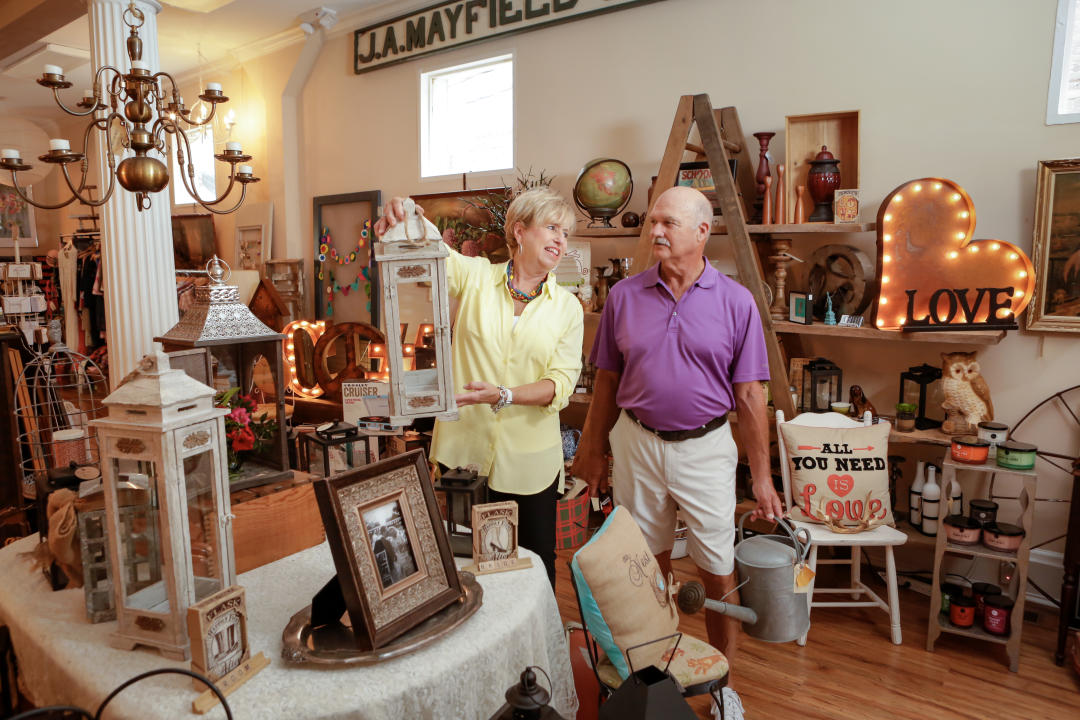 The Market Collective 
Another shop located in downtown Milledgeville, The Market Collective is home to all things vintage and creative! Here you can find artisan goods, home decor, and more unique pieces. The Market Collective also offers vintage rentals to add some flair to your events! You'll swoon over the vintage clothing pieces to round out your wardrobe. This adorable boutique offers a variety of incredible goods including delicious jam made by Georgia farmers, beautiful woven baskets made in Ghana, and antique gems. 
---

The Browsing Barn
Our final spot is one that only locals know about and is located just a couple of minutes outside of downtown Milledgeville. This quaint little shop has over 30 years of experience and specializes in items from estate sales. Located in a friendly home right off of Sparta Highway, The Browsing Barn has over 1,000 items for sale with a wide range in prices. The store is only open on Friday and Saturday from 11-6 so save this shop for the weekend. If you make your way here, you'll truly be shopping like a local!