As we continue celebrating the hope of a fresh, new year, we're reflecting on the silver linings of 2020 that helped us reimagine safer travel so that we could continue connecting in new and authentic ways. From small town love to the boom of patio dining to appreciating the great outdoors, we recognize that not everything 2020 taught us was all bad.  We hope you'll join us in continuing to enjoy six travel trends that we're not ready to let go of just yet!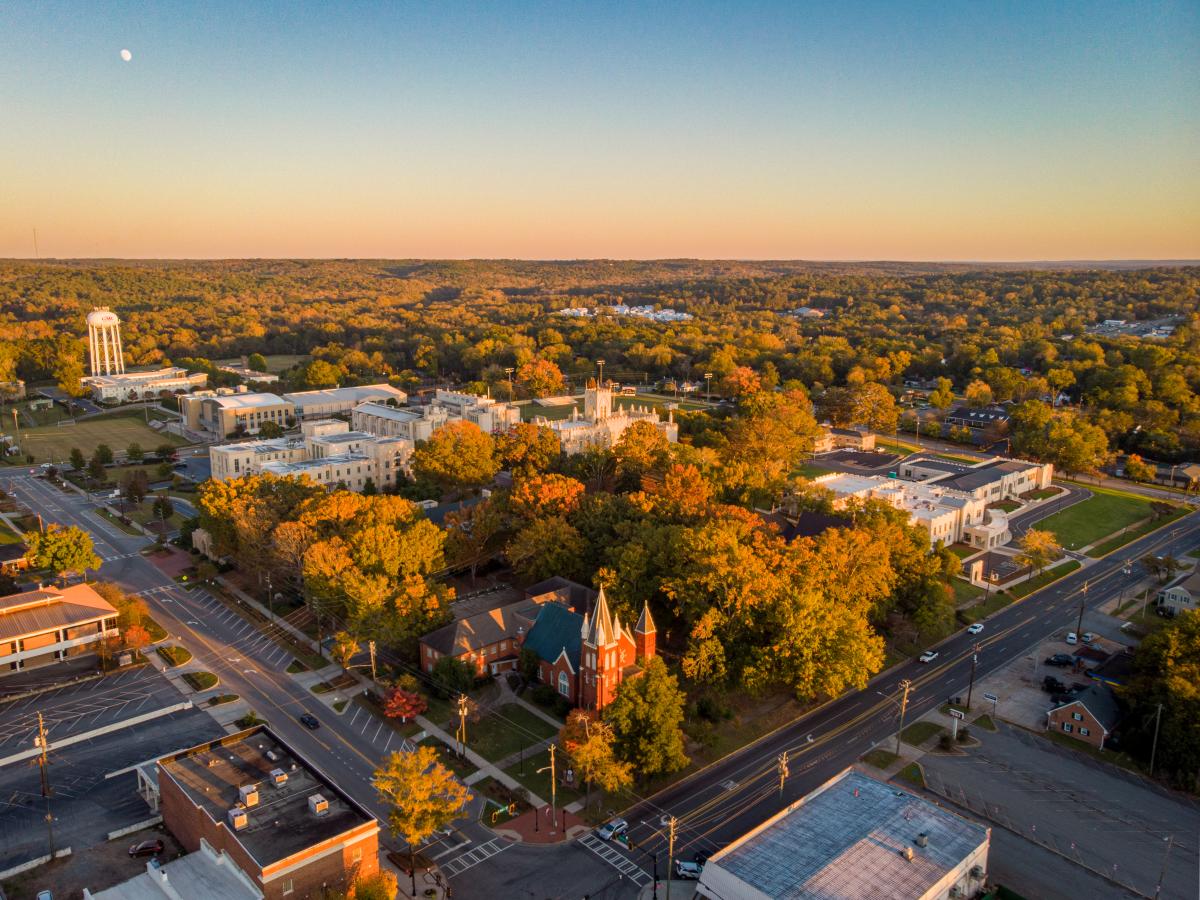 1. Small Town Popularity
With a desire for smaller crowds, a slower lifestyle and supporting local shops, the love for small towns has only increased over this past year amidst the pandemic. Suddenly, not having to worry about traffic, overpopulated sidewalks and crowded restaurants became all too appealing. Walking the streets of small towns, admiring the history and the close knit community increased our love and appreciation for small towns--like Milledgeville herself! Milledgeville's welcoming shops, historic experiences, ability to get in touch with nature, and indulgence of some delicious food earned her a spot on Budget Travel's 10 Coolest Small Towns in America list.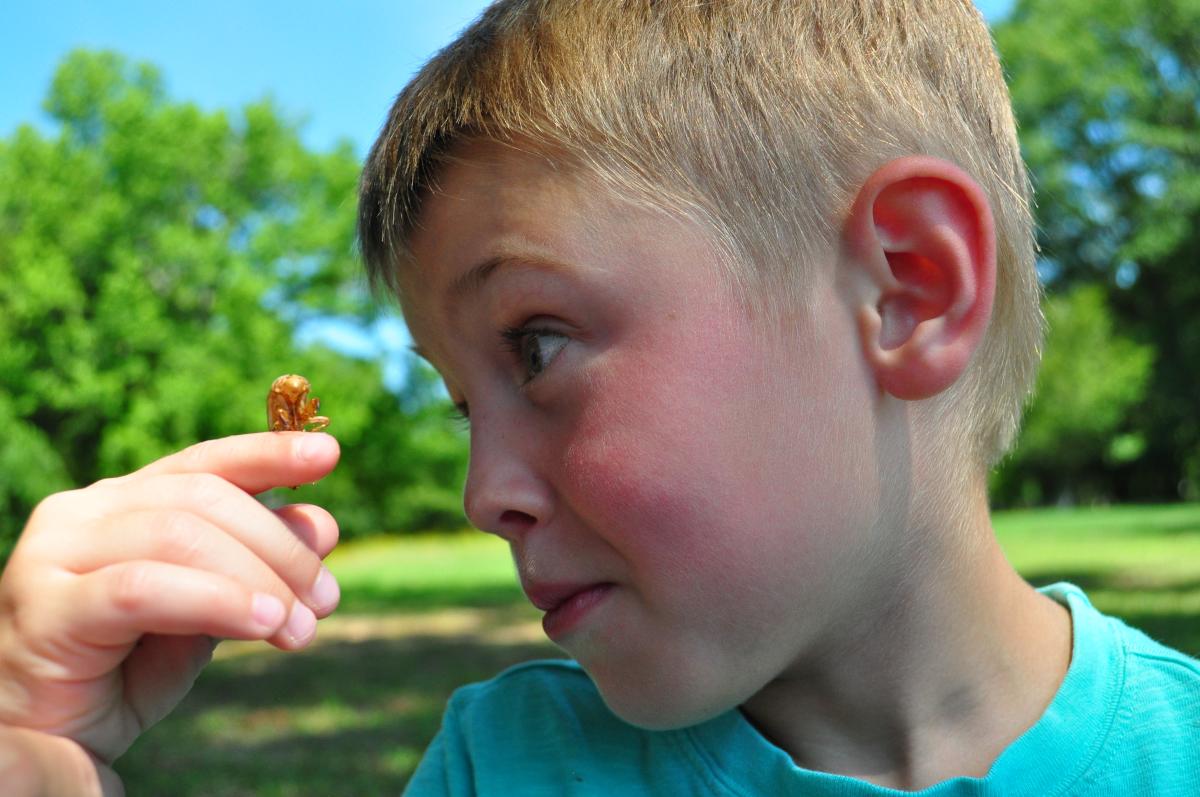 2. Roadschooling
If you have kids in school, you may have become accustomed to virtual learning these past few months. We love that families have used this as an opportunity to get kids out of the house safely for some hands-on "roadschooling." Whether it's observing Biology in the great outdoors at The Oconee River Greenway or Lockerly Arboretum, or taking a dive into the complex social issues of Georgia History at Georgia's Old Governor's Mansion, we're big fans of kids getting up close and personal with education. Hit the road for some first hand encounters with history and nature!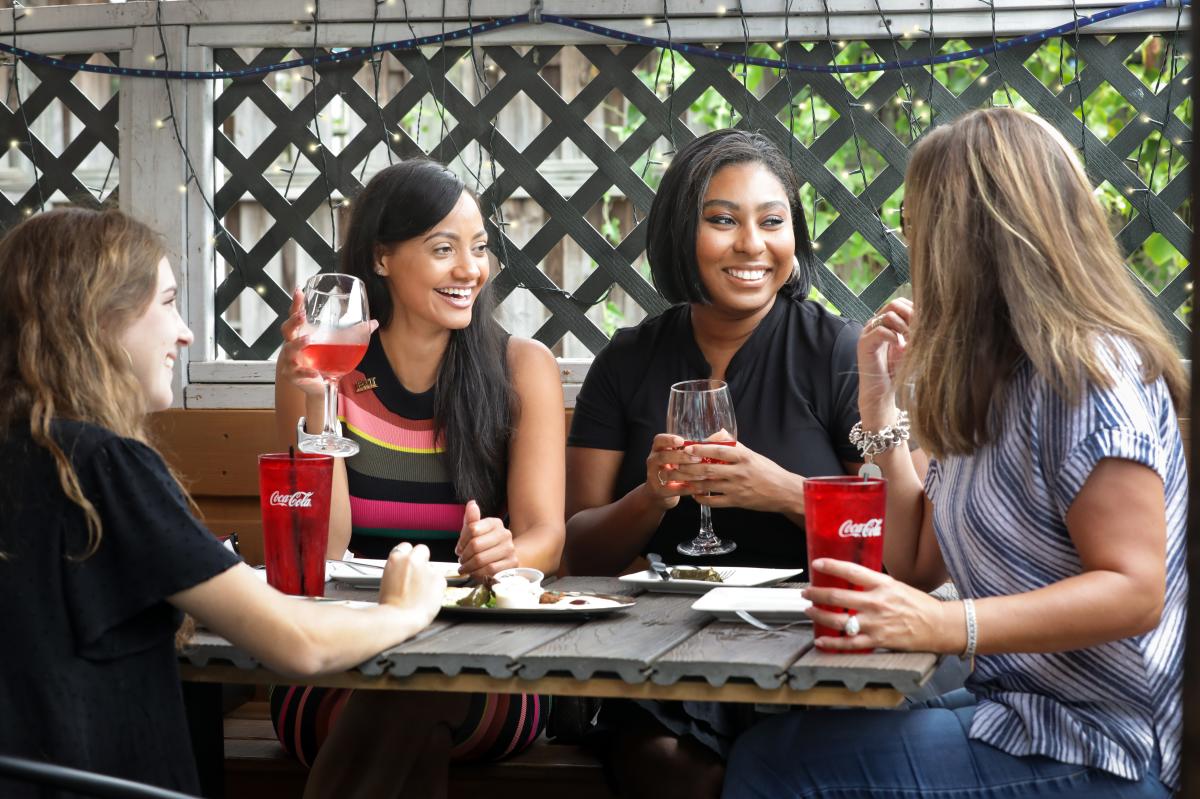 3. Outdoor Dining
Eating delicious cuisine in the beautiful Georgia sunshine became a huge hit this year. Whether it was grabbing a bite al fresco with your inner circle or eating dinner on a beautifully lit patio, there was a new appreciation for outdoor seating. Some local favorites were enjoying a calzone from The Brick on the bright blue tables outside the iconic restaurant or sipping on a glass of wine on the patio behind Metropolis. With more than half of our downtown restaurants offering outdoor seating, it's easy to snag a spot under the sun to suit a variety of tastes. We see you out there soaking up the delicious flavors and a healthy dose of Vitamin D - we agree, it's awesome!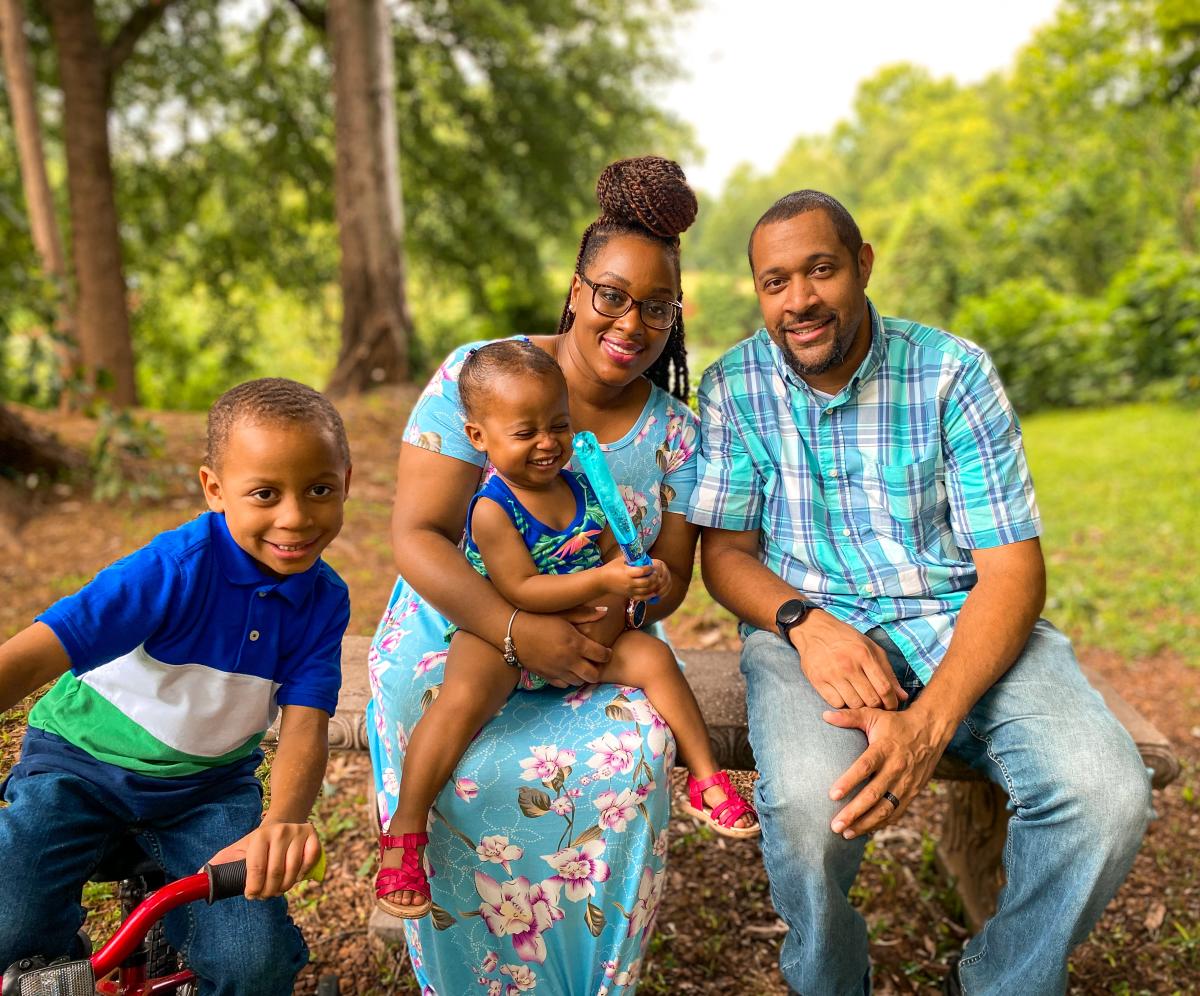 4. Family Time
Our immediate families remain our closest companions and have become our co-workers, students, sous-chefs, and best friends. Over this past year we have escaped our homes with this tight knit group to go out to dinner together, taken a scenic drive, explored the Oconee River Greenway, enjoyed a day at Lake Sinclair, or had a picnic at Lockerly Arboretum. There are so many fun bonding experiences for all ages to enjoy in Milledgeville! If you are ready for more adventurous family time, check out our Mini Milly Adventures that feature all the great places to take your kids when you visit! Wherever you go you are sure to make many memories together wherever you go! 
5. Appreciation for the Outdoors
Being inside during quarantine and getting overly accustomed to the four walls in our house made us all the more eager to get out and enjoy the fresh air. Being forced to slow down, allowed us to reconnect with Mother Nature and brought back the joy of good old fashioned time playing outside. From bike rides at Bartram Forest and going for a boat ride on Lake Sinclair to strolling the Historic District and playing along the sandy banks of the Oconee River, Milledgeville's recreation options became a fast favorite for both our locals and visitors. Fresh air and taking in the beauty of nature has a way of calming the soul and we plan to keep saving time on our calendar for these moments of zen.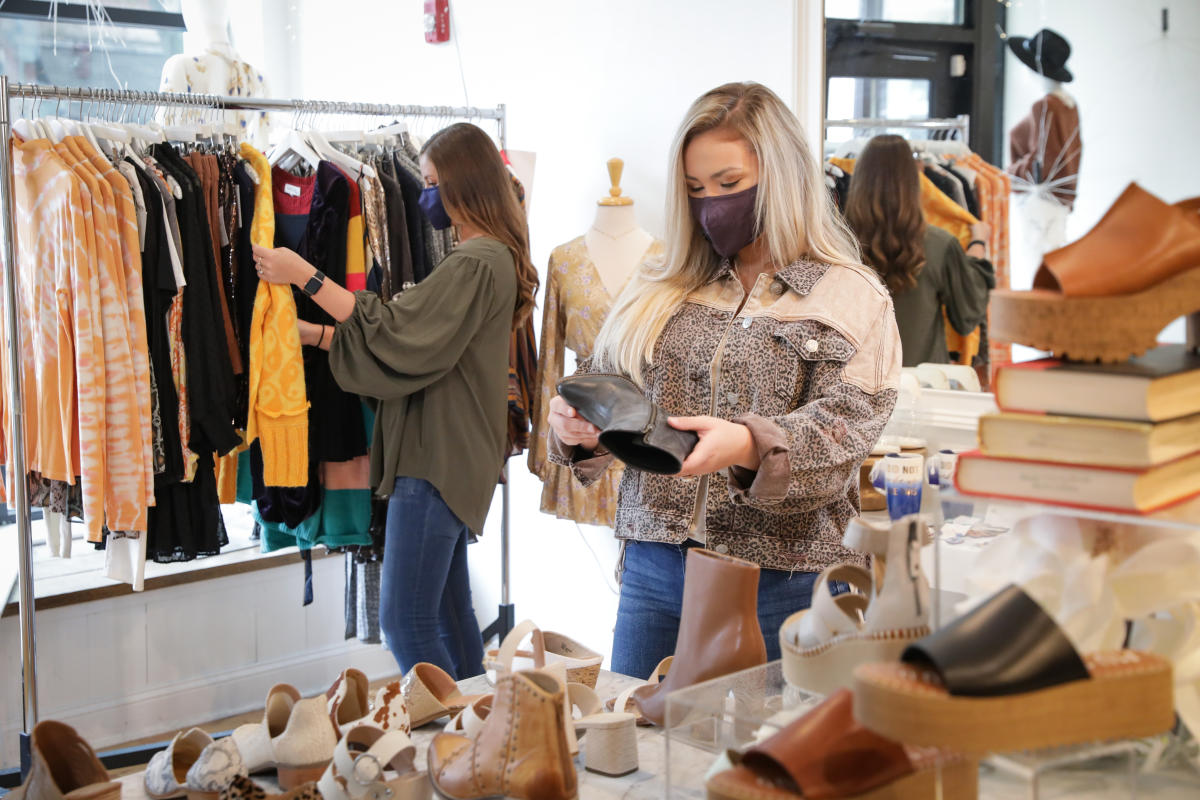 6. Supporting Locally Owned Businesses
Our downtown is full of quaint boutiques and vintage antique shops. These small businesses have had a hard time staying afloat this summer and it's been amazing to see a community come together to support their local businesses. If you are in need of a fashionable new pair of boots, check out Firefly. If you need an amazing new outfit check out The French Vill'Edge or Miles of Styles. Perhaps you want to freshen up your home, Eclectic and The Market Collective have you covered. Our shops are run by our community members; mothers, fathers, a soccer coach, and our neighbors. People are here to help each other out and support one another. Hopefully, we can take away from 2020 the importance of shopping at Milledgeville's local businesses and come to love and appreciate them for all they do. Local businesses say a lot about a city and there's some gems here in Milledgeville that make our little town so special.