Milledgeville is the perfect backdrop for a picturesque Southern wedding. From our iconic trolley to our spectacular locations, there's so much you can add to your day to make it uniquely Milledgeville. Here are 6 ways to help Milledgeville leave its mark on your wedding day. 
1. Ride in style
Arrive to your big day in style by taking "Milly" the Trolley! Milledgeville's iconic red trolley is available for rental to cruise your bridal party around from ceremony to reception. Capable of holding 24 guests, "Milly" is a great way to keep your bridal party together to enjoy each special moment.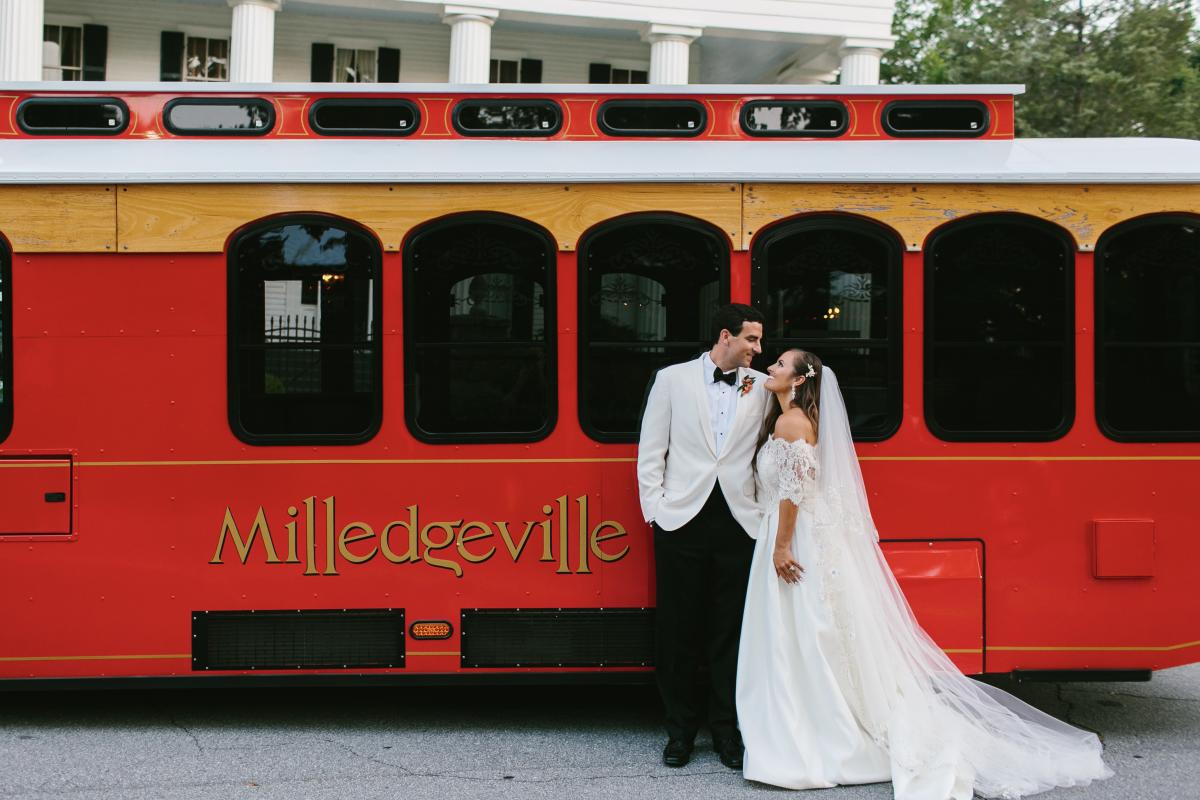 Photo courtesy of Twinn Takes Photography
2. Get Goodies from Ryal's Bakery
For over 50 years, Ryal's Bakery has been a Milledgeville staple. It's absolutely necessary to have goodies from there on your wedding day if you want it to be uniquely Milledgeville! Now, they might be famous for their smiley face cookies, but that's definitely not all they have. Get cheese straws. Get cake squares. Get a little bit of everything! These treats won't disappoint.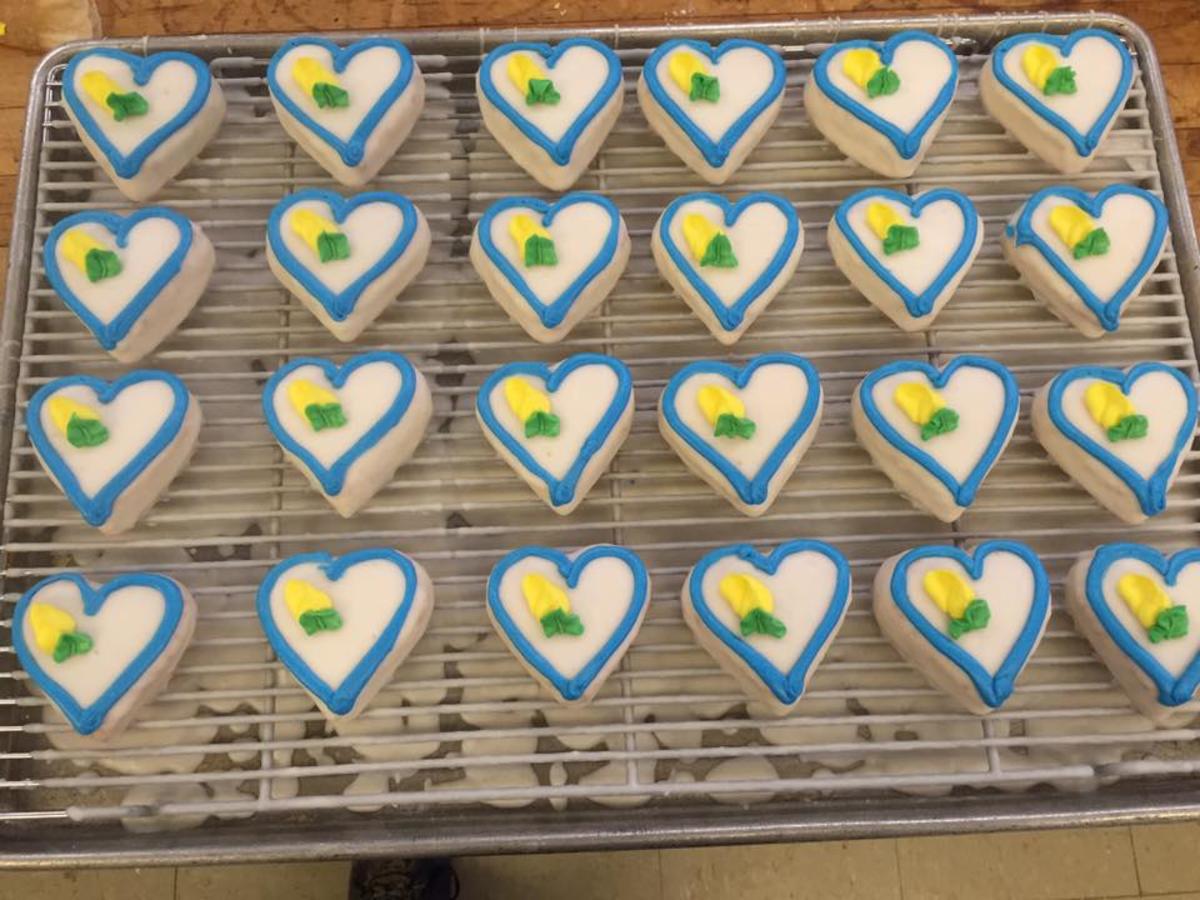 3. Choose the Perfect Historic Venue 
Famous for our Antebellum heritage, a large part of Milledgeville's draw is that it's such a historic destination. Getting married in one of our iconic destinations is a timeless must for a uniquely Milledgeville wedding. Tie the knot in a historic chapel, on the front porch of a Greek Revival mansion or in a rustic barn. For ideas on our top rated wedding venues, click here.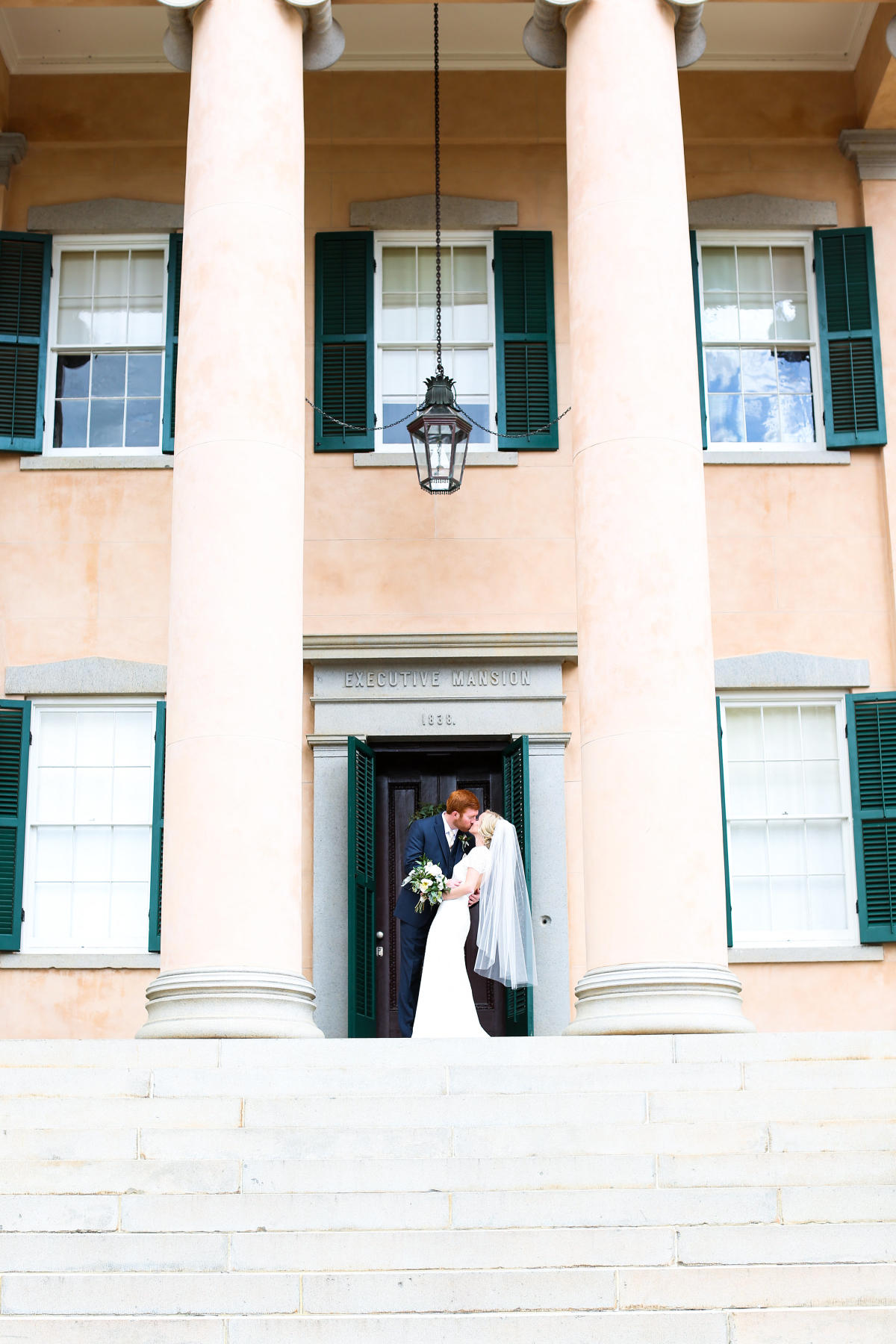 Photo courtesy of Twinn Takes Photography
4. Score Some Vintage Wedding Rentals
One of the best stores in downtown Milledgeville is The Market Collective, but did you know that you can rent vintage decor or props for your ceremony or reception? Their vintage decorations and rustic items will add the perfect touch to your day and make it even more special. They have everything from furniture to small decorations to help adorn your space in cheer. If you would like more information on everything they offer, click here.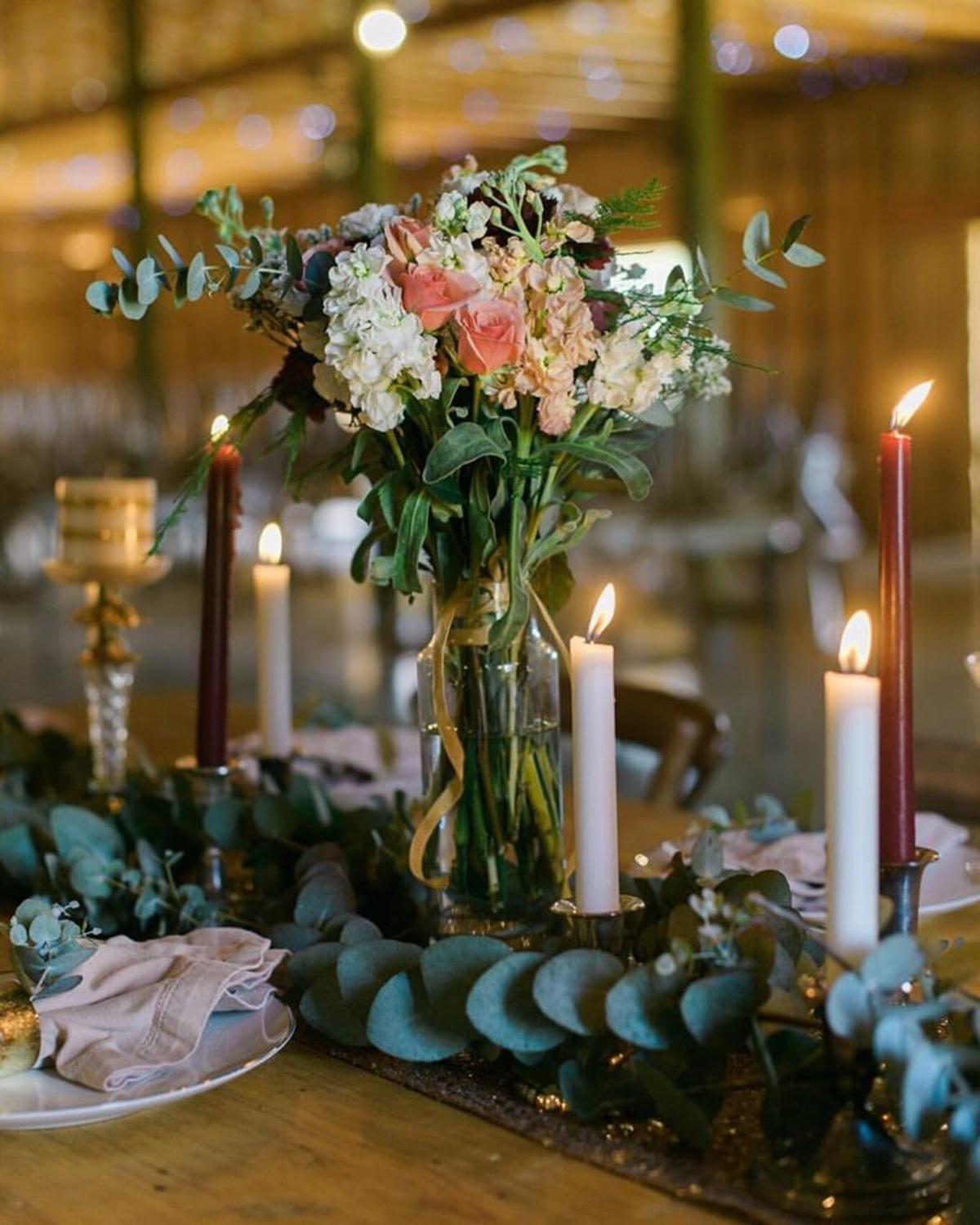 Photo courtesy of C. Hope Photography
In addition to wowing your guests with your decor, The Market Collective offers a treasure trove of items unique to Milledgeville and Georgia. Looking for the perfect gift for your bridesmaids or maybe some unique welcome items for your out of state guests? One of our personal favorites are the adorable note cards featuring uniquely Milledgeville locations by artist Amanda Wilson Harper!
5. Stay at The Antebellum Inn
Making your day uniquely Milledgeville doesn't have to apply to just the ceremony and reception. Stay in style at The Antebellum Inn. This historic bed and breakfast is the perfect place for you and your wedding party to overnight and relax before the big day. Built in 1890, the Antebellum Inn has been the perfect place to experience Southern hospitality and elegance for years. Mimosa's on the porch, anyone? For more information on booking a stay, click here.