Visit Milledgeville hosted their Annual Meeting: Charting New Waters on Monday, September 18. Rebekah Snider, the Executive Director presented on tourism and hospitality, both locally and across the state of Georgia. Snider shed light on the local tourism industry's significant impact, revealing that nearly 900 people are employed in the hospitality workforce, encompassing lodging, dining, retail, and more, contributing over $83 million to the local economy. Fall emerged as the dominant season for visitors, comprising 40% of the local tourism economy, and demand for lodging during this period has been so high that it has extended into neighboring communities.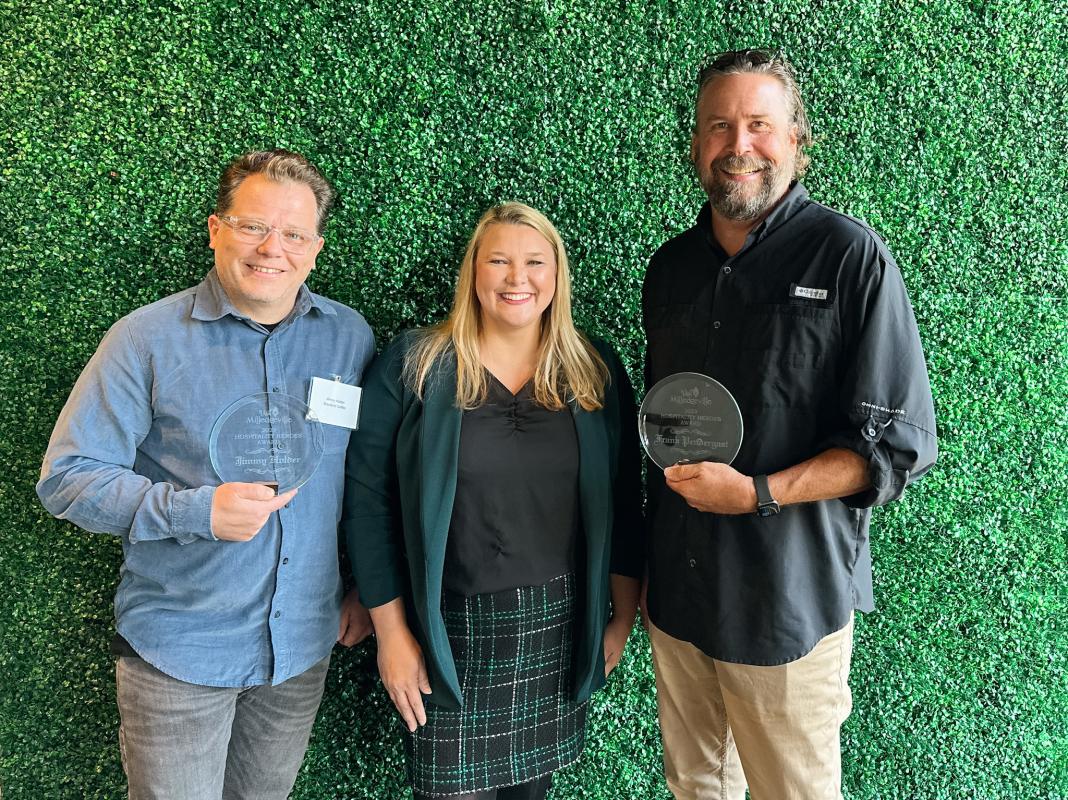 The meeting, hosted at The Club at Lake Sinclair, honored three local hospitality heroes. Frank Pendergast and Jimmy Holder, founders of the Deep Roots Festival, received accolades for their 20-year contribution to the festival, which has welcomed over 300,000 visitors and boosted local businesses. The festival, headlined by Blues Traveler, is set for October 21. Cliff Charnes, owner of The Local Yolkal Cafe and The Inn on North Jefferson, was also recognized for his decade-long commitment to the hospitality industry.
Milledgeville's tourism industry is bright. The meeting spotlighted three exciting projects poised to drive future tourism growth in Milledgeville: the recently completed Andalusia Interpretive Center, expanding the downtown restaurant Metropolis Cafe, and the development of Georgia Military College's Center for Leadership. These initiatives promise to further enhance Milledgeville's appeal as a vibrant destination.