BILL MINER
Gentleman Bandit
A bandit notorious for outwitting jail cells and even death itself, Bill Miner spent the turn of the century as one of the most famous train robbers of all time. At the age of 13 he left his Kentucky home and headed west. Over the next 30 years Miner spent time in and out of California's prisons for stagecoach robbing, politely of course. Eventually stagecoaches became a thing of the past for him and he set his sights on the railroad. In 1904, he intercepted a train in Canada, walking away with $7,000 dollars of gold dust, $900 cash and a $50,000 bond. In due course, he was apprehended for this too, and managed to escape once again. This man could not stay captured. 
In February of 1911, Miner and his crew made their move in Georgia and pulled off a train robbery in Hall County for which he ended up standing trial. In punishment for his crimes, Bill was sentenced to a 20 year term at the Georgia State Penitentiary in Milledgeville. In Milledgeville, Bill became a popular public figure after multiple escape attempts locally. In 1914, during his third escape attempt from Milledgeville, Bill hid in a local swamp where he drank brackish water that sickened him with gastritis and led to his eventual death in the prison farm. Citizens of Milledgeville gathered funds to pay for his tombstone and burial in the local cemetery. Local legend speculates if Bill has managed to escape even the grave…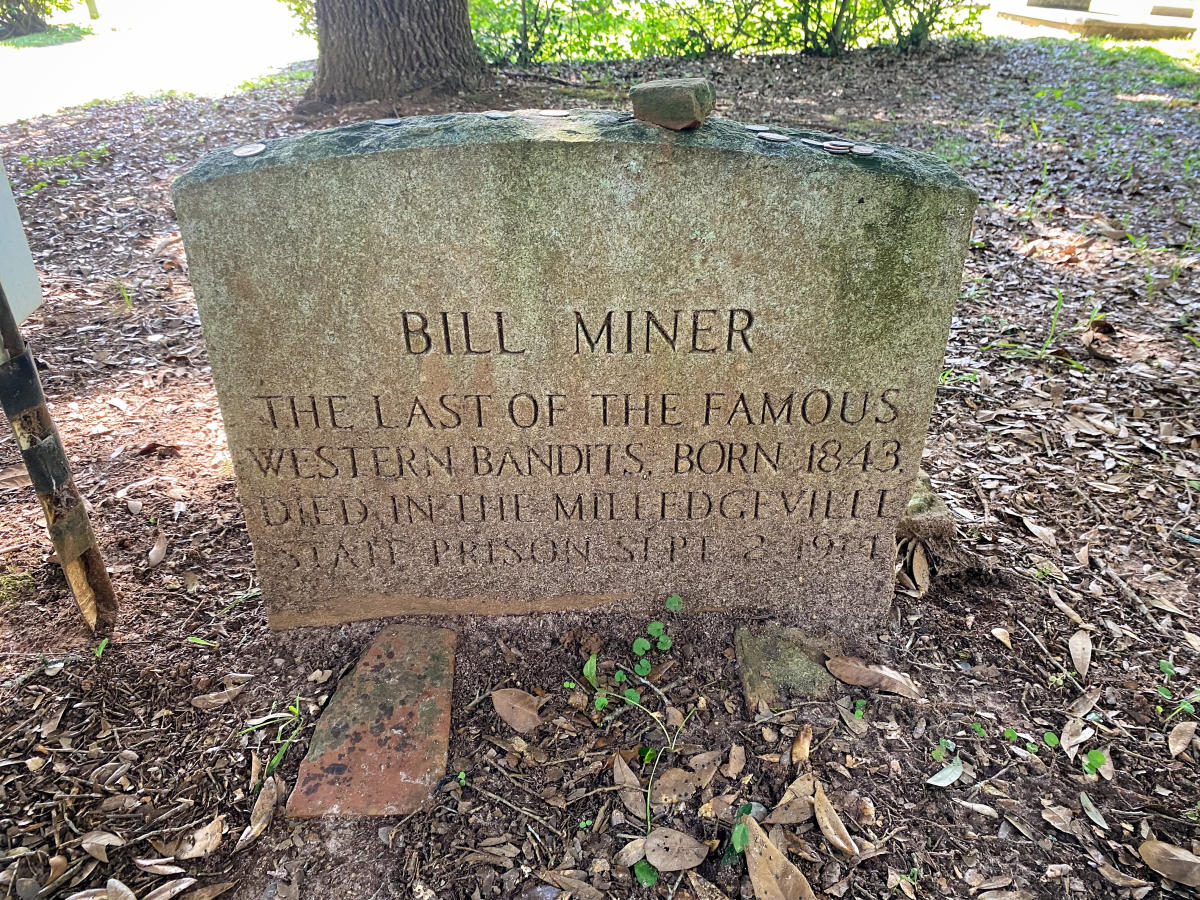 The final resting place for Bill Miner can be found in Memory Hill Cemetery in the East Section J. The gravesite is located on at the backside of the section, #22 on the Memory Hill Self Guided Walking Tour. Brochure are available at the gazebo at the front of the cemetery or online.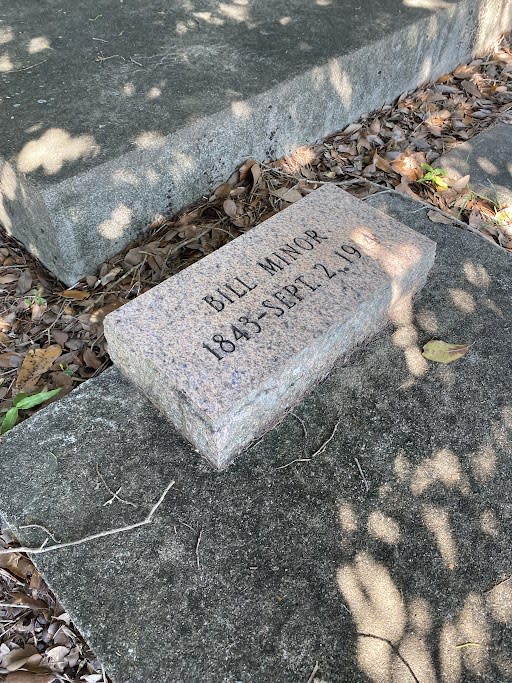 To add to the mystery, there is a second grave about 15 feet from the correct headstone. In the 1990's it was discovered that his original headstone was in the wrong location, his name spelled incorrectly, and with the wrong year of his death. A new headstone was put in the correct spot and spelled correctly. The old one was kept where it was...
Miner was the subject of the 1982 Canadian film The Grey Fox, in which he was played by Richard Farnsworth.
The image of the "ghost" is an interpretation of the character depicted.