Nothing ushers in the spirit of the season like a sighting of jolly ole Saint Nick! From daytime sightings to North Pole style settings, we've compiled a list of places to make sure you get the perfect amount of time to convince Santa to keep you on his nice list!
Santa is Squatting at Bodyplex
Santa lost a situp contest to the Abdominal Snowman... so on Thursday, December 8 from 6 - 8 p.m. Santa will be at Bodyplex for pictures! Reservations are required, $25 per family which includes an individual picture with Santa, group picture (if more than one child) with Santa, family picture (if parents want to join in) and digital pictures for unlimited prints.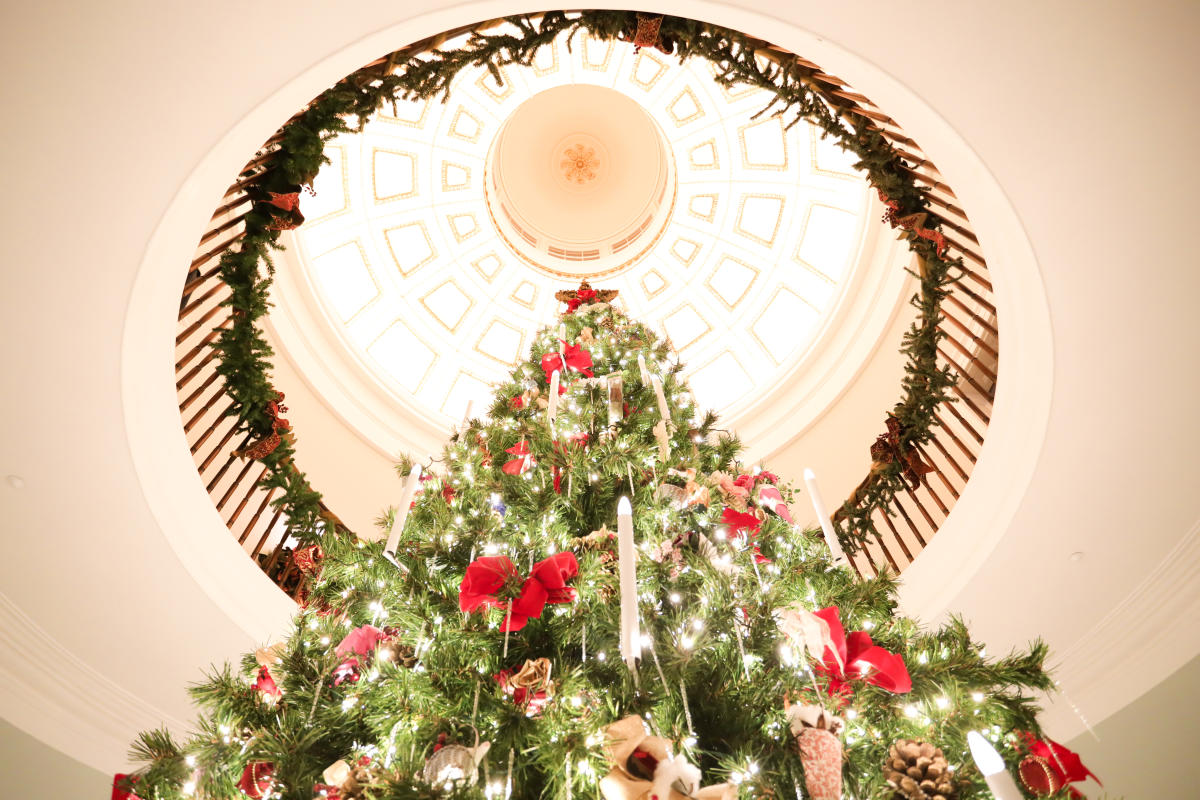 PHOTO NIGHT WITH SANTA
This year, Santa is making a special appearance at Georgia's Old Governor's Mansion. Take pictures with Santa in front of the Mansion's tremendous 30 foot Christmas tree on December 9 between 6 - 8 pm. Tickets are $40.00/family, and include 5 minutes with Santa and Mrs. Claus, a walking tour of the Main Level of the Mansion, hot chocolate and cookies, and a 19th century ornament craft in the Education Building. Photos will be available for purchase after the event through Lifescapes Photography. This event is reservation only, and spots are limited. To purchase your tickets and reserve your spot, please call 478-445-4545.
REINDEER FLIGHT SCHOOL 
Park your car and walk with your kiddos among over 30,000 lights at Milledgeville's classic Reindeer Flight School! Produced by a private homeowner, families are invited to explore a wonderland of snowflakes, wreaths, flying reindeer, and more. Have your camera ready as there are several photo opportunities here including a life-size reindeer and Santa, himself! Santa sightings are possible nightly, but he typically appears on Friday and Saturday nights from 6 - 9 p.m. beginning on December 9 - December 25. Moms and Dads, please take note that to keep his red velvet coat looking its best, Santa doesn't appear in the rain. Reindeer Flight School is located at 101 Sportsman Circle on Lake Sinclair.
Breakfast with Santa
On Saturday, December 10 from 8 a.m. - 10 a.m. Santa will be enjoying a delicious Chick-fil-A breakfast! You can join him and participate in a fun craft! Chick-fil-A Milledgeville is located at 1730 North Columbia Street. 
Santa loves Pizza
Your family can enjoy their favorite pizza and share their Christmas list with Santa! Amici will be offering a FREE Christmas photo with Santa & Mrs Clause on Sunday, December 11 from 3 - 5 p.m.! Photographer: Kelly Leverett Photography.
Market Day at Magnolia Rea
It's the perfect time to find that unique gift for Christmas and Magnolia Rea is hosting a Market Day so you can do just that! Agave Azul from Gray will be on hand for lunch and most importantly, they have arranged for Santa and Mrs. Claus to be at this event! Santa will be available for pictures with your family on Saturday, December 10 from 12:00-2:00 pm.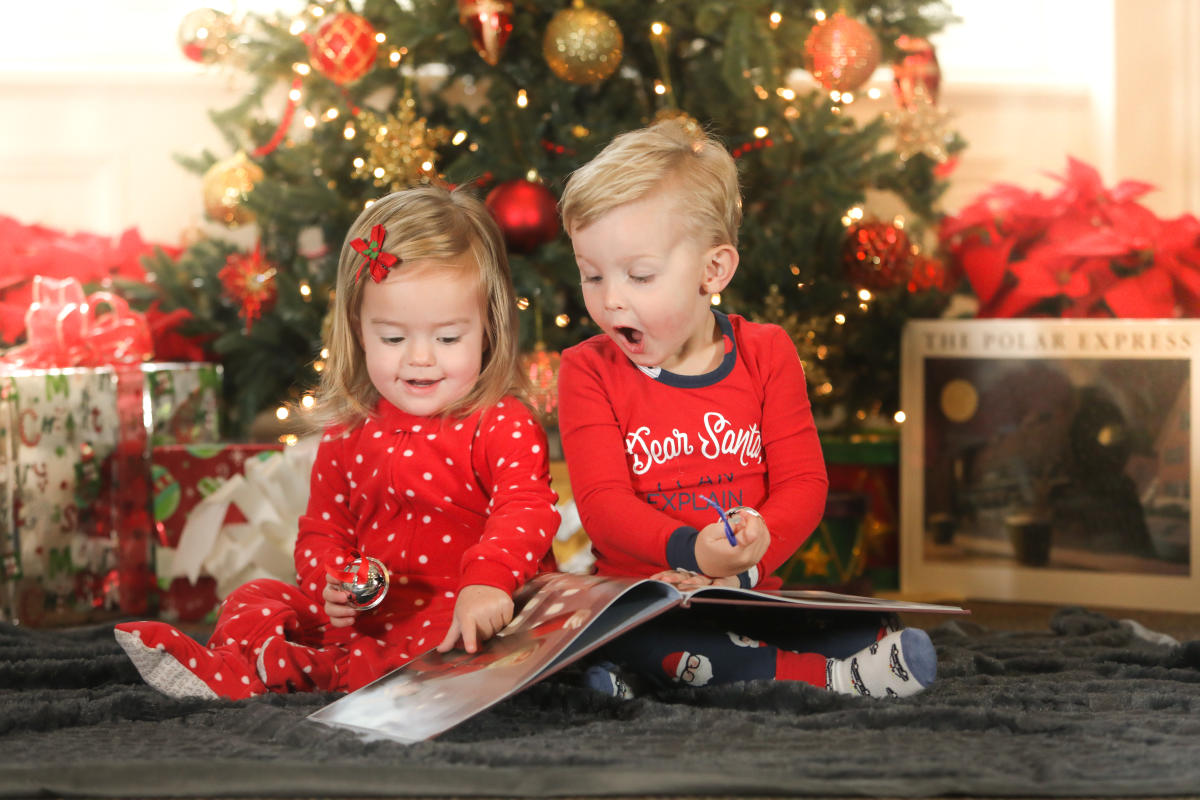 TROLLEY EXPRESS 
Take a magical ride to Santa's workshop in the North Pole on the Milly Trolley Express when you purchase a golden ticket. Board the trolley December 12 - December 16 at Milledgeville Main Street's offices & listen to Liam Neeson's reading of The Polar Express, by Chris Van Allsburg, while interacting with characters from the movie. Upon arrival at our North Pole, disembark & visit with Santa. He will be giving true believers the first present of Christmas plus hot chocolate & cookie refreshments! The Polar Express will depart from 105 E Hancock Street. Tickets go on sale on November 14th.
Lake Sinclair Cruise
H20 Adventures and the big man himself are offering Cruises with Santa this holiday season! Each cruise can fit up to 10 people and can be led individually or with a charter. Groups are welcome to bring their own refreshments for the cruise. Reserve your group today at (706) 800- 8420!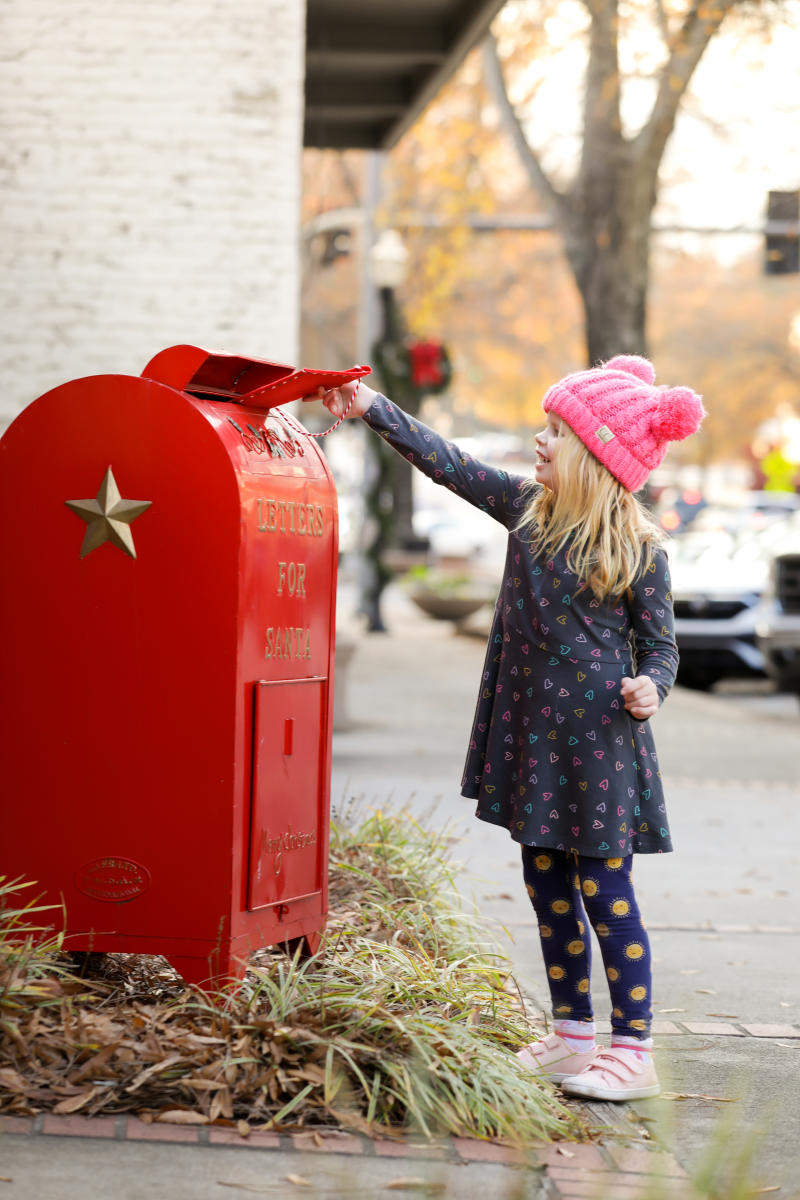 Cannot make it to see the big guy himself? Let Santa know what you want for Christmas by writing a letter and dropping it off in the red mailbox that says "Letters to Santa" placed outside City Hall! It is a direct route to the North Pole, so you can be sure Santa and his elves will get right on it. Mail that makes it to Santa's desk is sure to get a response back, so make sure your address is legible. The special Santa Mailbox will be located outside of City Hall from December 1 - 18. There is no charge to send Santa a letter.