Nothing ushers in the spirit of the season like a sighting of jolly ole Saint Nick! From daytime sightings to North Pole style settings, we've compiled a list of places to make sure you get the perfect amount of time to convince Santa to keep you on his nice list!
CHRISTMAS FIRST FRIDAY
Milledgeville Main Street's Christmas First Friday is so popular, even Santa comes out to celebrate! Downtown gets decked out for the holidays and shops and restaurants are open all evening long for you and your family to enjoy. The tree lighting will take place Friday December 3, at 6:00pm on West Hancock Street in front of The Local Yolkal Cafe. Make sure you bring the little ones so they can tell Santa what they want for Christmas.
Santa won't be the only celebrity in town on Friday, December 3. The Grinch will be arriving in Milledgeville, dressed as Santa, to pose for pictures and to spread the holiday cheer. Come to the visitor center at 6:30pm to meet the Grinch and decorate cookies. There will also be a little Christmas village for younger children to play in. Located on 200 W Hancock Street, this free event is the perfect opportunity to take pictures for your holiday cards. 
MILLEDGEVILLE MALL 
The Milledgeville Mall will become host to Santa's Village starting December 3 - December 24 and your kiddos will have a chance to give Santa their very own wish list. Take the time to stop in and visit while picking up a few gifts from our local variety of retail shops. The best part is you can do it all while staying warm and cozy inside the mall! To see Santa, make the journey to 2400 North Columbia Street.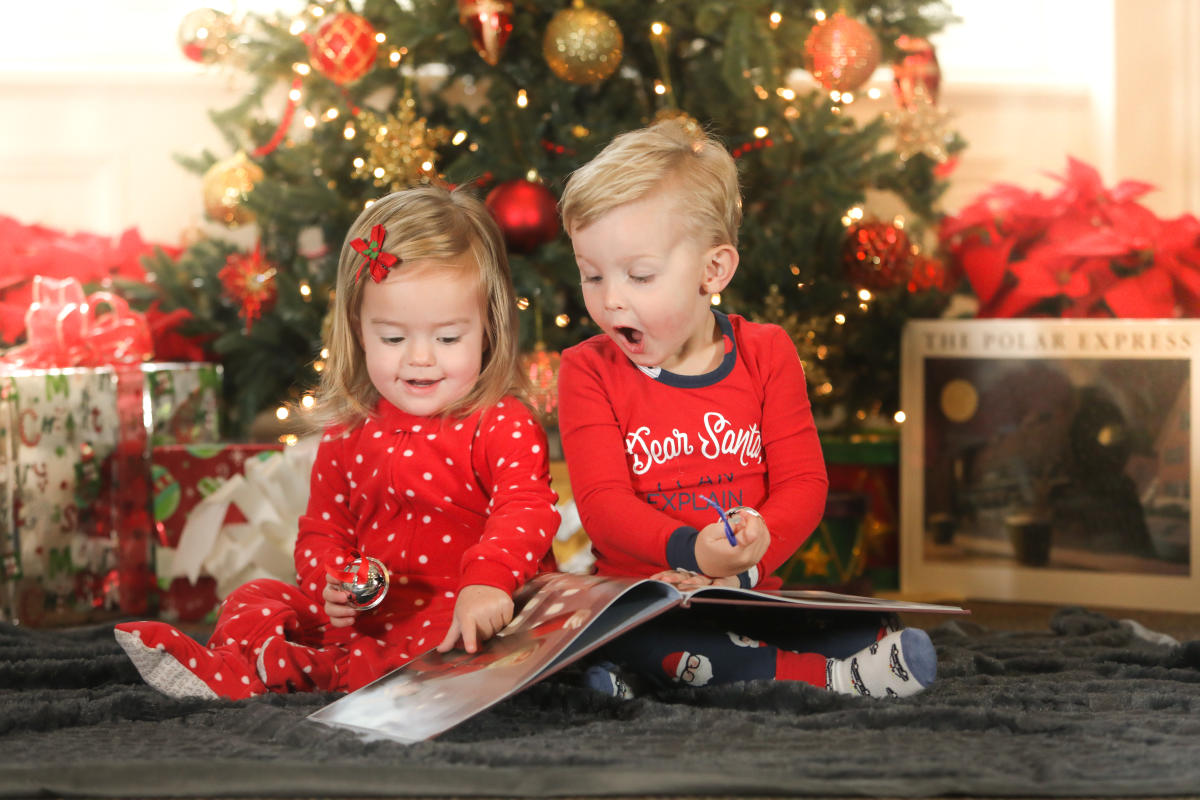 POLAR EXPRESS 
Take a magical ride to Santa's workshop in the North Pole on the Polar Express Trolley when you purchase a golden ticket. Board the trolley December 5 - December 9 at Milledgeville Main Street's offices & listen to Liam Neeson's reading of The Polar Express, by Chris Van Allsburg, while interacting with characters from the movie. Upon arrival at our North Pole, disembark & visit with Santa. He will be giving true believers the first present of Christmas plus hot chocolate & cookie refreshments! The Polar Express will depart from 105 E Hancock Street. Tickets will go on sale November 12.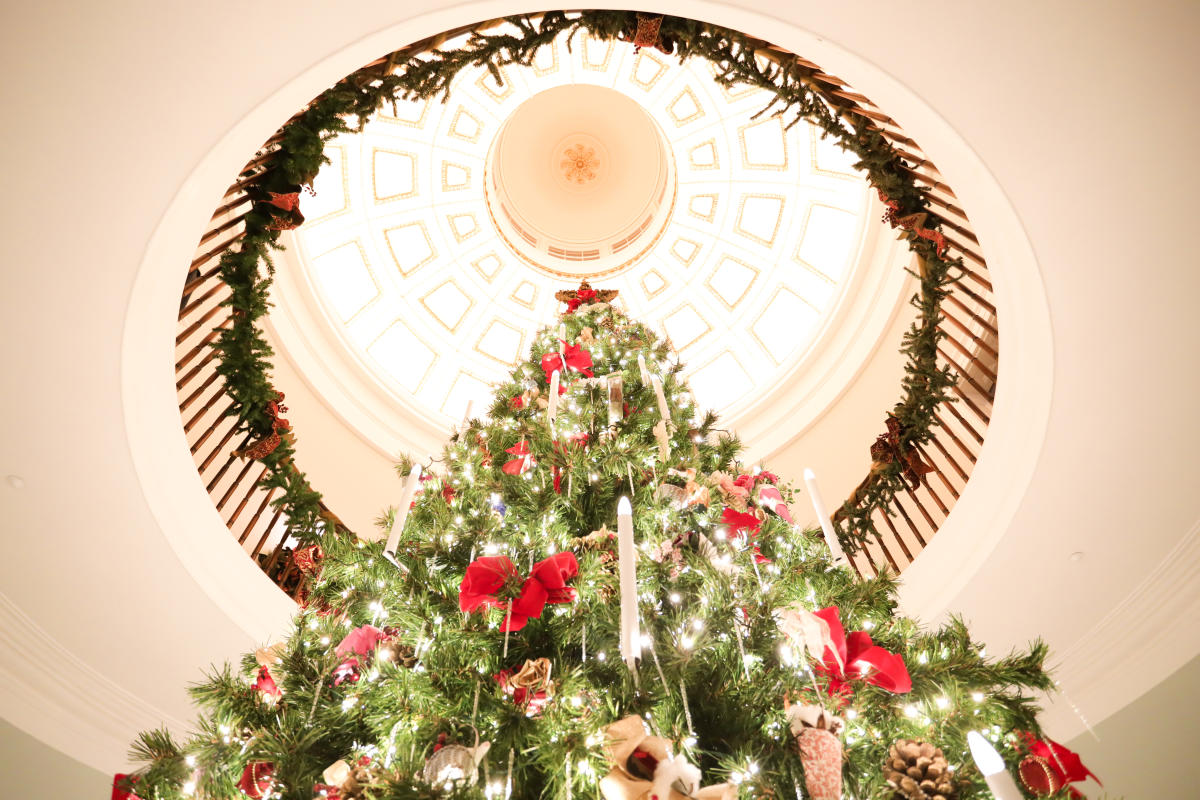 PHOTO NIGHT WITH SANTA
This year, Santa is making a special appearance at the Old Governor's Mansion. Take pictures with Santa in front of the Mansion's tremendous 30 foot Christmas tree on December 10 between 6:30-8:15pm. Tickets are $40.00/family, and include 5 minutes with Santa and Mrs. Claus, a walking tour of the Main Level of the Mansion, hot chocolate and cookies, and a 19th century ornament craft in the Education Building. Photos will be available for purchase after the event through Lifescapes Photography. This event is reservation only, and spots are limited. To purchase your tickets and reserve your spot, please call 478-445-4545 or email haley.stodart@gcsu.edu.
REINDEER FLIGHT SCHOOL 
Park your car and walk with your kiddos among over 30,000 lights at Milledgeville's classic Reindeer Flight School! Produced by a private homeowner, families are invited to explore a wonderland of snowflakes, wreaths, flying reindeer, and more. Have your camera ready as there are several photo opportunities here including a life-size reindeer and Santa, himself! Santa sightings are possible nightly, but he typically appears on Friday and Saturday nights from 6 - 9 p.m. beginning on December 10 - December 25. Moms and Dads, please take note that to keep his red velvet coat looking its best, Santa doesn't appear in the rain. Reindeer Flight School is located at 101 Sportsman Circle on Lake Sinclair.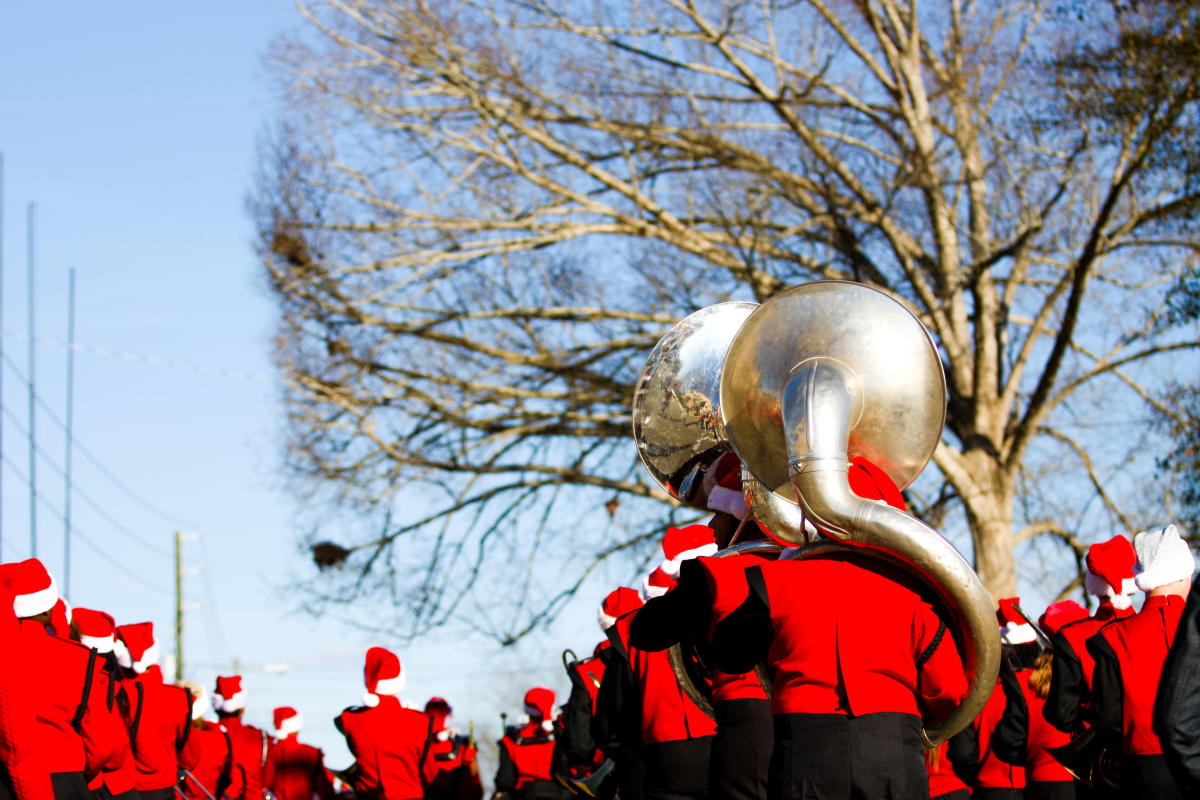 CHRISTMAS PARADE 
A family favorite, downtown Milledgeville will turn into a winter wonderland on December 12th as the annual Christmas parade hits the streets. Get your cameras ready as the streets are flooded with local bands, floats, dancers, and more as this holiday party marches through downtown. Everyone's favorite, Kris Kringle, will be sure to make a special appearance in his sled to wave a friendly hello! The parade starts at 3 p.m. beginning at the South Gate of Georgia Military College to Elbert Street and down West Hancock before turning south toward Piggly Wiggly.