From softly glowing candlelight to twinkling white lights, there's no shortage of festive holiday decor in Milledgeville. Grab a cup of warm cocoa, your favorite scarf and load up to take the family to find the best lights in town using our list as your local guide!
Christmas at Georgia's Old Governor's Mansion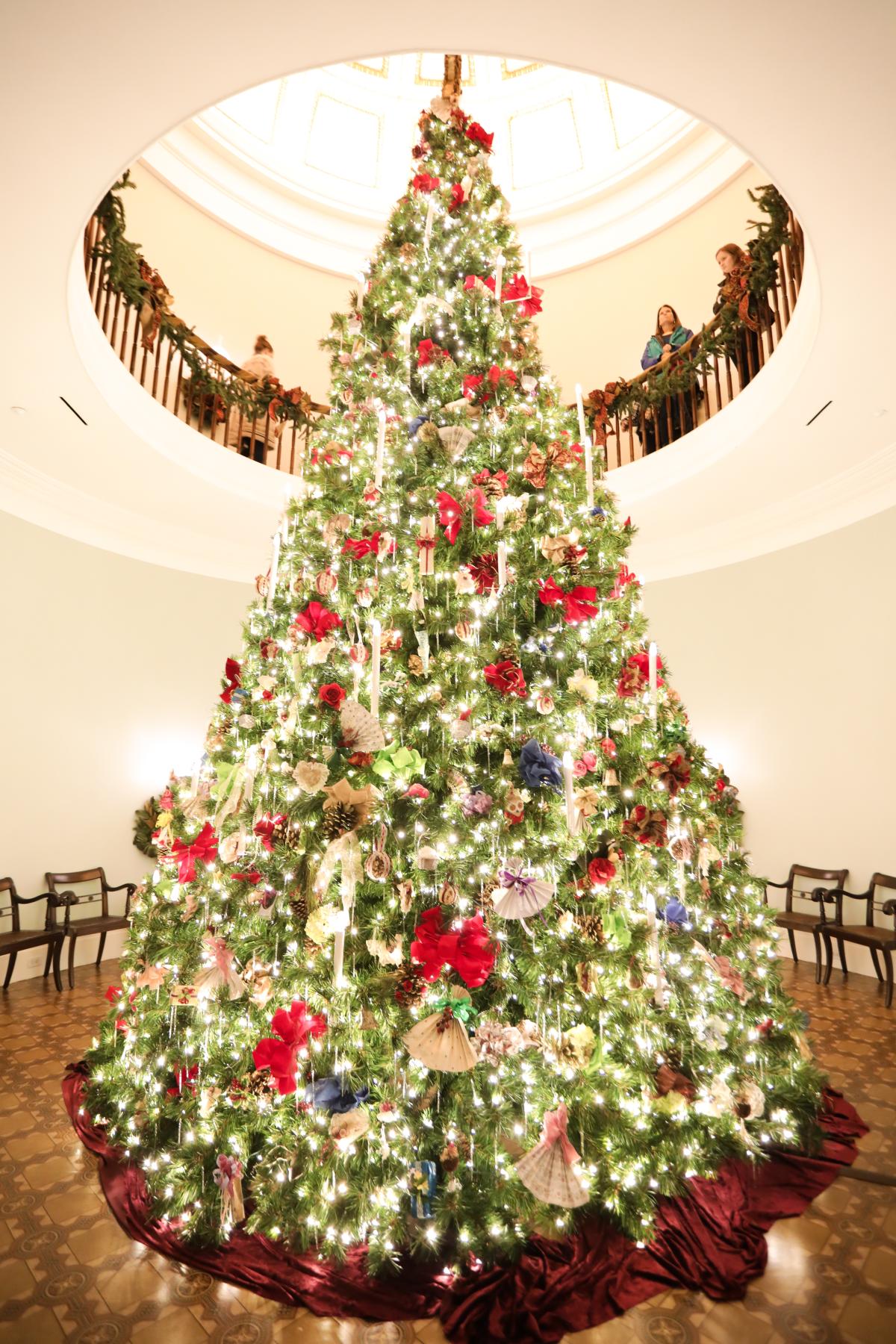 With over 1,500 candles and 1,600 lights, the Christmas tree at Georgia's Old Governor's Mansion is sure to delight! During Christmas at the Mansion, guests are invited to return to the 19th-century era and witness how the elite of Georgia celebrated the Christmas holiday. The rotunda Christmas tree is decorated according to Charles Dickens' short story "A Christmas Tree" and features ornaments made from natural materials found in the yard or around the house. It's our prettiest sight of the season!
The Mansion is fully decorated for the holidays and open for tours November 20 & 22 and November 29 through December 31 between 10 a.m. - 4 p.m. For an extra special experience, be sure to enjoy the beautiful glow of their candlelight tours and choirs singing in the rotunda. Candlelight tours are at 6 p.m., 7 p.m., and 8 p.m. on December 3 and 17, 2022. Normal admission rates apply. Candlelight tickets must be purchased prior to the tour. Regular admission rates apply: $10 adults, $7 seniors, $2 students/kids.
---
Downtown Milly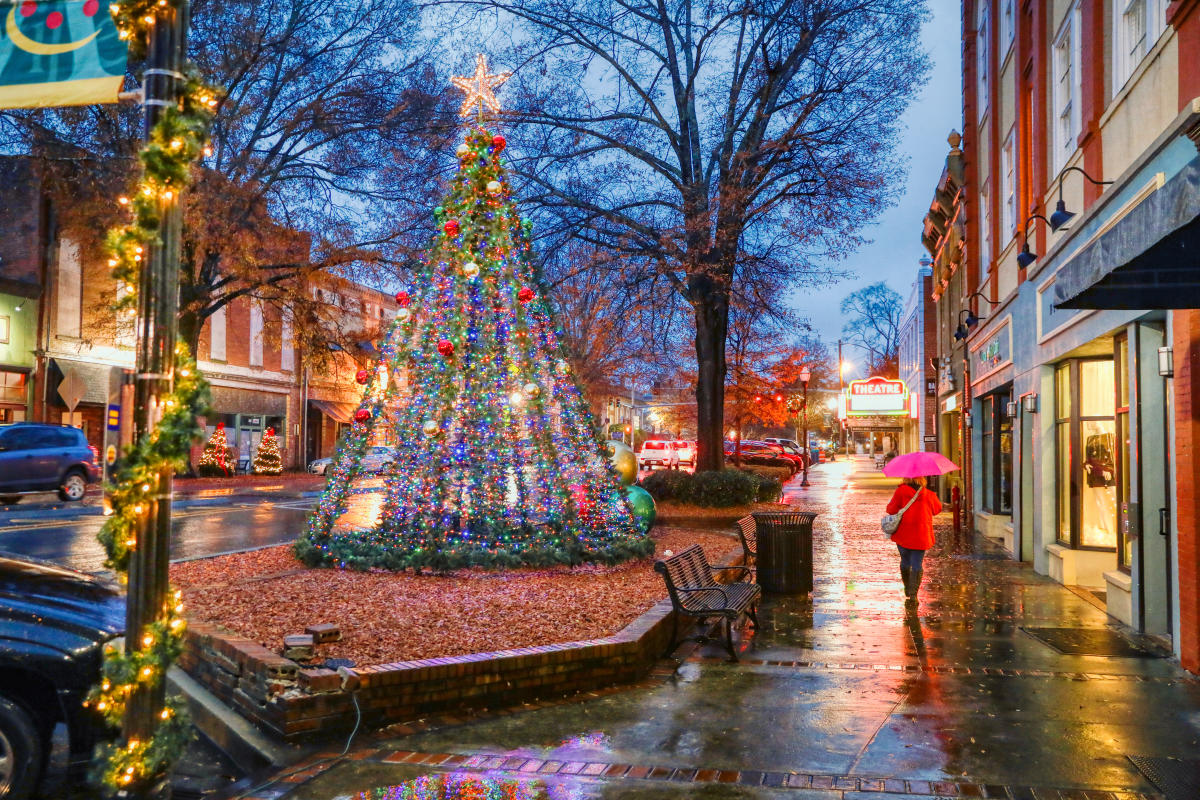 After admiring Georgia's Old Governor's Mansion, stroll downtown to take in the sparkle, decorations and festive shop windows. From statues of Frosty to soldiers to Santa, Milledgeville Main Street works hard to make sure that downtown Milly is overflowing with Christmas cheer! The piece de resistance is the beautifully lit up Christmas tree right in the middle of downtown. Come see the tree lighting this year at 6pm on the First Friday in December! For the young and young at heart, be sure not to miss the opportunity to drop a letter to Santa inside of Main Street's Christmas mailbox located in front of City Hall.
---
Historic District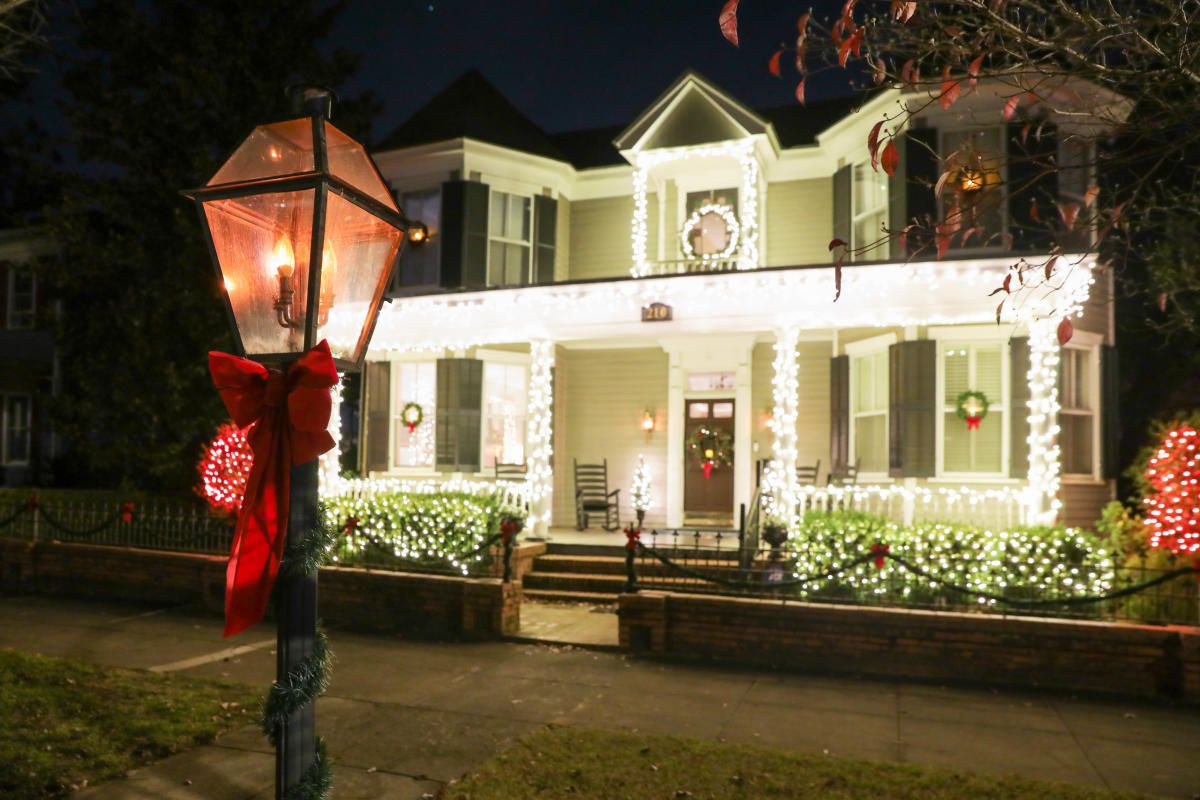 Upon leaving downtown, take the side streets. If at all possible, our rich assortment of historic homes become MORE charming during the Holiday season. Many of our historic homes are dressed in their Christmas finery. You'll find remarkable displays of traditional decorations with greenery and red bows mixed in with some modern inflatables, for the kids.
Beyond the historic district, in our local neighborhoods you'll find the hap-hap-happiest homeowner light displays. On Sunday, December 18, the residents of the Milledgeville Country Club Estates neighborhood will be putting on a treat with lit luminaries lining the streets. This tradition that has been ongoing since 1989 to remember those who are not with us for the holidays. For one night only, patrons can drive the two-mile circle on Sussex Drive and the outer streets. The candles will be lit at dark and will typically last all night. Please drive slow and feel free to turn your headlights off (if you feel comfortable) to really experience this wonderful sight. There will be signs letting you know which direction to drive. In case of rain, luminaries will be rescheduled for December 24th.
---
Reindeer Flight School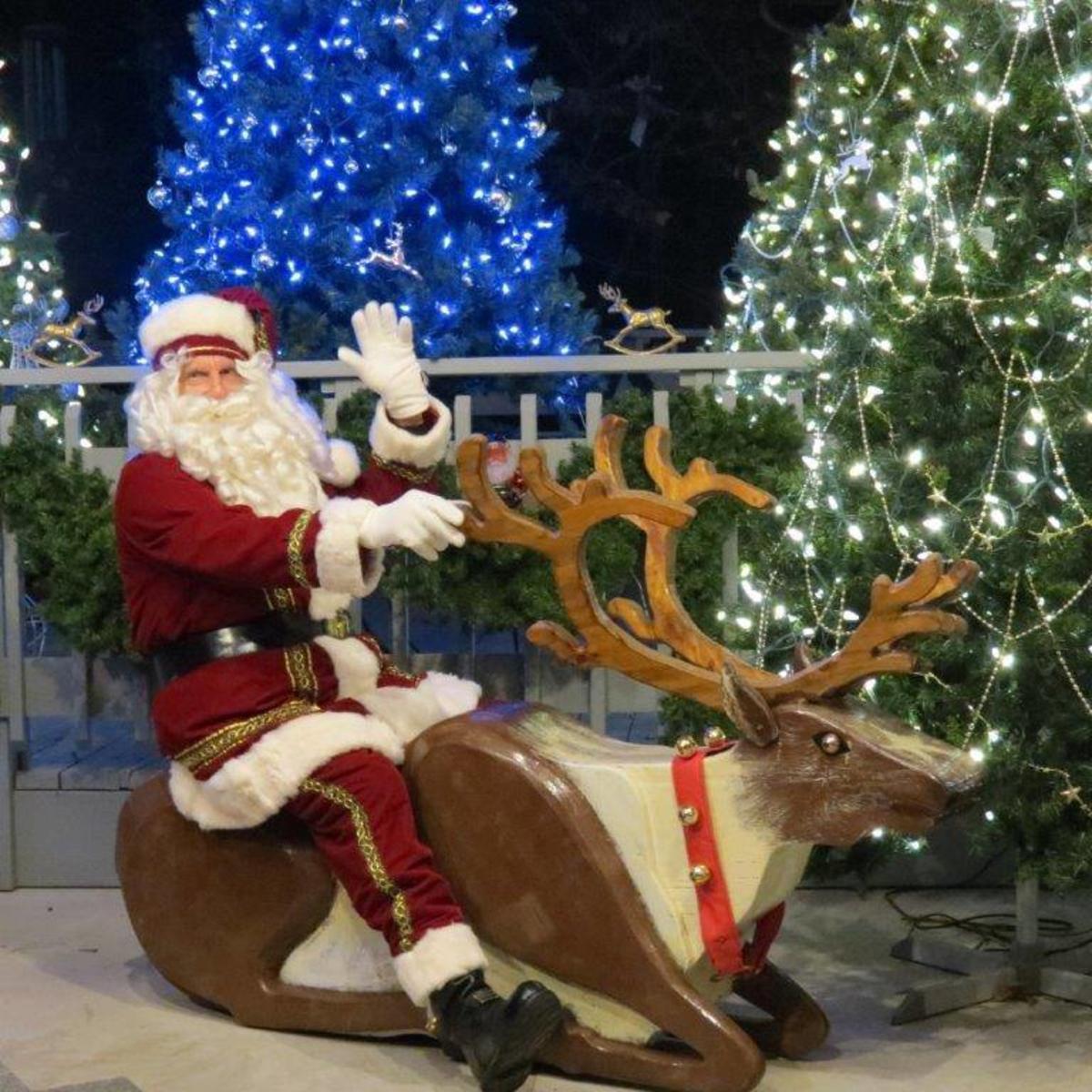 Located in a residential section of town, the Reindeer Flight School is Baldwin County's largest lights display and is a can't miss hometown favorite. With over 40,000 lights, flying reindeer, and photo opportunities at every corner, you'll have to park the car. Your family will love walking through the twinkling lights and exploring the cheery property! If you want to see Santa before he's off delivering gifts, your best bet is to come out Friday and Saturday! The Flight School will begin nightly from December 9th to the 25th. Photo opportunities are abundant and be sure to climb atop a life size wooden reindeer. It is sure to brighten up the night, just make sure to get there before 9 p.m. when the lights go out!
---
Lake Sinclair Lights
The lights downtown are a sight to behold, but have you seen Christmas on the lake? Even Southern Living featured Lake Sinclair's "Christmas Cove" as a sight to behold! A unique, local tradition is to adorn your dock with colorful Christmas cheer. Reflections of colorful lights dance on the water for all to see. As you soar across the lake, bundled up with some steaming cocoa in hand! Each house is different from the last, keeping you on the edge of your seat as you round the bend! For a cove that is sure to impress, head towards the south dam and it will be one of the last coves on the right. You can see the lights from the big water!
If you need to rent a boat many area marinas rent them, try Sinclair Marina, Twin Lakes Jet Ski, Sinclair Wild Watersports as well as Jere Shai Lakeside.
If you are looking to spot the big man himself, H20 Adventures and Santa have teamed up to offer Cruises with Santa this holiday season! Each cruise can fit up to 10 people and can be led individually or with a charter. Groups are welcome to bring their own refreshments for the cruise. Reserve your group today at (706) 800- 8420!
Don't miss out on all the lights, laughter and holiday cheer in Milledgeville this time of year!