If you are ready for fun, laughter and to face your worst fears, then take a ride on Milledgeville's Haunted Trolley Tour. All the ghost stories are based on documented accounts, which make them all the spookier. For the past 17 years, the Haunted Trolley Tour has been entertaining residents and visitors with legends and folklore passed down for the last 150 years. Today, the tour is recognized as one of the most unique and entertaining events in the city. This year will be no exception.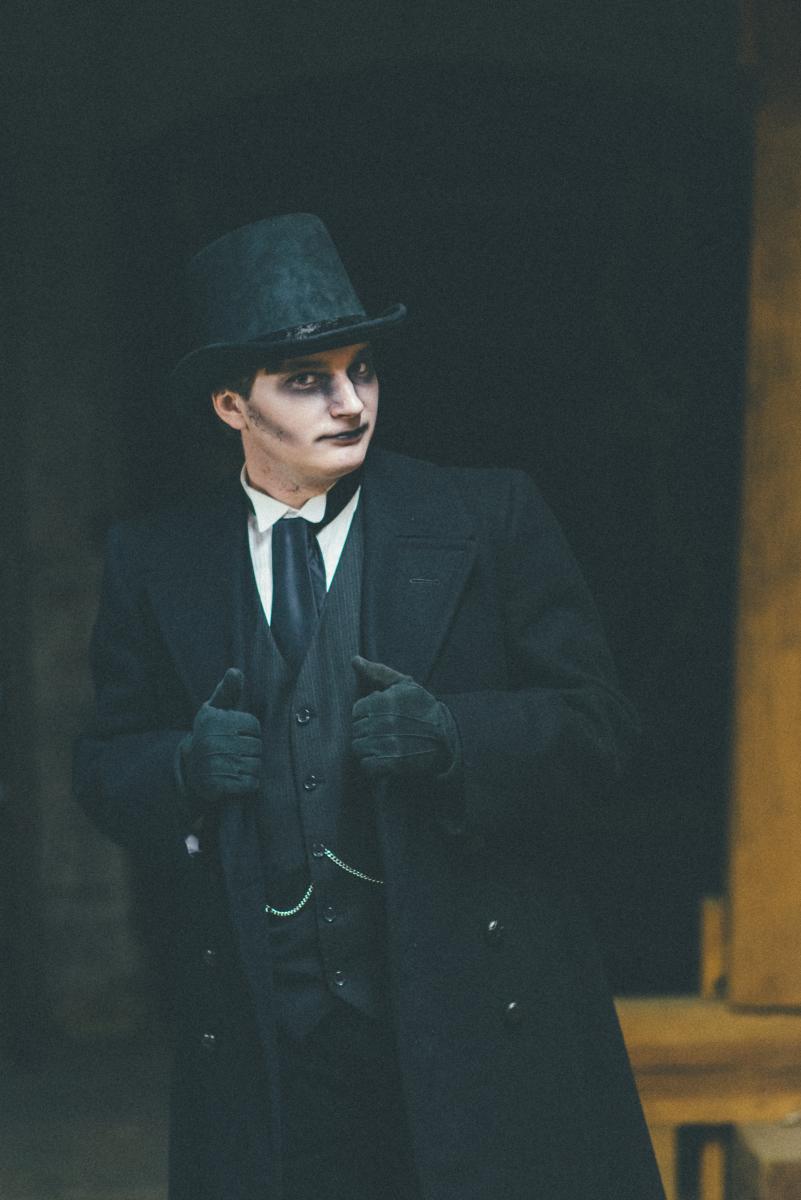 Once again featuring the ever-popular "adults only" tour as well as the 6:30pm tour, the tours are certainly going to be a crowd pleaser.
Sponsored by the Convention & Visitors Bureau, the tour will be haunting the residents of Milledgeville the latter part of October. We have expanded from telling stories aboard the Trolley to a fully interactive and engaging performance within the gates of Memory Hill Cemetery. We invite you to come out and take part in this annual, family-oriented event! The tours will be given October 23 st , 24 th at 6:30pm and 8:30pm and on October 25 th , 26 th the show times will be 7:00pm and 8.30pm.
"We are extremely excited about the 17 th anniversary of the Haunted Trolley Tour! To have an event become this popular and in such high demand over time is just thrilling. Our office is pleased to offer this event year after year to not just local residents but visitors from around the state of Georgia," said Office Manager, Linda Bailey.
Tickets will go on sale Monday, OCTOBER 2 at 9am! Don't delay as tickets sale out quickly every year! Tour tickets are $15 for adults and $10 for children (under 16) and are first come, first serve. Tickets available at the CVB only. Due to the high demand, there is a maximum of four tickets per person.
For more information and ticket purchase, please contact the Milledgeville Convention and Visitor Bureau at (478)452-4687. The CVB office is located at 200 West Hancock Street and is open Monday – Friday, 9am – 5pm and Saturday, 10am – 4pm.
####

For more information:   
Linda Bailey
                                                                                                            200 West Hancock St.
                                                                                                            478-452- 4687 p
                                                                                                            478-453- 4440 f
                                                                                                            linda.bailey@windstream.net