Statewide program rewards downtown development successes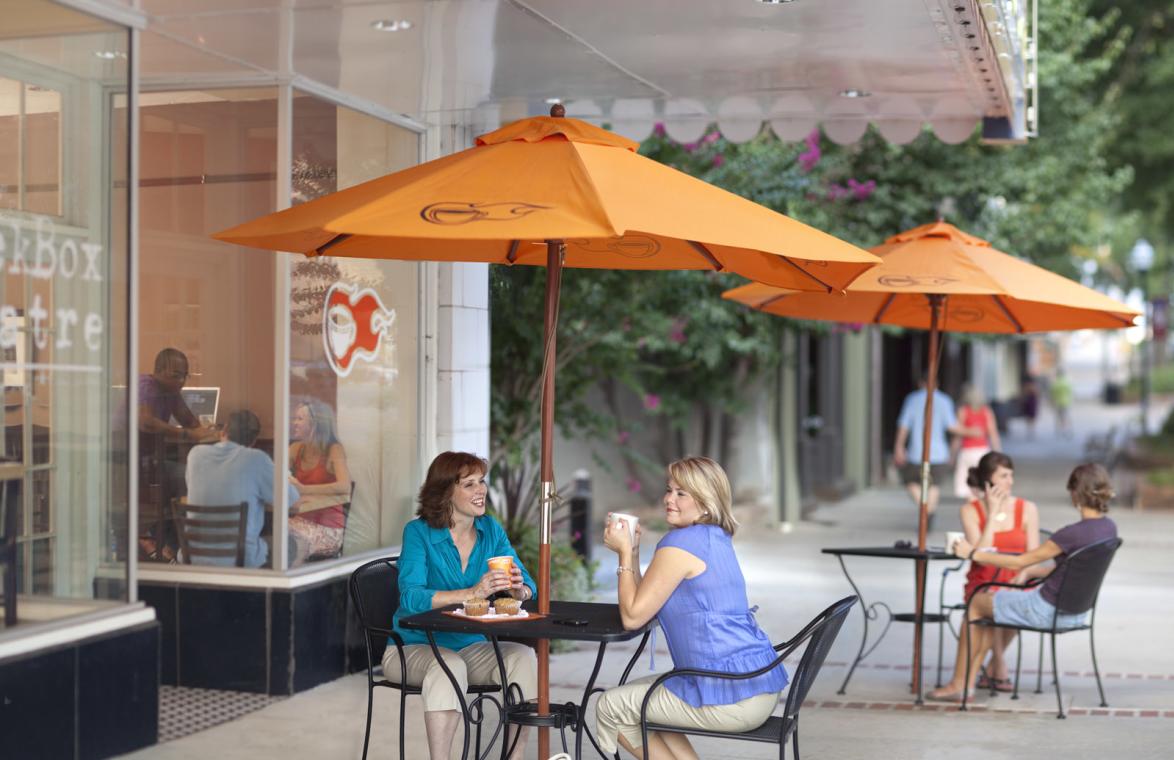 Atlanta, GA (April 4, 2017) – The Georgia Department of Community Affairs (DCA) announced today that 8 new Georgia Main Street Cities will become part of the current Georgia's Exceptional Main Street (GEMS) Program. These communities join 8 existing programs as proven leaders in downtown development. Together, each of these 16 cities has been carefully selected due to the overwhelmingly positive impact that the Main Street Program has had on its local historic district. From new businesses and job creation, to rehabilitation projects and downtown housing, these communities have set themselves apart with their annual economic impact numbers and focus on historic preservation.
Of the 94 Main Street programs that participated in the highly competitive annual assessment process, only 16 cities stood out amongst the rest. Collectively, they represent 473,200 Georgia citizens and 8 service delivery regions. The selected cities are:
Bainbridge, Newnan, Brunswick, Rome, Columbus, Statesboro, Dahlonega, Thomasville, Greensboro, Tifton, Madison, Toccoa, Milledgeville, Tybee Island, Moultrie and Valdosta
"These communities are united by common attributes that help make them the strongest commercial historic districts in the state – a strong commitment to historic preservation and planning, stable leadership and active municipal support," said Jessica Reynolds, Director of the Office of Downtown Development at the Georgia Department of Community Affairs (DCA), which houses the Georgia Main Street program.
As GEMS communities, these Main Street programs gain access to special one-on-one technical services offered by the Office of Downtown Development, such as strategic planning sessions, board retreats and work plan development, along with scholarship opportunities and discounted rates for training and design services.
CONTACT:
MaryBrown Sandys, Director of Marketing & Communications
Georgia Department of Community Affairs
(o) 404-679-0661
marybrown.sandys@dca.ga.gov
###
About The Main Street Approach®:
The Main Street Approach® is a proven methodology that empowers communities to utilize their distinctive assets, such as their independent businesses and historic character, to revive their commercial districts, strengthen local economies and increase civic engagement. Since 1980, the Main Street Four-Point Approach® to downtown revitalization has been used by more than 100+ communities statewide to create more than 70,000 net new jobs and stimulate a 4.5 billion dollar private/public investment.
About the Georgia Department of Community Affairs:
The Georgia Department of Community Affairs (DCA) partners with communities to create a climate of success for Georgia's families and businesses through community and economic development, local government assistance, and safe and affordable housing. Using state and federal resources, DCA helps communities spur private job creation, implement planning, develop downtowns, generate affordable housing solutions, and promote volunteerism. DCA also helps qualified low- and moderate-income Georgians buy homes, rent housing, and prevent foreclosure and homelessness. For more information, visit www.dca.ga.gov.