Milly On My Mind Box
Stay connected with your favorite small town with our Milly On My Mind Box! Perfect for alumni, graduates or incoming students, this box is full of local favorites and is guaranteed to keep the southern charm of Milledgeville top of mind.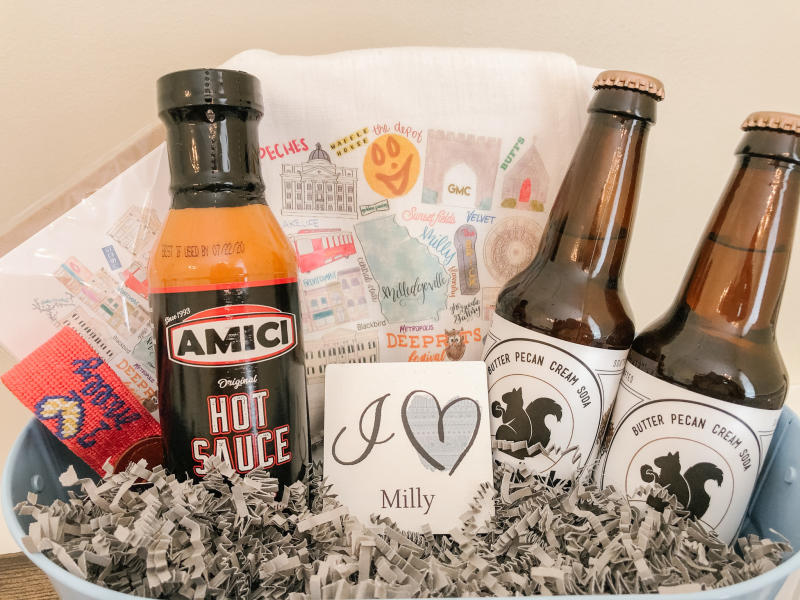 Enjoy the following items in each One In A Milly Box:
Milledgeville Tea Towel - Keep Milly on your mind
Wilson Harper Note Cards - Perfect for thank you's
AMICI Hot Sauce - When you need a favorite fix!
I Love Milledgeville Magnet - Show love for your home away from home
I LOVE Milly Keychain - Keep Milly with you always
New Creation Soda Works(2) - Cheers to you!
Cost: $44.99 + S&H
To place your order for curbside pickup from the Welcome Center, please email info@visitmilledgeville.com
Within your email please let us know your box interest, name and phone number. We will then contact you to arrange payment and curbside pickup. Pickups are available Monday, Tuesday and Wednesday.