Masonic Hall
Built in 1834 by John Marlor, it is the oldest Masonic Hall still in use in the state of Georgia. Done in the High Federal architectural style, this building boasts of a very rare three story unsupported circular stairway with a skylight above.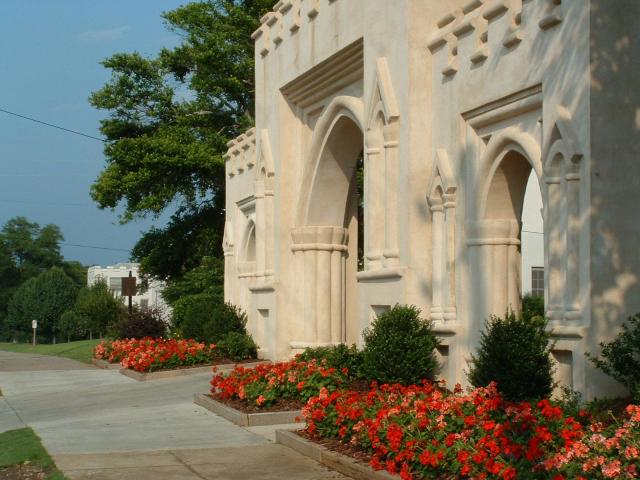 Georgia Military College Gates
The gates at the north and south entrances to Georgia Military College were built after the Civil War using bricks from the arsenal that was blown up by Sherman's troops during their infamous visit to Milledgeville.
Georgia College & State University
As you walk around the campus of GC&SU, you certainly can't miss the charming details such as the Corinthian columns, landscaped lawns and towering oaks. The historic main campus offers visitors a living history lesson dating back to its founding in 1889.