This fall, the spirits are taking over Milledgeville with spooktacular tours and activities that you won't want to miss. Everything from Ghost Tours to haunted houses, this town has a variety of exciting adventures for everyone to enjoy! Here are spine-tingling activities to do this October:
MILLEDGEVILLE GHOST TOURS
Embark on the eerie walking tour through downtown Milledgeville, hearing ghoulish stories about the ghosts that occupy the area. Select Saturdays in October, your guide will lead you through downtown at 10 a.m., telling you spine tingling stories that you will never forget. As you pass several homes and buildings where ghosts still haunt today you may just feel a touch or chill from a banshee or the spirit of an infamous murderer that roams the streets of Milledgeville. During the Milledgeville Ghost Tour you will hear sinister stories as you visit places that ghosts still haunt to this day. 
THRILLER 5K
Are you ready to run for your life and to get your heart pounding? Join ZTA (and the zombies) as they host the frightfully fun Thriller 5K on Friday, October 21st. Kicking off at sunset in the Pecan Grove at the historic Central State Hospital campus, the Thriller 5K loops racers through the most historic and iconic points on campus. Runners beware - for a fun Halloween twist, zombies chase the racers around the 5K loop.
DEATH: AFTER DARK
Back by popular demand, Georgia's Old Governor's Mansion presents Death: After Dark. This specialty tour will focus on the deathways of the 19th century and is intended for mature audiences and may not be suitable for young children. The tour will be offered on Friday, October 29th at 6:00 and 7:00pm. Advanced ticket purchases are required. Tickets are $12 for adults, $8 for seniors, and $4 for students. Please call 478-445-4545 to reserve your spot for this after dark Mansion tour!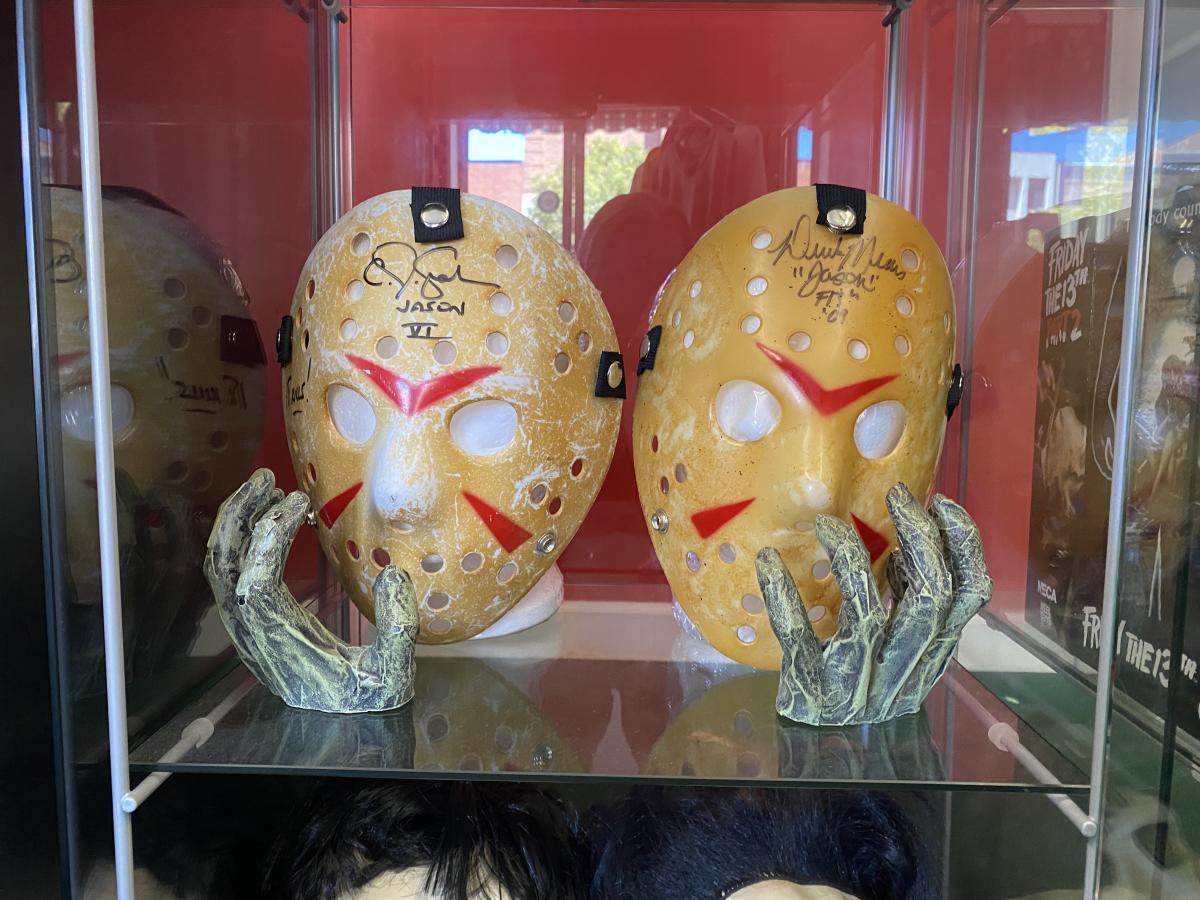 SHOP C.J.'S Cards & Collectibles
There is no better time of the year to turn off all the lights and watch a horror movie, but we think we can take that experience one step further. Downtown Milledgeville is home to C.J.'s Cards & Collectibles, a shop that is full of all genres of cards, signed memorabilia, and more. They also have memorabilia from various popular scary films, like signed masks from the Halloween movie or Friday the 13th. They also have collectible posters from series like Saw and Scream. Be sure to stop in, but warning just looking around may cause those full-body chills. 
LESS FRIGHTENING FOR LITTLE GHOULS & GHOSTS
On Friday, October 28th starting at 6 pm Central State Hospital is hosting "Night in da Ville." This fun event is open to the community for Halloween themed activities including a haunted trail ride, trunk or treat, haunted theater house, music, games and more! This is a free Trunk or Treat event with food, fun and music! Reservations and a $15 admission to attend the haunted house and trail ride! 
Interactive activities for the whole family including hay rides, kids-n-clay, fun with microscopes, guided hikes, animal tracks and more will take place at Lockerly Arboretum for Family Fun Day. This free event, open to all ages, will take place on Saturday, October 29 from 9 am - 1 pm.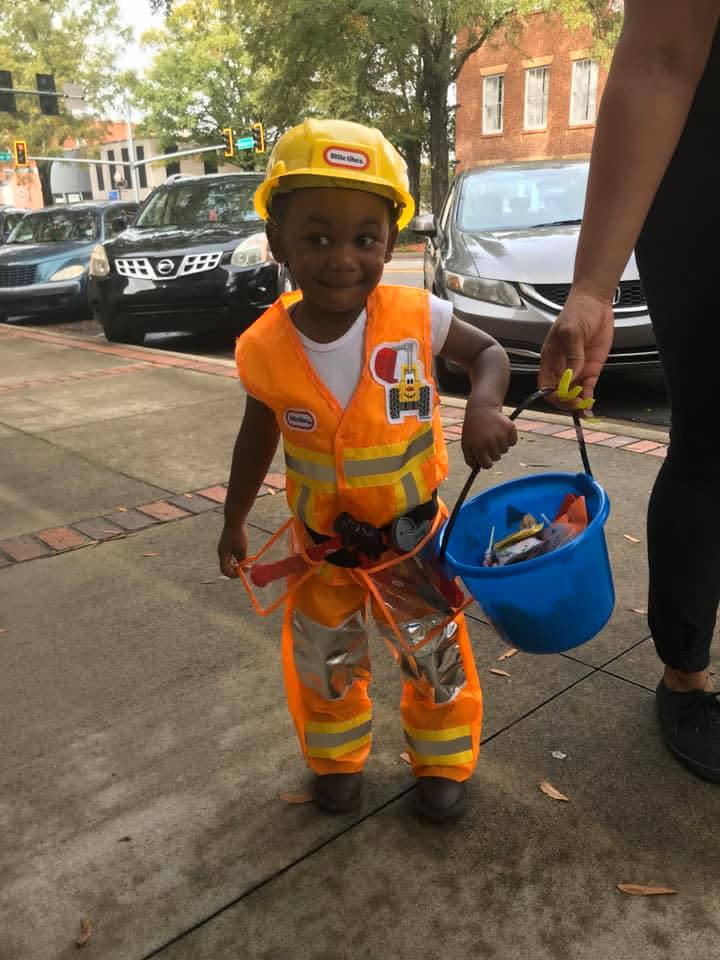 On Monday, October 31 from 10 am - noon, downtown Milledgeville will host the Treats 4 Halloween event. Over 30 businesses will have a flyer in their window along with a balloon outside to help you find them. Characters will be on hand for photo's and assistance, as well as decorations and plenty of candy. The kids will have a wonderful time Trick-or-Treating downtown Milledgeville. 
SELF-GUIDED SPOOKS
Explore our historic district for ghostly encounters at your own pace. From the spirit of murderers buried at Memory Hill Cemetery to a Welsh spirit who followed an immigrant family across the Atlantic to the city's infamous Homestead House, Milledgeville has its fair share of haunted tales and local legends. 
Walk past these homes, if you dare! 
Don't miss out on all the ways you can get spooked this fall--hope you can handle it!