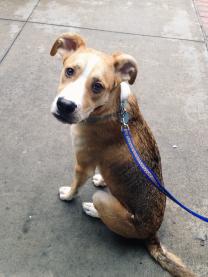 Fido is welcome in Milledgeville as the people of Milledgeville take their pets very seriously. Students can be seen lounging on Georgia College's campus, locals walk their dogs around the downtown areas, and many places in Milledgeville cater to pets and their needs. Milledgeville is unique in the amount of parks and trails it offers, begging dog owners to take their dogs outside and enjoy the beauty of our pretty little city. If you're planning to stay the night here in Milledgeville, your pet can stay at a few select hotels and even enjoy a night out to dinner. If something were to happen to your beloved furry friend while here in Milledgeville, we have many veterinarian hospitals in town that cater to all animals and their needs.  Milledgeville wants you and your dog to come play with us!
The Oconee River Greenway offers a unique experience that is actually a new addition to this area: the dog park. Every weekend, the dog park is full of friendly pooches and their owners, lounging in the sun and enjoying the outdoors. With two separate sections, small dogs and large dogs can choose which side of the fence to play on in order to provide safety of the dogs and a peaceful set of mind for the owners. The dog park provides two large water fountains, for the pups to grab a quick drink or splash in on those warm, Georgia afternoons. Surrounding the dog park is over five miles of walking trails, all centered on the beautiful Oconee River. The Oconee River dog park is becoming one of the most popular hangouts in Milledgeville, where owners can come and relax with their friends knowing that there dogs are safe and having a fun time frolicking with other local pups.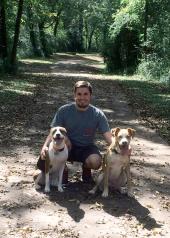 Another fun park for pets and their owners to play in is Bonner Park, located right next to the dorm row of Georgia College. Bonner Park is referred to as "The Pit," because of how it is set up. The playgrounds, fields, basketball courts and large picnic area are all nestled in a valley, which the running track and parking lot are all set on top of the hill that runs around the park area below. Bonner Park is also a common place to catch many pet owners throwing tennis balls or running around with their pooches. Bonner Park is closer to town, making it a shorter drive from the hotels of Milledgeville. It does not, however, offer the same scenery as the Oconee River Greenway does.
   If you are planning to bring your dog, cat, or other furry friend to Milledgeville, there are a couple of hotels and even restaurants that allow pets to accompany their owners! Gringo's Taqueira in downtown Milledgeville is the only restaurant in the downtown area to offer outdoor seating year-round so owners and their pets can enjoy tacos and margaritas while watching the hustle and bustle of Milledgeville. Amici also offers outdoor seating in the summer time, so you and you furry friend can enjoy fresh Italian food in a fun atmosphere. If you want to stay closer to the residential parts of Milledgeville, Mellow Mushroom offers stone-baked pizzas that are served in their outdoor seating area for those with their pooches. Hampton Inn and Holiday Inn are the two hotels in town that are pet-friendly, and both are easily accessible on the main thoroughfare of Milledgeville, North Columbia Street.
   Milledgeville is a very pet-friendly city, with hotels, parks and even restaurants that cater to all types of pets. Both the Oconee River Greenway and Bonner Park offer fun and safe environments that are well maintained and looked after. We can't wait to see you and your furry friend here in our city full of fun!