It is officially the week of National Margarita Day, and we have the perfect way to celebrate. With tacos! Milledgeville has a huge variety of restaurants and food, and who doesn't love a good taco? Here is your guide to the tacos to try in Milly.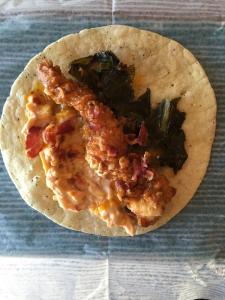 Gringo's Southern Gentleman
Gringo's has a wide variety of tacos including our favorite, the Southern Gentleman, that includes fried chicken, bacon, collard greens, BBQ sauce and pimento cheese. For a more classic taco choice, we would suggest the Grilled Steak Taco with thin sliced ribeye, onions, green bell peppers and topped with queso. For the best deals head out on Monday for the 3 for $5 roasted chicken and ground beef taco special or Taco Tuesday for $2 taco specials and $8 wells.
El Tequila's Carnitas
Although this menu item is not listed as a taco at El Tequila, it comes with warm tortillas so you can make your own, and it is absolutely amazing. If you have never had carnitas, expect slow-cooked fall-off-the-bone pork with rice and beans on the side, wrapped in a soft taco with shredded lettuce and chopped tomatoes. Complete it with a peach frozen margarita, and you will never want to leave!
Velvet Elvis' Blackened Shrimp Taco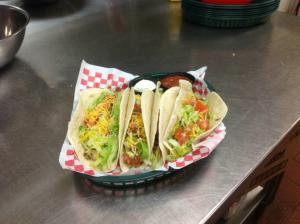 The Velvet Elvis is well known for their amazing burgers, but have you ever tried their tacos? The regulars love the Blackened Shrimp Taco and say "It has the perfect arrangement of toppings that is completed with yummy cilantro sour cream, and the blackened seasoning adds a little kick." What more could you ask for?
El Amigo's Taco's al Carbon
If you are searching for an authentic Mexican meal with all the stops, try the delicious Taco's al Carbon from El Amigo. It comes with two rolled tortillas filled with the fajita steak or chicken, and served with rice, beans, pico de gallo, lettuce and guacamole. After this meal, you will be a regular customer.
Los Magueyes' Taco Salad
Los Maqueyes is the go-to place for Lake Sinclair locals. For anyone looking for a variety of food on one plate, we would suggest the Fiesta Taco Salad. It has steak, grilled chicken and shrimp with lettuce, sour cream an avocado, all topped with the delicious queso.