Want to go on an adventure and take your pup? Milledgeville is the perfect place to go!
Meet River, a Goldendoodle that lives here in Milledgeville and your guide to all things dog friendly.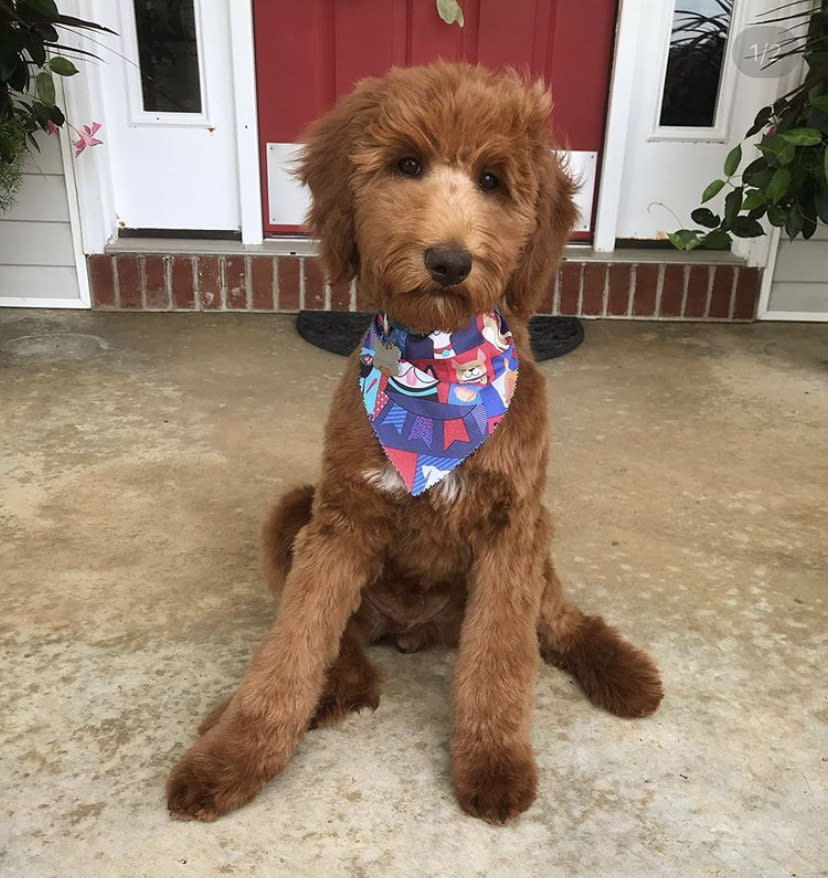 One of River's favorite places to run around and play is the Oconee River Greenway, located on East Green Street along the Oconee River. If you're looking for a great stretch, the Greenway is a hotspot for dog owners that offers an assortment of paved walking trails, nature paths, boardwalks, river access and fishing spots all surrounded by beautiful, natural scenery. Trails around the Greenway range from 0.63 miles to 0.69 miles or 1.1 miles. Those pups looking to burn off some extra energy will love the fenced-in dog park for pets to play off of their leash or the shallow sandy river access where they can jump around and splash. Another added bonus, there are plenty of picnic tables, seated river overlooks and shaded spots around the Greenway for pups like River (or his owner) who get a little hot and need a rest!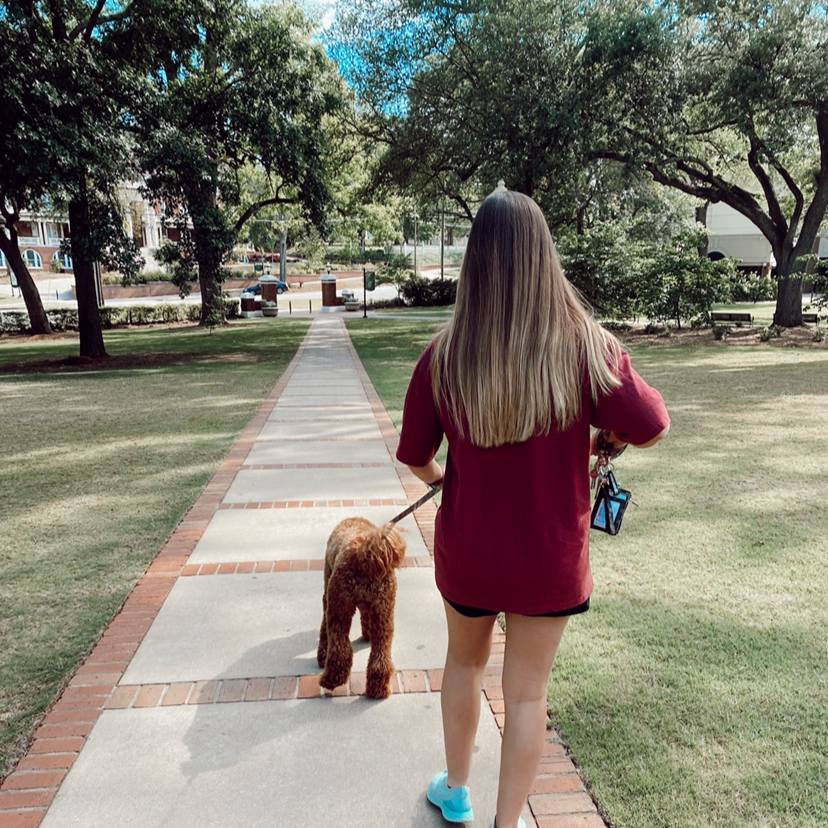 The Georgia College campus is another beautiful place to take your dog. The architecture is a must-see as visitors can find columns, arches, windows and gables throughout the campus. The college welcomes visitors and their pets on the grassy areas and sidewalks surrounding the campus. There are many students who take their pups to front campus to play a game of catch on the large front lawn. There are many types of flowers surrounding the campus that resemble a beautiful native southern garden. River loves to walk on campus, smell the flowers, and see all of the beauty Georgia College offers.
Looking to spend more time outdoors? Lockerly Arboretum, located a few miles south of town, allows dogs on a leash throughout the grounds and trails, except within the historic home Rose Hill. Lockerly Arboretum boasts 50 acres to wander through shrubs, trees, rhododendrons, a conifer collection, and an extensive camellia collection. Bring a picnic to enjoy a peaceful lunch at the tables near the pond. This is the perfect place to take your pet for a nature walk.
Lake Sinclair is a hot spot for many visitors throughout the summer. Encompassing 15,300 acres of winding coves and several vast stretches of open water, if you or Fido need to cool off, just jump in! Milledgeville offers pet-friendly boat rentals so you can take your pet for a boat ride while enjoying the warm sunshine and the refreshing lake. JereShai Rentals allows dogs on Pontoon boats as well as any rental from Sinclair Marina, but there may be a clean-up fee if there are any messes or excessive amounts of fur left on the boat. River is the happiest when he goes to the lake!
Pink Poodle Pets, located in downtown Milledgeville, offers professional dog grooming, natural foods and treats, and accessories for pets. It is River's favorite place to get yummy treats and a fresh new look. Your furry friend can get a haircut, toy, and accessory all at the same time!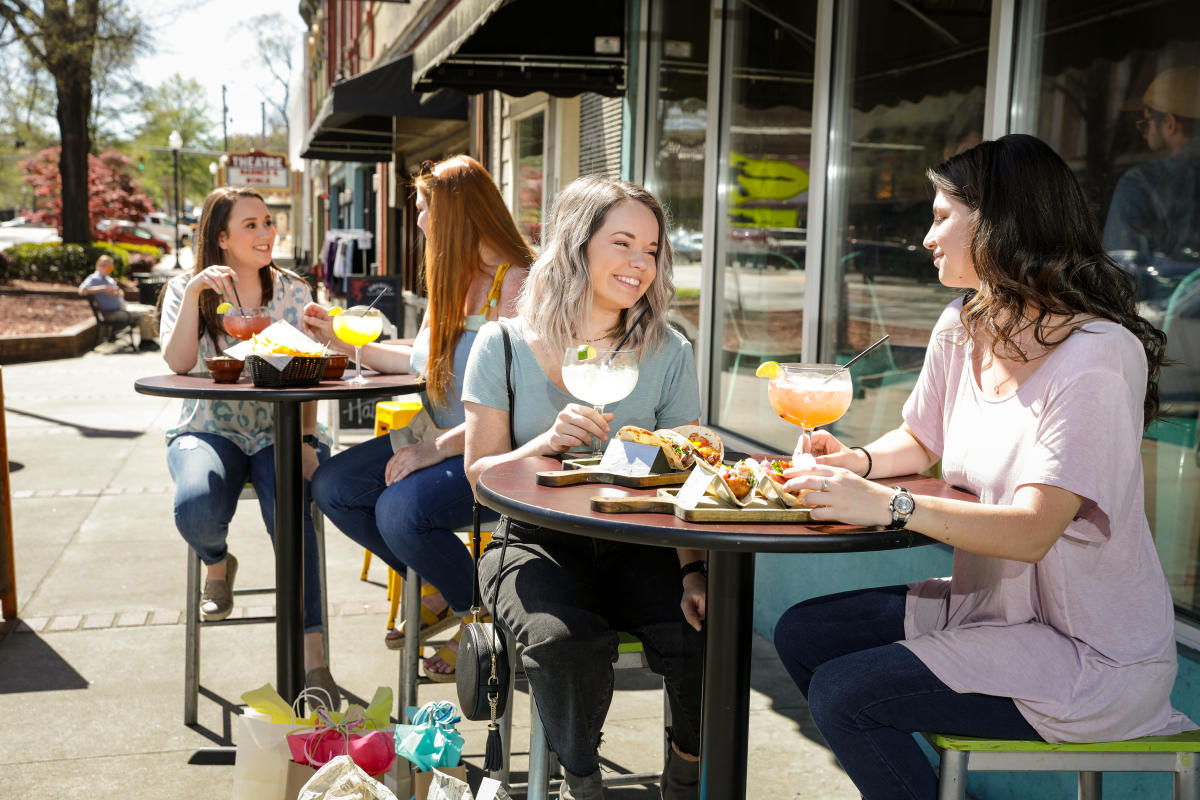 With your favorite furry friend in town, Milledgeville has a variety of street dining making lunch or dinner out with your four-legged pal quite easy! Bollywood Tacos, located in downtown Milledgeville, is River's perfect place to grab a bite to eat with his top human. The restaurant offers outdoor seating, a yummy menu featuring Mexican-Indian fusion tacos and cool, refreshing margaritas. The Brick and Amici also currently offer outdoor seating and have the best pizza and wings in town!
The Hampton Inn, located on North Columbia Street, is the perfect place to stay overnight. It is a pet-friendly hotel that offers free hot breakfast and Wi-Fi during your stay.
Just because you're traveling doesn't mean you have to leave your pets behind.