Our sweetest summertime traditions are here! Local favorites include cooling off your sun-kissed-skin in the open waters of Lake Sinclair, kicking back with a margarita at Bollywood Tacos and roaming the pine forests of Bartram. Here are 10 fun ideas to fill your summer bucket list in Milledgeville.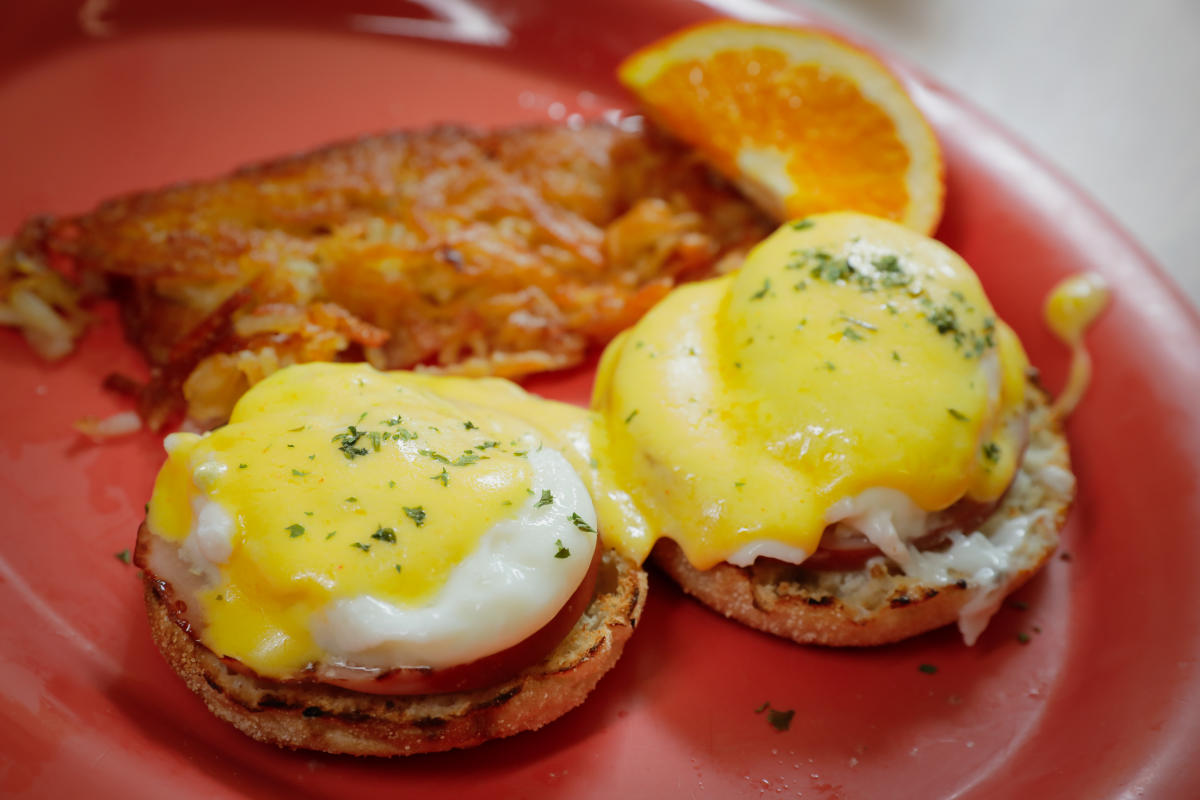 1. You might think you've had the best eggs benedict… that is until you taste the eggs benedict at The Local Yolkal. You'll thank us for the recommendation as you sample this tasty breakfast which comes in seven different varieties and was named one of the best plates "Locals Love" in Georgia! Located in Downtown Milledgeville, Local Yolkal offers all the breakfast and brunch options that your heart could desire. We'll raise our mimosa to that! 
2. Queue up your favorite song, put on your headphones and get ready to let your pedals do the talking. Located only a few miles outside of Milledgeville, Bartram Forest is full of winding trails, pine trees that touch the sky, and trickling creeks. The trails are perfect for biking, jogging, or simply just taking a walk, but our favorite method of travel through Bartram is on a bike. Bike rentals are available from Oconee Outfitters.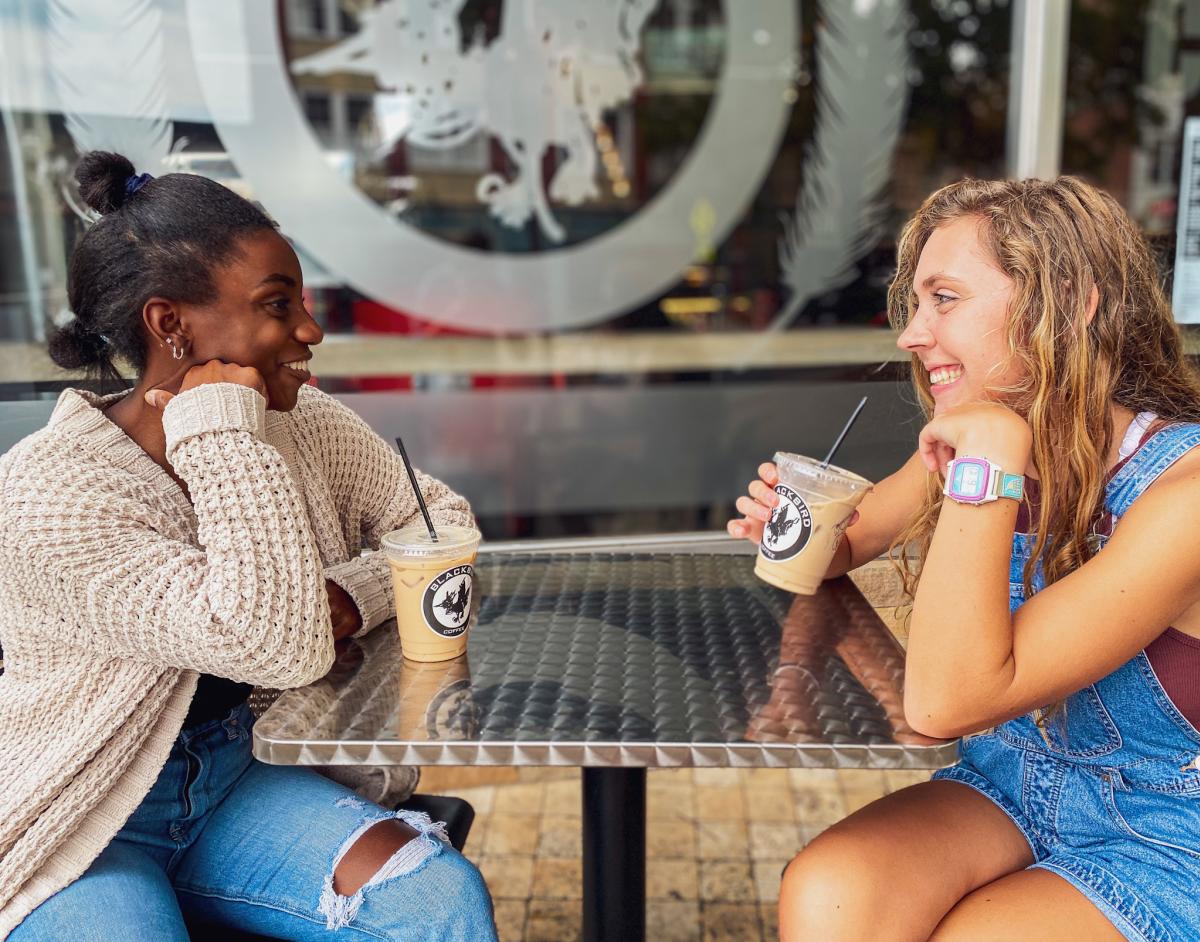 3. Located in downtown Milledgeville, Blackbird Coffee roasts their coffee in-house and has a menu sure to satisfy even the pickiest of coffee lovers. Nothing beats an iced vanilla latte or a berry pom'ade (for non-coffee lovers) from this rustic little coffee shop. We might be a little biased but Blackbird Coffee is the best coffee shop East of the Mississippi. 
4. The rushing waters of the Oconee River are beautiful, but they are even more beautiful when you're flowing in it. Kayaking down the Oconee River is one of those activities that is sure to bring peace to your inner soul. The Oconee River Greenway offers a boat ramp with easy access to the river. Don't have a kayak? No worries! Check out Oconee Outfitters or Mac's Yak Kayak Rental. Trust us, your summer will not be complete until you've made it down the Oconee River. 
And if your family isn't looking to get wet, the Greenway offers miles of paved trails for bicycling, tricycling, walking and blowing bubbles!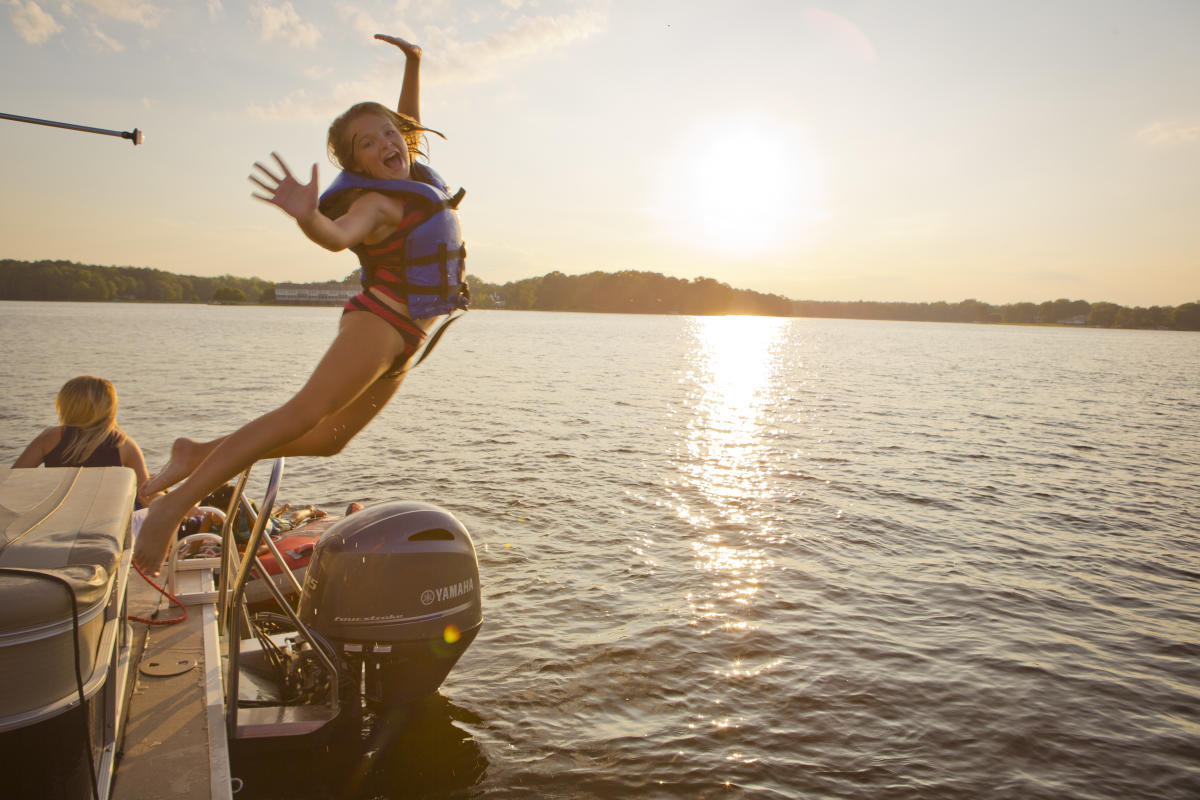 5. Milledgeville summers are known to get a little warm. The best cure for summer heat is the rushing winds on Lake Sinclair as you're cruising across the water on a boat. Lake Sinclair is 15,300 acres of coves and open waters. It is a family friendly lake with easy access to fishing spots, swimming beaches, scenic views, and places to camp. Looking for a place to rent a boat? Try out Sinclair Marina, Twin Lakes Jet Ski, or JereShai Lakeside. 
6. Throw on your comfiest walking shoes, because It's been decided that the best way to view Milledgeville and it's beauty is on your feet. There are sights you simply would not be able to soak up if you were in the car. Be sure to snap a selfie with one of Milledgeville's greatest architectural gems, Georgia's Old Governor's Mansion. The towering columns will make you feel so small. Grab a self-guided historic walking brochure at the Milledgeville Visitor's Center and get ready to engulf the breathtaking beauty of over 40 historic homes.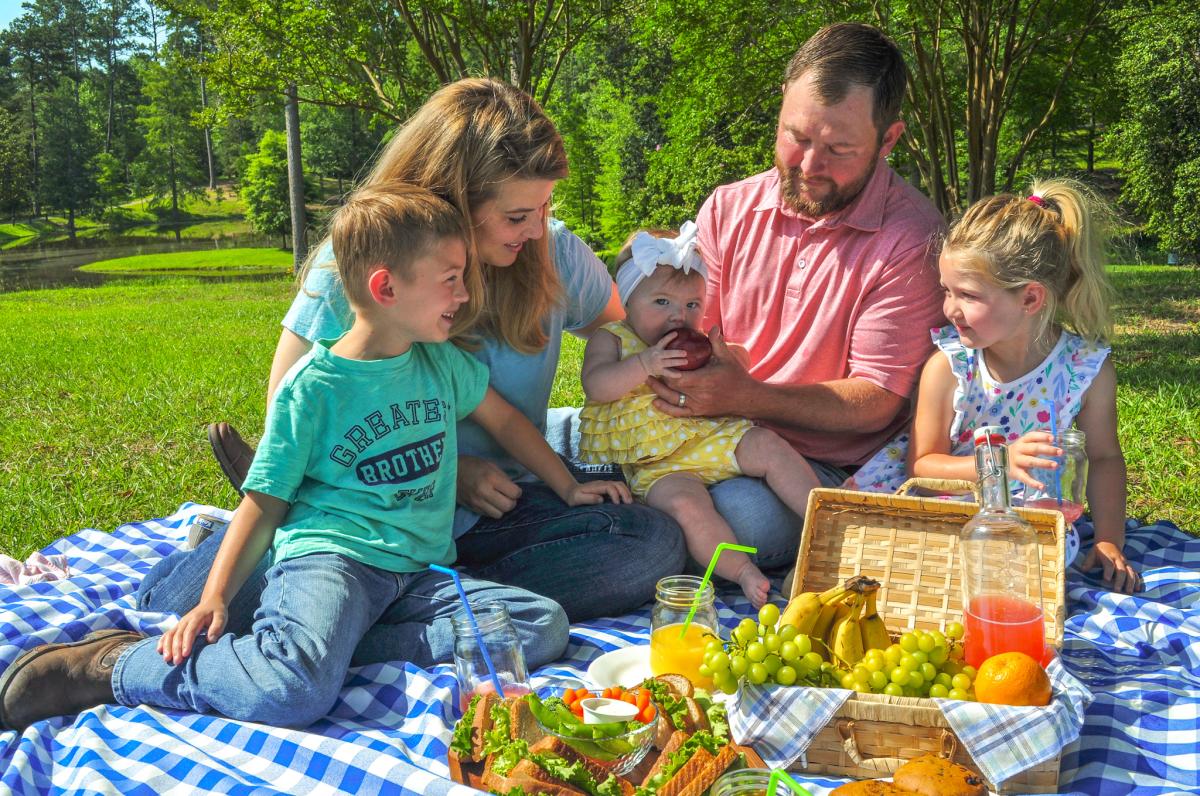 7. Want to switch up your usual lunch routine? Here's an idea… pack your favorites or pick up take-out from one of Downtown Milledgeville's mouth watering restaurants and bring it for a picnic at Lockerly Arboretum. Lockerly is the perfect place for you to sit back and relax in a shady picnic spot on over 50 beautiful acres. If your kids are in tow, Lockerly has room to roam. Check out our kid-reviewed Mini-Adventure of Lockerly Arboretum. 
8. Formally known as Jackson's on Sinclair, Ole' Chobys is the perfect place to go if you're in the market for a brew and a view! You can hop out of the lake and straight onto the newly renovated back deck of  Ole' Chobys. If you're not much of a beer drink, they also have a wide array of wines and cocktails!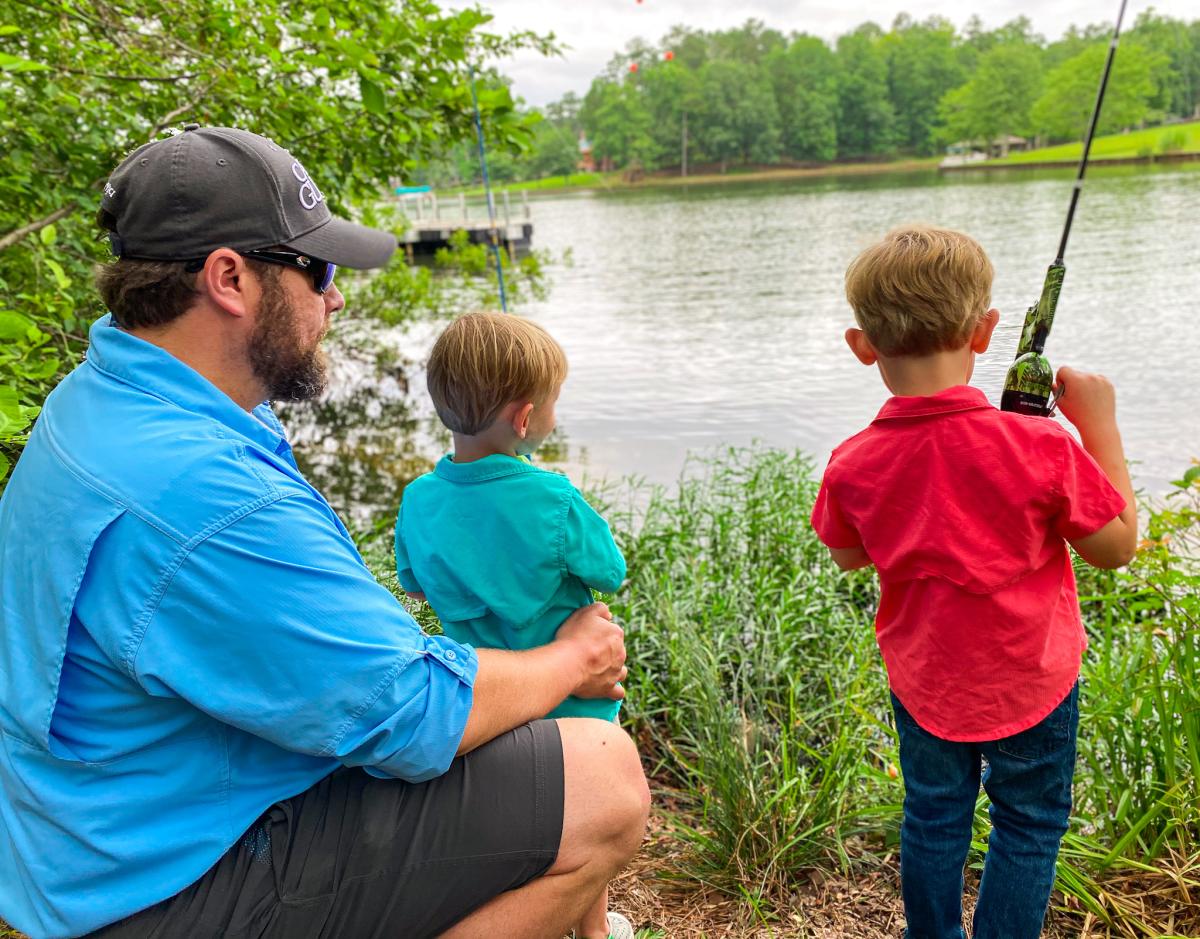 9. Satisfy your fisher's soul by reeling in a big one at Rocky Creek Park. Rocky Creek Park is located on Lake Sinclair and has so much to offer. Due to COVID-19 concerns, currently on the second entrance is open, but it includes all you need to catch a big one! A boat ramp, picnic area, a walking trail and banks to fish from are available to the public. The entire park offers a shaded pavilion, vending machines, restrooms, grills, swimming beach, playground, and a fishing pier which we hope open soon. If you're fishing for largemouth bass, channel catfish, black crappie, bluegill, redbreast sunfish, and so much more then Rocky Creek Park is exactly the place you want to be. Rocky Creek Park is open daily to the public from 10:00 a.m. to 7:00 p.m. There is a $5 parking fee.
10. I think many of us can agree that the best way to close a day is with a refreshing cocktail. Correction… a Bollywood Margarita. Bollywood Tacos is a quirky little taco shop with big flavors located in Downtown Milledgeville. Bollywood has an extensive list of margarita flavors ranging from classic to blackberry so you are sure to find your favorite.