Milledgeville may be small but the art scene certainly isn't, thanks to exhibits at galleries like Ennis Hall and the John Marlor Arts Center. Get in on the creativity by viewing local and nationally renowned artist exhibitions, or by submitting your own art to be displayed in the gallery halls of Milledgeville!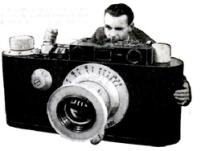 The John Marlor Arts Center, part of Milledgeville Allied Arts, is getting ready to host the ninth annual "The Big Click" photography competition and exhibition. Featuring photographs from local and regional artists, entries to the exhibition will be accepted November 16 – 20 from 9 a.m. to 4:30 p.m. at the Marlor House. Want more info on how to get involved with this annual part of Milledgeville's art culture? Head to milledgevillealliedarts.com. Want to see the winning photography? A reception will be held at the Marlor House on December 6 and will be open to the public from 1 p.m. to 3 p.m. Plus, the winning photos will be on display through January 8, 2016.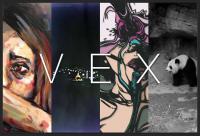 Another perfect way to get engaged with the art community in Milly is with a visit to the Ennis Hall Gallery on the Georgia College campus. With exhibitions from artists around the region and nation, the gallery is new, modern, and open for visitors Monday through Friday, 9 a.m. to 5 p.m. This fall and winter, experience "VEX." The exhibition features four senior art students from Georgia College and gives the community and visitors a chance to view locally produced styles and aesthetics. The exhibit runs until December 6, with a reception and artist talk at 5 p.m. on November 12 in the Ennis Hall Gallery.
Whether you produce art, enjoy discussing art, or want to learn more about art, Milledgeville has the resources to help you engage with the creative community in each of these ways. The town may have an old soul, but she also has an innovative and artistic spirit.