Rumor has it that the spirits of restless souls buried in Memory Hill Cemetery still roam the streets of Milledgeville. From horrific tales to local legends, we bring you this spooky guide on the city's permanent residents, so you can be prepared in case you were to accidentally stumble across one. Introducing Milly's ghosts…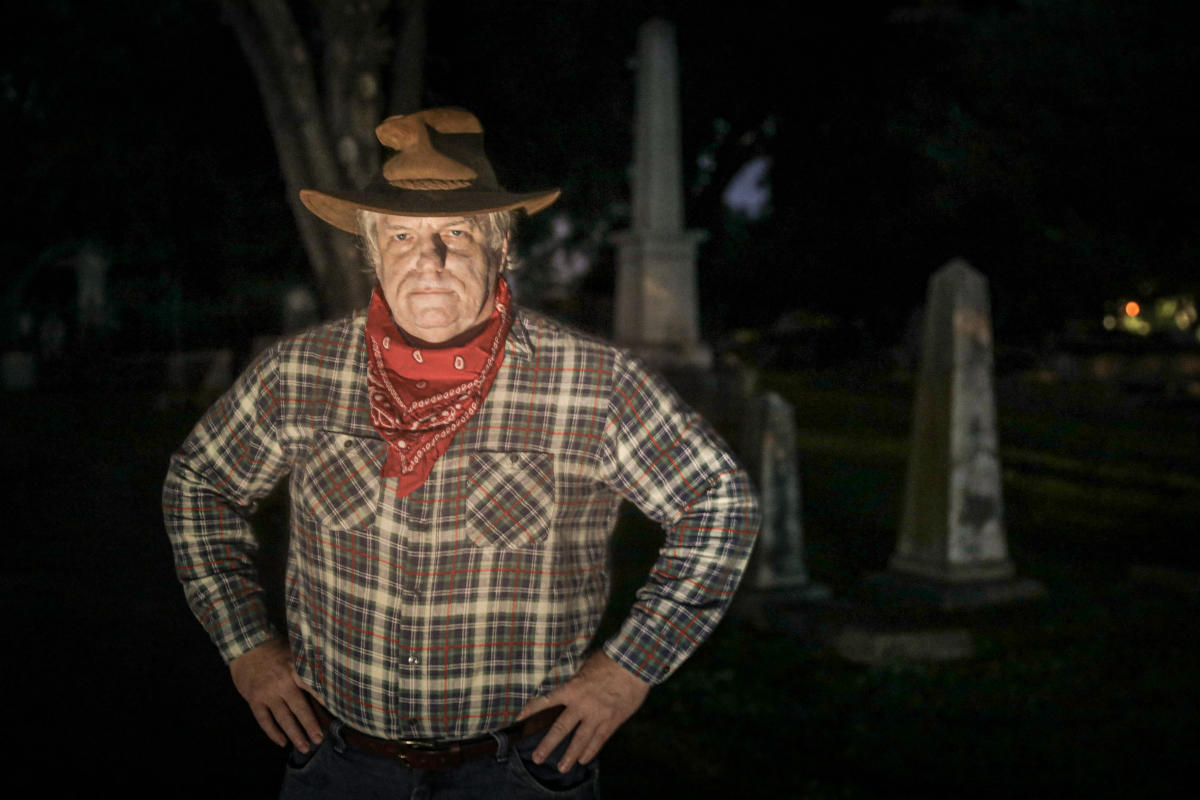 Bill Minor
A bandit notorious for outwitting jail cells and even death itself, Bill Minor spent the turn of the century as one of the most famous train robbers of all time. At the age of 13 he left his Kentucky home and headed west. Over the next 30 years Minor spent time in and out of California's prisons for stagecoach robbing. Eventually stagecoaches became a thing of the past for him and he set his sights on the railroad. In 1904, he intercepted a train in Canada, walking away with $7,000 dollars of gold dust, $900 cash and a $50,000 bond. In due course, he was apprehended for this too, and managed to escape once again. This man could not stay captured. 
In February of 1911, Minor and his crew made their move in Georgia and pulled off a train robbery in Hall County for which he ended up standing trial. In punishment for his crimes, Bill was sentenced to a 20 year term at the Georgia State Penitentiary in Milledgeville. In Milledgeville, Bill became a popular public figure after multiple escape attempts locally. In 1914, during his third escape attempt from Milledgeville Bill hid in a local swamp where he drank brackish water that sickened him with gastritis and led to his eventual death in the prison farm. Citizens of Milledgeville gathered funds to pay for his tombstone and burial in the local cemetery. Local legend speculates if Bill has managed to escape even the grave…
Sam Walker
A man accused of verbally and physically abusing his four wives, Samuel Walker lived in what is now renown as one of Milledgeville's most haunted houses the Walker-Breedlove-Scott-Tate-Thompson House. Known as "The Meanest Man in Milledgeville", Walker was suspected of being responsible for some of his wives and his son's deaths. Joe Walker came down with meningitis and returned home to rest and recover only to have his father refuse to believe he was actually sick. It was a "character flaw" to be sick Walker believed. Without the help of a doctor or his father, Joe was said to have fallen down his steps to his death. Whether he fainted or was pushed by his own father, remains highly questioned to this day. Residents claim to still hear thuds on the stairs as if Joe's body is still falling and Walker's footsteps as he paces the house bearing the guilt of his cruelty for all of eternity.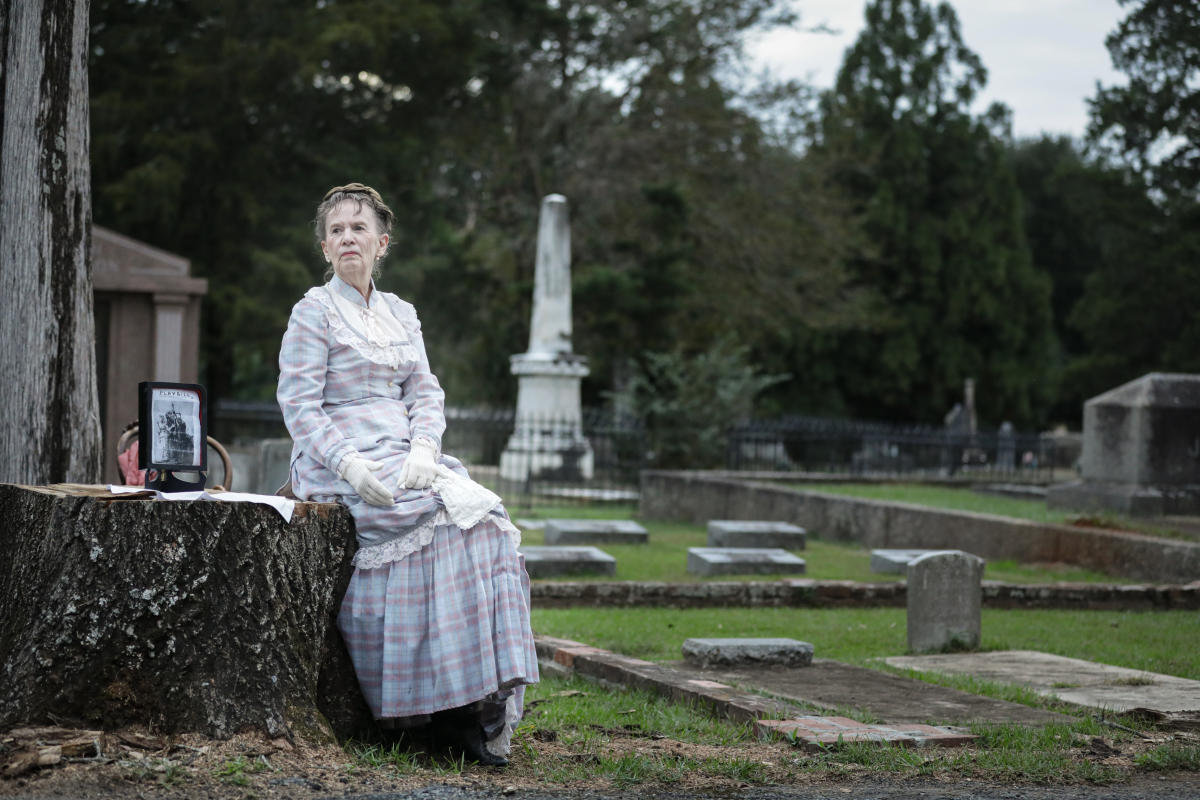 Dixie Haygood 
Famous for her special powers and talents as an illusionist, Dixie Haygood was often called "Little Miss Georgia Magnet" or "The Georgia Wonder" by those who knew her. She traveled all over the world, performing in Oprah houses under the stage name Annie Abbot. Some of her acts included using psychic powers to move pianos and lifting men from billiard cues.There are those who claim that Dixie's mysterious ways and eccentric spirit are still at work inside Memory Hill Cemetery even today. For reasons unknown, every year around Christmas time, a hole forms in the ground near Haygood and Yates plot in Memory Hill Cemetery. Maybe Dixie Haygood is still practicing her magic or John Yates who was said to have been cursed by Haygood is simply trying to get away from Haygood?  Despite workers' best efforts of filling it in, the hole continues to return each year, ignoring the cement that has even been placed to try to stop the strange phenomenon. 
Marion Stembridge
Marion Stembridge was a ruthless and troubled man, convicted of murder, bribery and tax evasion. His days were spent as a loan shark at the mercy of poor citizens in Milledgeville--earning almost a million dollars in total as a result. In an attempt to put a stop to Stembridge, a local resident, Johnny Cooper, was shot and killed at his home along with two other women by Stembridge himself. Yet Stembridge received no time for his heinous crimes. 
In the search for justice, a man by the name of Marion Ennis tried to convict Stembridge, hiring an attorney named Stephen T. Bivins to help him bring Stembridge down. It was through this effort that it was discovered that Stembridge had not been paying his taxes for well over a decade. When bribery failed to entice the men to drop these charges, Stembridge in a fit of rage, shot Ennis and Bivins above the Campus Theatre and lastly turned the gun on himself. His spirit has been said to be wandering around Milledgeville ever since, still just as persistent and ruthless as ever a man was.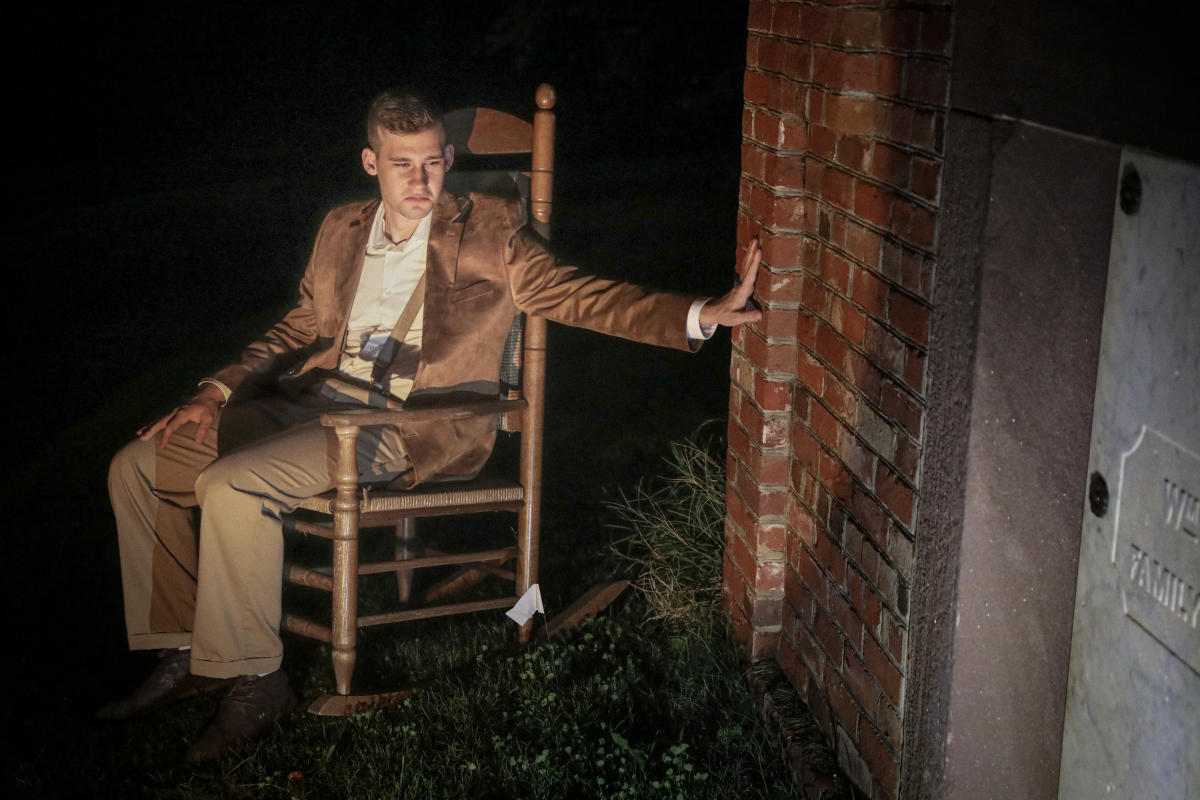 William Fish
Knock knock. Who is it? William Fish. Distraught by the sudden passing of his beloved wife Sarah, William was said to have entombed himself inside the vault where his wife lay while settling down in a rocking chair. Legend has it that if you knock three times on the entrance of the Fish Family Vault and call "What are you doing in there Mr. Fish?" you will receive an answer that says it all: Nothing. 
All of the image of "ghosts" are interpretations of the characters depicted during Visit Milledgeville's annual Haunted Cemetery Tour.