Beer, Burgers, Brisket, and history. Step into Ned Kelly's Down Under and experience it all at Milledgeville's newest Australian style restaurant. This casual pub brings fresh food and perspective to the table with fun combos like Brisket Nachos and Angus Beef Burgers. The menu is full and hopefully, your belly will be too after a delicious meal down under. If you're not in the mood to get stuffed, no worries, Ned Kelly's also offers snacks like wings and fries which can be customized to your preference. If you're searching for a great casual spot to pop in, we're here to give you a rundown on the new eatery!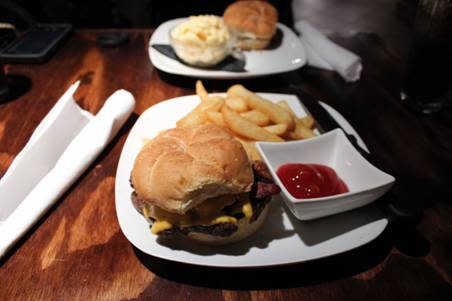 With affordable prices around $7 - $14, Ned Kelly's is sure to get you the best bang for your buck. Munch on fish and chips, home-style chicken tenders, or a sandwich. If you're looking for something new, try one of their artisan burgers. Ned Kelly's offers 6 unique Angus Beef Burgers named after famous Australians, like Keith Urban, Mel Gibson, and Hugh Jackman. These mouth-watering combos are so tasty they're famous! 
Ben Cook and Michael Taylor, who also own the Reel Grill in downtown Milledgeville, wanted to create a more casual dining space for the nights when dressing down suits the mood. Their solution, Ned Kelly's. The restaurant itself was inspired by a bit of Australian history. Ned Kelly is by far the most famous Australian bushranger. He robbed, stole, murdered and in the end, didn't get away with any of it. He is best known for wearing a homemade suit of bulletproof armor during his final shootout with the police. He was hanged in 1880. He has become a symbolic figure in Australian history, folklore, books, art and movies.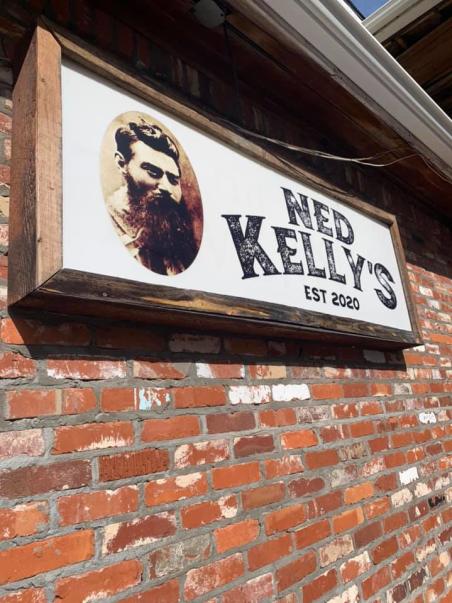 With a scandalous backstory, tasty food, a friendly staff, and great prices, Ned Kelly's adds a spirited new flavor to the Milledgeville scene. After a day out on the water or exploring town, this pub is the perfect place to kick back and relax with a craft beer. Ned Kelly's is open for lunch and dinner seven days a week downtown at 119 S Wayne St. Can't wait to see you there!