Milledgeville is always known for have amazing opportunities for your kids to enjoy their summer, and this year, Milly is not disappointing. From a Humorous Illustrations art class to Soccer Camp at Georgia College, and everything in between, your kid is sure to stay busy this summer.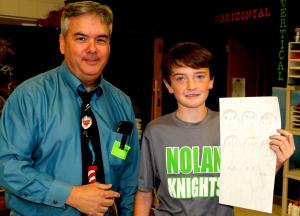 Does your kid like to draw, paint, and channel their inner artist?
Allied Arts has the most exciting lineup for this year's summer camps. They are offering several classes from the famous "Mr. Ollie," like cartooning, and humorous illustrations, and classes from Ms. Pam, where kids will explore different cultures and get inspiration from all over the world. You won't want to miss this opportunity to learn from some great southern artists! Sign up on www.milledgevillealliedarts.com.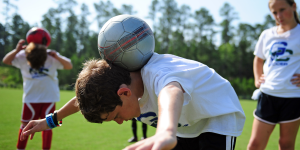 Is your child the future Babe Ruth or Venus Williams? 
Georgia College is offering athletics camps once again, and they are better than ever! Let your little athletes play their favorite sports, from soccer and baseball to tennis and swimming. Learn from the college's very own head coaches, and discover skills that your kids will have a blast with. Register at summercamps.gcsu.edu.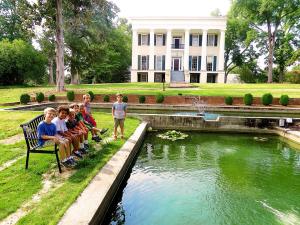 Do you have a curious explorer on your hands?
Lockerly Arboretum, one of Milledgville's most beautiful locations is hosting Camp Oliver Worley and Camp Discovery. In these camps you kids will observe wildlife, learn about natural habitats, and experience the wild outdoors! They can participate in archeological digs, and hone their outdoor skills at this adventurous camp. Find out more at www.lockerly.org/2016-camps/.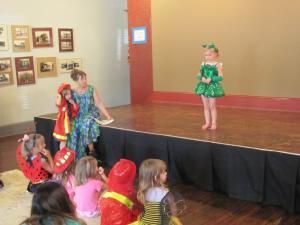 Do you ever find your child repeating lines from movies or dancing in the living room?
Let them explore their desire to act and dance at Allied Arts with Ms. Ruby! For the younger ones, singing and dancing will show your kids how to tap into their storytelling side, while the older class will focus on performance skills, with a performance for family and friends at the end. Sign up at www.milledgevillealliedarts.com.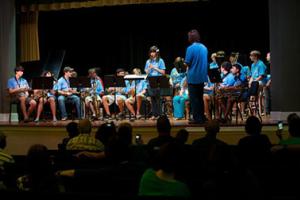 Does your middle or high-schooler strive for musical excellence?
At the GC High School Band Camp/ Drum Major Academy, your teen can get a head start on the upcoming year by fine-tuning their musical ability. With classes on chamber music, jazz, composition, performance, and drum major academy, Georgia College can offer your kid useful skill in the music world, and have them ready for the next school year! Register at http://www.gcsu.edu/artsandsciences/music/summer-camps.