Fall is right around the corner, and there's no better way to celebrate the turning of season than with a festival. This year, Milledgeville and the neighboring towns among Georgia's Lake Country will be hosting a wide range of fun, food and entertainment-filled festivals.
Each of the towns in Georgia's Lake Country (Eatonton, Madison and Greensboro) are an easy drive from Milledgeville. No matter where you're visiting from be sure to attend one for a good time guaranteed!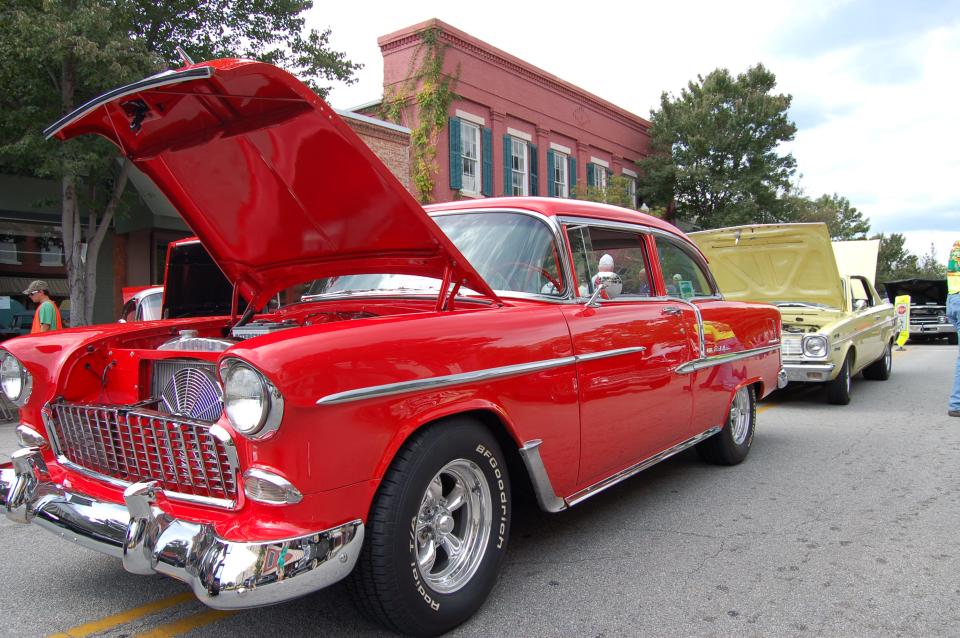 Rock 'n Roll Cruise In - Greensboro, Ga.
Take a trip back in time for Greensboro's Rock 'n Roll Cruise In on Saturday, September 15. Admire over 150 of the region's most impressive classic cars while listening to classics from the 50s and 60s, performed live by Good Vibrations Band. For information about entering your car, visit http://www.downtowngreensboroga.com/events.html.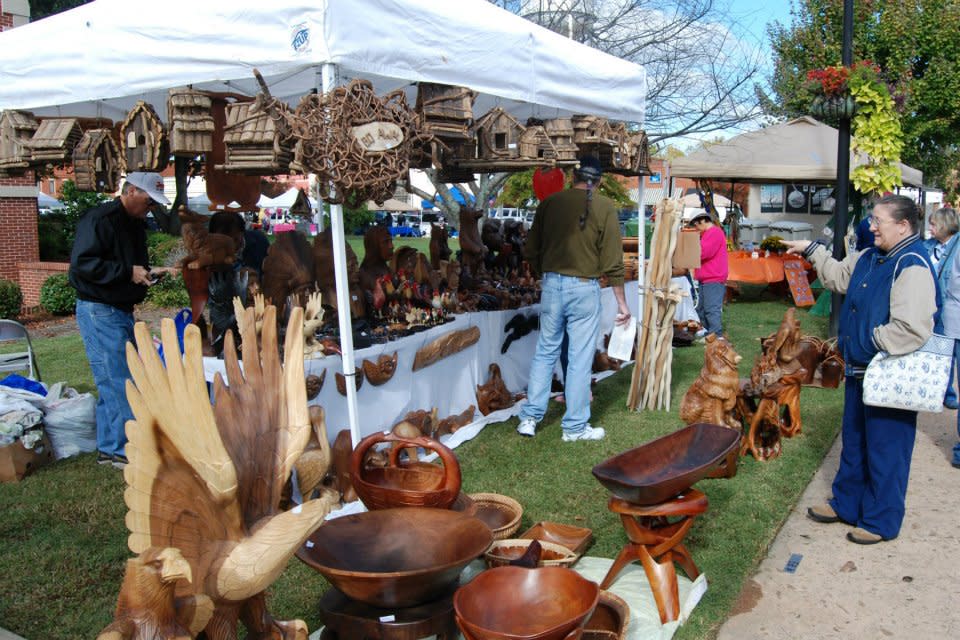 Briar Patch Arts and Crafts Festival - Eatonton, Ga.
Head over to the Putnam County Courthouse Square on Saturday, September 22 to celebrate the Eighth Annual Briar Patch Arts and Crafts Festival. From 10 a.m. to 3 p.m., food, beverage and arts and crafts vendors will populate the streets of Downtown Eatonton. Entertainment will be provided for all ages, including all-day live music and a Superhero Kids Camp. And you won't want to miss the Second Annual Firefighters Challenge! For more information, visit https://www.facebook.com/events/1888033134552222/.
Saturday in the Park - Madison, Ga.
Dress up in your favorite bell bottoms in Madison's Town Park for a 70s-themed DJ Dance Party. On Saturday, September 22, Downtown Madison will be a 70s disco dream. Bring a cooler and a blanket and get ready to dance to ABBA, the Bee Gees and Donna Summer all night long! Tickets are $10 at the door. Visit https://www.madisonga.com/index.aspx?NID=668 for more information.
Taste of Eatonton - Eatonton, Ga.
Get your tastebuds ready! On Monday, October 1, the Plaza Arts Center will host the annual Taste of Eatonton event. Booths from over twenty restaurants from the surrounding Lake Country area will be present to showcase their culinary skills and serve delectable dishes. Participate in the silent auction and enjoy music from Tim Cadiere & Washboard Road Band. Or, purchase a bottomless wine glass for only $15! Tickets go on sale September 1. For ticket prices and more, visit http://eatonton.com/taste-of-eatonton/.
Lockerly Arboretum Family Fun Day - Milledgeville, Ga.
On Saturday, October 13, bring the whole family to Lockerly Arboretum for Family Fun Day! This FREE event will host multiple arts and craft stations, such as rock painting or kids-n-clay, as well as some fun fall activities. Take a hayride through the beautiful 50 acres of preserved land and survey the scarecrows. Don't forget to vote on your favorite! For more information, https://www.milledgevillemainstreet.com/single-event/lockerly-arboretum-family-fun-day/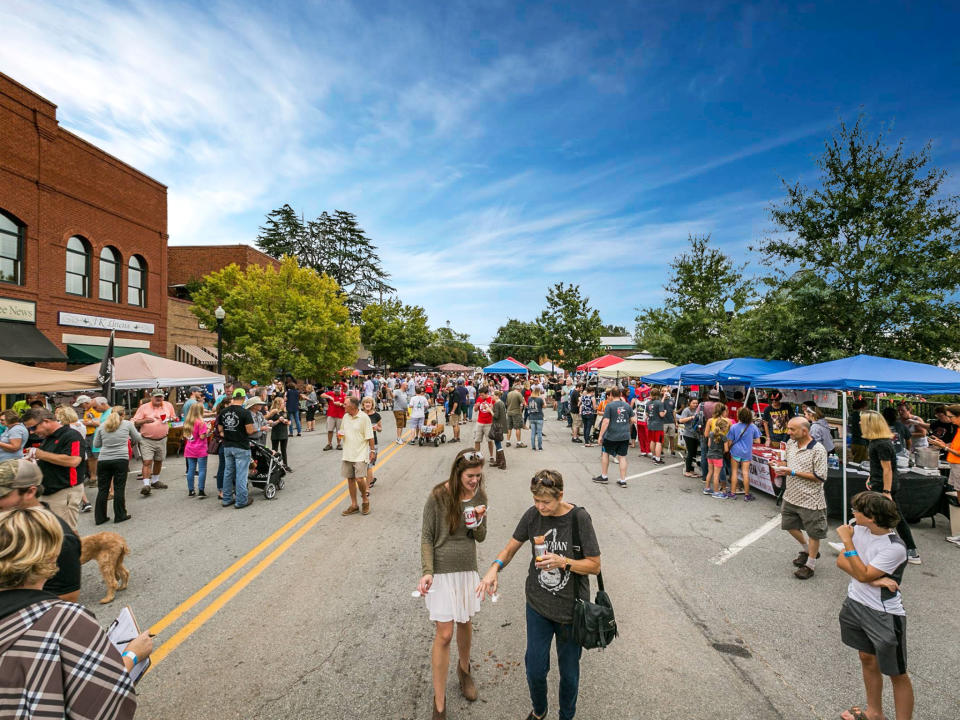 Downtown Chili Cook-Off & Fall Festival - Madison, Ga.
Visit Madison's Town Park on Saturday, October 13 for a day full of chili and fun fall activities! The 13th annual small-town chili cook-off will be taking place, and with a $15 wristband, festival-goers can taste and vote on their favorite chili. In between chili samples, shop around in the handmade and homegrown market and enjoy live music in the toe-tapping tent. For more information, visit https://www.madisonga.com/index.aspx?NID=352.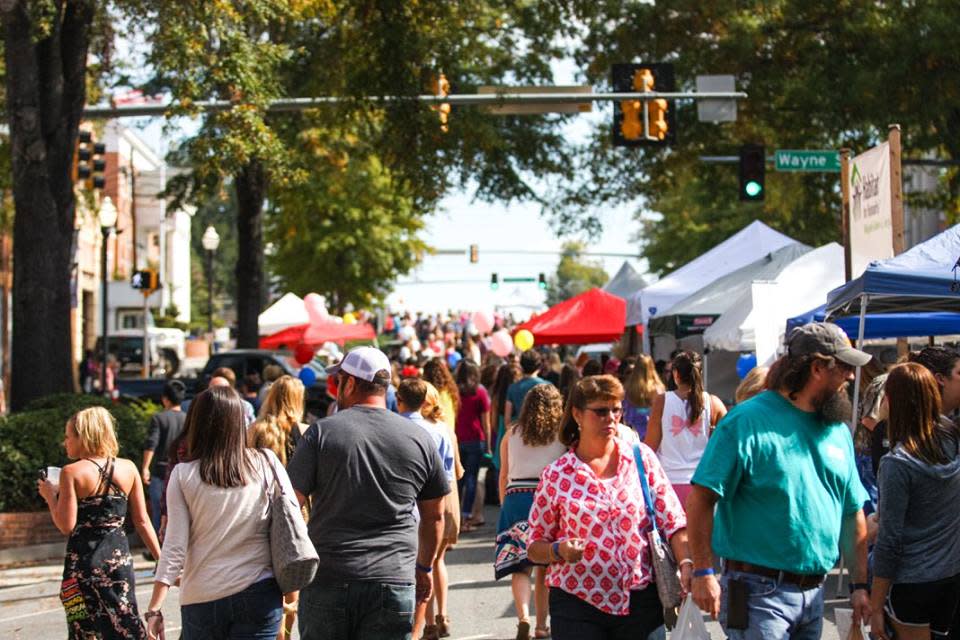 Deep Roots Festival - Milledgeville, Ga.
Join Milledgeville Main Street on Saturday, October 20 for our beloved Deep Roots Festival! From 10 a.m. to midnight, the Downtown streets of Milledgeville will be closed off to deliver you music, car shows, BBQ competitions and more. Over 100 vendors and local businesses will be present, ranging anywhere from food trucks to local artists. To view ticket prices and the Main Stage lineup, visit http://www.deeprootsfestival.com/.
Rhythm & Brews - Greensboro, Ga.
On Saturday, October 20, Oconee Performing Arts Society brings you its annual Rhythm & Brews Festival! With live music from multiple bands (PLUS a special guest headliner) wine, craft beer and food trucks, you can't go wrong. Bring some comfy blankets and chairs for outdoor lawn seating - rain or shine! General Admission tickets are $125 and include wine and beer tasting, music, and shuttle service to and from parking. Visit https://www.opas.org/event-details for more info.