If you are traveling to Milledgeville and want to spend a weekend without worrying about your vegan diet, we have the perfect guide for you. With several restaurants that offer vegan options, Milledgeville has plenty to offer for healthy eating.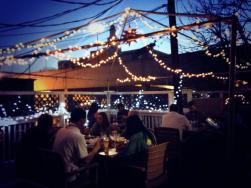 Metropolis
If you are looking for something you have never tried before, head over to Milledgeville favorite, Metropolis Cafe. They offer Greek and Mediterranean style food with amazing hummus and pita bread. For the main dish, order the Falafel wraps (take out tahini sauce and substitute for hummus).
Barberitos
For a quick meal, stop by Barberitos located downtown. They have a spread of several different options to build your own salad bowl, burrito, or taco. Their menu items include choices like rice, black beans, cucumbers, green peppers, corn, guacamole, jalapeños, and balsamic vinaigrette as a sauce.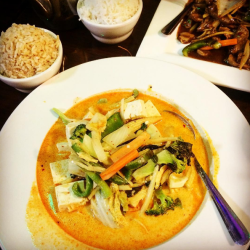 Kai Thai
One of the local favorite Asian restaurants, Kai Thai is the one stop shop for some amazing vegan options. Try their curry (red, yellow, or green) with vegetables, or if you are in the mood for a lighter meal, try their vegetable sushi. It comes with cucumber, avocado and carrots.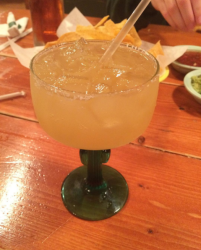 El Tequila
For a dining experience with some Mexican flair, try El Tequila, an awesome restaurant located off of 441. Order the vegetarian fajita (make sure to take out sour cream and cheese), and enjoy one of their delicious margaritas. You can try mango, strawberry, and the classic lime flavors for a fun night out.
Farmer's Market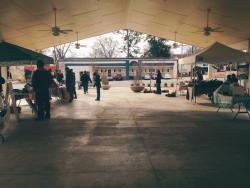 Get the freshest fruit and veggies from our two local farmer's markets. Open on the 1st and 3rd Saturdays and Tuesday afternoons at The Market Pavilion on Hancock Street. The farmer's markets offer things from fresh baked bread, to sweet Georgia peaches, and even hand-made soaps. This is a must see for any healthy eater visiting Milledgeville.