"When in Rome, do as you done in Milledgeville."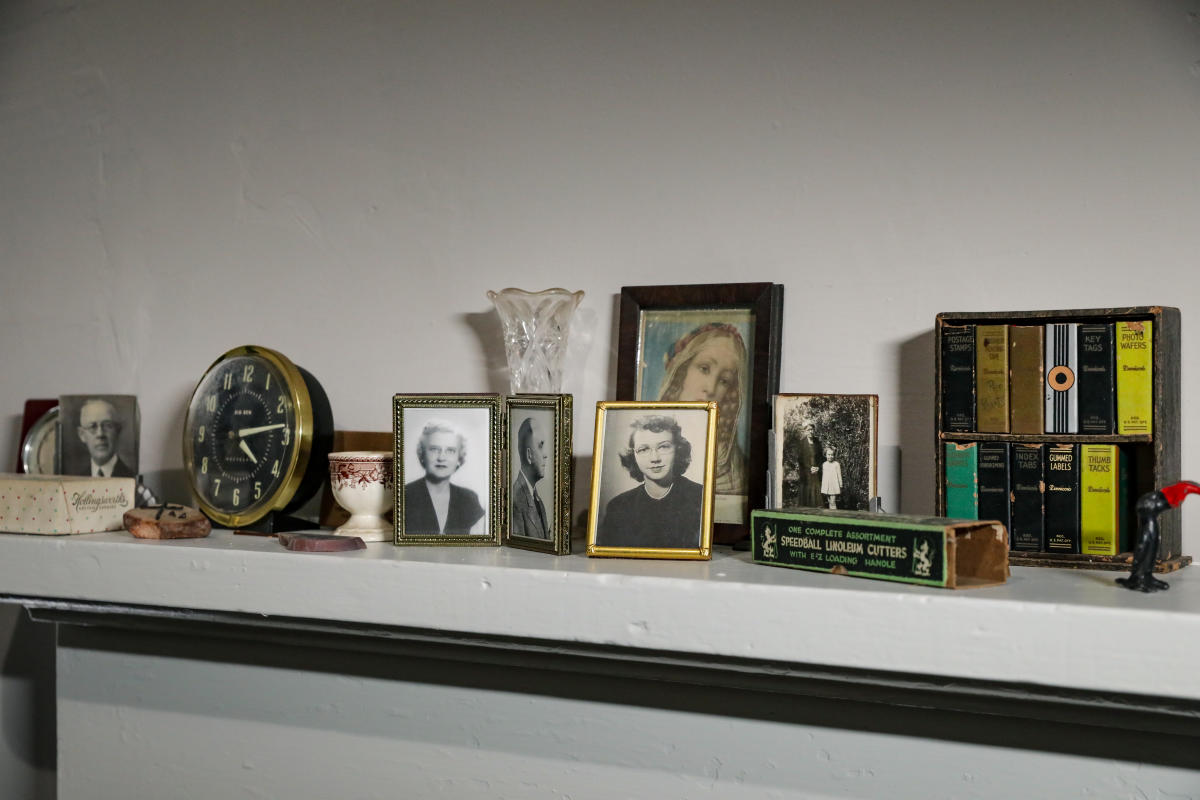 Today is a special day in Milledgeville, March 25th would have been Mary Flannery O'Connor's 95th birthday. While Milledgeville typically hosts activities and events to celebrate her life and birthday, this year social distancing requires us to celebrate a bit differently. Instead of visiting these sites in person, we invite you to take a moment to reflect through photos on some of the places that were most important to Flannery during her life in Milledgeville. At home, we encourage you to lose track of time with one of her books or make your own version of The Reel Grill's Flannery inspired cocktail. Cheers Flannery, we're thinking of you!
1. Cline-O'Connor-Florencourt Home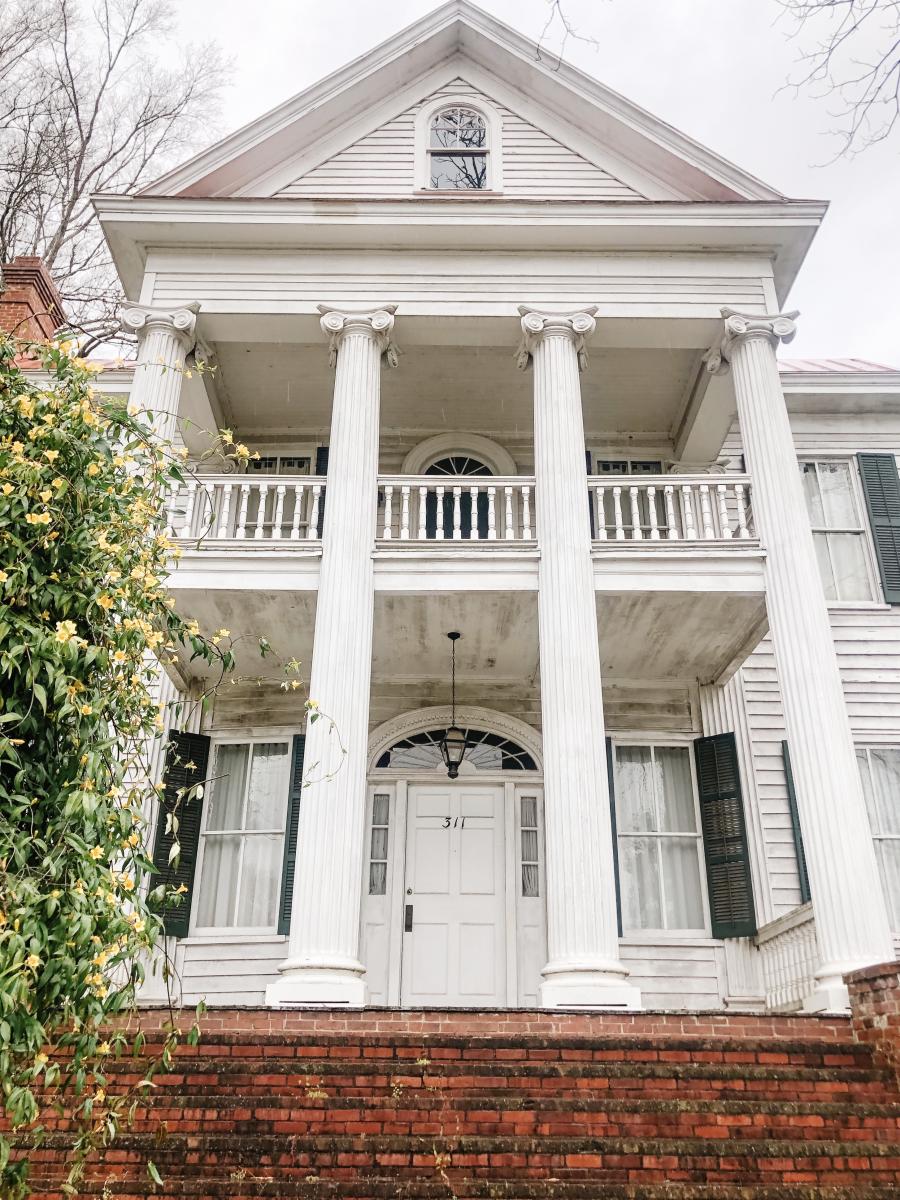 During Flannery's teenage years when the O'Connor family first moved to Milledgeville from Savannah, they moved in with family members to this c. 1820 Milledgeville Federal style home with Victorian standing-seam terne metal roof. Today the home remains within the family as a private residence and stands proudly on Greene Street. The Ionic columns, hand-carved from solid timbers, are original as are the major rooms in the house. The open-work brick fence along the front is the only part remaining of the one that once encompassed the entire square. The home was also used as the residence for Georgia's Governor in 1838 and 1839 during the construction of the Georgia's Old Governor's Mansion. The home is #10 on our historic walking tour.
Of course, Andalusia Farm has to be on the list!  Andalusia Farm, now owned by Georgia College, recently reopened to the public and is full of original furnishings and pieces from Flannery's time there. First settled in 1814, Andalusia was a cotton plantation and farm until it was purchased by Flannery's uncle Dr. Bernard Cline in 1931. During the O'Connor's residency, the site contained 14 buildings with over 520 acres of land that was used for dairy and beef farming. Following a diagnosis of Lupus in 1951, O'Connor moved to Andalusia to live under the care of her mother Regina Cline O'Connor. During the 13 years she lived at Andalusia, she completed the bulk of her literary work, as the farm's environment influenced the setting of many of her writings.
Concerned for the safety and health of our visitors, Andalusia is currently closed, but virtual visitors can tour the property and discover the what inspired Flannery's work in the comfort of your own home.
CLICK HERE TO WATCH A VIRTUAL REALITY TOUR OF THE MAIN HOUSE
CLICK HERE TO VIEW THE GROUNDS VIA WEB TOUR
3. Georgia College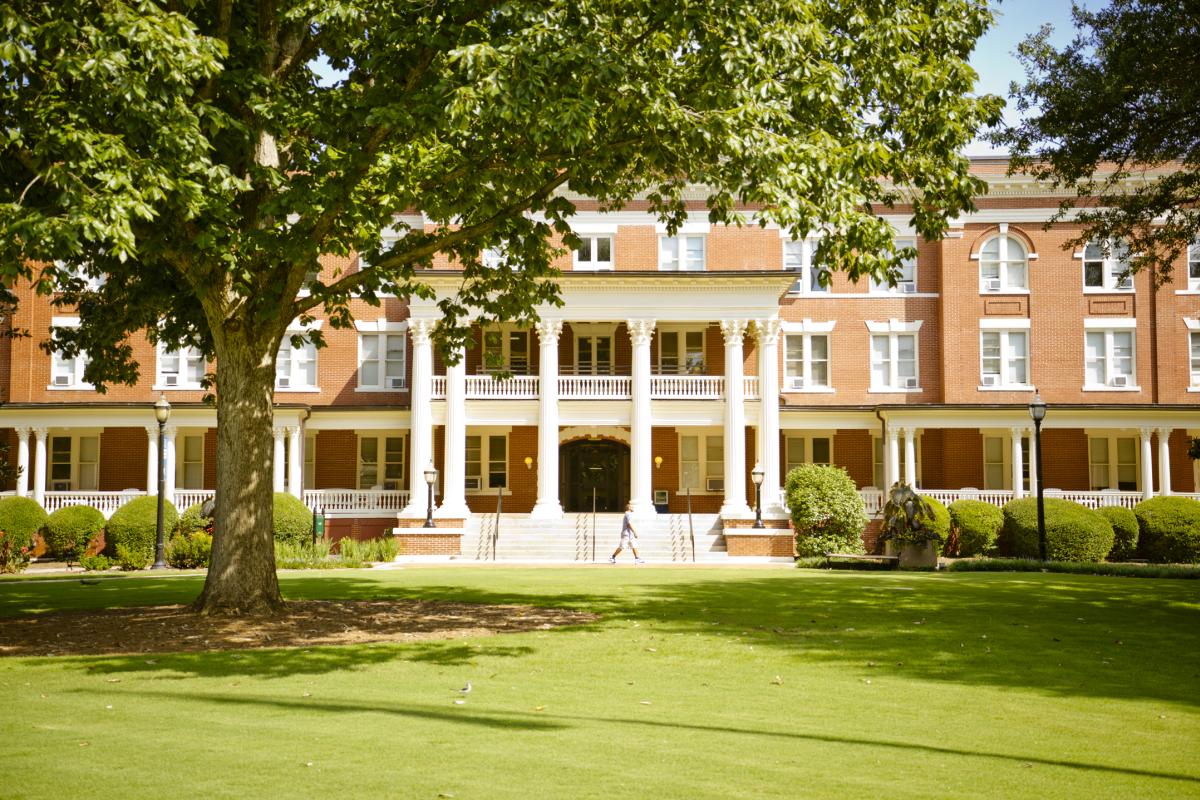 Georgia College and State University, then called Georgia State College for Women, served as Flannery's alma mater in the early 1940s. She received a BA in social sciences in 1945 after completing an accelerated 3 year program. During her time at the college, she began her literary career by publishing satirical creative writing and artwork to various school publications. During her senior year, she became the editor of the school newspaper The Corinthian. 
Today, Georgia College celebrates Flannery's time on campus with an entire collection of Flannery history on display at Heritage Hall! Heritage Hall is located in the Ina Dillard Russell Library on the Georgia College campus and showcases relics and pieces of history from well-known college alumni. Learn more about Flannery's past and how her writings came to be, all while staring at first editions of her novels. 
Georgia College also sponsors an online publication that celebrates Flannery's work. This publication has scholarly articles and stories galore that focus on her works and interviews with those who study her legacy. The Flannery O'Connor Review can be ordered directly to your home for you to enjoy! If you're interested in ordering a copy, or would like to submit a piece for consideration, click here. 
4. Sacred Heart Catholic Church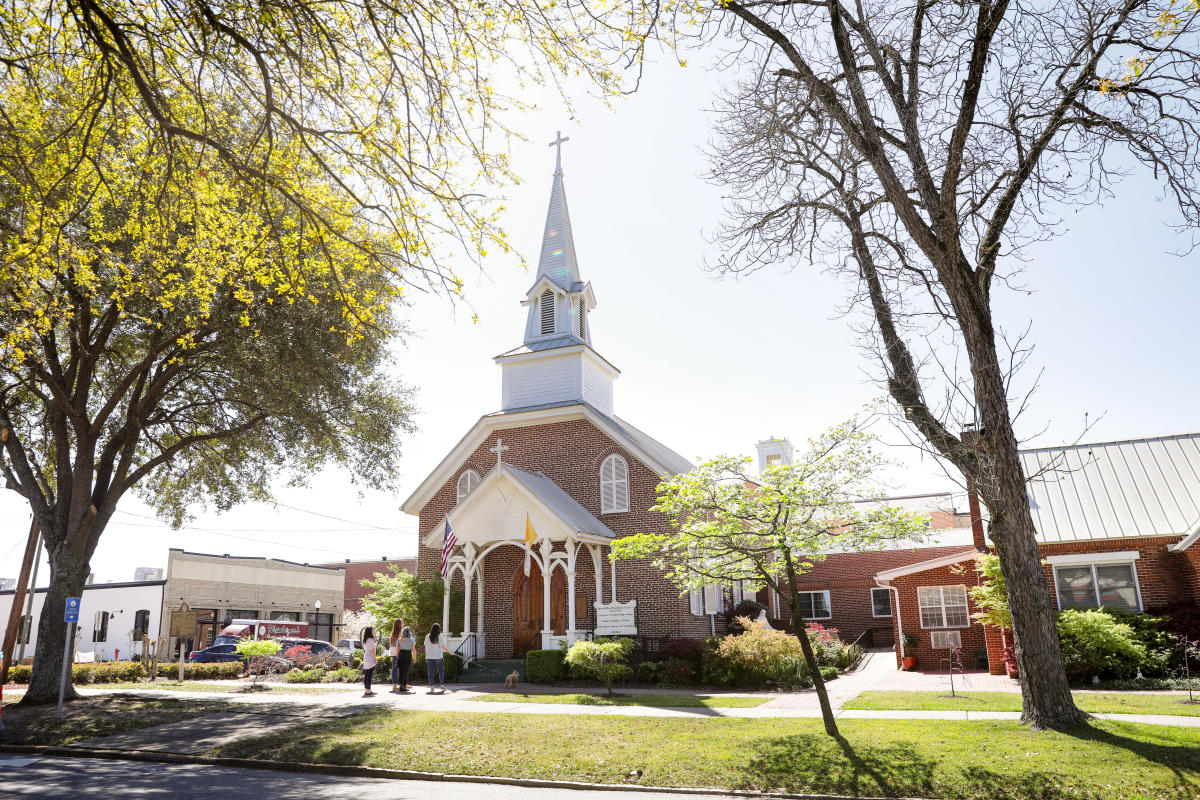 Constructed in 1874, Sacred Heart Catholic Church was a pillar of Flannery's life in Milledgeville. She often attended services there and her great-grandfather and grandfather were involved with its approval and construction. The church still holds services to this day and is located at 110 North Jefferson Street. 
5. Cheers to Flannery
Did you know that The Reel Grill, located in downtown Milledgeville, has a drink inspired by Flannery? The Reel Grill's menu features a number of specialty drinks but "Flannery O'Connor's Love Letters" is one of their best. According to their menu, the drink features "Woodford Reserve Bourbon, Orange Liqueur, bitters and topped with champagne - garnished with a lemon".  
6. Memory Hill Cemetery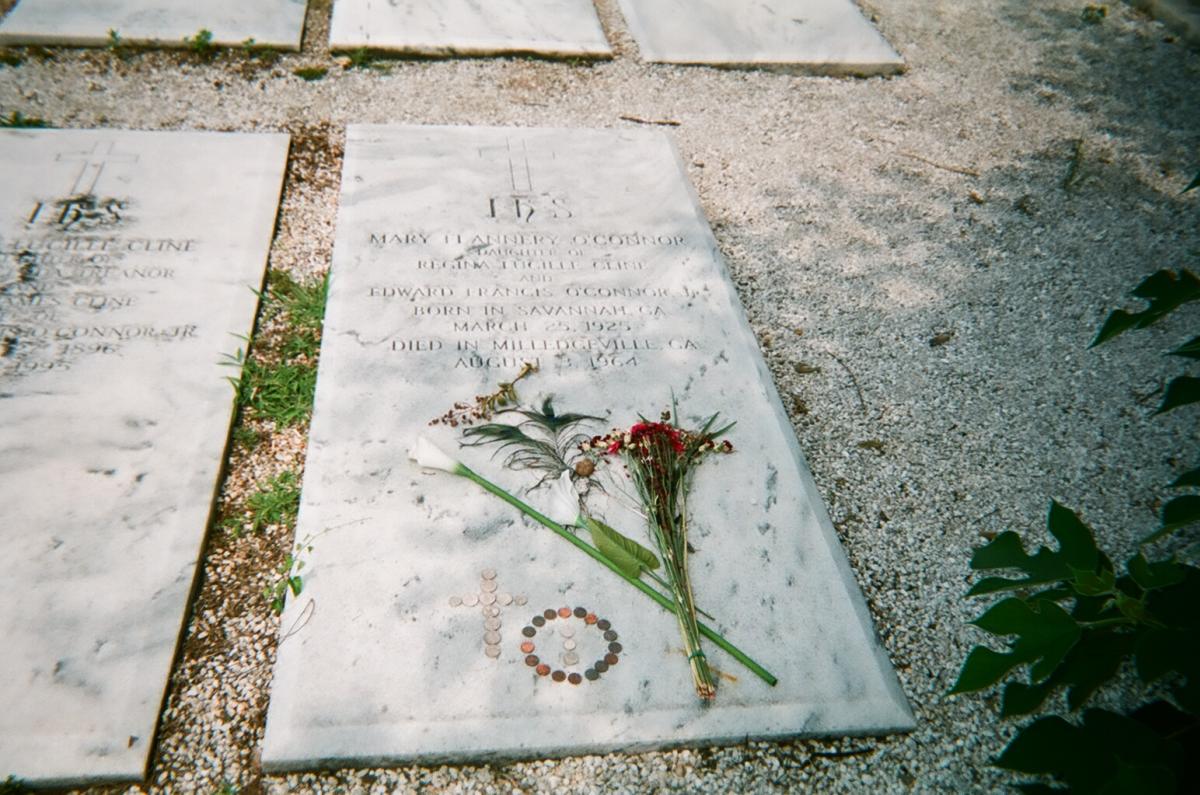 On August 3rd, 1964, Flannery O'Connor died at Andalusia Farm following complications from Lupus. She was just 39 years old.  She is buried in historic Memory Hill Cemetery, on the Eastside, in Section A, Lot 39, Grave 7.