As the brisk days fade and blossoms are coaxed to life, Milledgeville welcome's it's most beautiful season - spring.  From picnics in the park to strolling the historic district to outdoor adventures and leisurely explorations, our spring season is blossoming with things to see and do around the community. Whether you want to tee off for a day of golf with the guys, explore our Greek-Revival style homes, or paddle the welcoming waters of the Oconee River, pop on over to Milledgeville and make the most out of your spring season.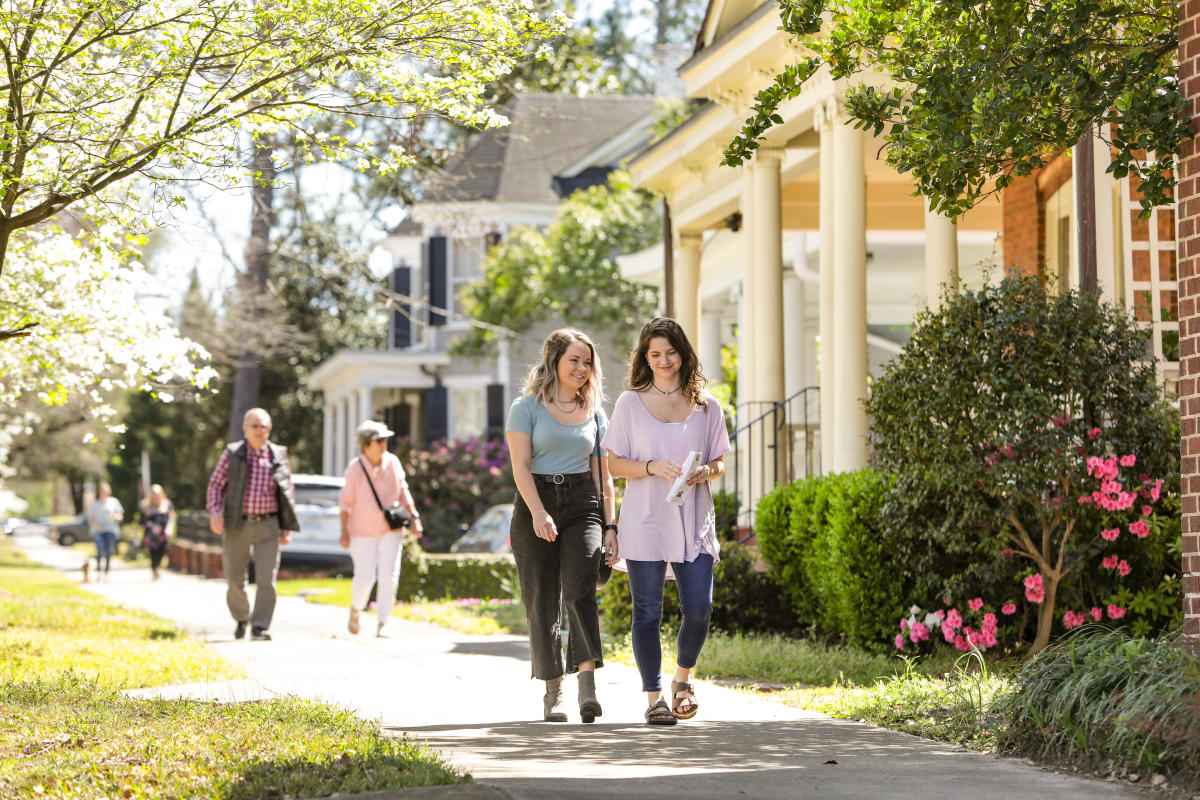 HISTORIC HOMES 
As you stroll the streets of Milledgeville, chances are you'll notice some of the gorgeous houses that lend our town its charm. Established in 1803, we showcase over 200 years of history in Milledgeville! Our famous self-guided walking tour will immerse you in the beautiful architecture of over 40 of our Antebellum homes and history-filled stories.  Did you know that we have an entire style of architecture named after our city? That's right. We're famous in the architecture world for 'Milledgeville Federal' characterized by side-gabled roofs, spiral staircases, and fanlight front entrances. It's all thanks to one man: John Marlor. John Marlor created some of the most beautiful buildings in town, five of our favorites are the Masonic Hall, the Stovall-Conn-Gardner House, the Newell-Watts House, the John Marlor Arts Center and the Brown-Stetson-Sanford House. For more information about locations of the walking tour, pick up a brochure in the Visitor's Center, open Monday - Friday 9 a.m. - 5 p.m. and Saturday from 9 a.m. - 4 p.m. 
If you need a break from the sun, head inside for a guided tour of Georgia's Old Governor's Mansion. Completed in 1839, Georgia's Old Governor's Mansion is one of the finest examples of High Greek Revival architecture in the nation and served as the residence for Georgia's chief executives for over thirty years. Out of caution, please be aware of safety protocols and procedures before visiting.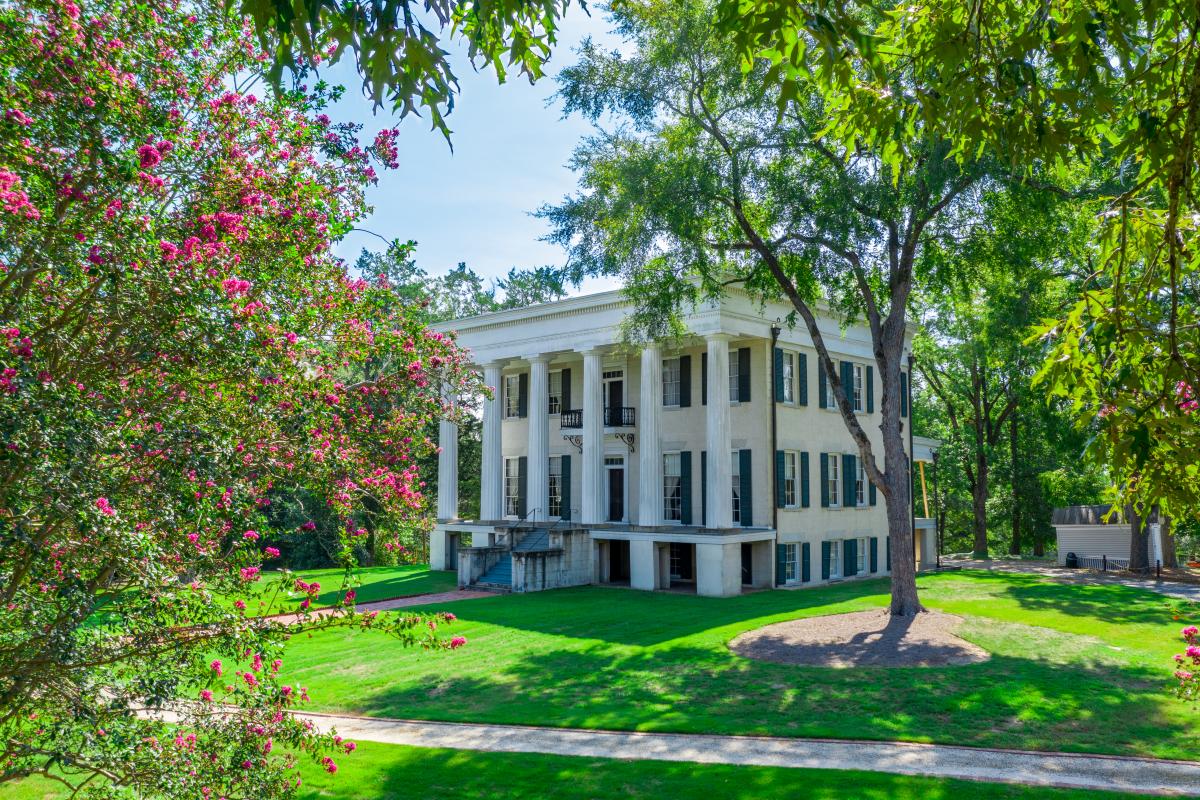 LOCKERLY ARBORETUM 
With spring in full force, come enjoy the horticulture of Lockerly Arboretum's legacy azalea garden and their outdoor walking trails. Lockerly Arboretum embraces the natural beauty and cultural atmosphere of Milledgeville while intertwining a collection of foreign trees and plants, including Blue China Firs and Lacebark Elms. Spend your day relaxing on a picnic blanket or stroll through their 50 acre lot full of Cherokee Cherry's. 
The grounds are free and open to the public Monday-Friday from 8:30 a.m. - 4:30 p.m.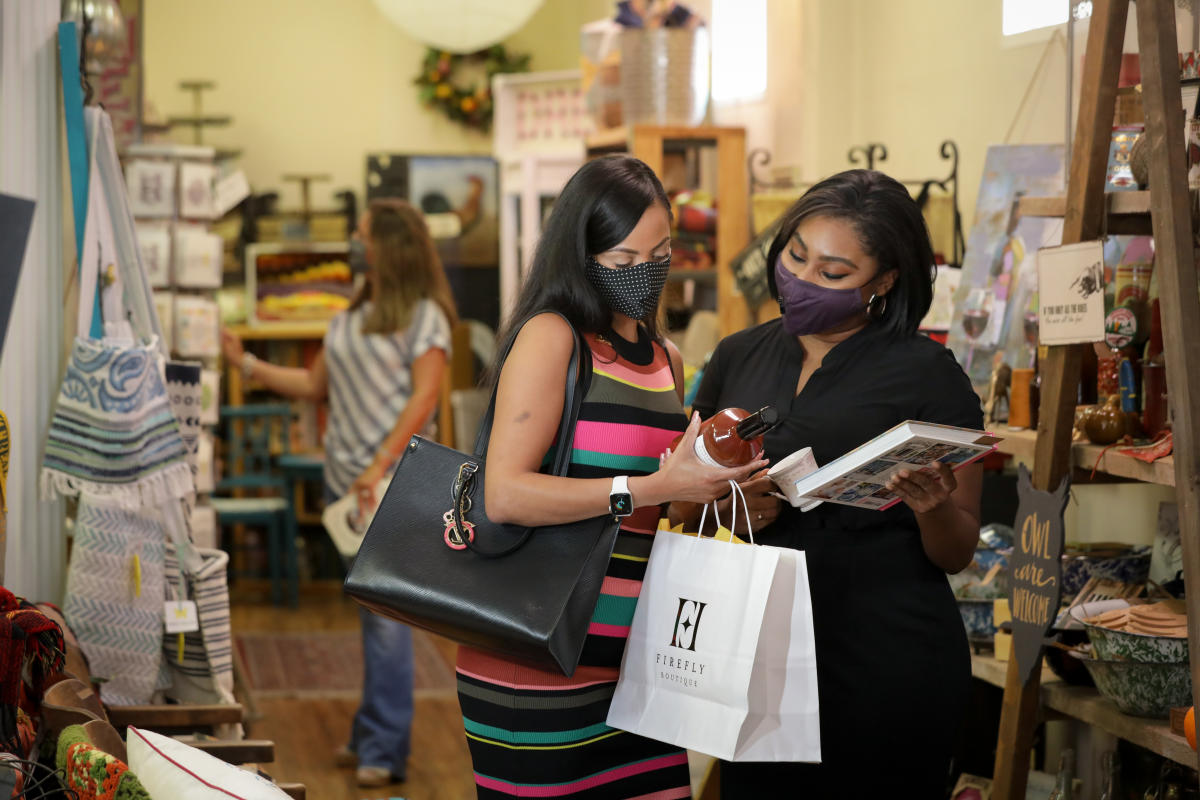 CHARMING DOWNTOWN
Listed as #5 on Budget Travel's 2019 list of "Top 10 Coolest Small Towns in America," downtown Milledgeville is a great place to spend some time exploring. Making your way through our local shops and restaurants makes for a fun outing with your best pals! Boutiques and antiques are scattered about with little treasures waiting to be discovered inside. Treat yourself with a new outfit or little souvenir as you wander about the quaint city of Milledgeville. Grab a cup of joe and take it to-go when you visit Blackbird Coffee House, it's a local favorite. If you work up an appetite, downtown is full of mouthwatering meals from brick oven pizza, wings, and burgers to gyro's, sushi and buttermilk pancakes. Then treat yourself with our famous sugary smiley face cookies from Ryal's Bakery.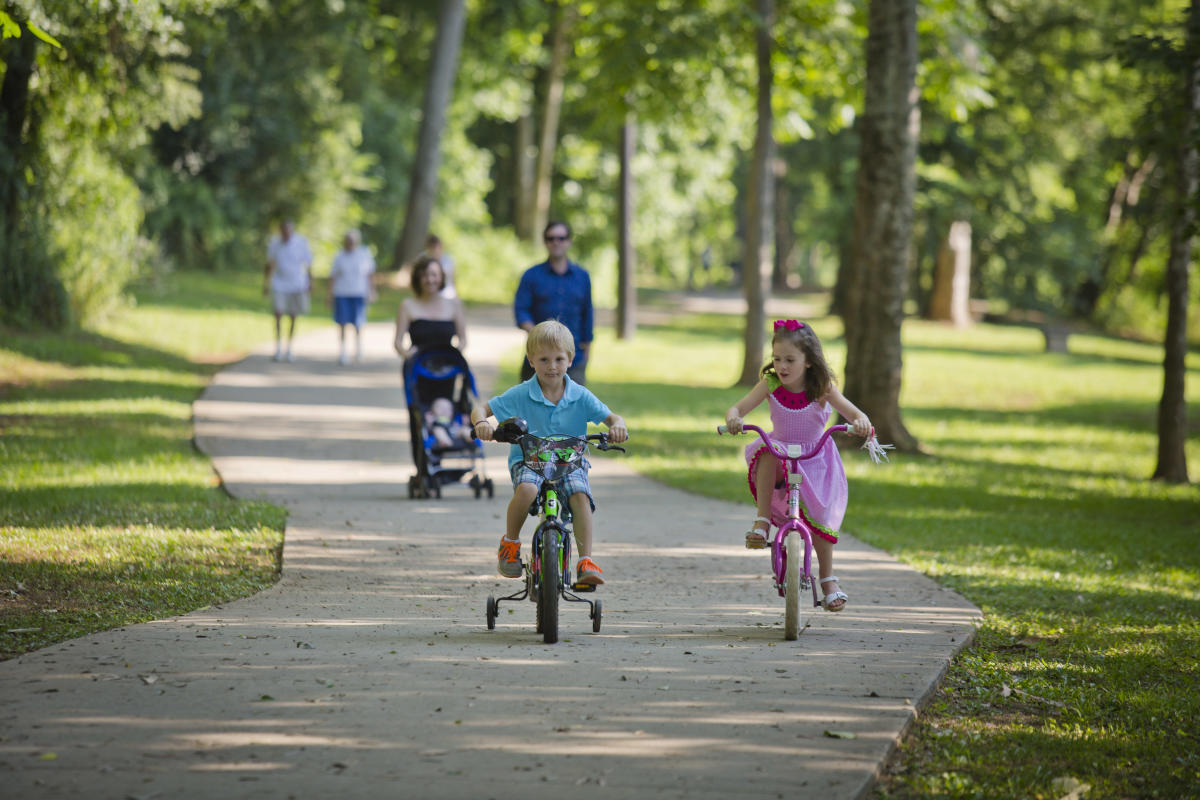 OCONEE RIVER GREENWAY 
Looking to enjoy spring's gentle breezes? Check out the local outdoor hotspot, the Oconee River Greenway. Complete with a dog park, walking trails, and picnic spots, this grassy scene is excellent for a Sunday afternoon picnic, a midday stroll, or a game of frisbee. With the Oconee River adjacent to the park, a fishing trip or kayak adventure from one of our local outfitters could complete your day. Access to the park is free and dogs are welcome outside the dog park if leashed.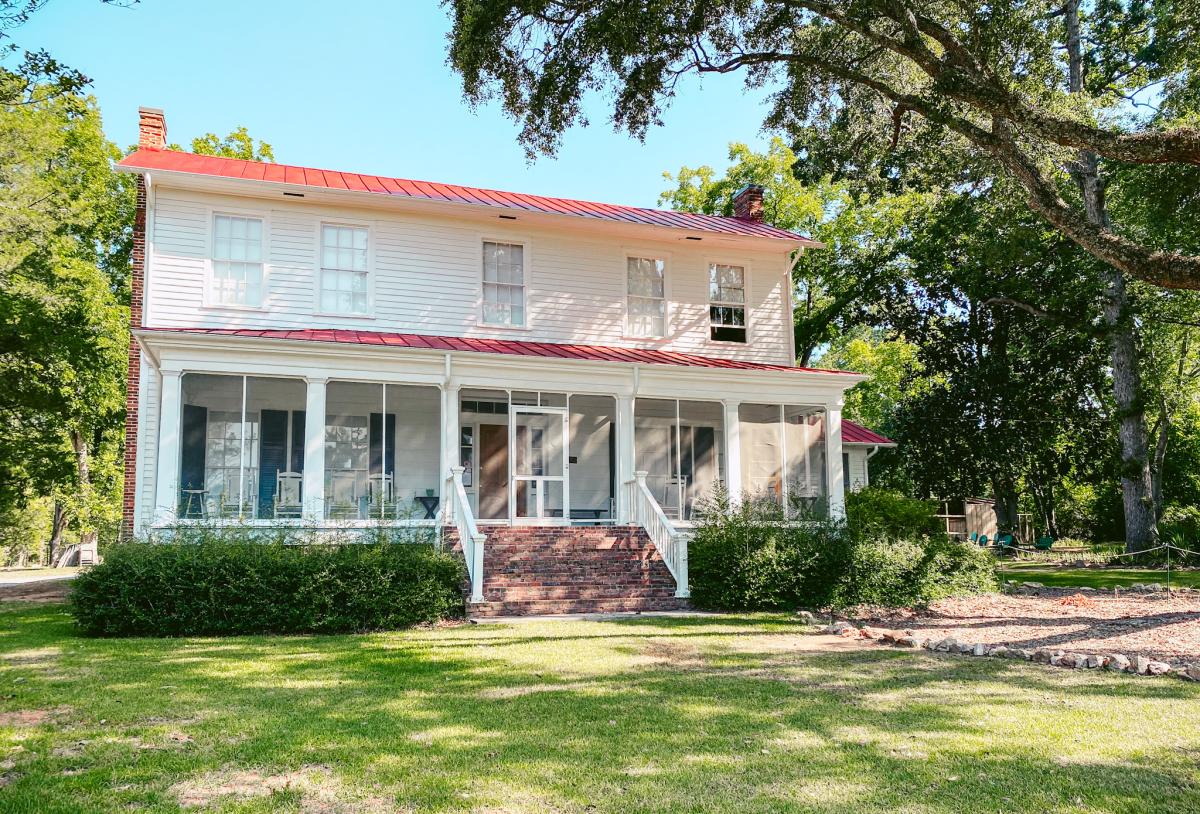 ANDALUSIA FARM
Walk in the footsteps of the famous American author Flannery O'Connor at her home from 1951 to 1964 after being diagnosed with Lupus. Flannery completed the majority of her literary work while she lived at Andalusia. Following her death, the home remained in her family until 2003 when it was made into a museum and later gifted to her alma mater, Georgia College, in 2017. The museum's mission is to care for, collect, interpret, and exhibit items that illustrate her life on the farm. Also be sure to check out the Peacock exhibit where Flannery's favorite birds reside!
Andalusia is open for public tours and listed on the National Register of Historic Places. Open Tuesday to Saturday from 10-4 with the last tour beginning at 4, Andalusia makes for a great stop on your first visit to Milledgeville! Out of caution, please be aware of safety protocols and procedures before visiting.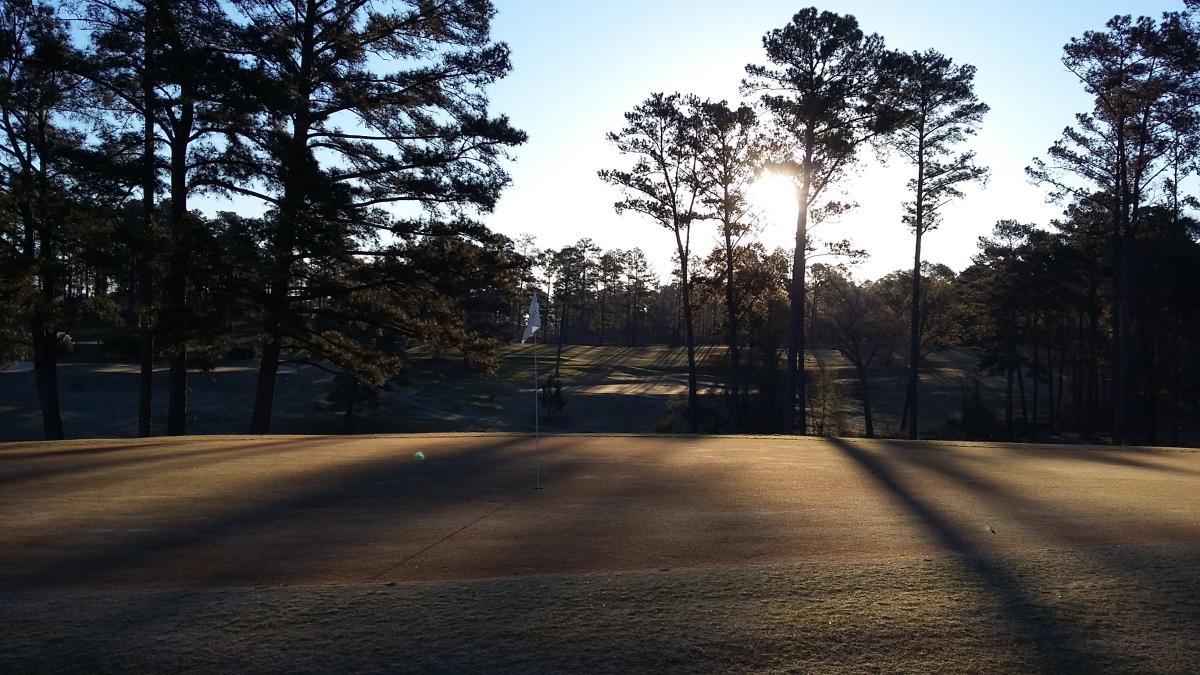 THE CLUB ON LAKE SINCLAIR 
Perfect your golf swing or show off your skills with a game of golf. Play 9 rounds with your buds at The Club at Lake Sinclair. With beautiful fairways and a fantastic view of Lake Sinclair, this spot is ideal for staying active on any spring day. After your round, be sure to enjoy a cool drink and leisurely lunch on the porch of Aubri Lane's located on site at The Club at Lake Sinclair. The course is open Tuesday - Sunday from 8 a.m. - 6 p.m. and is just 4 miles from downtown Milledgeville.