Are you struggling with finding a gift for that friend or family member that already has EVERYTHING they could ever want? With so much to do in Milledgeville, make your gift an experience to remember this year!
We all have been guilty of having too much stuff (or waiting too late for free shipping) this year plan a memory with tickets for those particularly-hard-to-shop-for loved ones.
Let it go

We don't care what they're going to say, be the favorite, give tickets to the little ones on your list! On January 23 – 25, Georgia Military College presents Frozen the Musical (A Broadway Junior Performance). A story of true love and acceptance between sisters, Frozen JR. expands upon the emotional relationship and journey between Princesses Anna and Elsa. With a cast of beloved characters and loaded with magic, adventure, and plenty of humor, Frozen JR. is sure to thaw even the coldest heart!
Performances will take place Thursday, January 23 and Friday, January 24 at 7 p.m. and Saturday, January 25 at 2 and 7 p.m. at the Goldstein Center on the Georgia Military College campus.
---
Central State Hospital Trolley Ride
Experience a truly unique Milledgeville attraction up close with a guided trolley tour of Central State Hospital. If you've ever wanted to explore the campus of what was once the largest mental institution in the world, now is your chance. Board 'Milly' the trolley and set out on a guided journey through the grounds of Central State Hospital, including a stop at Cedar Lane Cemetery. Hear about the history of the institution as well as the redevelopment of the grounds from a former Central State employee and tour guide.
This 1 ½ hour guided tour is $25 per person and will take place on Saturday, January 25 from 1:30 - 3 pm and 3:30 - 5 pm.
---
Historic Tours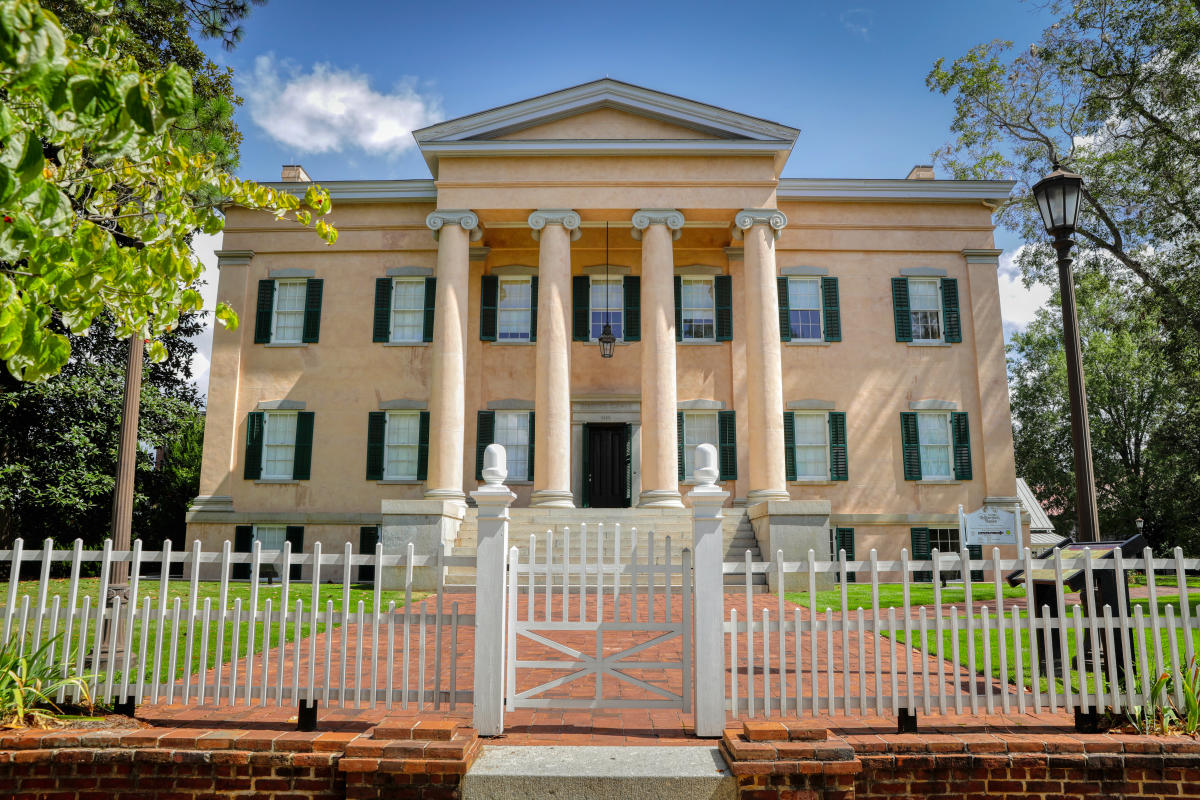 Milledgeville served as the capital of Georgia from 1804 to 1868 and the governor of the state needed an elaborate home to accompany his status. Completed in 1839, Georgia's Old Governor's Mansion is one of the finest examples of High Greek Revival architecture in the nation and OPEN for guided tours.
Tours are held Tuesday - Saturday 10 a.m. - 4 p.m. and Sunday 2 p.m. - 4 p.m. Tours begin on the hour and the last tour begins at 4 p.m. Tickets are $10 for Adults ($7 for pre-booked adult groups), $7 Senior Citizens (60 years and older), $2 Students and Free to children under 6 and all GC faculty, staff, and students! The Mansion is fully ADA compliant and has an elevator that accesses all three levels of the house. 
---
Trolley Tours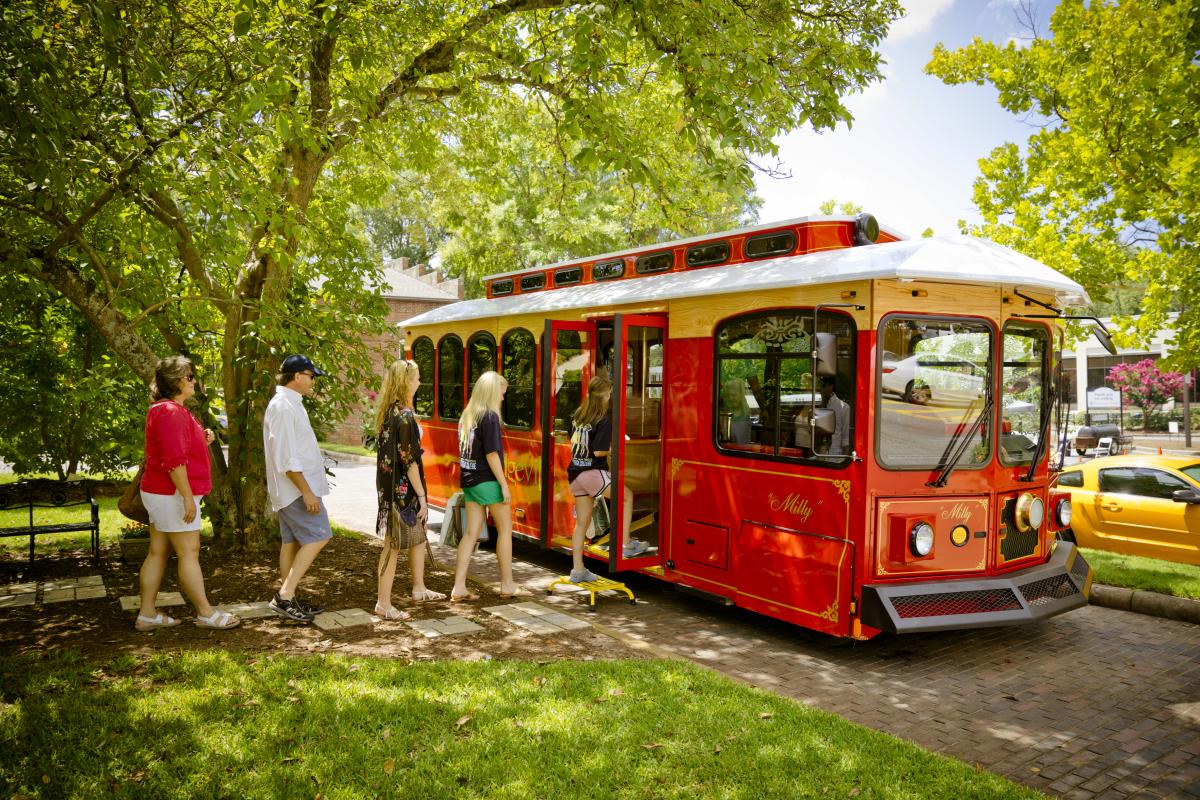 Want to cruise around town in style? Climb aboard 'Milly' for a 2 hour Historic Trolley Tour. This iconic trolley is the best way to take in the town for visitors and locals. A guided drive through the landmark historic district includes rotating visits to the Old State Capitol, St. Stephen's Episcopal Church, Sallie-Ellis Davis House, Rose Hill and the Brown-Stetson-Sanford House. Tour stops vary daily.
The trolley tour is available once daily, Wednesday - Friday at 10 a.m. and on Saturday at 11 a.m. All tours begin at the Convention & Visitors Bureau. be $18 Adults, $15 Seniors/Military, $10 Children 6-17, with no charge for children 5 and under. Please note that while the trolley is ADA compliant, not all of our historic attraction partner stops are currently ADA accessible.
---
Outdoor Exploration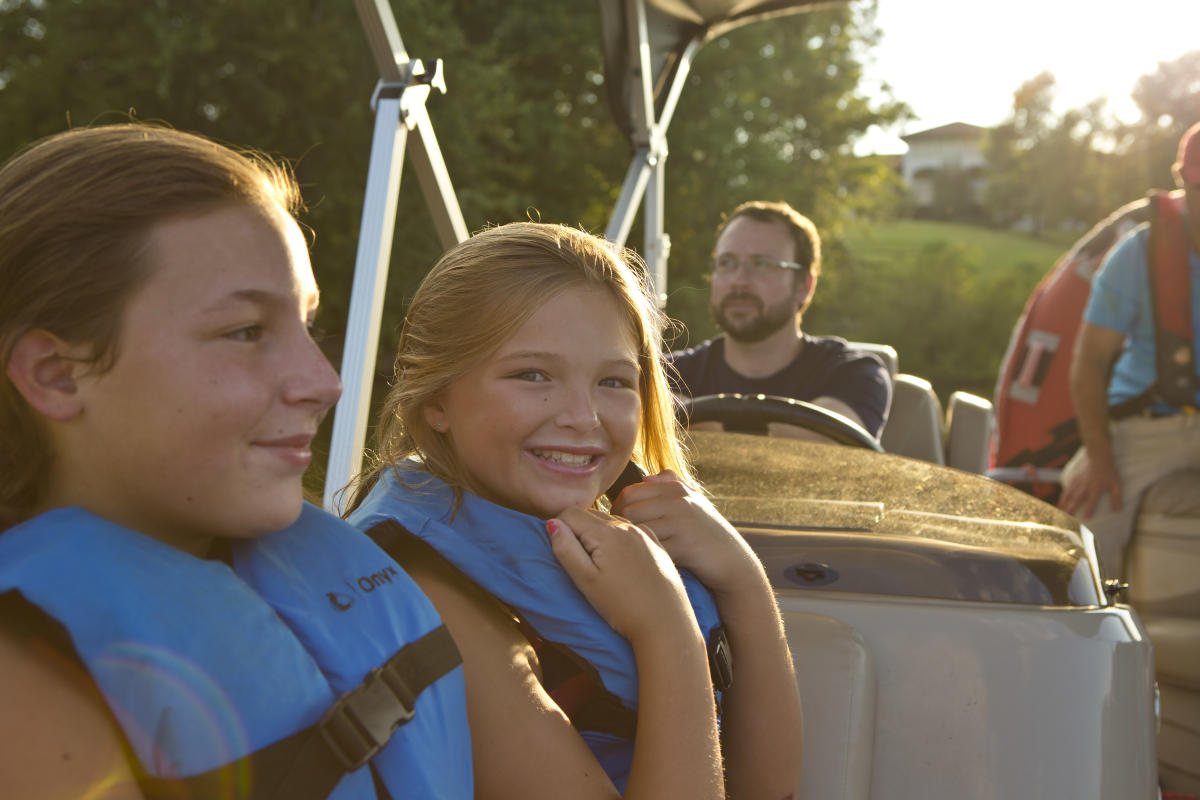 If you are looking for something more outdoorsy how about getting on the water? Our mild climate allows for year-round enjoyment, after all it is going to be 67 on Christmas day!
If your family and friends love the lake, Sinclair Marina offers boat rentals Thursday – Monday from 9 a.m. - 5 p.m. Plan a fishing trip or a family day of swimming and splashing on Lake Sinclair. All boat rentals are late 2019 models or 2020 models.
If you enjoy a slower pace, the winding waters of the Oconee River are perfect for anyone. Plan your group of friends a great time with a paddle down the Oconee River. Oconee Outfitters or Macs Yaks offer gift certificates, full-day and half-day rentals options or guides. If you are interested in a kayak fishing trip or a full moon paddle contact Oconee Outfitters.