Milledgeville is a city full of hidden gems; the longer you stay, the more you discover. Perhaps one of the shiniest gems is hidden in Downtown Milly, the Soho Lofts, which perfectly showcase exactly what is so beloved about this city.
The Soho Lofts are a unique hotel experience that invites people from across the earth, to people from right here in Milly. Spend a few nights exploring all there is here, right in the heart of downtown. Whether you are here for a night or two, or you want to stay all summer, the Lofts will accommodate your every need.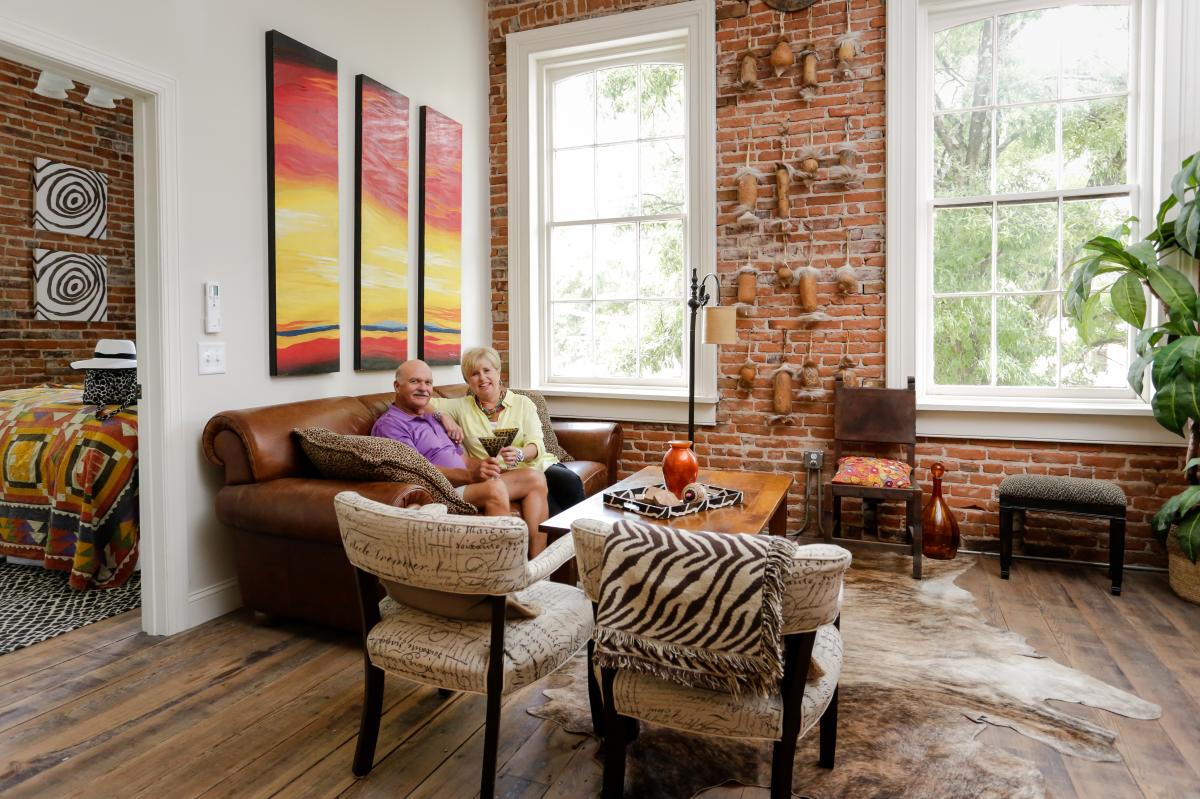 The four lofts available to guests are incredibly unique, each with a distinctive theme. The Kenya loft, decorated with authentic accessories brought back from Kenya, will have you feeling like you're on a chic safari. The Savannah loft is also popular and features a beautiful skylight right above the cozy living room. The other suites available are the Madison loft and the New Orleans loft, which are equally as unique and gorgeous. Each is equipped with a full kitchen, a private bath, and a gorgeous bedroom with luxurious linens and comforters.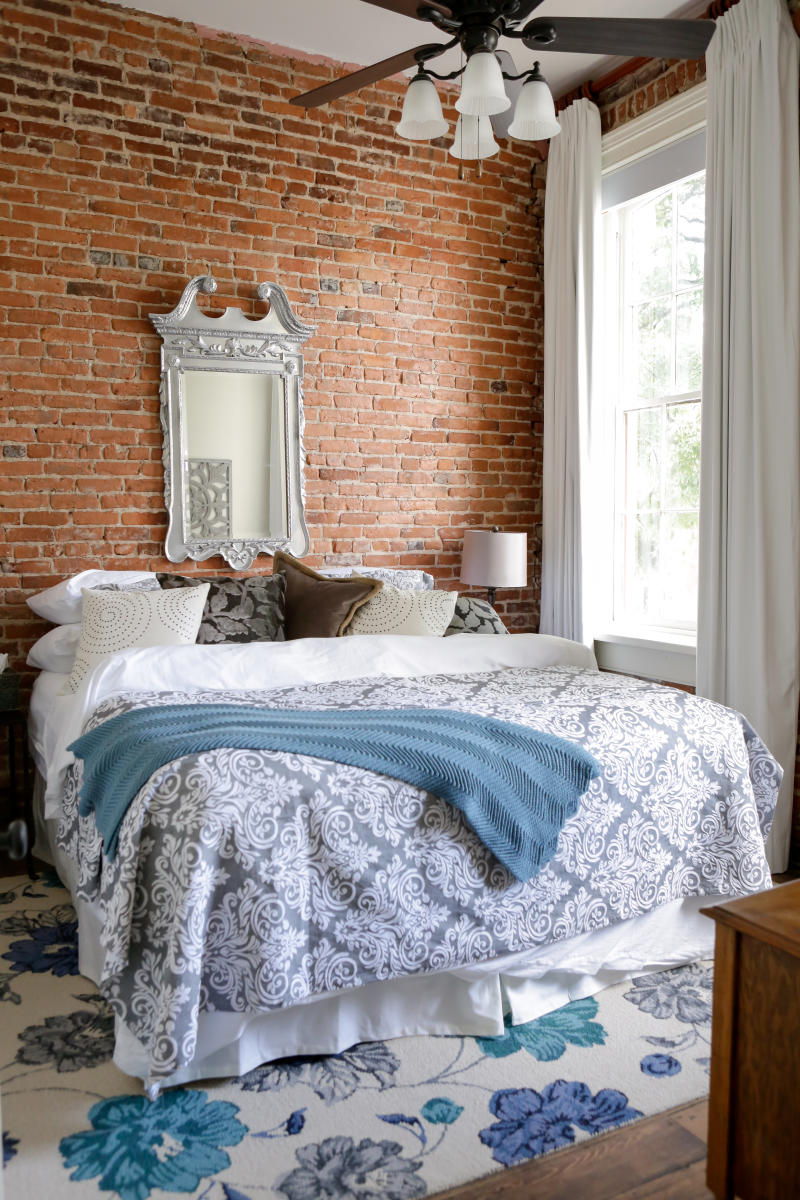 The building, originally built in 1890 has the perfect blend of trendiness while also maintaining the historic essence of the original building by preserving the exposed brick walls and the original large windows. Parts of the building that have been replaced, such as the wooden ceilings are actually incorporated into the suites as wooden flooring and even more interestingly, as a dining table in the Savannah suite.
The best part about the Lofts is that they are right in the middle of Downtown. If you want to step out for a drink, it is no further away than crossing the street. If you're looking for a great restaurant, Downtown Milly has many local eateries within walking distance. Maybe you're in the mood for some live music; stroll over to Amici or Buffingtons who regularly feature local artists from Milledgeville's growing music scene. The Lofts make it simple to step out and become a part of the spirited culture of Milledgeville.
If you're in town on business, ask about an extended stay in the Lofts. If you're the parent of a student, the Lofts are the perfect place to stay to get to know your child's beautiful city. Even if you call Milledgeville home, you can check in for a weekend and have a luxurious getaway; who says vacation can't be local?
The thing that makes the Soho Lofts so special is that they truly are a one of a kind hotel experience. They are the perfect blend of historic and hip and once you stay, you'll leave refreshed from their charm and already planning your next stay. Plan your trip at http://soholoftsga.com/ or call (478) 453-3993. 
The following photos are all from the Kenya Room.