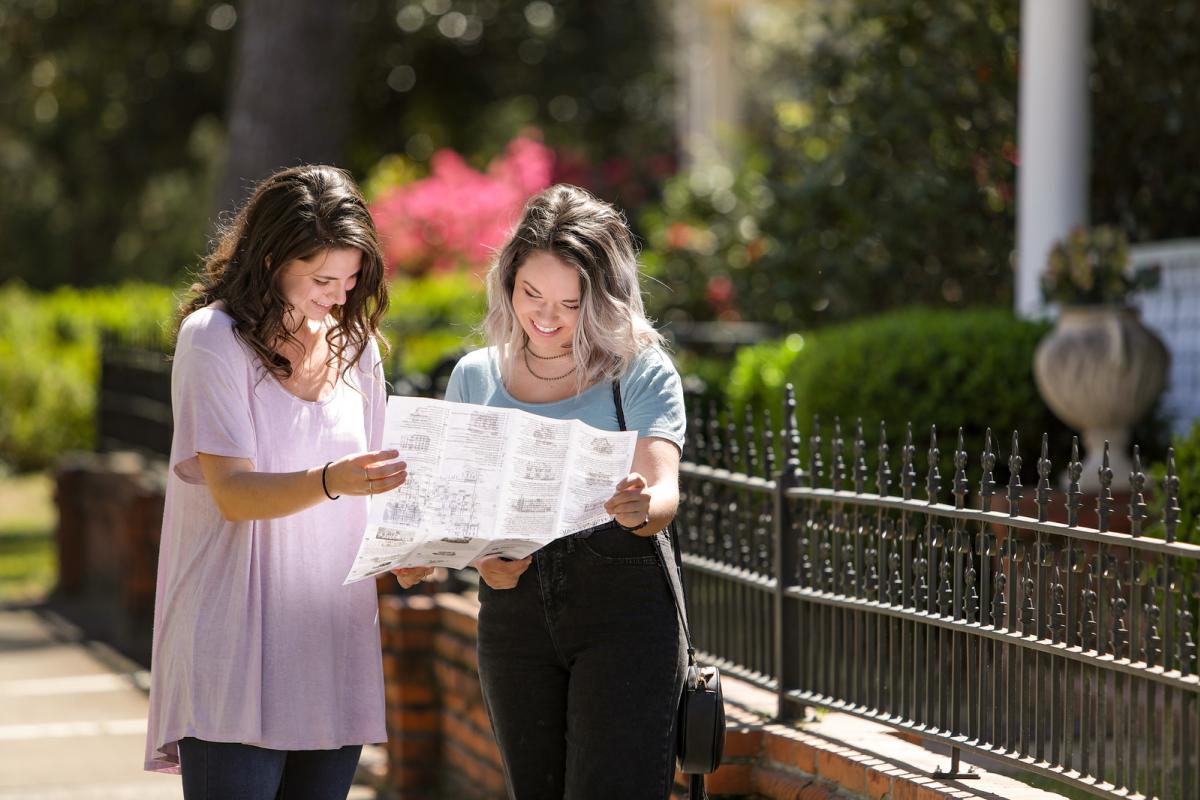 So it's your first time in Milledgeville... Since our city has so much to offer in terms of a day trip or even a weekend getaway, sometimes it can seem impossible to decide which sites are must-sees. You're in luck! We've compiled a guide to help you explore must-see sights, savor local cuisine, and experience the best of Milledgeville during your unforgettable time here.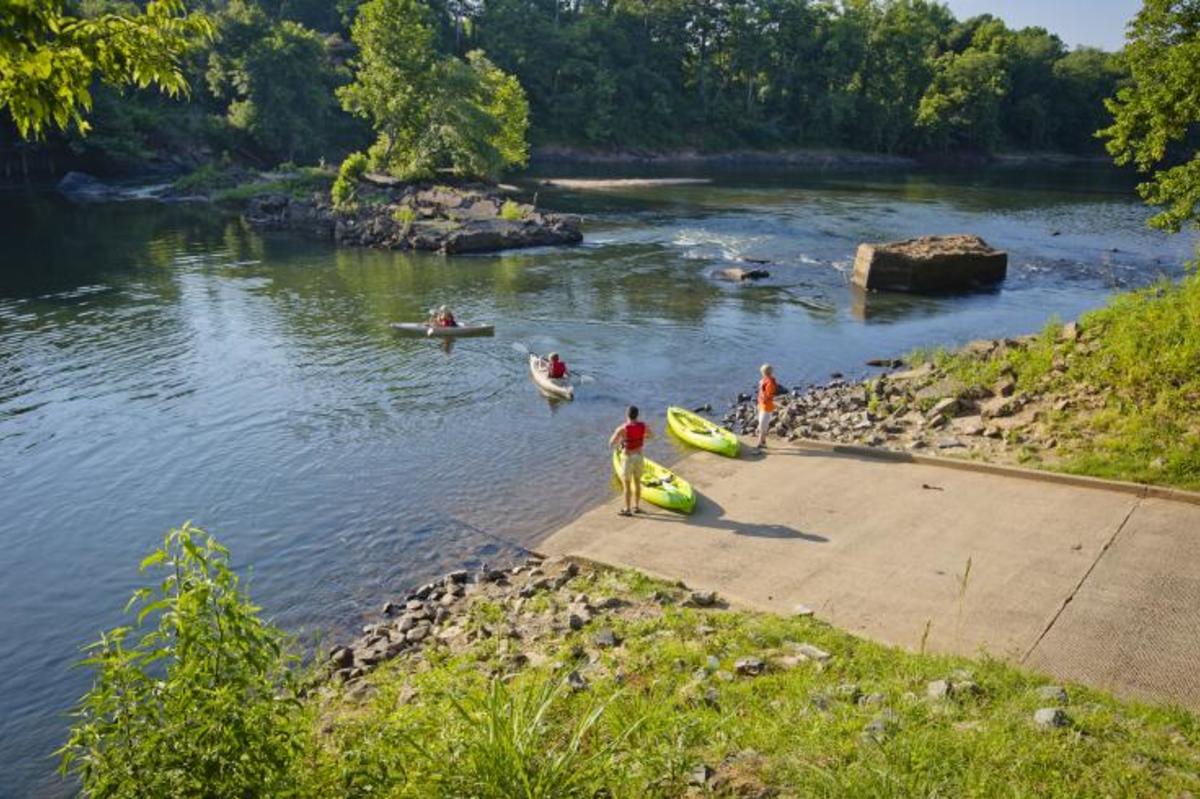 Exciting Excursions
Walk storied streets, peer into dazzling historic homes, and take to the waters. Milledgeville is just waiting to be explored.
Visit Georgia's Old Governor's Mansion
On your first-time visit to Milledgeville, Georgia's Old Governor's Mansion is a must-see at the top of your list. The Mansion is a National Historic Landmark House Museum and is accredited by the American Association of Museums. Constructed from 1835 to 1839, it served as the Executive Residence for eight Georgia governors. Now, you can tour the Mansion and learn more about how it served as a stage on which many elements of the complex social issues of the antebellum period were played out.
History Lesson
Interested in learning all you can know about Milledgeville's rich historic background? Milledgeville's Historic Trolley Tour is the best way to take in the town. A drive through the landmark historic district includes rotating visits to the Old State Capitol, St. Stephen's Episcopal Church, Rose Hill and the Brown-Stetson-Sanford House. If you don't have time in your visit to board Milly the Trolley, stop by the Visitor's Center and grab our Walking Tour map to take with you.
Get on the Water
Gentle sounds of rushing water and a light cool breeze always welcome you to the Oconee River Greenway. The Greenway offers multiple individual fishing stations and a boat ramp. The river is navigable in many sections by canoe or kayak and because its shoreline remains largely undeveloped it offers an opportunity to see native bird and plant life.
Shop for Antique Treasures
Featuring an abundance of shopping from our historic Downtown Milledgeville to the enclosed mall, Milly also has many specialty and antique shops in between. With nearly ten antique dealers in just downtown, you will most certainly find that perfect item! Or if you have the shopping bug, browse through the newest clothing and gift boutiques located throughout our delightful city.
Best Kept Secret Oasis
Famed American author Flannery O'Connor called Andalusia Farm home and lived on the property with her mother from 1951-1964.  During the 13 years she lived at Andalusia, she completed the bulk of her literary work, and the farm's environment influenced the setting of many of her writings. Andalusia is now open for public tours and provides an incredible opportunity to be inspired during your trip to Milledgeville.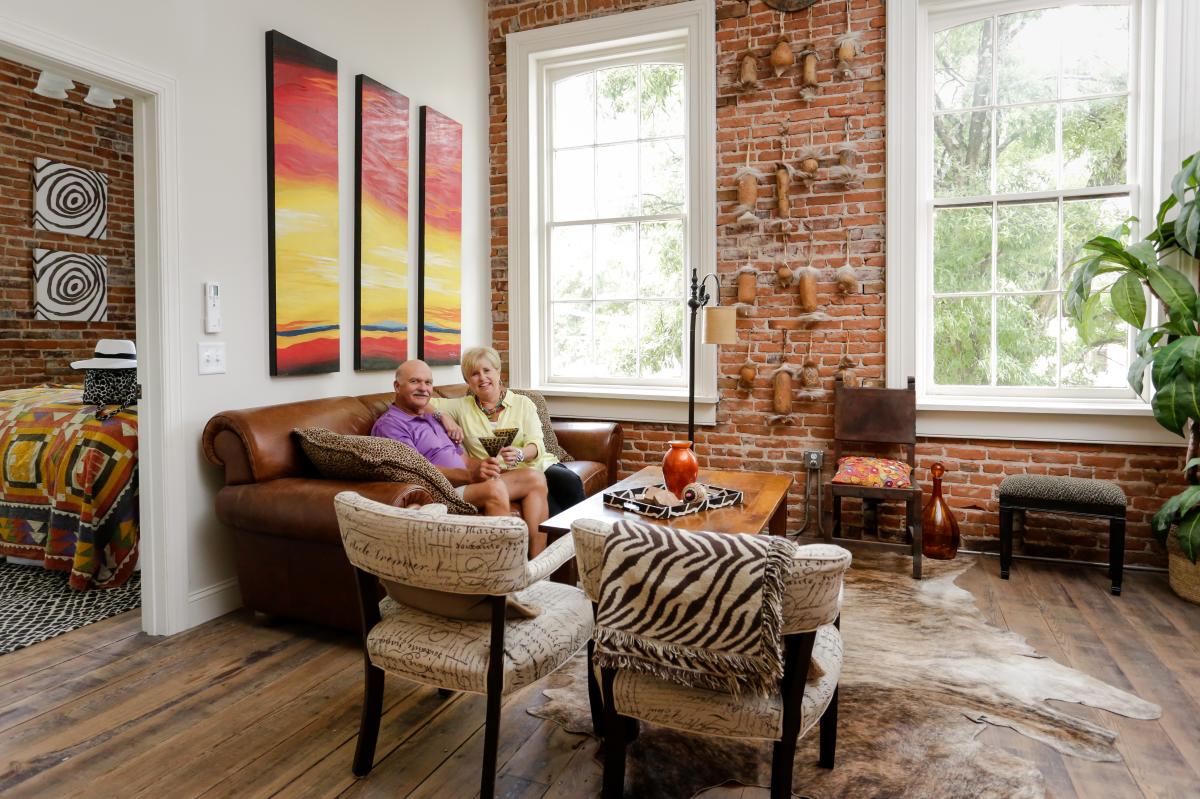 Check In
No matter your vacation style, your travel party size, or your ideal itinerary, Milledgeville has charming accommodations for every visitor. You'll want to stick around forever.
For the Trendsetter
The SoHo Lofts are located in the heart of downtown Milledgeville. The lofts strike a balance between preserving the essence of its amazing architectural details, such as the high ceilings, original hardwood floors, exposed brick walls and large original windows, while providing the modern conveniences everyone comes to expect when traveling. Combining a little hip and a little chic with a downtown "metro" feel, the hope was to create a business traveler's dream and a visiting relative's sanctuary.
For the Romantic
The Antebellum Inn is a beautiful c. 1890 home located in Milledgeville's historic district. Two parlors and five spacious, unique bedrooms as well as an elegant pool cottage grace the inn. The wrap around porch with rocking chairs and sitting areas offer a perfect place to relax at the end of a busy day. There is beautiful landscaping and a full-size, salt-water swimming pool that make the spring and summer months very warm and relaxing.
For the Family
The Holiday Inn Express & Suites is located within a short distance to historic downtown Milledgeville, as well as Lake Sinclair. As the newest Hotel in Milledgeville, GA their rooms offer innovative modern decor with a unique combination of amenities. When you have down time, you will be able to catch sun rays on the sundeck or swim in their sparkling outdoor pool, or simply just relax in their quiet peaceful atmosphere. Visiting Milledgeville for business or pleasure, the Holiday Inn Express team will gladly help with making sure your event or adventure is a memorable one.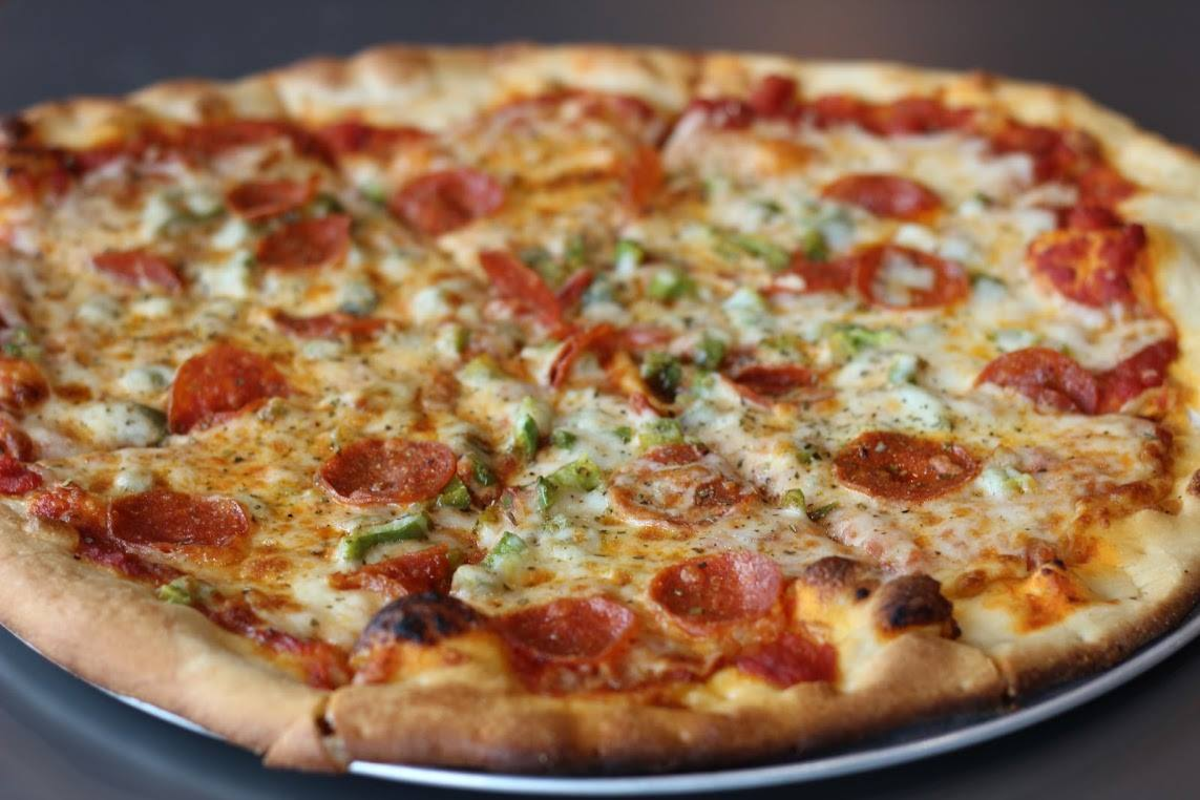 Flavors to Savor
Potentially the best way to enjoy Milledgeville is through enjoyment of our local, southern cuisine. And trust us, there are so many flavors to delight in.
The Best of Brunch
With a bright yellow interior and colorful decor, the Local Yolkal Cafe is a downtown Milledgeville favorite. On the weekends, you'll see lines out the door with eager locals and visitors waiting to grab a table. The cafe serves breakfast items like giant buttermilk pancakes and classic eggs benedict as well as lunch items like salads and sandwiches. The Local Yolkal is an affordable favorite for comfort food in Milledgeville.
Pizza Pleasure
The Brick and Amici are Milledgeville staples that have been battling it out for the best pizza, pasta, calzones, salads, sandwiches, wings, and more for years! Great atmosphere with good people and good times await you at these local favorites.
Mouthwatering BBQ
Georgia Bob's has been serving traditional Southern-style barbecue in Milledgeville since 2011. Its menu includes barbecue pulled pork, ribs, brisket, turkey, chicken, chicken salad, various sides and desserts. If you have a craving to experience authentic, southern grub, Georgia Bob's is a must-eat during your visit.
Sweet Tooth Cure
Ryals Bakery is located in downtown Milledgeville, and is home to the famous smiley face cookie.
SweeTreats is a family owned, local bake shop, ice cream and smoothie shop located in downtown Milly.
Doodles Cupcake Bakery is located just outside of downtown Milledgeville and is a local favorite, serving a variety of cupcake flavors and specialty bakery items.
From trolley tours to fishing lures, Milledgeville invites you to pick your perfect getaway.