With the sweet smell of pumpkin spice in the air, Milledgeville is slowly but surely becoming the place to be for all of your fun fall events. Get your flannels and boots ready because the cool autumn air is coming to town. Here are some of our favorite things to look forward to this fall:
Caramel Apple Cider
One of our favorite fall staples is Blackbird Coffee's caramel apple cider. Sipping on this sweet cider just feels like fall. With the cozy atmosphere that Blackbird is known for, the best place to start the sweater weather is with your hands wrapped around a cup of this heavenly beverage.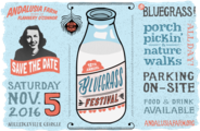 Bluegrass Festival
Mark your calendars for the most under-rated event in Milledgeville: Andalusia Farm's Bluegrass Festival. Bring your blankets, lawn chairs, and your camera for a night of fun with some of Central Georgia's best bluegrass musicians. They serve beer and wine, along with a beautiful view that inspired Flannery O'Connor.
Beautiful leaves changing colors
Speaking of beautiful views, there is nothing like Milledgville's trees in the fall. Many of Milly's trees have seen hundreds of years of history, and we never get tired of their huge reaching branches with the purple and gold leaves. The Oconee River Greenway or Bartram Forest both offer walking trails beneath the canopy.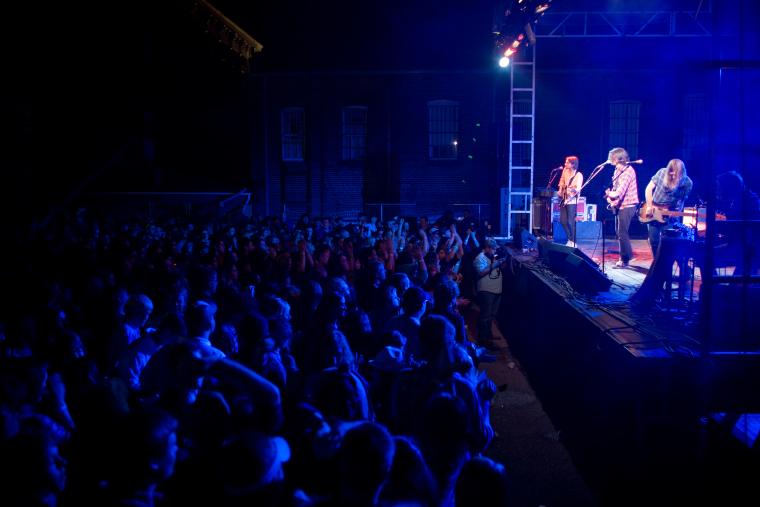 Deep Roots
The most anticipated event of the season is coming up, and we can't wait! Deep Roots has an amazing line-up this year with artists like Judah & the Lion, Shawn Mullins, and Muddy Magnolias, as well as local jewelry makers and painters. Deep Roots festival also has a car show, barbecue competition, and a kids area.
Fall Harvest at Farmer's Market
With downtown Milledgeville's newly popular farmer's markets, we are so excited to see what the fall harvest brings. Since Summer has ended, the markets have featured new things like freshly baked bread and home-made natural soaps. They give away a free basket at every event in a raffle, so make sure to check it out!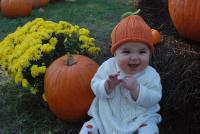 Pumpkin Patches
Milledgeville has several churches who have small pumpkin patches for visitors to come explore. Find your perfectly round, quirky and tall, or teensy tiny pumpkin for the perfect carving party.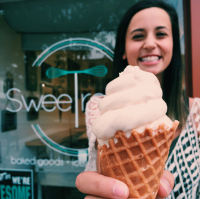 Pumpkin Pie Ice Cream at SweeTreats
Looking to cool off even more? Head over to SweeTreats for their incredible Pumpkin Pie ice cream. With a mixture of vanilla ice cream, pumpkin pie spices, marshmallows, and graham crackers.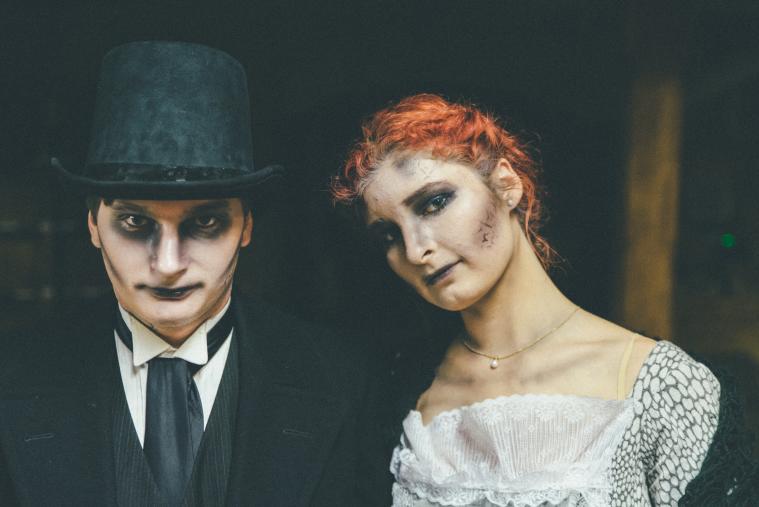 Haunted Trolley Tour
For a spookier outing in Milledgeville, get your tickets for the Haunted Trolley Tour put on by the Milledgeville Convention and Visitors Bureau. With stories of Milledgeville's haunted history, and actors to portray the ghost stories, this is an event that fills up fast.