Life gets pretty exciting when the spring season rolls around each year. Each day seems to present new buds on a tree and new opportunities to escape the hustle and bustle of all of life's responsibilities. Looking to renew yourself and family, we have the perfect springtime refuge for all of you who just need a short getaway: Milledgeville and Lake Sinclair, Georgia.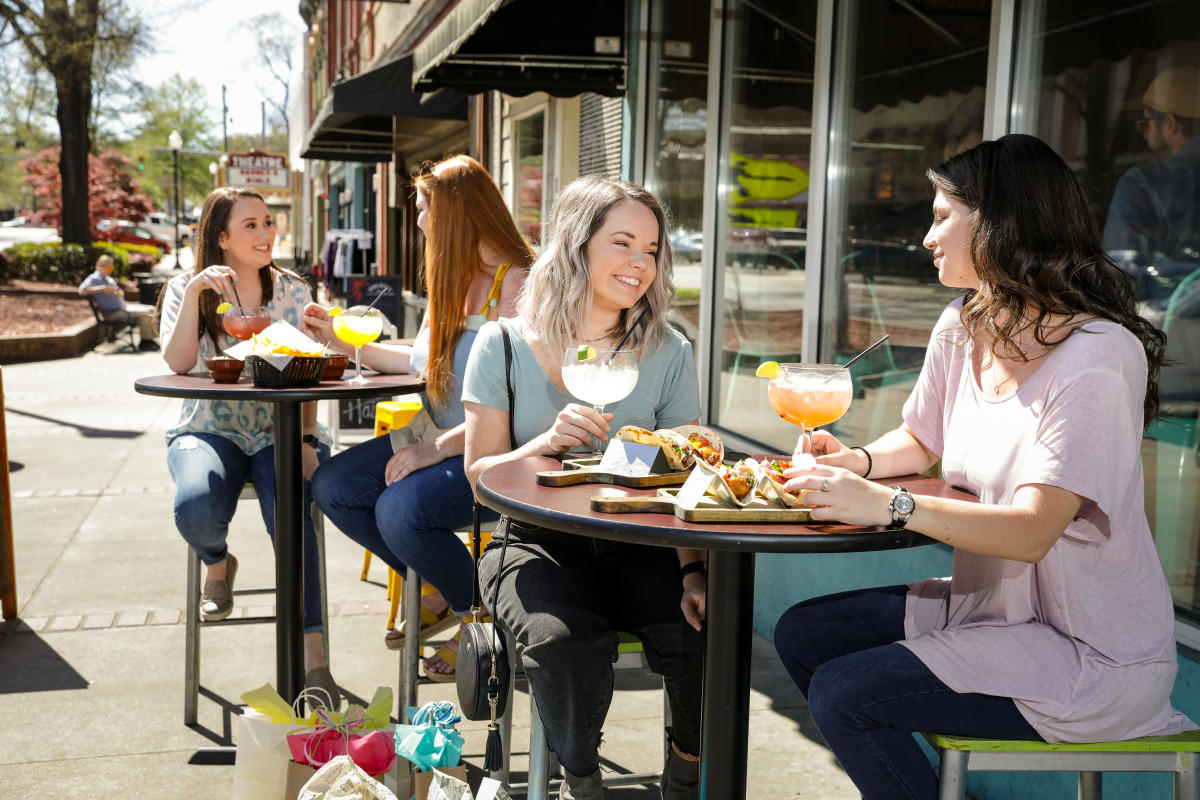 While you're in Milledgeville, you can't miss the chance to wander through our incredible downtown district. Blocks of historic architecture house delicious restaurants, antique stores and clothing boutiques all nestled beneath live oaks, downtown Milledgeville is filled with something for everyone. With the return of spring comes the return of patio dining. Grab a bite to eat outside as the spring warmth feels oh-so good on your skin, you'll need the fuel to then spend hours absorbed in the historical sites and enlightening museums. A history buff's paradise and a college town, Milledgeville has an eclectic mix of activities for anyone to enjoy.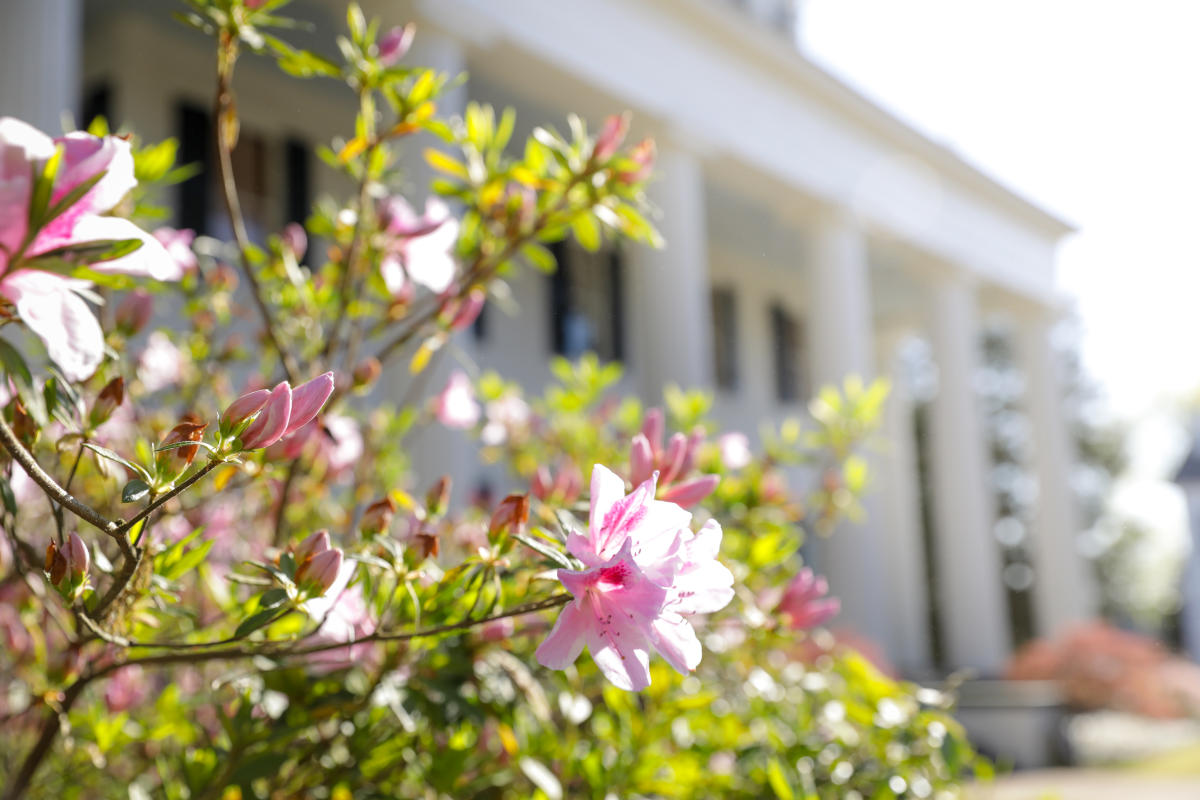 The warm spring season blossoming to life offers the perfect strolling weather. Get lost in the architectural grandeur when you take a leisurely walk down oak-lined streets in downtown Milledgeville's 10-block historic district. Founded in 1803 around a series of beautiful squares and wide streets, Milledgeville was designed to be a capital city. For more than 60 years, she remained the capital.
From homes to churches to college campuses, our Historic Walking Tour invites you into the past. Explore Milledgeville at your own pace with this self-guided tour which will take you past over 40 structures of well-preserved Federal-style architecture, enhanced by noteworthy Greek Revival, Victorian and Classic revival styles.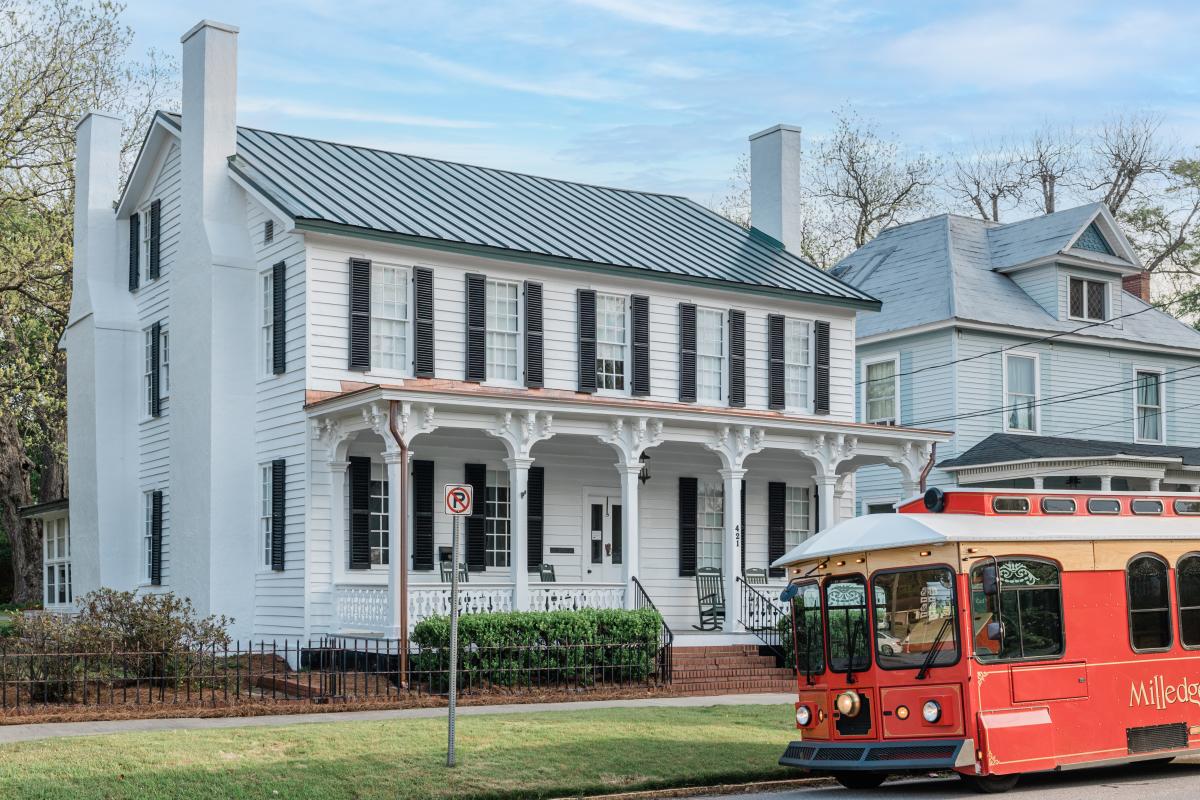 Prefer to ride? Plan your trip around a Historic Trolley Tour, on select Friday's and Saturday's learn about our rich assortment of historic houses, churches and the fascinating time Milledgeville was founded to be the new Capital of Georgia with a fully narrated tour of Milledgeville's historic district.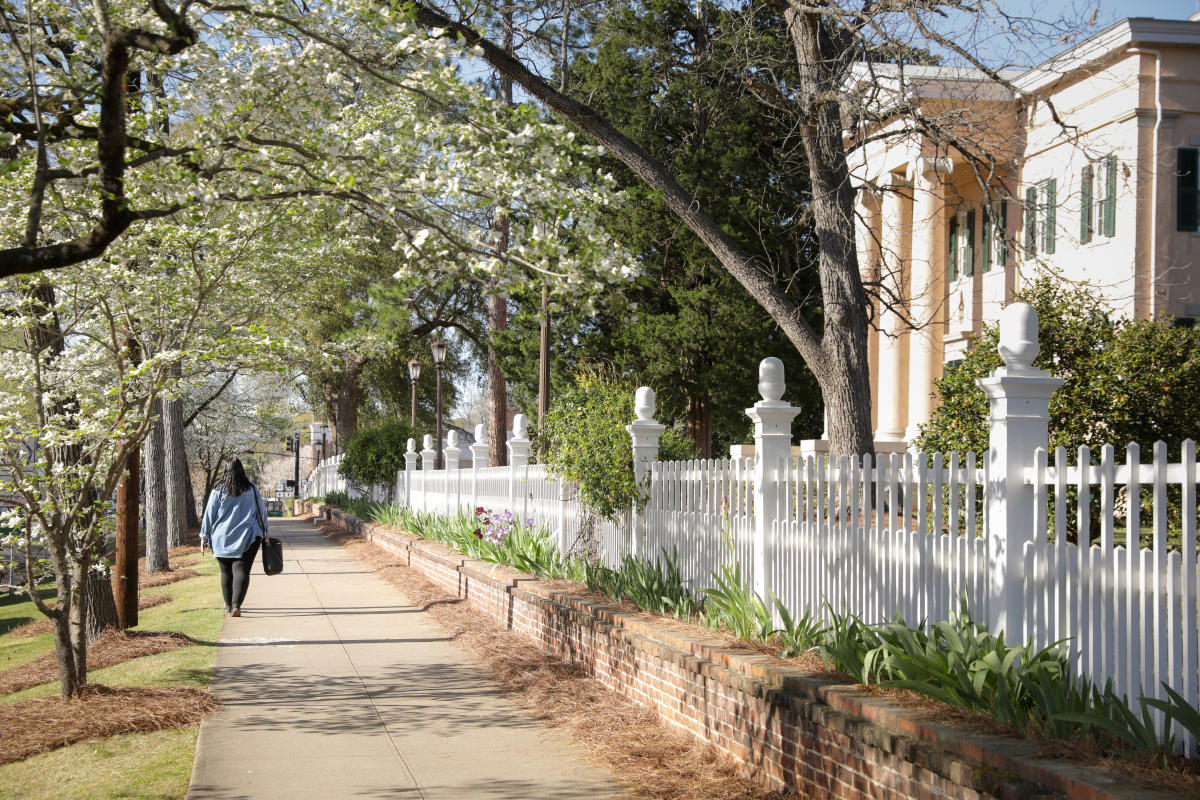 Amongst the grand Antebellum homes lining the streets of Milledgeville, there exists a wealth of cultural opportunities all within walking distance. Visitors can tour one of the finest examples of High Greek Revival architecture in the nation, Georgia's Old Governor's Mansion, or discover the complexity of once the United State's largest mental institution, Central State Hospital.
Visiting on April 22? Plan to experience live music on the lawn of the Mansion with a picnic pops concert, featuring various ensembles from the Georgia College Music Department's vocal and instrumental programs.  
But Milledgeville is more than just history! Contemporary student artwork and traditional collections add vibrancy and celebrate history in eclectic galleries such as Leland Gallery and the John Marlor Arts Center. Sites such as Andalusia Farm provided inspiration for one of America's greatest authors, Flannery O'Connor, and served as the setting for many of her stories and characters. 
If you are visiting on March 25, Andalusia will be celebrating Flannery O'Connor's birthday with free tours and the opening of new Interpretive Center. If you are visiting beyond the 25th, the new welcoming facility will house exhibition and meeting spaces, research areas, collection storage, restrooms, staff offices, and a museum store. Garden & Gun had a sneak peek exploring the display exhibitions of O'Connor's personal collections that will be uncovered to the public. The building is designed, "To give guests an intimate look at O'Connor's memorabilia, the center is using open-concept storage to exhibit the pieces."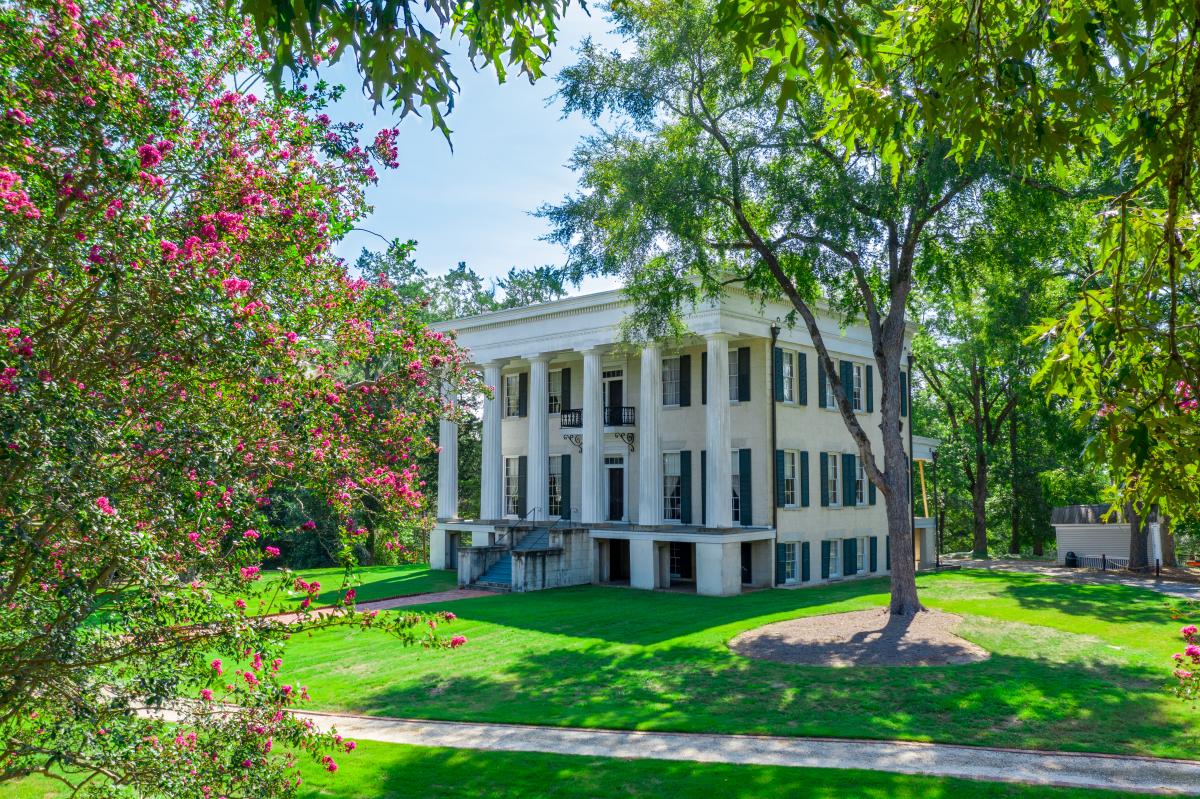 If you want to see some of spring's finest flowers in bloom and just breathe in a little fresh air, Milledgeville has plenty of options for roaming through nature on foot or on bike. The spacious grounds and wide collection of plants at Lockerly Arboretum will always have something flourishing.  A 1-mile paved nature trail, home to many mature hardwoods, wildflowers and glimpses at Rose Hill, a Greek Revival style home built in 1852, makes an easy start for anyone in the family, four legged included!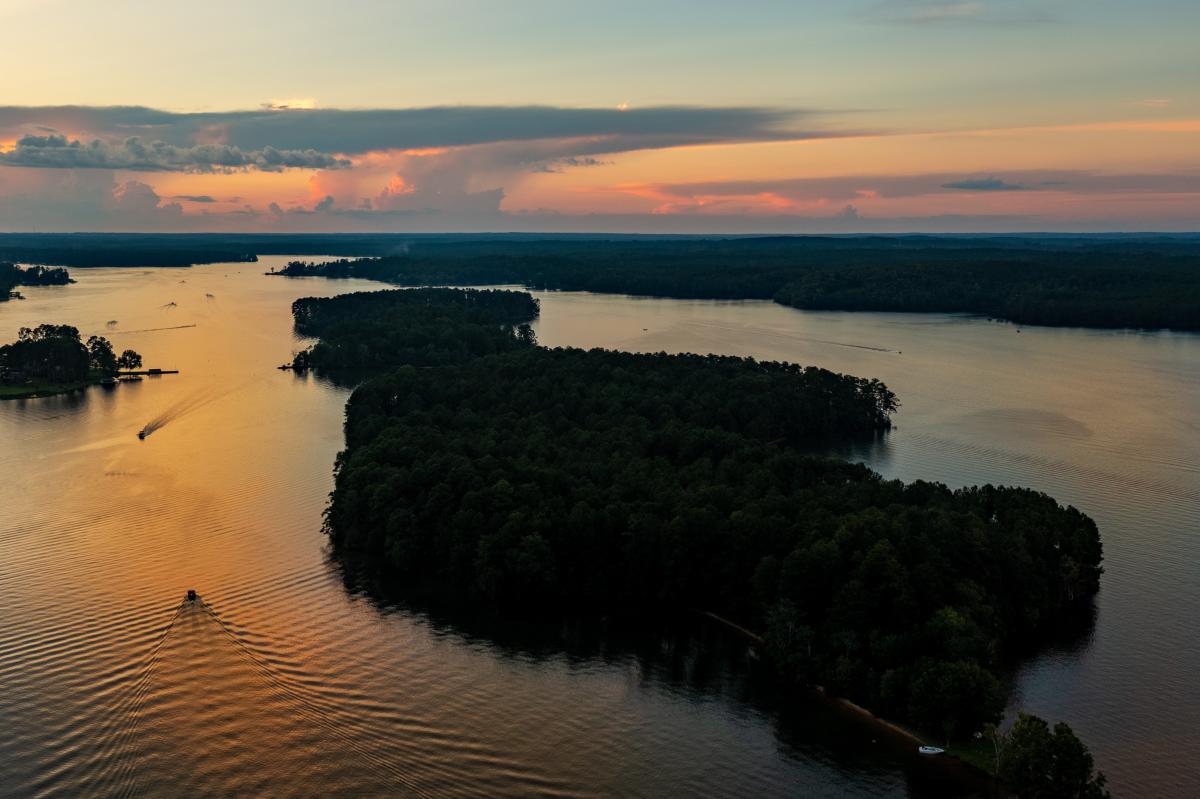 Spring is the perfect time of year for a trip to Lake Sinclair. The weather will officially be warm enough to enjoy lake days without the boat crowds of summer. Milledgeville's Lake Sinclair encompasses 15,300 acres for fishing, skiing and fishing tournaments, swimming, boating, camping, and has several marinas for the convenience of visitors.
With the bright sunshine spring weather, you will find watercrafts of all shapes and sizes on the lake for you to enjoy during your weekend getaway. The warmth of the sun on your skin will have you ready for a refreshing jump into the water, and we guarantee the kids are always ready to plunge in. If you don't have a boat, no problem, many area marinas rent them by the half or full day.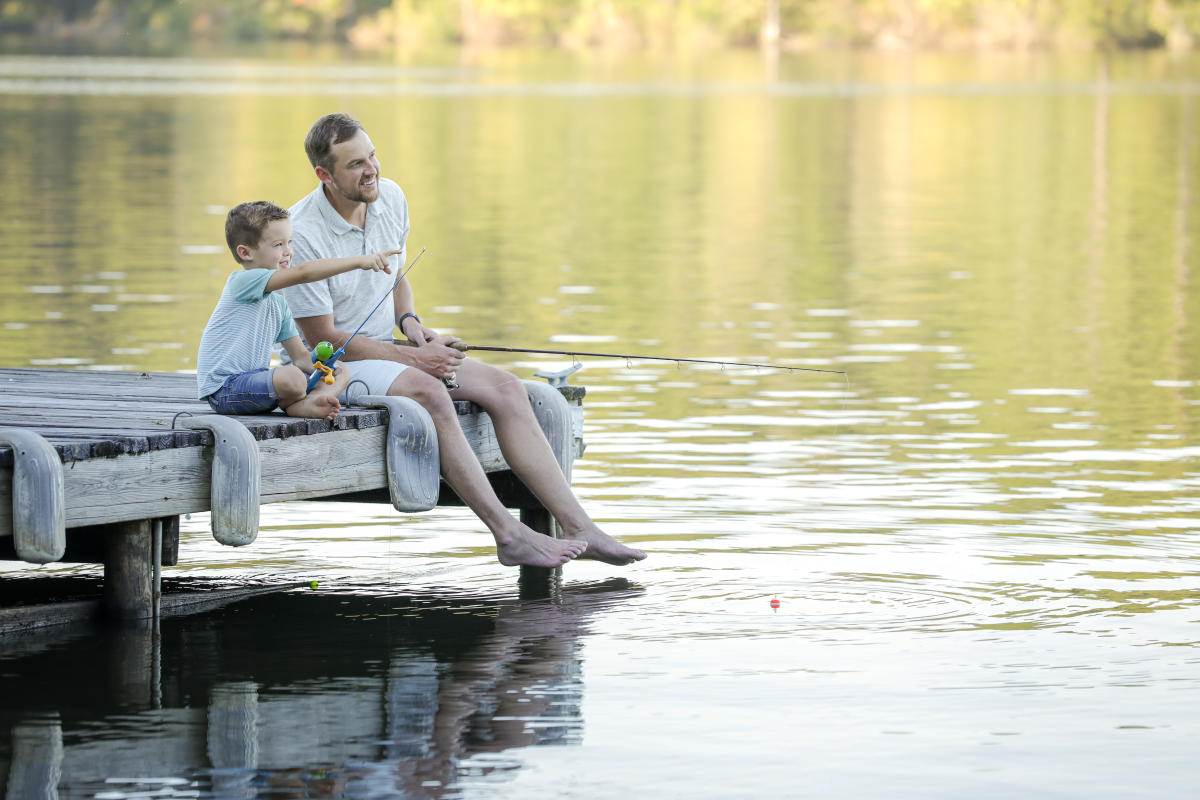 Lake Sinclair is home to some of the best fishing in the state for largemouth bass, bluegill, crappie, and catfish. Visitors can experience the rush and excitement of reeling in a big one with plenty of options of where to fish, such as from the bank, public pier, vacation rental dock or on the open water from a boat. 
If you're around on the morning of May 20th there is a kids fishing event at Lockerly Arboretum where the pond has been stocked with over 1,000 catfish waiting for your kiddos to catch them!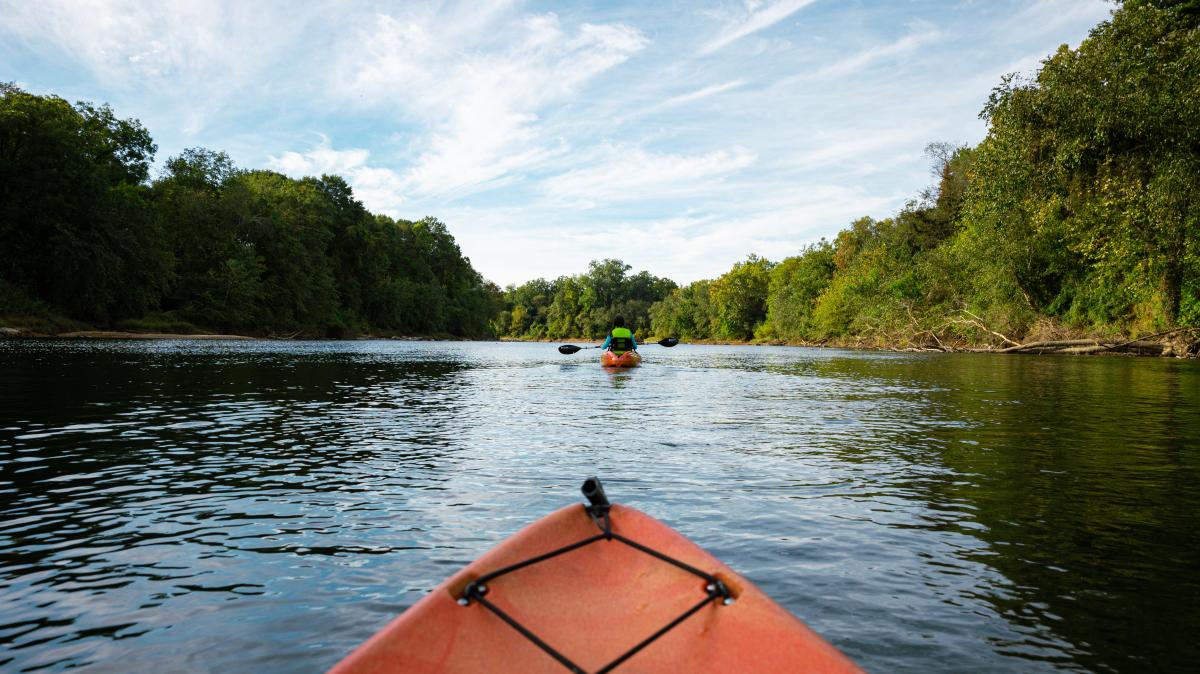 If a slower pace of water top activities are more your speed, kayaks and paddleboards are available at many vacation rentals or can be rented from a local outfitter. From the comfort of a kayak, you can enjoy the sun shining while exploring the quiet coves on the lake or drifting past the blooming banks of the Oconee River.
Should you be visiting on a weekend in conjunction with the full moon, Oconee Outfitters offers a unique experience, an evening float down the Oconee River.
Enjoy the fresh air and a fun-filled spring weekend in our delightful Milledgeville! We can't wait to welcome you.