Are you spending the holiday weekend in Milly? If so, we have the perfect Saturday planned out to make your Easter weekend full of family and fun. Milledgeville is the perfect place to celebrate our favorite spring holiday because of the beautiful spring flowers and sunny weather.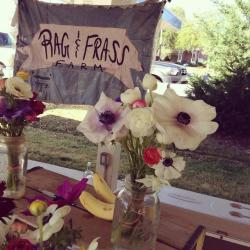 Yoga at the Green Market
This weekend in super special for Milledgeville because two of our favorite things will be combined, The Green Market and Good Karma Yoga. These two Milly staples will be teaming up for an awesome market on Saturday morning from 9 a.m. to 12 p.m. They will have a yoga class at 10 a.m., a special announcement at 11 a.m., fresh eggs, everything you need for Easter brunch or dinner too and did we mention baby goats?!?!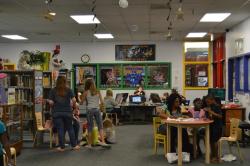 Spring Book Sale at Mary Vinson Memorial Library
If you have little ones to entertain, take them to the Mary Vinson Library on Saturday from 10 a.m. to 3 p.m. to fund some of their favorite books. They will also have local authors there to sign and sell books for awesome prices. The kids will love to explore the library, and the whole family can cool off.
Easter Egg Hunts in Milledgeville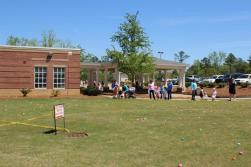 Kick off your Easter with a classic Easter egg hunt. If the little ones in your family are excited about joining an egg hunt, several Milledgeville churches are hosting events where children can fill their baskets with goodies.  The Milledgeville First United Methodist Church will have an egg hunt, face painting, crafts, games cookie decorating and even pictures with the Easter bunny on Saturday beginning at 1 p.m.
Bike Tour through Milly
If you have enough energy after such an awesome day, bring your bikes and take the bicycle tour of Milledgeville, where you will get to see some of Milledgeville's most beautiful attractions. Make sure to pick up a guide from the Visitor's Bureau on Saturday, as it will be closed for Easter.