Whether you fold it in half or use a fork and knife, enjoy it piled high with toppings or simple with cheese, pizza is an American favorite. Milledgeville offers a delicious selection of greasy or fresh or spicy pizzas for the tasting.
The Brick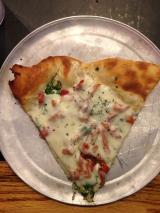 Step into this newly renovated restaurant and you're sure to have your taste buds blown. With pizzas such as the Cannibal, the Environmentally Correct and the California BLT, there's definitely a pizza for everyone in the family. Even better, if everyone wants something a little different, you can now get any specialty pizza by the slice! And trust us, these slices are HUGE! Piled high with cheese and toppings, you're sure to get your pizza fix at the Brick. Or be sure to check out a local favorite, stuff sticks. Although they are included in the appetizer portion of the menu, these are no appetizer size portions, it is a meal of twisted dough, meat and cheese. Along with their recent renovations came a huge new selection of draft and bottled beer. Come check out one of the locals favorites to dine, drink and hang out right in Milledgeville's Main Street!
Amici Milledgeville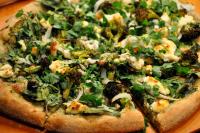 Famous for their feta dressing, Amici does not disappoint. Your appetite better be huge when you step through their doors, because their pizzas are gigantic! Hungry for a little escape to Italy? Their Summer in Turin pizza is just for you! Topped with diced tomatoes, feta cheese, olive oil and fresh basil, this one will have you saying "Mamma Mia!" Looking for something a little more meaty? Try out The Works topped with veggies, sausage, pepperoni and ground chuck! They even have something for the island folk, with the Pineapple Express taking you straight to the beach. With Terrapin pouring straight from the tap, Amici will definitely not disappoint even the pickiest eater. You can find Amici in Downtown Milledgeville right on the corner of W. Hancock and N. Wayne!
Marco's Pizza 
New to the Milledgeville area, this yummy pizzeria is located on N. Columbia St. and offers delivery and carry out, as well as a fun dine-in experience! Start this adventure into Pizza Paradise with their famous cheesy bread. But, don't stop there! While all of their specialty pizzas can hit the spot, the real show stopper is there different crust seasonings. Whether you like your pizza with parmesan cheese crust, or maybe you're feeling a Roma inspired crust, these don't disappoint. They've got every type of pie: from a vegetarian's dream, The Garden, to a meat lover's favorite, the Meat Supremo. Their award-winning pizza is the "White Cheezy" which has an alfredo sauce based and is topped with feta, bacon, onion, sliced tomatoes, a 4-cheese blend and a garlic butter sauce. Get a napkin to wipe up that drool!
Mellow Mushroom Pizza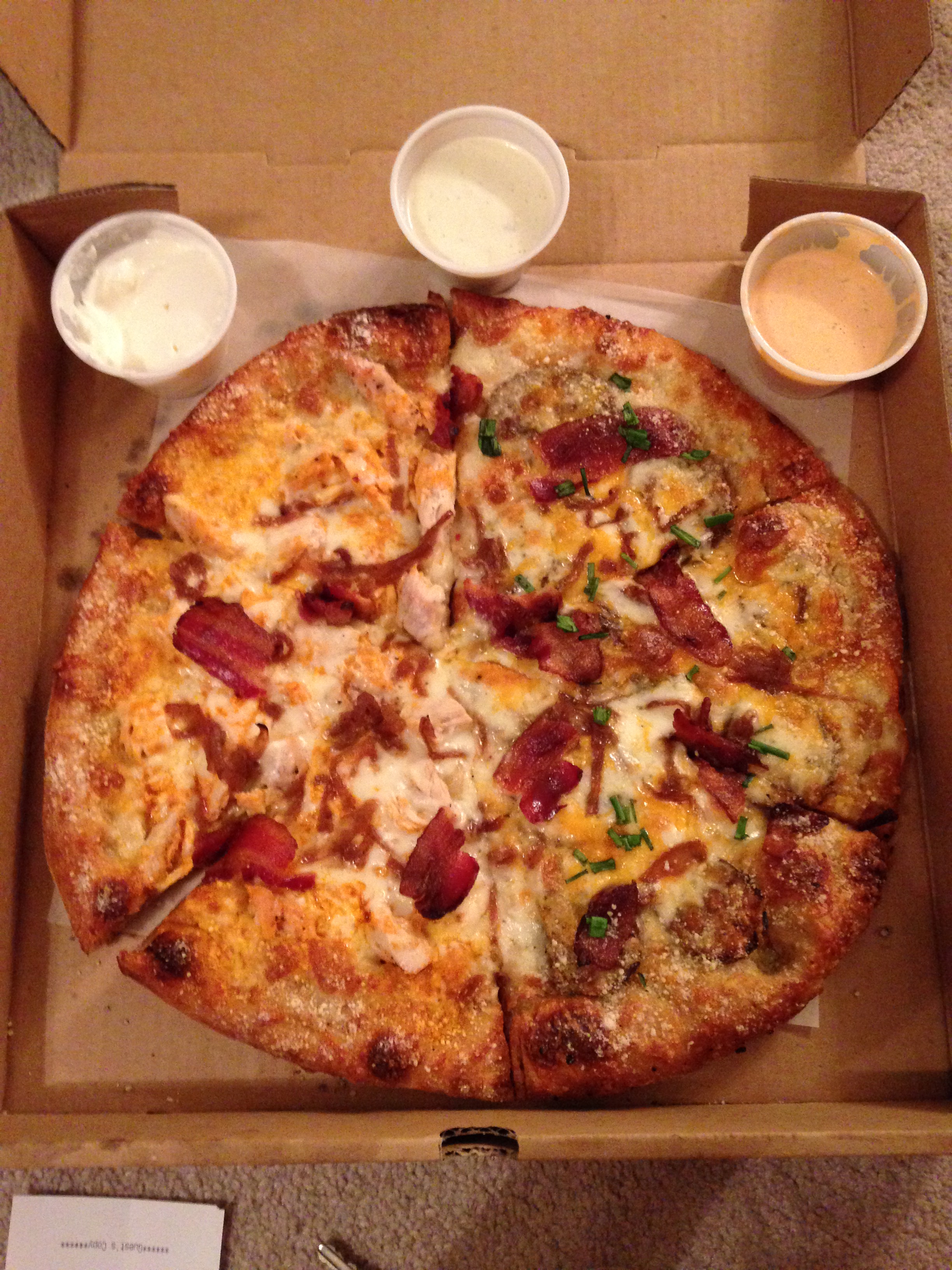 Famous around Georgia, the Milledgeville Mellow Mushroom does not disappoint. Known for their massive pizzas topped with practically anything you could imagine, you can't pass these up. One of their most popular, the Kosmic Karma, is topped with feta cheese, mozzarella cheese, spinach, sun-dried tomatoes, Roma tomatoes and finished with a Pesto swirl. Feeling more in the mood for a hearty meal with bacon and potatoes? They've got a pizza for you too! Their Red Skin Potato Pie has an olive oil and garlic base with sliced red potatoes, Applewood smoked bacon, caramelized onions, cheddar cheese and mozzarella cheese and garnished with chives. Ask for a local favorite, the spicy ranch dressing and you'll be in hog heaven, literally!
For these restaurants information and more Milledgeville establishments, visit http://www.visitmilledgeville.org/visitors/restaurants/