Where do we go from here? Over the past few weeks, many businesses around Milledgeville were forced to temporarily close their doors due to the coronavirus. As businesses begin to reopen in Georgia, many locals and visitors are unsure about what they can and can't do. Visit Milledgeville is here to provide updates on attraction reopenings and bring clarity to what you can and cannot do around Milly during this season of social distancing.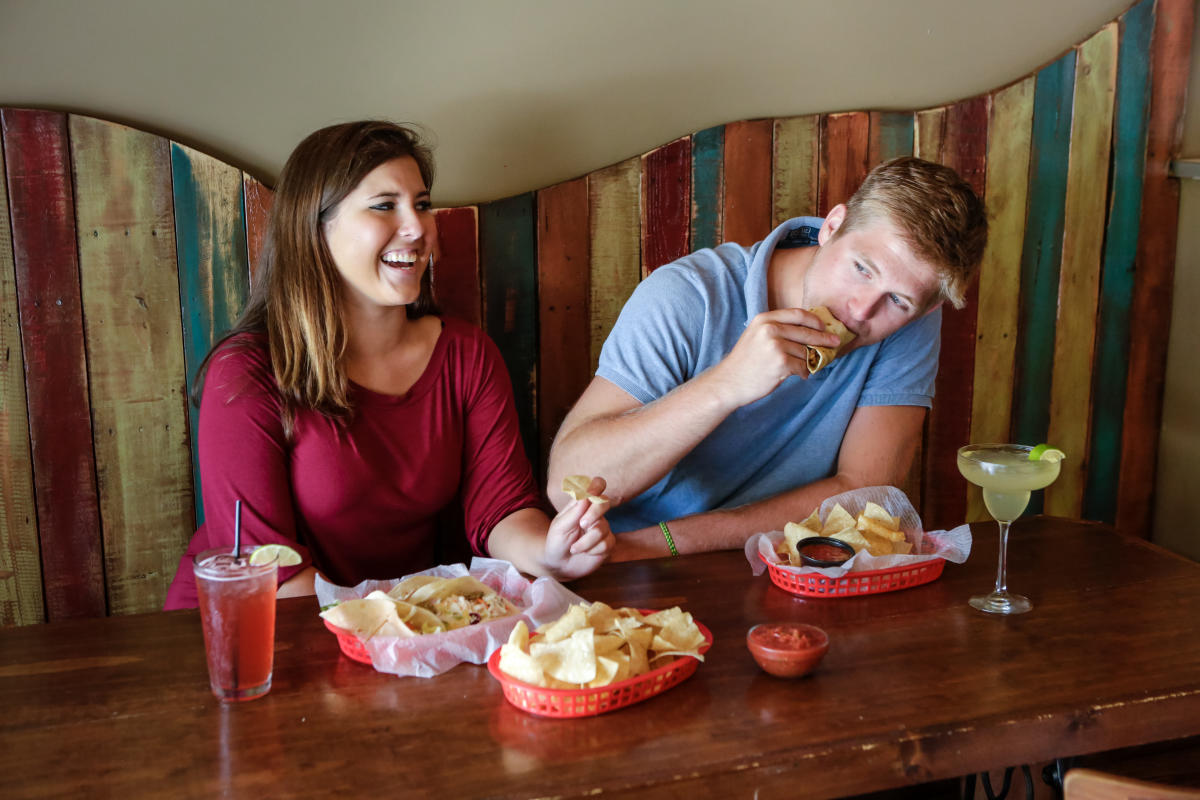 CURBSIDE PICK UP/ TAKE OUT/ DINE IN
Everything from crunchy tacos to finger lickin' good wings are up for grabs at our locally owned restaurants. Curbside pick up, take out and limited Dine In services are available to you HERE. Feeling fresh? Comfort Farms offers seasonal produce, proteins, dairy and more through a virtual farmers market. All you have to do is place your order and pick it up at their location HERE!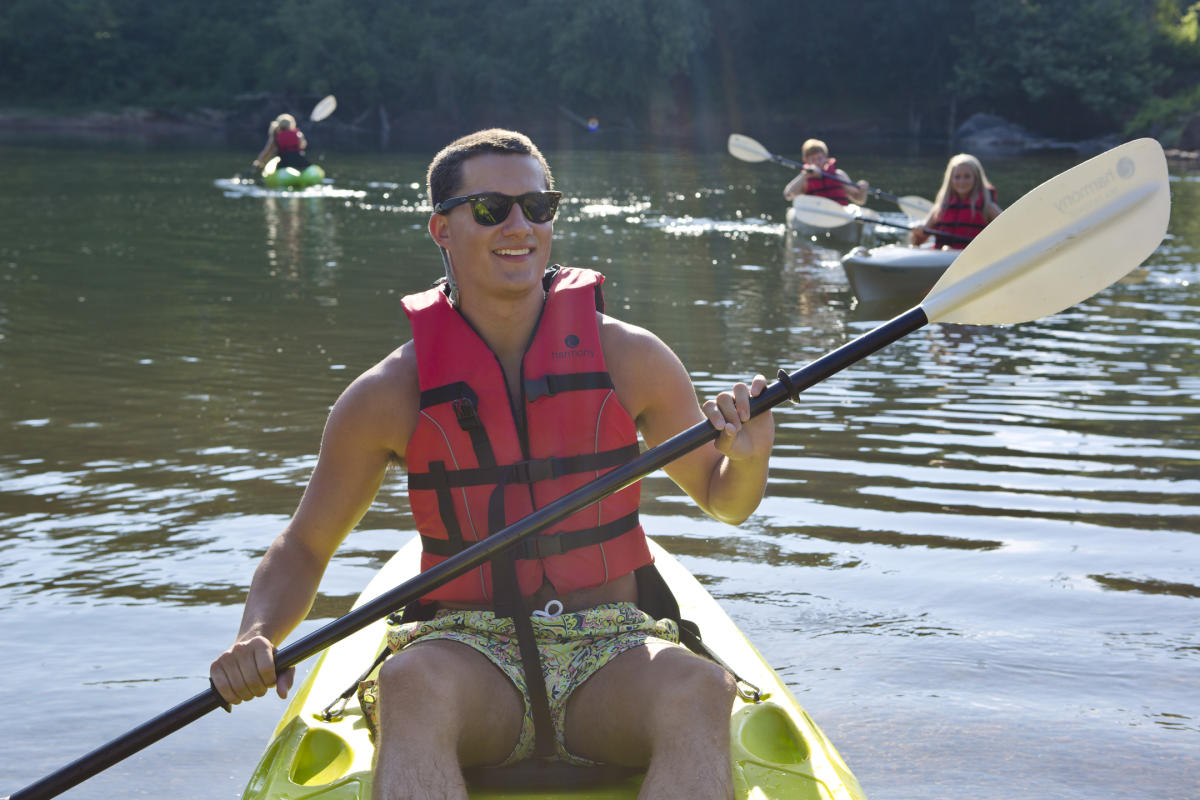 RECREATION
Needing a taste of the great outdoors? Don't go too far, there is so much to do and see in Milly! Oconee Outfitters is renting bikes and kayaks for anyone wanting to bike the trails of Bartram Forest and Selma Erwin Nature Preserve or float The Oconee River Greenway and Lake Sinclair. Sinclair Marina provides the perfect getaway to the lake with boat rentals and retrievals, in-water storage, self serviced fuel and parts and service is by appointment only. Stop for a bite to eat from The Grill using dock/curbside to-go on weekends! Click here to see their menu.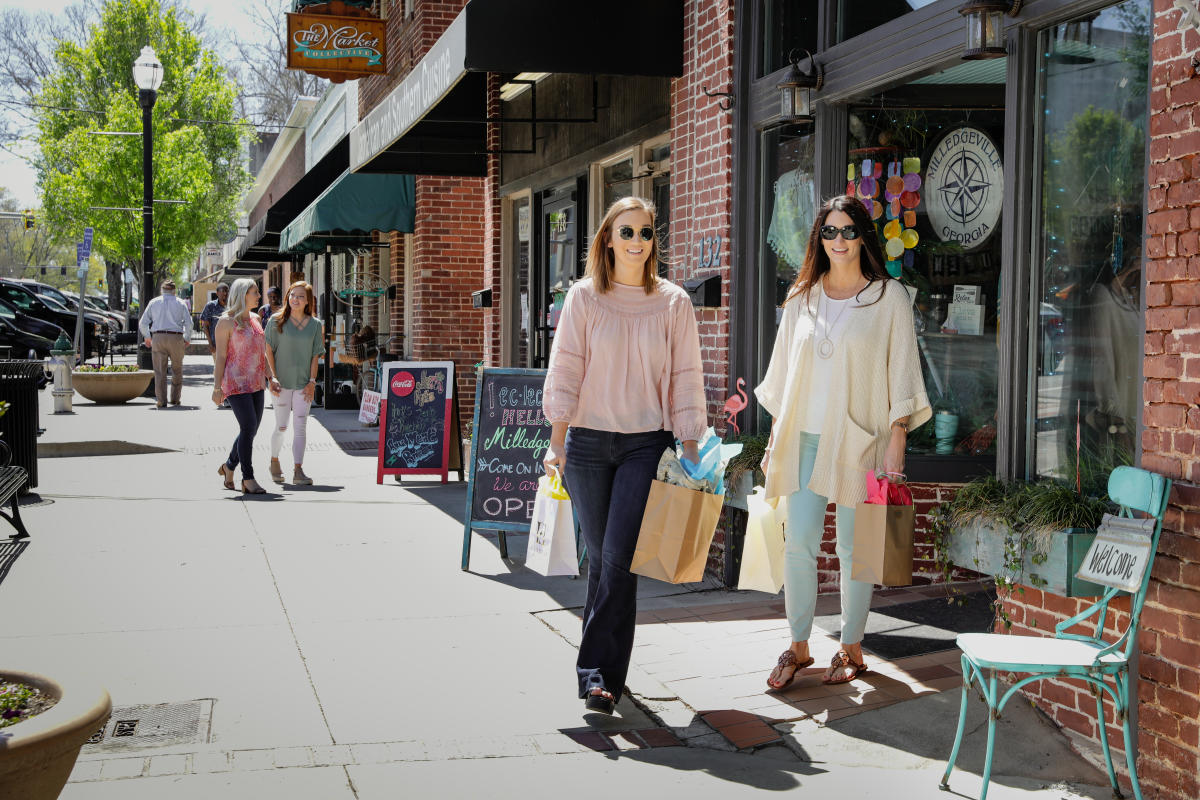 SHOPPING
Whether it is a wedding or birthday present, a gift for the honey, or just a treat for you, many businesses in Downtown Milly have re-opened their doors to you. A few of your favorites are listed HERE.
BEAUTY
No need to test your cosmetology skills with your kitchen scissors, Artistry Salon, A Flair for Hair and Hairbar are open by appointment only. Sun Brushed Tanning Salon is also open by appointment with affordable tanning packages to get you ready for the Summer sun! 

HISTORIC SITES
Grab a brochure outside Visit Milledgeville's office and enjoy the Historic sites from afar! With a little pep in your step, you can get a little exercise and a history lesson all in one! Meanwhile our Historic Trolley Tour remains closed through late Summer.
Lockerly Arboretum is now open to the public to enjoy, but to ensure the safety of all guests, Rose Hill will not be open for tours. There may not be groups over 5 (unless they are family members) and public restrooms not currently available on the grounds.
Mary Vinson Memorial Library's doors will remain closed to the public, but in the meantime they have come up with creative ideas for book lovers! Tune in to Facebook Live for virtual storytimes, Instagram Live programs for young adults, online book clubs and Thrive at Home Facebook Series for adults! The library is also a 'Free Meal' pick up location for children 18 and under!
Virtual Tours provide an entertaining and safe look into some of Milledgeville's most famous treasures including, but not limited to Andalusia Farm, Georgia's Old Governor's Mansion and the John Marlor Art Center.
Museums Tours will remain closed until further notice for locations such as Andalusia Farm, Georgia's Old Governor's Mansion, the Sallie Ellis Davis House, Natural History Museum, Heritage Hall, the Leland Art Gallery, and the John Marlor Art Center.
NOT OPEN QUITE YET!
Lake Country Lanes will remain closed until further notice. 
AMC Classic Movie Theatre is closed until further notice.
VISITOR'S CENTER:
While the doors are closed, staff is on site and visitors are encouraged to call in for curbside assistance at (478) 452-4687. Milly misses you and hopes you are all safe and well!
See Gov. Kemp's guidelines for businesses reopening in Georgia here!