Help usher in 2021 by raising a toast to a bright future on New Year's Eve in Milledgeville. We recommend these six local favorites where you and your friends can grab a delicious meal, listen to live music, share some good laughs and welcome in a fresh, new year! 
If you're looking for a romantic evening with upscale food and a charming downtown atmosphere, The Reel Grill is the perfect place for you. Located on South Wayne Street in downtown Milledgeville, Reel Grill boasts a large selection of wine and cocktails to help you welcome in the new year!  If you want to take that special someone on the perfect date (or pop the big question), try requesting to sit in the wine cellar for an intimate atmosphere.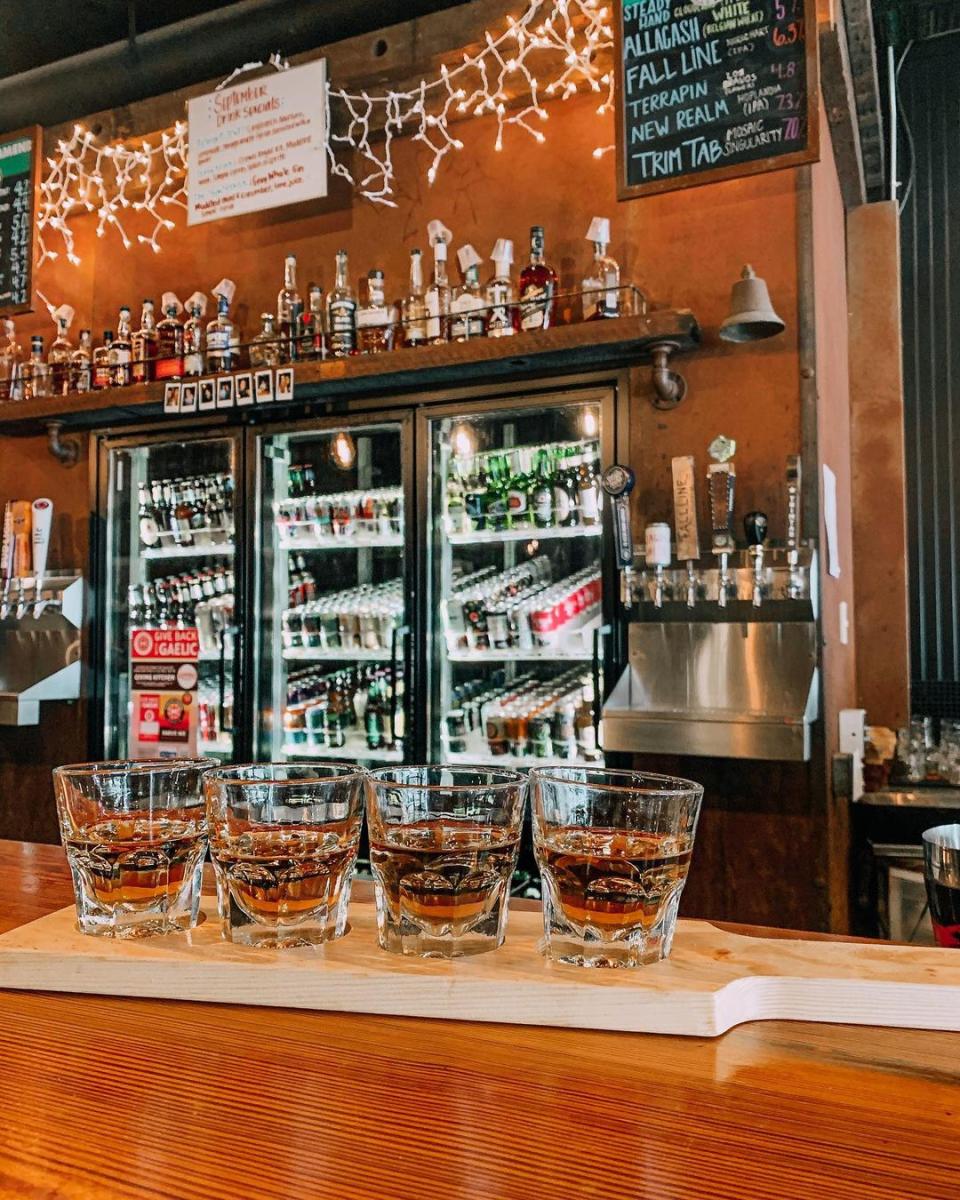 Iconic restaurants to Milledgeville's downtown scene, The Brick and Amici are both located on West Hancock Street and offer a casual environment for dinner and drinks with your close circle. They are both known for serving craft beers from local cities like Athens, Madison, Atlanta, and Macon. Amici is featuring a special musical performance by DJ Element, a free champagne toast and balloon drop at midnight. The Brick will have a $5 cover which includes a champagne toast and 'vaccine' alcohol shot as well as all day happy hour pricing. As an added bonus, they've installed shielded barriers between booths to provide a safe space for patrons to relax, unwind and ring in the new year!
Looking to add some international flair to your New Year's Eve plans? For delicious Asian cuisine, head out to Kai Thai located on North Columbia Street and sample Thai food paired with Japanese styled drinks. Kai Thai is well loved among locals and famous for their sushi which makes it a great New Year's Eve takeout option for those looking to socially distance for the evening. For onsite dining, the restaurant also offers a wide selection of beer, wine, and specialty drinks--the Asahi beer is a must have!!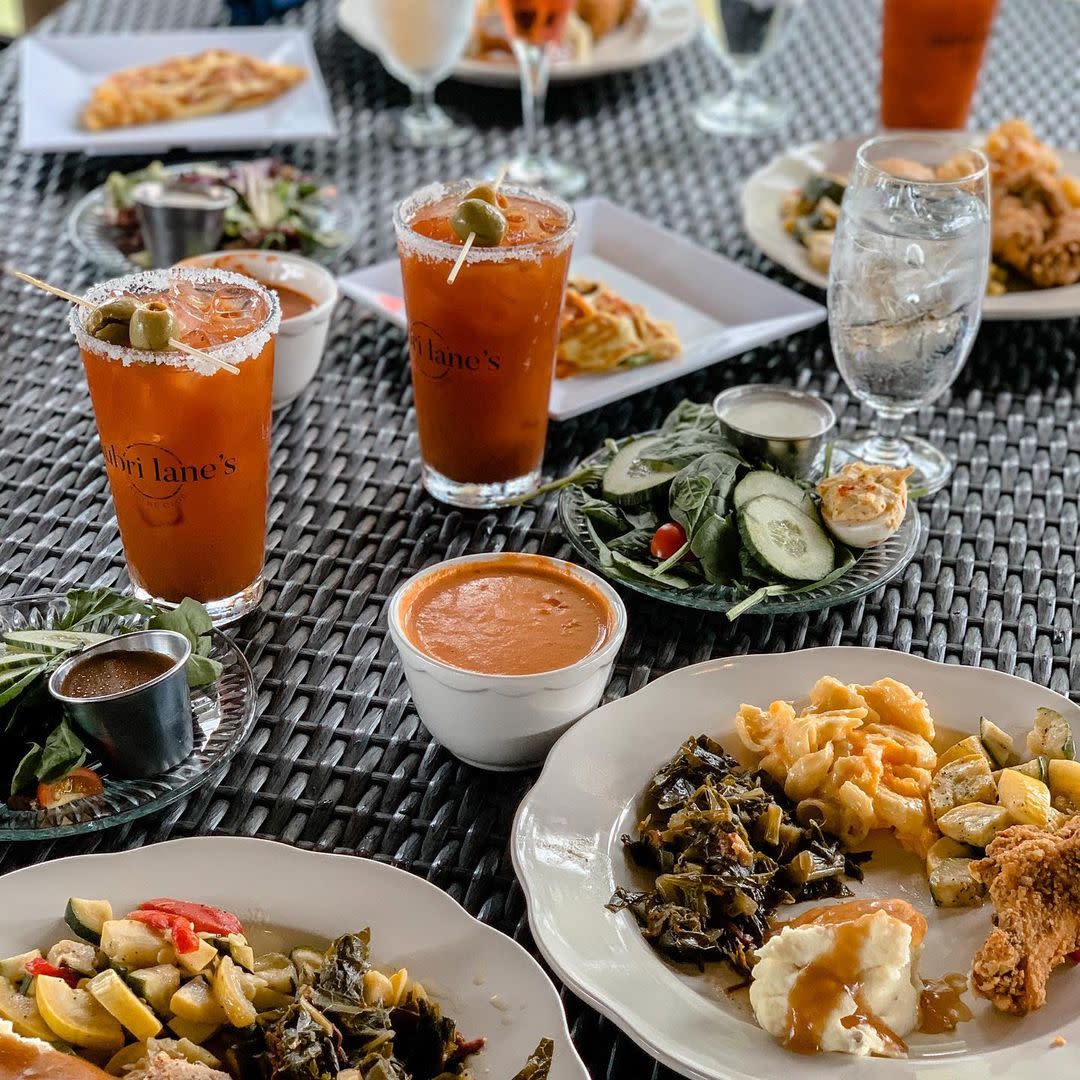 For a fun early evening of dining and drinks, spend the evening at Aubri Lanes located inside the Club at Lake Sinclair on Sinclair Dam Road. Only open until 9 pm on New Year's Eve, Aubri Lane's is a great spot for those looking to celebrate the evening with a glass of champagne but still turn in a bit early. Dinner specials will include smoked sausage cheese dip, frenched bone in pork chop, Mediterranean red snapper and a dry aged bone in Kansas City strip. Delicious food paired with an elegant restaurant atmosphere makes Aubri Lane's a must visit!
Enjoy a game night of pool with your buddies at The Fat Squirrel, a new pool hall located on West Greene Street! You and your friends can enjoy a game for the bargain price of $1.00 a game or only $10.00 for an hour. The Fat Squirrel offers a few menu items along with many beer, wine and cocktail drink options to keep you cheersing all evening long! Behind the bar they serve frozen margaritas and daiquiris with frozen peach, strawberry and reggae margaritas being the most popular. There are all your favorite domestic and ever evolving selection of craft beers and cocktails too! It's sure to be a fun and casual time with the pals.
Let's raise a glass to these terrific spots here in Milly where you can #siplocal and still have a great New Year's Eve out on the town!