As the brisk days fade and blossoms are coaxed to life, Milledgeville welcome's it's most beautiful season - spring.  From picnics in the park to strolling the historic district to outdoor adventures and leisurely explorations, our spring season is blossoming with things to see and do around the community. Whether you want to tee off for a day of golf with the guys , explore our Greek-Revival style homes on foot or trolley, or paddle the welcoming waters of the Oconee River, pop on over to Milly and make the most out of your spring season.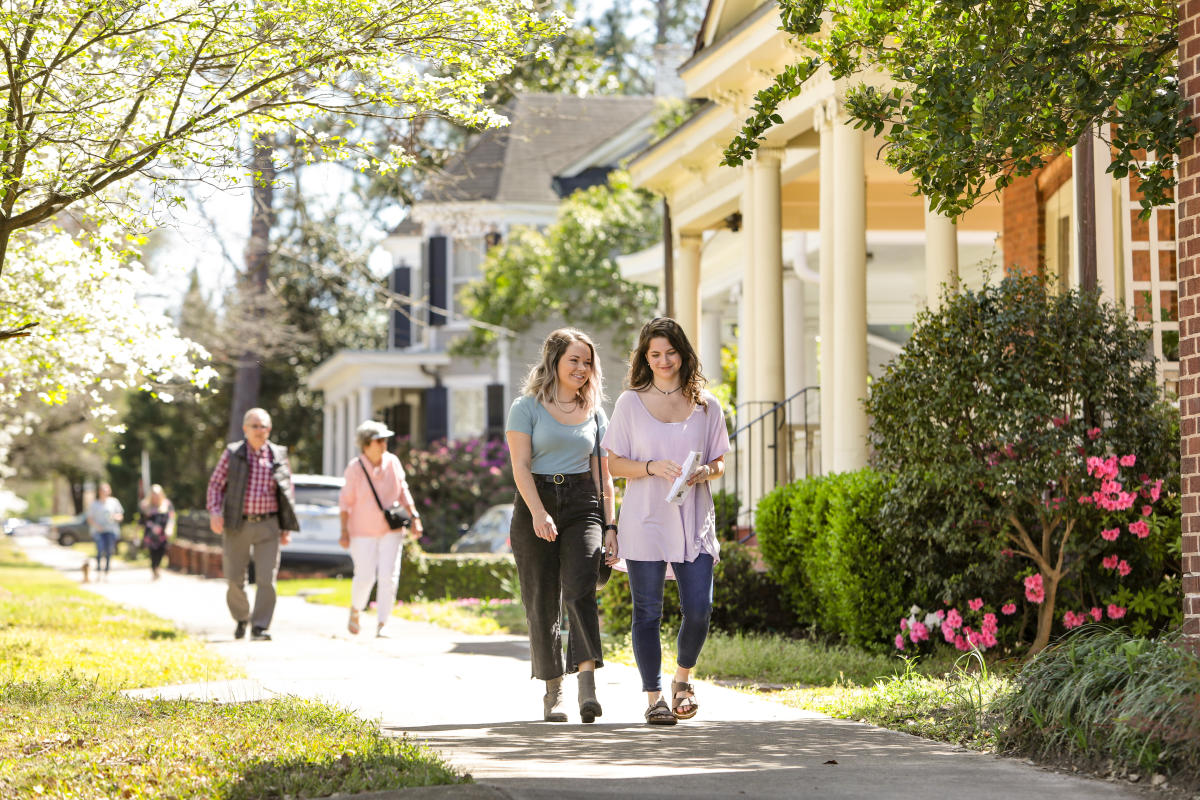 Historic Walking Tour 
Established in 1803, we showcase over 200 years of history in Milledgeville! As you stroll the streets of Milledgeville, chances are you'll notice some of the gorgeous houses that lend our town its charm. Did you know that we have an entire style of architecture named after our city? That's right. We're famous in the architecture world for 'Milledgeville Federal' characterized by side-gabled roofs, spiral staircases, and fanlight front entrances. It's all thanks to one man: John Marlor. John Marlor created some of the most beautiful buildings in town, five of our favorites are the Masonic Hall, the Stovall-Conn-Gardner House, the Newell-Watts House, the John Marlor Arts Center and the Brown-Stetson-Sanford House. For more information about the 44 locations of the walking tour, pick up a brochure in the Visitor's Center, open Monday - Friday 9 a.m. - 5 p.m. and Saturday from 9 a.m. - 4 p.m. 
If you need a break from the sun, head inside for a guided tour of Georgia's Old Governor's Mansion. Completed in 1839, Georgia's Old Governor's Mansion is one of the finest examples of High Greek Revival architecture in the nation and served as the residence for Georgia's chief executives for over thirty years.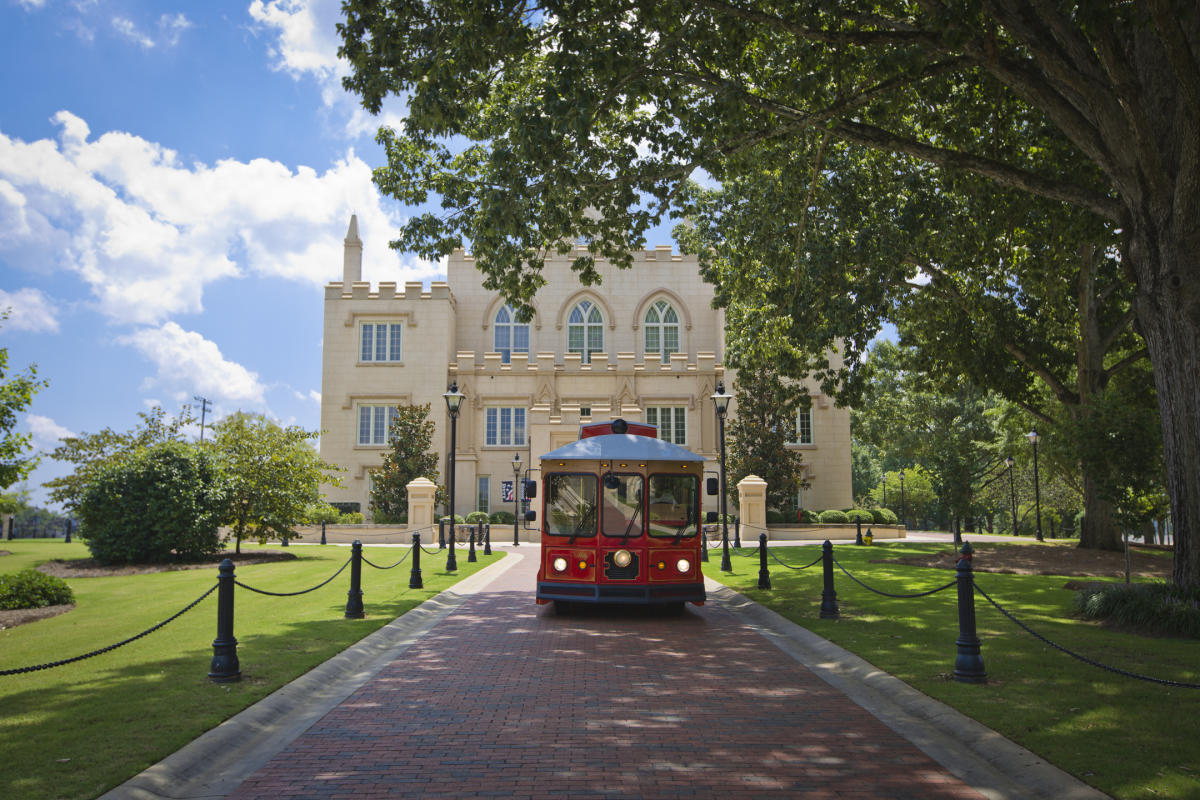 Trolley Tour
Let's say walking isn't really your forte but you still want to experience Milledgeville's history – the trolley tour is your perfect one stop shop. Get the inside scoop on our historic district, antebellum homes, and notable historical figures with the help of a trained guide. From Old-English style churches to Gothic-style structures, you'll see just how many hidden treasures these Milledgeville leaders left behind during this two-hour tour. Spots can fill up quickly, so be sure to book yours soon to get the full Milledgeville experience!
Trolley Tours are available once a day, Wednesday - Friday at 10 a.m. and on Saturday at 11 a.m. Tickets start at $18 for adults, $15 for senior/military, $10 for children ages 6-17. Children 5 years and under are free of charge. Meet us at the Visitor's Center at the start of your tour!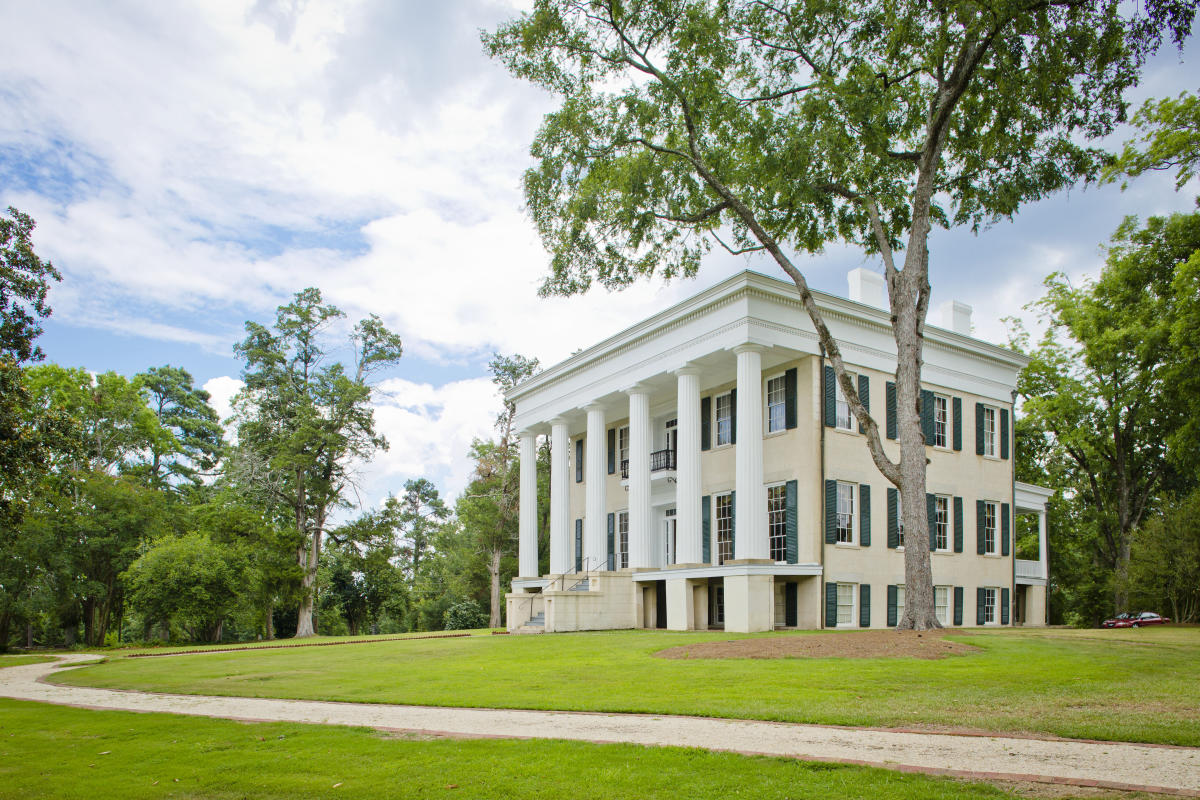 Lockerly Arboretum 
With spring in full force, come enjoy the horticulture of Lockerly Arboretum's legacy azalea garden and their outdoor walking trails. Lockerly Arboretum embraces the natural beauty and cultural atmosphere of Milledgeville while intertwining a collection of foreign trees and plants, including Blue China Firs and Lacebark Elms. Spend your spring day relaxing on a picnic blanket or stroll through their 50 acre lot full of Cherokee Cherry's. After spending some time outside, be sure to take a self-guided tour of the Rose Hill mansion, the centerpiece to Lockerly Arboretum's grounds. 
The grounds are free and open to the public Monday-Friday from 8:30 a.m. - 4:30 p.m. and Saturdays from 10:00 a.m. - 4:00 p.m. Self-guided tours of the home are $3 for adults and $1 for children. Services are free for veterans.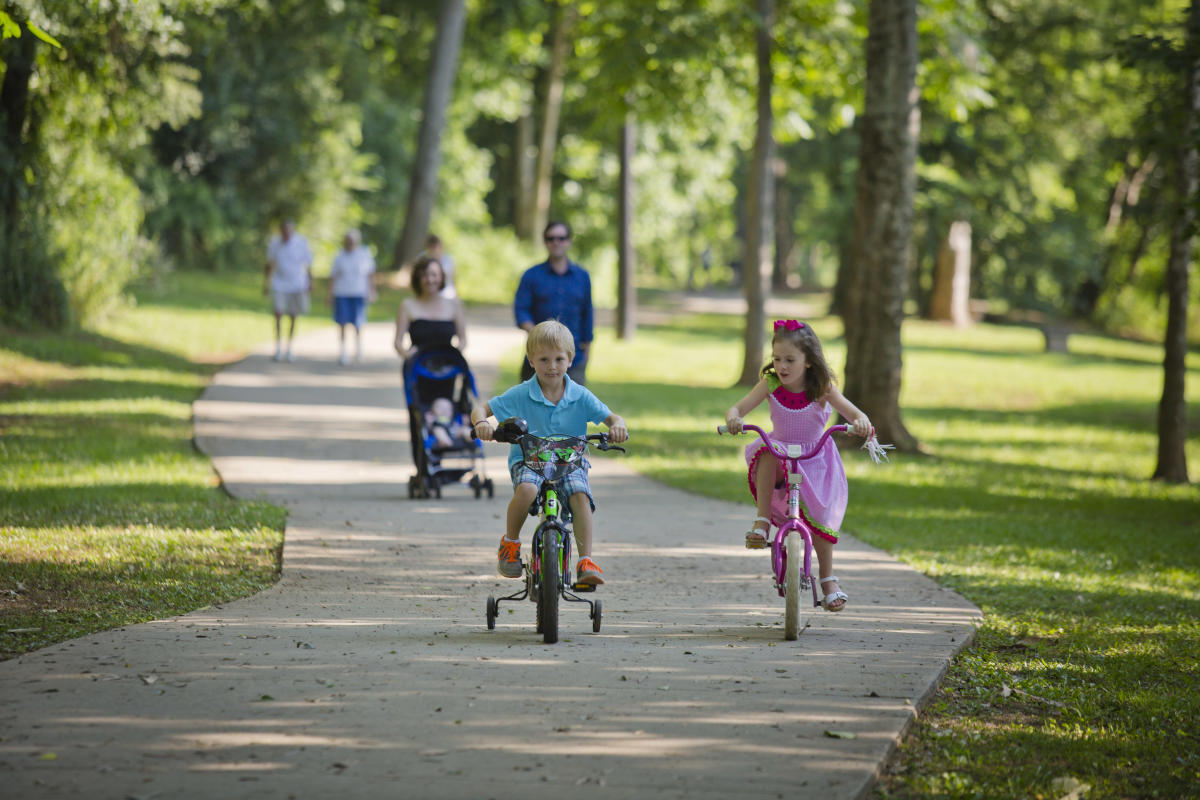 Oconee River Greenway 
Looking to enjoy spring's gentle breezes? Check out the local outdoor hotspot the Oconee River Greenway. Complete with a dog park, walking trails, and picnic spots, this grassy scene is excellent for a Sunday afternoon picnic, a midday stroll, or a game of frisbee. With the Oconee River adjacent to the park, a fishing trip or kayak adventure could complete your day. Access to the park is free and dogs are welcome outside the dog park if leashed.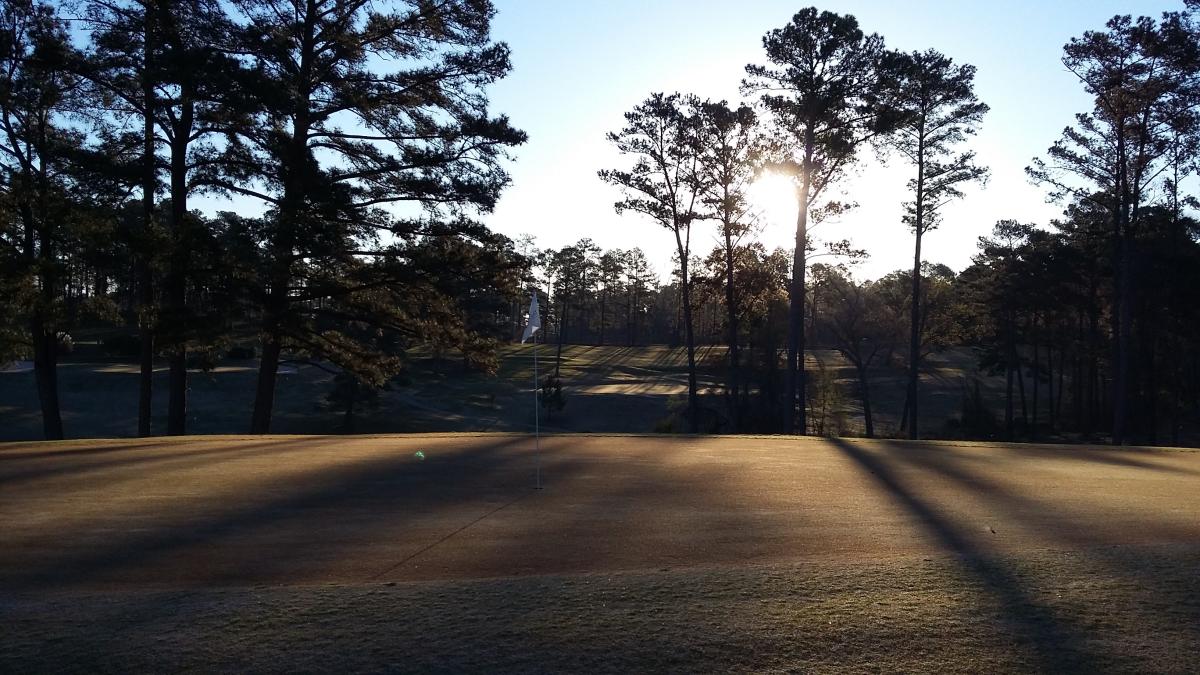 The Club on Lake Sinclair 
Perfect your golf swing or show off your skills with a game of golf. Play 9 rounds with your buds at The Club at Lake Sinclair. With beautiful fairways and a fantastic view of Lake Sinclair, this spot is ideal for staying active on any spring day. After your round, be sure to enjoy a cool drink and leisurely lunch on the porch of Aubri Lane's located on site at The Club at Lake Sinclair. The course is open Tuesday - Sunday from 8 a.m. - 6 p.m. and is just 4 miles from downtown Milledgeville.